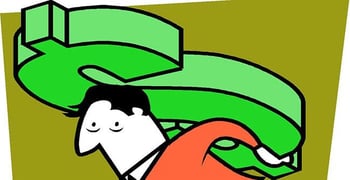 BadCredit.org publishes personal finance studies on the latest trends in the subprime marketplace. Our articles follow strict
editorial guidelines
.
A new study shows fully reported non-financial payment data, also called alternative data, can have a positive impact on consumers when assessing credit risk.
According to a report released by the Policy and Economic Research Council (PERC) and presented to lawmakers on Capitol Hill, this alternative data provides a huge benefit to lenders when it comes to deciding someone's credit worthiness.
Alternative data is defined as non-financial information that can be used to estimate the lending risk of an individual.
It includes things like utility, cell phone or land line phone bills, rental payments and even electronic transfer payments to other sources.
What they found was including alternative data when determining credit worthiness causes an increase in credit rating by at least one full tier in 64 percent of the cases.
"Including alternative data when determining credit

worthiness causes an increase in credit rating."
This group includes many whom were now considered credit worthy solely due to this new approach.
The largest group that benefited from this new approach in terms of improved credit access was lower income Americans.
People earning less than $20,000 per year saw an acceptance rate increase of 21 percent. African-Americans saw an increase of 14 percent and younger adults ages 18 to 25 saw an increase of 15 percent.
When alternative data was included in the records of those who had serious delinquencies or bankruptcy, the credit score was increased in 55 percent of the cases versus being lowered in only 30 percent.
The study looked at the reporting years of 2005 to 2006 and again at 2009 to 2010 to determine the impact of including the fully reported alternative data in assigning credit risk.
The periods they chose were designed to capture data that reflected spikes in unemployment and missed payments.
All of this goes to show the ways in which we assess risk and measure an individual's credit worthiness is worth taking a closer look at.
Given the economic hardships Americans have all experienced over the past five years, it is definitely worth some serious consideration.
Source: The Policy and Economic Research Council. Photo source: newamerica.net.