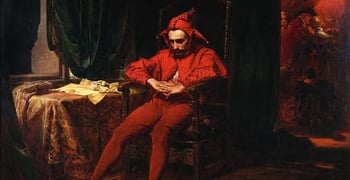 Experts share their tips and advice on BadCredit.org, with the goal of helping subprime consumers. Our articles follow strict
editorial guidelines
.
Good credit is vital part of maintaining long-term financial success. A high credit score means better interest rates on loans, lower insurance costs and even better job opportunities.
So if that's the case, why do people still make foolish mistakes with their credit?
Achieving and maintaining a good credit score is an ongoing process that takes time and effort. By the same token, it only takes one or two small mistakes to send your credit score spiraling downward.
This April Fool's Day, make a promise to yourself to avoid these seven foolish credit mistakes that can cost you dearly.
1. Late payments
Paying your credit card bills late – even by just a few days – is seen as a bad sign to creditors. Credit card companies will report any past due payments to the three major credit reporting agencies: Equifax, Experian and TransUnion.
These dings on your credit can be particularly nasty, and you could quickly see your credit score hit the skids.
2. Maxing out your credit cards
Running up against the credit limit on any or all of your cards is sure to cause a hit to your credit score. That's because 30 percent of your overall credit score is based on credit utilization.
If you're at or near the maximum credit limit available to you, it can be a sign to creditors and the reporting agencies that you're high risk. Before you know it, your credit score will reflect that risk.
3. Only making minimum payments
Making only the minimum payment amount on your credit card bill is one sure way to get into trouble. While your score isn't likely to take an immediate hit for this offense, you'll wind up paying a lot more money over time on your cards.
That's because the minimum payment amount is almost all interest and leaves the amount you owe practically unchanged.
4. Closing old credit cards
This one may not seem as intuitive, but again it's based on how your credit score is calculated. Part of your score is based on how long you've had a particular credit card and how much available credit you have.
If you close a card that you've had for 10 years that has a credit limit of $5,000 or so, it can negatively impact both your available credit and your length of credit history. Look out, credit score!
5. Defaulting on a credit card
This is an obvious one — allowing a credit card debt to go into default (meaning more than 90 days past due) will leave a mark on your credit report that can remain for seven years.
It will also cause an immediate hit to your credit score that drops you into the high-risk category of borrowers. If you don't take care of a defaulted credit card balance, it can go into collection and be charged off by the card issuer – one of the worst things you can do to your credit.
6. Using credit cards for everyday purchases
While it may be tempting to pull out that card for all sorts of everyday items, this can quickly run your balance to unmanageable levels. Remember that every dollar you spend will cost you far more if you let it pile up on your credit card if you don't pay off the balance each month.
If you can't pay off your balances in full each month, leave the card purchases for emergencies or planned purchases and use it sparingly.
However, if you know you have the cash on hand to cover your credit charges each month, then frequent credit card use could actually be a great way to build up free rewards.
7. Cash advances
Taking a cash advance on your credit card is one of the costliest loans you can get. That's because a cash advance receives a higher interest rate than any purchase you make with your card. Also, they almost always incur a transaction fee on top of the interest.
Finally, interest on a cash advance starts immediately, with no grace period like what a regular purchase has. Avoid them if at all possible.
This April Fool's Day, don't wear the jester's hat. Take charge of your financial life by avoiding these seven foolish credit mistakes. Your credit score and your wallet will thank you.
Photo source: wikimedia.org/Jan Matejko, socialmoms.com, infobarrel.com