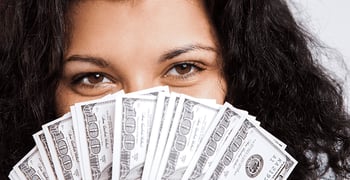 Our popular "How-To" series is for those who seek to improve their subprime credit rating. Our articles follow strict
editorial guidelines
.
Insurance is one of those things you hope to never have to use, but it can be a lifesaver when you need it.
Just because you need to carry insurance doesn't mean you should overpay for it. There are a few tricks to cut the cost of insurance and still have the same coverage.
Follow these six steps to get cheaper insurance:
1. Comparison shop
This one may seem obvious, but it's surprising how many people don't shop around when it comes to choosing insurance. To some, it may seem tedious and a lot of wasted effort, but think about how long you'll likely have the policy.
If you can save a few hundred dollars a year, that can add up to thousands over time. Now is it worth the effort?
2. Look for multiple policy discounts
If you have more than one insurance policy, consider combining them. You would be surprised at the discount offered for multiple policies with the same carrier.
You can even negotiate with your current carriers to see which offers the best multi-policy discount.
3. Maintain a good credit score 
One of the benefits of having a good credit score is insurers reward you for it. Some policies can be 10 to 20 percent cheaper for someone who has an excellent credit score compared to someone with poor credit.
4. Stay loyal to your insurer
If you find a good insurance carrier, stick with them. Insurers reward their long-time policy holders with discounts over time. Some of them can really add up. If you haven't received a discount from your carrier after a few years, ask them about their loyalty policy.
5. Install a home security system
Many home insurers offer deep discounts for home security systems that automatically notify authorities in case of emergency. Two of the most expensive payouts for insurers are fire and theft.
If the fire department or police arrive quickly, the insurer could save thousands or possibly millions, which gives them reason to offer you a discount.
6. Ask for a discount
One of the easiest ways to get cheaper insurance is to simply ask for it. That's right. Just ask!
Most policy holders assume their quoted rate is the best rate possible, but that's often not the case. Ask your carrier if they have affiliate or other discounts. It might make financial sense to join a group specifically for the discount.
Insurance might appear to be just another expense you can't do anything about, but you can get cheaper insurance if you try. If you put in a little effort, you could save thousands of dollars.
Take it one step at a time — you can find excellent and affordable insurance for everything worth protecting.
Photo credit: Wikimedia Commons, Flickr/Tax Credits, Chris Potter