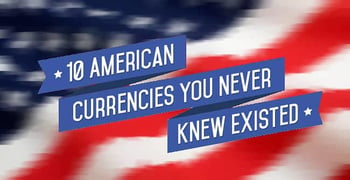 Experts share their tips and advice on BadCredit.org, with the goal of helping subprime consumers. Our articles follow strict
editorial guidelines
.
Currency serves two very important purposes: First and most obvious, it provides people the means to conduct business with one another using legal tender of indisputable value.
But a nation's currency also serves to define its culture and identity. A nation's currency reveals its history and values it holds most dear.
You're likely familiar with our modern-day bills and coins, but many people have never heard of these 10 outdated American currencies.


For more information on other American currencies, visit the U.S. Department of the Treasury.