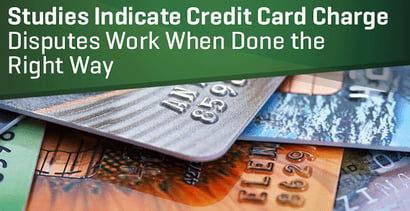 Although I don't know where, exactly, I'm convinced that somewhere lies an immense mountain of missing socks pilfered from unsuspecting dryers around the country. And next to Great Sock Mountain is the Sea of Lost Packages, where, among other things "lost in the mail," rests the copy of Joe's Apartment I ordered from Blockbuster Video in 1998.
Yes, sadly, whether due to dryer monsters, shipping shenanigans, or simple human error, products and packages often fail to find their way to their proper destinations. Others, still, will arrive but aren't what was promised at purchase. And let us not forget that purchase you returned to the store — but that still haunts your credit card bill.
If you've ever experienced one of these issues and had to fight with a merchant for satisfaction, then you know how hard it can sometimes be to have a purchase problem resolved. As a result of poor experiences with these bad businesses, many consumers turn to their credit card issuers for a solution.
Billing Disputes Are the #1 Complaint for Major Card Issuers
With over 636 million credit cards in the U.S. just from the four major card networks (Visa, Mastercard, Amex, and Discover), the country is home to more credit cards than people. So it's little wonder that the majority of those people are using credit cards to make purchases.
Unfortunately, with so many purchases being made, it's inevitable that problems will crop up, but the sheer number of them may be surprising. In fact, according to a ValuePenguin study, billing disputes are the number-one complaint cardholders have with the banks issuing their credit cards. In numerical terms, billing disputes accounted for nearly 20% of all complaints.
That means billing issues outrank interest charges, account closures, and even late fees in the fight for the title of "Most Annoying Credit Card Problem." Along the same lines, fraud complaints also ranked highly, counting among the top three complaints about four of the six major issuers studied, accounting for 8% of all complaints.
Regardless of the nature of your billing complaint, the Fair Credit Billing Act gives you the right to file a dispute. In particular, things like billing errors, unauthorized charges, math or accounting errors, or charges for goods and services not delivered as agreed can all be disputed through your credit card company.
Disputes Work Best When the Guidelines Are Followed
When you file a charge dispute, you initiate what's called a "chargeback," as the final result is the reversal of the charge back to the merchant. In other words, you'll receive a refund, and the merchant will be charged by the issuing bank.
For example, say you used your credit card to purchase a life-size Captain Kirk statue for your den, but the delivery got sucked into a wormhole somewhere between the Enterprise and your front door. If the seller won't refund your purchase, you can dispute the charge directly with your issuing bank (or the United Federation of Planets). In fact, missing shipments are one of the top reasons consumers initiate chargebacks.
In some cases, you may also have the option to dispute a charge due to a problem with the quality of the good or service, say, if Kirk happens to arrive — but his phaser is in half a dozen pieces.
To qualify for dispute, the purchase must have been for more than $50, and it must have been made within 100 miles of your current billing address (some issuers will waive the distance requirement for online purchases).
Additionally — and here's the really important part — you must have made a good-faith effort to work out your problem with the seller before you file. That doesn't mean you sent a scathing tweet or left a nasty Yelp review, either. You need to contact the seller directly, either by phone or by mail.
If you think that's bad, then the filing process will seem downright antiquated. While some disputes can be filed online, it's recommended that you instead write a letter to your creditor (yes, a letter, like with paper and an envelope).
Send your letter to the address for "billing inquiries," not where you would send a payment or other correspondence. Include your name, address, account number, and a description of the error in your letter.
Your creditor has 30 days after receiving your letter to acknowledge it, in writing, unless the problem is resolved within that time. The typical next step will involve the issuer investigating the disputed item, including contacting the merchant for details. The dispute has to be resolved entirely within two billing cycle (but no more than 90 days) after your letter was received.
While it might seem like a hassle to some, the dispute process often works for those cardholders who do it right. In fact, studies show billing error and fraud disputes, in particular, are often successful, and the vast majority of in-person fraudulent purchases are resolved as "merchant liability."
Merchants Are Working to Limit Chargeback Fraud
Before filing any kind of credit card charge dispute, be absolutely sure the charge in question should be disputed. Chargebacks are becoming increasingly expensive for merchants, with up to 70% of consumer fraud taking place through chargeback practices, costing merchants more than $11 billion a year in lost revenue.
The problem isn't just identity thieves and fast-fingered hackers, either. The credit card industry's consumer-skewed dispute system has led to a large volume of "friendly fraud," cases where transactions are actually legitimate charges, but the consumer either doesn't realize it — or simply doesn't care.
For instance, suppose it was your partner who ordered the life-sized Captain Kirk, but he or she forgot to mention the $200 charge from "Sam's Celebrity Shack" was going to be on this month's bill. Since you don't recognize the charge when you open your monthly statement, you might dispute the item automatically, thinking it's fraud when it really isn't. And those who do it purposefully are hard to distinguish from the unwitting.
To help combat the chargebacks from friendly — and not-so-friendly — fraud, merchants are turning to a variety of fraud-protection software options, as well as beefing up their endpoint security, including upgrading card readers to accept the newer EMV "chip" cards. Unfortunately, online merchants often have it the hardest, as card-not-present (CNP) transaction chargebacks are typically the most difficult to fight.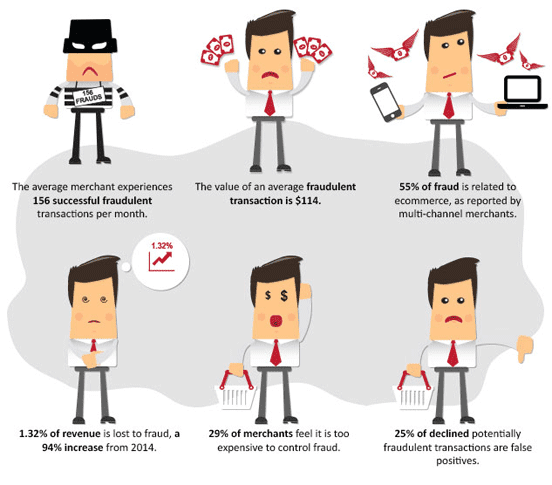 For some merchants, the answer has been to let someone else do the fighting. A host of companies offering chargeback and fraud prevention have joined the market, and many will handle the process entirely on their end. Others offer things like real-time alerts and monitoring services that can help the merchant handle the issue before the chargeback is completed.
Finding Fairness in the Digital Marketplace
In the not-really-famous words of the T-shirt I saw last week, "Knit Happens." In finance terms, it means that, sometimes, your purchases don't go as planned.
At the same time, your card's unplanned charges don't have to mean you're knit out of luck. When used properly, the credit card charge dispute process can be an effective protection for consumers against billing errors, fraudulent and unauthorized purchases, and even problems with the quality of your purchase.
However, it's important to keep in mind that the power of the chargeback can be used for evil as well as good. To protect your favorite merchants from undue revenue loss, ensure the charges you dispute are legitimate, including checking with authorized users to verify they didn't make the charge, before filing your dispute. Only you can prevent friendly fraud.
Advertiser Disclosure
BadCredit.org is a free online resource that offers valuable content and comparison services to users. To keep this resource 100% free for users, we receive advertising compensation from the financial products listed on this page. Along with key review factors, this compensation may impact how and where products appear on the page (including, for example, the order in which they appear). BadCredit.org does not include listings for all financial products.
Our Editorial Review Policy
Our site is committed to publishing independent, accurate content guided by strict editorial guidelines. Before articles and reviews are published on our site, they undergo a thorough review process performed by a team of independent editors and subject-matter experts to ensure the content's accuracy, timeliness, and impartiality. Our editorial team is separate and independent of our site's advertisers, and the opinions they express on our site are their own. To read more about our team members and their editorial backgrounds, please visit our site's About page.