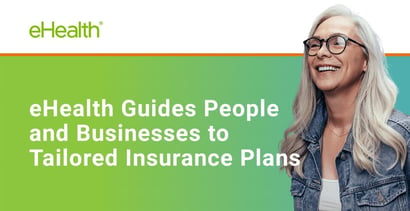 Experts share their tips and advice on BadCredit.org, with the goal of helping subprime consumers. Our articles follow strict
editorial guidelines
.
In a Nutshell: Consumers may encounter challenges when searching for affordable health insurance that also provides good coverage. eHealth customers can designate important factors and view side-by-side comparisons between plans. The platform helps individuals find plans that support their primary physician, offer affordable prescription prices, and have the lowest deductibles. eHealth also helps entrepreneurs sign up for employee insurance plans that work with their business budgets.
The health care landscape has changed dramatically since 2010. That was the year President Barack Obama signed the Affordable Care Act into law in an effort to provide every American with health insurance. 
While it has not hit that goal yet, the ACA helped close the gap between insured and uninsured Americans. America had 60 million uninsured citizens before the ACA was signed, and today it has only 27 million uninsured. 
Many Americans, however, still do not know how to navigate the healthcare marketplace, where individuals can look up health insurance plans for themselves and their families. But the marketplace can be difficult to navigate and a frustrating place to find plans that fit specific needs.
eHealth is a nationally licensed online health insurance platform that provides a solution to complicated health care plans and marketplaces. Individuals and businesses input key information, including where they live and the specifications most important to them, and eHealth shows side-by-side comparisons of all matching options.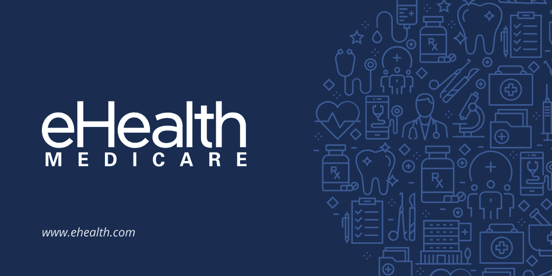 eHealth offers thousands of brand-name health insurance products that span all 50 states and Washington, D.C. The platform studies plans before adding them to its system for consumers to research. The company's technology was responsible for the first ever online sale of an individual and family health insurance policy in 1998, showing just how long the company has been a player in the space.
"Our mission has always been to empower consumers by bringing more transparency to the health insurance market," said Natasha Cantrell, eHealth Director of Sales.
Bringing Transparency to the Insurance Marketplace
Consumers should always shop around to find the best prices and quotes on products and services. The same applies to health insurance. People may miss out on thousands of dollars in savings if they just go with any health insurance without properly looking into it.
eHealth's vast network aims to help individuals, families, Medicare recipients, and small businesses compare health insurance plans and enroll online. Comparison shopping is essential to finding the best plan to fit personal needs and budgets.
"All major medical health insurance plans cover the same suite of federally mandated benefits, but there's a lot of variation in how things are covered," Cantrell said. "For example, all plans cover hospitalization, but they differ on how much you'll have to pay out of pocket in the form of copayments, deductibles, and coinsurance."
Every plan covers prescription drugs, but each varies on which specific drugs they cover and the out-of-pocket costs. eHealth shows consumers which plans cover the specific medications they need and which plans cover most or all of the out-of-pocket costs for those medications.
Prescription drugs are not the only item on the checklist. Preferred doctors are also important so people can stay with the healthcare professionals they trust. eHealth takes preferred doctors into account and recommends plans that support them as well as any prescription drugs.
The entire process of finding health insurance through eHealth is transparent and easy to understand. The out-of-pocket costs for every plan eHealth pulls up is upfront so there are no surprises. The website then allows shoppers to compare plan costs and benefits side by side.
A transparent process is important to eHealth. The company understands that health insurance is confusing, and it's hard to know what you are getting. eHealth's 2021 survey shows that 67% of respondents who received a surprise medical bill said it was a surprise because they didn't understand how coverage worked.
Agents On Hand to Help Find and Compare Plans
Call center agents are on-hand to help every shopper better understand the process of signing up for healthcare and what they are signing up for. eHealth has U.S. based call centers staffed with licensed agents.


eHealth's agents provide personal help and advice over the phone for free. And although shoppers can complete the entire process online, call center staff can help at every stage no matter how far along someone is.
"Some people prefer to research and enroll entirely online, but we also staff our call centers with licensed agents who can provide personal help and advice by phone," Cantrell said. "Our agents are commission blind, and it never costs anything extra to work with an agent."
The call center staff are equipped with the knowledge of how insurance works and where shoppers can save. For example, lower income families may qualify for subsidies that make health insurance affordable. Some subsidy recipients may find they can enroll for less than $100 per month, with some paying no premium at all. The company helps shoppers apply for subsidies. 
eHealth's agents are highly regarded, and the company said it's not uncommon for a customer to write praise about specific agents who have helped them over the phone. The company also monitors feedback through social media and other online forums to understand where it can do better. Finally, the company works with insurance providers eHealth represents to make sure customers are satisfied with plans it's enrolling them in.
"Our agents are trained and incentivized to help match consumers with the plans best suited to their needs and budget," Cantrell said. "We want to build long-term relationships with our customers, so we can help them again when their coverage needs change over time."
Informing Businesses of Affordable Employee Benefits
Small business owners now have a new way to provide health insurance coverage assistance to their employees at rates they can afford. eHealth is highlighting the Individual Coverage Health Reimbursement Accounts that offer flexible payment plans for small businesses.
eHealth publishes its own educational materials that make subsidies and plan comparisons easier to digest. The blog section covers many topics on health insurance and helps clear up complicated questions, including how to offer employees health insurance as a small business owner.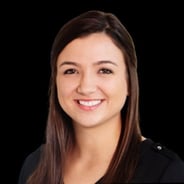 The law states that businesses with 50 or more full-time workers must offer health insurance. But small businesses often can't afford to offer a group health insurance plan, but they still want to help employees get coverage.
The ICHRA allows business owners to set aside money every month to help defray the expenses of employee health insurance. The money supplied by small business owners is used to help pay for monthly premiums.
"For many of the small business owners we work with, this is the first time they've ever been able to help employees with health insurance costs," Cantrell said.