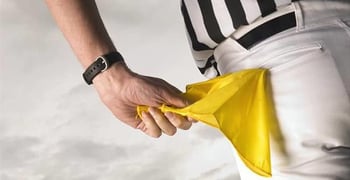 Experts share their tips and advice on BadCredit.org, with the goal of helping subprime consumers. Our articles follow strict
editorial guidelines
.
When you open a new credit card account, you agree to a long list of terms and conditions.
If you read closely, you will learn if you do not use your card responsibly, your issuer has the right to significantly raise your interest rate to a penalty rate for a limited time.
Read on for everything you need to know about credit card penalty APRs.
What is a penalty APR?
A penalty APR is a higher interest rate you will receive for bad behavior. Even if you signed up for a card with a 10 percent APR, it may jump to a penalty APR as high as 29 percent if you do not stick to the rules.
The exact penalty rate varies from card to card. Very few credit cards have no penalty APR whatsoever. The Citi Simplicity card is one of the only ones. The Discover it card also has no penalty APR for late payments.
Why do you get a penalty APR?
A penalty APR can kick in when you use your credit card irresponsibly.
Behaviors that can result in a penalty APR are primarily going over your credit limit (maxing out) or paying your bill more than 60 days late. Making a payment that must be returned also may be grounds for a penalty APR.
"It's imperative you

pay your bill on time."
How does a penalty APR go away?
As a result of the CARD Act, issuers are required to review the possibility of reducing the penalty APR back to the regular APR after six months of consecutive on-time payments.
If your penalty rate is due to paying your bill more than 60 days late, the rate will automatically revert after six months. If it's for other reasons, the issuers are only required to review it at six months — it isn't automatically reduced.
Note that if you have a variable rate, the rate the card returns to may not be exactly the same, as this rate can fluctuate based on the financial market.
How can I prevent a penalty APR?
To prevent a penalty APR from ever occurring, it is imperative you pay your bill on time and never max out your card.
If you fear you may be prone to paying your credit card bill late, you may want to consider applying for one of the few cards that has no penalty APR for late payments.
Photo source: visualphotos.com