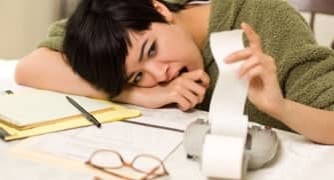 Experts share their tips and advice on BadCredit.org, with the goal of helping subprime consumers. Our articles follow strict
editorial guidelines
.
I may be a financial writer and expert, but I'll be honest: My track record is far from perfect.
My parents did their very best to teach me financial responsibility, but sometimes we just have to make our own mistakes and learn from them.
Read on as I reveal my top three financial regrets and what I learned about personal finance.
1. Budgets prevent impulsive spending
When I graduated from college and started earning my first real income, I made the mistake of not creating a budget.
I wasn't making much but certainly a livable wage for a 22-year-old. I would go to the grocery store and impulsively buy whatever sounded appealing at the time, such as gourmet cheeses or expensive prepared foods, when I should have stuck to the basics.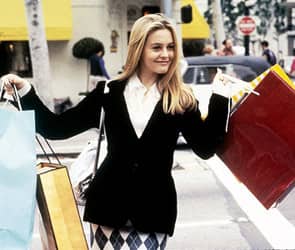 If I wanted new clothes, I would go to Target and accidentally blow through $100, not being able to resist adding on fun knick-knacks like nail polish and earrings.
Predictably I was always running low on money well before each paycheck.
As my career progressed and I earned more money, things grew easier, but I was still undisciplined and guilty of poor planning.
When my husband completed law school last year and his law school loan payments kicked in, he convinced me it was time to start a budget and curb my impulsive spending.
Since then, my whole financial life has changed for the better.
At first, I was resistant to the idea of only allowing a certain amount each month for eating out, shopping or even groceries, but I discovered living on a budget makes me feel much more financially secure.
I can make the purchases I want, but they just have to be planned, not an impulsive decision.
If I just stick to the set amount in each category every month, I never have to worry about when the next paycheck arrives. If there is an emergency, we lower what we spend on the fun categories like dining out.
I can't believe I waited so long!
2. Withholding too much in taxes is unnecessary 
In my first post-college job, when I was scraping by, I remember being thrilled when my first tax refund check arrived. It was nearly $3,000, and I couldn't believe my luck.
Then someone pointed out it wasn't luck – it was stupidity. It was a sign my tax withholding was too high.
If I had received that money in my paychecks every two weeks, it would have been a little easier to get by. Instead, I was giving the Internal Revenue Service an interest-free loan all year long.
I immediately changed my withholding so I could take home more every paycheck. When I initially signed my paperwork , I had no idea I was accidentally withholding too much.
Sometimes the math is difficult to compute, but I learned it's worth it to make sure you're not withholding too much (or too little) for taxes. Either extreme can be disastrous!
3. Multi-level marketing programs are a recipe for disaster
These programs are currently all the rage. You may not know them as MLM (multi-level marketing), but they are businesses that recruit people to host in-home parties and sell goods, such as makeup, candles, jewelry, skin care products or anything else imaginable.
The salespeople make higher commissions by recruiting more salespeople underneath them.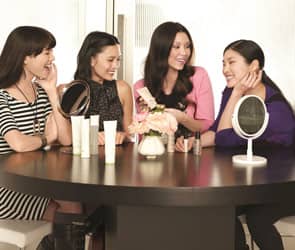 Toward the end of college, I wanted extra cash and was tired of babysitting and unpaid internships. I went to a friend's party for a company, and the sales rep suckered me into joining.
I spent thousands of dollars buying inventory and paying huge shipping fees, but it was hard booking parties. Guests at the parties never wanted to buy much, if anything, and it was extremely difficult to convince others to join the program.
I hosted an open house that not one person attended. I never managed to get a recruit, and not for lack of trying.
Meanwhile, I wasted more money signing up for credit card processing and other recommended business tools.
After several months, I realized I was wasting tons of money. I backed out and sold my remaining inventory on eBay for a fraction of what it's worth.
I have since spoken to many people who have been similarly burned. The sales pitches are too good to be true unless you can recruit many people under you.
My advice? Save your money and stay away!
Photo credits: wedorecover.com; theflounce.com; exmlmjunkie.blogspot.com, http://dustinstockton.com/, saveup.com, timeinc.net, ggskinbeauties.com