Experts share their tips and advice on BadCredit.org, with the goal of helping subprime consumers. Our articles follow strict
editorial guidelines
.
In a Nutshell: If the new features and technology in the latest smartphones have you looking to upgrade, you may be in for a shock the first time you see the price tags. To help offset the cost of a new smartphone, consider giving your current device a new life by putting it up for sale on the recommerce website, uSell. Whether it's an iPhone or Android device, uSell has a group of reputable professional buyers who compete with each other to buy your smartphone for top dollar. By selling your device on uSell, you'll keep electronics out of landfills and put some extra cash in your pocket.
Have you ever reached for your smartphone and realized it wasn't there? Panic sets in as you try to remember where you last had it. Did you leave it in the restaurant after lunch? Is it plugged into the charger in your car? Oh no! Did someone steal it?
Our smartphones have become so much a part of our daily lives that it's hard to imagine being without them. We now use these devices as our personal assistants, having them by our sides or in our pockets everywhere we go. We use them to manage our social lives and to remind us when we need to be somewhere. We use them for entertainment. And, of course, we use them to communicate with our ever-widening circle of friends.
Smartphones have become faster and more powerful as we've tapped them to do more for us. Smartphone manufacturers scramble to keep up with each other in releasing the latest features and technology. And, as the development cycle shrinks, we're replacing our phones at an ever-increasing rate. The result is fairly new phones that feel outdated long before they've outlived their usefulness.
One downside to this accelerating refresh cycle, however, is the cost of these new devices. If you've been looking at the new iPhone X, or the Samsung Galaxy S9+, or, really any of the new smartphones out there, you know exactly what I mean. But what if there was a way to bring that cost down?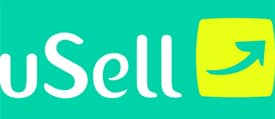 Luckily, recommerce sites, like uSell, have emerged in recent years, giving consumers the ability to get more money back for their used devices once they've decided they're ready to upgrade to something a bit more modern.
We recently spoke with Nik Raman, CEO and Co-Founder of uSell, a site that encourages professional buyers to compete to purchase your used devices — a model that tends to reward sellers with more money than they would get elsewhere.
"We've been in business since 2012, connecting sellers of smartphones with professional buyers that we've vetted and certified," Raman said. "So, if someone wants to get cash for their phone, all they have to do is put their information into our website and check out the offers. A couple of quick clicks, and they can get a price. Then, they can decide if they want to accept it."
And uSell isn't just limited to smartphones. Used tablets and unused gift cards can also be offered up to buyers on the uSell platform. Before you know it, that expensive new smartphone isn't quite so expensive after all.
Working with a Verified Pool of Trusted Buyers
The way uSell ensures customers get the best possible price for their smartphones and other devices is by creating a pool of verified and vetted professional buyers. These are companies and individuals who buy a lot of phones for resale in other markets around the world. For instance, in many nations, a phone that is two or three generations old is still quite desirable.
Since there's an established market for used smartphones in the US and abroad, resellers are always looking for quality used devices. This competition among professional buyers means offers for phones on the uSell platform are quite competitive.
"Because the buyers on uSell compete, the sellers generally get the best prices for their phones," Raman said. "It also helps to hold buyers accountable. There are a lot of websites out there where you send your phone in and hope they pay you. If our buyers do that, they're going to be kicked off the platform. So, our value is price and making sure that you're dealing with honest and trustworthy counterparties."
And, of course, anyone selling a phone can choose which offer they want to accept. Perhaps a buyer who has completed hundreds of transactions is more attractive to a seller, even if their offering price is a couple dollars lower. And if none of the offers are acceptable, a seller has no obligation to choose any of them.
A Simple Process that Comes with a 30-Day Price Guarantee
uSell has made the process of selling a used smartphone or other device as easy and risk-free as possible. The website even contains how-to guides for selling your iPhone, iPad, Android, tablet, or other gadgets. Essentially, the process works like this.
Step 1: Login to the website and enter the make and model of your phone. Answer a few questions about the condition of the device. uSell then submits the information to its buyer pool, and you get offers instantly.
Step 2: Choose the buyer and the offer you want. Offers will generally be for different amounts and will stipulate payment methods so sellers can choose the buyer that best suits them.
Step 3: Once you've chosen a buyer, simply enter your address, and they'll send you a free shipping kit for the phone. Shipping is always free for you, the seller, and your personal information is always kept secure.
Step 4: Once the buyer receives the device, they'll inspect it to make sure it's in the condition you've stated and will send you the payment.
It's as simple as that. In the occasional instance where a phone does not match the description given by the seller, a buyer can offer an adjusted price. The seller can then either accept the adjusted price or can choose to cancel the deal.
"The seller gets email notifications all along the way, including if there was an issue or an adjustment in price," Raman said. "As long as the device is sent in as described, sellers typically receive what they were quoted on the website. You can choose to accept the adjusted price or have the device sent back."
There is also a 30-day lock-in price guarantee on any phone being sold, which is important because of market fluctuation. That means, if you've received an offer for a device you posted, that offer will be locked in. The shipping kit will be sent out to you, and you'll have 30 days in which to get it into the mail and sent off to the buyer.
Even Non-Working Phones Can Bring in Some Cash
Some people have used smartphones laying around, but maybe aren't as keen to sell them because the devices may be damaged. However, depending on the type of phone and what's wrong with it, even a non-functioning phone can be worth something.
"You'd be surprised, but, yes, depending on the phone and the carrier — if it's a desirable model, like an iPhone 7 with 32GB of memory — you can still get over $100 for it, even if it's damaged," Raman said. "The only stipulation is it can't be broken in half or missing parts. If it just won't power on, or if the screen is damaged, you can still get $100-plus."
So, if you've got an old phone sitting in a desk drawer gathering dust, go ahead and pull it out. It never hurts to log on to the uSell website and see if it gets any interest from the buyers. If not, it might be time to recycle the device.
"It's extremely important for the environment to recycle these devices," Raman said. "Phones have elements, like mercury and cadmium, in them that you don't want going into a landfill. So even if you can't sell it on uSell, at least don't throw it in the trash; make sure you take it someplace that will recycle it. But, obviously, the best thing you can do is give it a second life because that's even better than recycling."