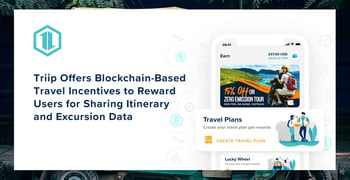 Experts share their tips and advice on BadCredit.org, with the goal of helping subprime consumers. Our articles follow strict
editorial guidelines
.
In a Nutshell: Blockchain technology can enhance the speed and security of cross-border transactions, making it particularly useful for international travelers. The Triip travel booking platform builds upon that potential with its TriipMiles token. Users share their travel and itinerary data with Triip in exchange for the tokens, which can be redeemed for future travel expenses. Recruiting new members also earns users rewards, expanding both the platform's reach and its token's value. And Triip is currently planning its TravelHero campaign, which will publicize the platform while helping mitigate the effects of climate change and preserve the natural world for future travelers.
When people think of blockchain technology, it's probably in a financial context. Blockchain is most visible in cryptocurrencies — including Bitcoin — and other digital assets. And its decentralized architecture enables fast, cost-effective transactions across the planet.
But blockchain has myriad other use cases. The same technology that powers Bitcoin can also be used to compile, execute, and enforce smart contracts automatically. It enhances security through an independent verification process distributed across a wide network. It can also help manage supply chains.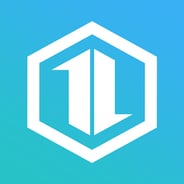 Blockchains perform all of these tasks cost-effectively and efficiently, and other use cases for the technology are still emerging. So it shouldn't sound too far fetched that the travel industry is getting in on the technology.
"Travel is a ripe sector for mass adoption of blockchain technology," said Hai Ho, CEO of Triip. "Blockchain and cryptocurrency have been trying for 10 years, but there's no real application for mass adoption yet. But because travelers get used to online payments, they have to do a lot of currency exchanges, and they see the need for cryptocurrency across the world."
Triip is a travel booking platform based on the Tomochain blockchain network. As of 2020, the service has proven popular in blockchain-friendly nations like India, Russia, Turkey, Indonesia, and Vietnam. Triip users can book travel, accommodations, and excursions, and afterward, they can elect to share their travel data with Triip. In exchange, they receive TriipMiles tokens, which can fund future excursions. Referring new users can also earn additional tokens.
And that token-for-data economy serves three purposes. It helps reduce the cost of travel and improves in-platform offerings and recommendations for all users. Just as significantly, it demonstrates a practical mass application for blockchain technology.
"Today, we have more than 166,000 travelers who use our app and share their data with us," Ho said.
How User Acquisition Became an Opportunity to Disrupt the Travel Industry
The concept behind Triip was decidedly lower-tech. When student-guided tours of Ho Chi Minh City became one of Trip Advisor's top-rated experiences in the city, the Triip team thought about how the concept could translate to a global platform for locals offering guided tours.
"We saw that, and we thought there was something there," Ho said. "A tour managed by a student group is being favored by travelers all around the world."
The formula they devised has grown the platform to encompass 131 countries and counting. Along the way, Triip received venture capital funding and gained coverage in The New York Times, The Wall Street Journal, and on CNN. Despite the publicity, Triip still needed to spread the word and attract more travelers to its platform.
"I realized that acquiring users is not just a Triip problem but one for everyone in our industry, from the small operation with one or two people running a tour in Manila, to giant corporations like Marriott," Ho said. "Marriot and Expedia spend a huge amount of their revenue to pay for Google ads and advertising systems to acquire users. We saw that as a challenge and an opportunity to be disruptive."
That opportunity came down to three key pieces of information: knowing who is going where, when they're going, and what they're doing there. Triip could have looked to big data for the answer but decided instead on a more innovative solution.
"Why don't we just talk to the traveler directly?" Ho said. "Ask them, 'Where are you going?' and 'What do you want to do next?' But to do that, we needed to give them an incentive. So we came up with the idea to pay users for the travel data and travel plans with our cryptocurrency."
Travelers Earn Rewards for Sharing Their Data
Getting access to data, particularly for marketing purposes, is not a new concept. That information, combined with advanced analytics, is the bread and butter of giants like Google and Facebook. And because of the ways data can be exploited or misused, Triip faced a challenge in convincing its users to share.
"In the past, people were like, 'Why should I give you the data for money?'" Ho said. "I told them they already give their data for free to so many companies."
The critical difference is that Triip pays travelers directly for their data. Users provide proof of travel — including boarding passes, hotel bookings, and selfies at destinations. In exchange, they receive compensation in the form of TriipMiles tokens. They can use these tokens to offset the expenses of future trips, and Triip uses the data it collects to expand and improve its offerings.
"If you like food, you're going to see a food tour," Ho said. "If you like going solo, we're going to suggest the things you can do solo."
Beyond the one-time compensation from Triip, users can also accrue rewards for the data they share. If, for example, a tourism board or hotel chain wants information regarding travel to an area for a certain period, they can purchase that data from Triip. The company then provides compensation to users whose data was used.
"You make money from your data one more time," Ho said. "Just by sharing your data once, you can keep earning money from that data whenever somebody has an interest."
TriipMiles Tokens are the Basis for a New Travel Economy
In addition to earning TriipMiles by sharing their data, travelers receive tokens as a reward for recruiting new users. These new accounts must be active on the site for three consecutive days to obtain the referral reward, ensuring it's a genuine user.
"People refer each other, and then more people will start to learn about the project," Ho said.
TriipMiles can be used to pay for future travel expenses, including hotel bookings or excursions. But users can also treat the token as an investment, holding onto their TriipMiles and letting them accrue value. The currency is capped, and the greater the demand, the more each token is worth.
On the other side of the ecosystem, travel and hospitality businesses can use tokens they've purchased or received from travelers to run promotions on Triip. Companies can also use tokens to establish contracts with partners in other countries.
"For example, if they want to send an offer to all the travelers that go into Ho Chi Minh City in the next two months, they can buy the tokens and use them to pay for the service," Ho said. "In the future, if they want to create a contract with another supplier in another country, they can buy the token and create a smart contract."
Using TriipMiles tokens in this way ensures circulation and increases value, which is crucial to Triip's broader goal of disrupting the travel industry.
"We want to build an entirely new travel economy powered by our token," Ho said.
Triip: Initiatives Advance Public and Ecological Health
In the early months of 2020, travel became severely restricted by \measures deployed to stem COVID-19 outbreaks. Stay-at-home orders prevented people from going out to eat in their communities, let alone at a restaurant halfway around the world.
But Triip's software engineers remained hard at work preparing for the future. In response to the COVID-19 Global Hackathon, which called for solutions to current public health challenges, Triip's model became the basis for a new app. The StayHome Heroes app turned "proof of travel" into "proof of stay."
"There were 1,500 projects, many around the world," Ho said. "We were one of the 89 projects that got selected as a winner."
StayHome Heroes users who shelter in place earn TriipMiles, which they can redeem when travel opens up again. And when it does, they will have more options for earning and simultaneously making a positive impact in the world.
Triip's upcoming Travel Hero campaign will also allow travel bloggers to earn tokens for helping the platform reach a wider audience of travel enthusiasts. Funds will also be donated to plant forests, which will offset the ecological toll of travel and blockchain operations.
"In the end, we want to take 1% of every booking through the platform and transfer this into a public monitor fund for climate change projects," Ho said. "The first thing we're going to do is tree planting. But tree planting is just the beginning."
Triip's blockchain-based travel economy holds value for travelers and the industry at large. And thanks to ecologically-conscious initiatives like Travel Hero, the platform is helping preserve our world's natural and cultural destinations for future travelers to explore.