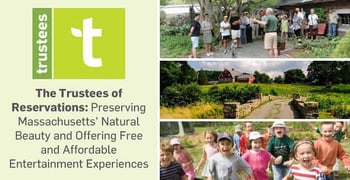 Experts share their tips and advice on BadCredit.org, with the goal of helping subprime consumers. Our articles follow strict
editorial guidelines
.
In a Nutshell: When you're on a tight budget, it's often difficult to find inexpensive options for entertainment and activities. However, for more than 125 years, The Trustees of Reservations has helped Massachusetts residents gain access to cultural and historic landmarks. The nation's first preservation and conservation nonprofit, the group runs over 115 properties and schedules more than 5,000 events and workshops each year. Many of the properties and activities are free to the public, and those that do charge fees can be accessed for free or reduced rates through an affordable membership with The Trustees. Challenges and activities, like Hike 125, aim to give people a chance to get outside while competing for prizes during hikes on the foundation's properties.
Entertainment budgets don't go as far as they once did. Even when finances are tight, it's important for your mental health to dedicate a small portion of your monthly budget to some sort of activity or entertainment.
Between high ticket prices, parking fees, and food and gas charges, it's not difficult to blow your monthly entertainment allotment on one night out at the movies or the ballpark with your family. Sure, you could stay home instead, but the human brain can only handle so much Netflix before it turns on you. Plus, a little Vitamin D from the sun goes a long way in brightening your mood.
While streaming video services weren't yet thought of in 1891, Charles Eliot, landscape architect and founder of The Trustees of Reservations, must have felt similarly about the value of time spent outdoors when he started the world's first preservation and conservation nonprofit.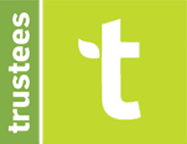 Since its 19th century inception, The Trustees has been providing Massachusetts-area citizens and visitors with a wealth of activities and events to fill their schedules, many available for free or a small charge. It's all part of the foundation's goal to preserve nature and history so our generation — and those who come after us — can enjoy all that it has to offer.
While many organizations, including the British National Trust in England, have followed the same blueprint, The Trustees is still one of the largest organizations of its type, running more than 115 historic and natural sites that host millions of guests annually. Roughly 85% of the sites are free and open to the public from sunrise to sunset, 365 days a year. And with more than 5,000 events and workshops scheduled in 2016 alone, there's rarely a shortage of things to do at a Trustees property.
5,000+ Ways to Spend Time and Save on Activities Annually
Whether you're hiking with your dog, taking a cooking class with a significant other, or enjoying a picnic with the family, there are many ways to spend a day in Massachusetts without spending a lot. And the aforementioned activities are just a few of the thousands offered each year thanks to the work of The Trustees.
Among some of the options are taking a guided tour of historic homes and sites, or walking your dog along the 312 acres at Bear Swamp in Ashfield. The lands are all part of the preservation efforts The Trustees has actively promoting for more than a century.
As part of its 2017 fall offerings, The Trustees set aside three special free-entry days for its cultural properties. On Columbus Day, admission to Castle Hill on the Crane Estate in Ipswich, The Stevens-Coolidge Place in Andover, The Old Manse in Concord, the Eleanor Cabot Bradley Estate in Canton, Naumkeag in the Berkshires, and the William Cullen Bryant Homestead in Cummington, was free for residents of those counties. Guided tours of the historic properties were made available, or you could simply take a day to enjoy the areas on your own.
On Veteran's Day, admission to Trustees cultural properties is free to veterans, active and retired military, and their families.
Instead of adding to the shopping fervor on the day after Thanksgiving, The Trustees hosts Green Friday, offering free entry to all at outdoor properties with admission or parking fees, including Crane Beach in Ipswich, World's End in Hingham, Bartholomew's Cobble in Sheffield, Monument Mountain in Great Barrington, Ward Reservation in Andover, Appleton Farms Grass Rides in Hamilton, and Rocky Woods in Medfield.
The Trustees also sponsors Free Fun Fridays with the Highland Street Foundation to offer free admission to many educational and enriching venues in Massachusetts, including the Boston Children's Museum and the Harvard Museum of Science and Culture in Cambridge.
For those who want to spend an affordable, memorable evening under the stars, The Trustees has two campgrounds — Dunes' Edge in Provincetown on Cape Cod and Tully Lake in Royalston —available during the warmer months of the year with reduced-rate weekday specials. Also, each May, The Trustees holds a free, statewide Home Sweet Home open house day with free tours of some of its historic houses and gardens.
Membership Supports the Cause While Earning You Perks
While most locations run by The Trustees are free, those that charge for admission or parking can often be visited at a reduced or free rate by obtaining a membership, and the organization provides several affordable membership tiers. Memberships meet almost any budget size, and every dollar spent on memberships is used to fund the operations that keep all of the properties open to the public year-round.
Memberships can be purchased online, over the phone, or in-person at any of The Trustees properties. Tiers range from $37 per year for students and seniors, and $47 for all other individuals, up to a $67 annual package for families.
Special tiers of memberships, like the $10 to $20 per month Trailblazer package (on top of the regular membership price), offer general admission access for up to four adults. Higher tiers include free parking at Crane Beach and other perks to make your outdoor experiences more memorable.
All members receive email newsletters with an upcoming event calendar and a subscription to the foundation's quarterly magazine, Special Places. Reading these resources is the best way to stay aware of the special members-only events that are scattered throughout the year.
Hike 125: Blaze a Trail and See All New England Has to Offer
Whether you're a seasoned lover of the outdoors, or just looking to get active and burn a few calories without the cost of a gym membership, The Trustees challenges all of Massachusetts to Hike 125.
Originally introduced in 2016 to celebrate the foundation's 125th birthday, the website provides in-depth lists of places you can hike for free, and allows anyone to sign up for the challenge to hike 125 miles over the course of 365 days. Your progress can be uploaded to the website, and leaderboards illustrate how you stack up against others. The program is designed to help keep people healthy as well as promote community, offering the ability to share pictures of your hike and meet other hikers who are already participating in the program.
Prize packages are awarded for most miles hiked, most places visited, most hikes taken, and family hikers. Winners receive professional hiking gear and other useful products to help them stay active long after they've hit 125.
Get Outside, Be Active, and Save Money at the Same Time
When Charles Eliot founded The Trustees more than a century ago, he wanted to get away from the hustle and bustle of a busy life in the city. He created the first statewide nonprofit featuring a collection of properties — not just one single site — with the intention to preserve the beauty of nature and allow access to everyone.
Charles couldn't have predicted the mega-sized cities we have today, nor the amount of time we spend stuck in front of screens or glued to our phones. Now, more than ever, it's important to take a little time out of our busy lives to enjoy the natural wonders we often take for granted. No matter how stretched your budget or schedule may be, many of the sites and activities offered by The Trustees are free and available every day of the year.
A membership, which gives access to many paid sites, often costs less than a night at the movies and will last all year long. So instead of binging on the latest season of a show online, get out and take in a deep breath of fresh air. Your body, and wallet, will be glad you did.