Experts share their tips and advice on BadCredit.org, with the goal of helping subprime consumers. Our articles follow strict
editorial guidelines
.
In a Nutshell: The correlation between a high-quality education and a person's prospects of financial success later in life is evident. The US Bureau of Labor Statistics has published data that shows the higher an individual's level of educational attainment, the greater their earnings and the lower their rates of unemployment. The Princeton Review helps prepare students for college through tutoring services, standardized test prep, and college admissions resources. In addition, The Princeton Review publishes an annual guide to the top schools in the country, with top 20 rankings in 62 different categories. And it has published more than 150 books on topics, like paying for college, filling out college applications, and their latest publication, "College Admission 101."
As the world continues to grow in complexity, the knowledge and aptitude required for future employment will also increase.
People with advanced training and education will lead the future of software development, new medical breakthroughs, and international trade expansion. Graduate, post-graduate, or professional degrees can mean the difference between struggling to earn a living and having a rewarding and comfortable life.
Data from the US Bureau of Labor Statistics (BLS) clearly show education matters when it comes to overall earnings potential and rates of unemployment. It all starts with preparing for and gaining admission to a reputable school, and The Princeton Review provides some of the best resources to start that journey.
Most of us have heard of The Princeton Review, and are familiar with its publication ranking the best colleges in the country. Almost any college-bound high school senior will have pored over the pages (or web pages) and noted how his or her preferred schools ranked in the various categories. Many are equally familiar with the other services The Princeton Review offers to students and parents navigating the college selection, preparation, and admissions processes.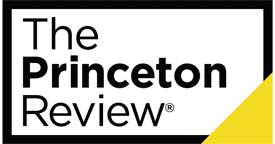 John Katzman founded The Princeton Review in 1981, shortly after graduating from Princeton University, where he studied electrical engineering and computer science. Katzman had tutored fellow students while at Princeton and realized he had an aptitude for it.
The Princeton Review, which is not affiliated with the university, was initially founded as an SAT prep service for high school students in New York City.
Today, The Princeton Review has offices across the US, in addition to 16 offices internationally. It employs more than 4,000 teachers, tutors, and advisers to help prepare students for their college careers. We recently spoke with Rob Franek, Editor-In-Chief of The Princeton Review, to get his take on what makes this company one of the most popular and successful in the educational services field.
"The Princeton Review helps students in several different areas, from academic tutoring to test prep, with more than 80 different courses available online," Franek said. "And then there's our admissions side of the business. We write about college admissions in its component parts, like how to research a school, how to pay for a school, and how to navigate the financial aid process with confidence."
It's that complete ecosystem of services focused specifically on preparing students for college that sets The Princeton Review apart from others in the space. And the numbers seem to corroborate this, with 96% of students reporting improved grades and 4 out of 5 students getting accepted to their top-choice school.
Much More Than Just a Ranking of the Best Colleges
Walk into any high school guidance counselor's office, and you're sure to see copies of The Princeton Review's annual publication of the best colleges in the country. Each edition has more than 60 rankings in areas that include academics and administration, demographics, quality of life, type of school, and many others.
However, if that's all you know of The Princeton Review, you're in for a surprise. Tutoring has been a core part of the company's offerings since its inception, along with test prep and a full range of college admissions guidance and resources.
Helping students prepare for the SAT was the primary focus in the early years, but today, the company offers test prep services and practice tests for all college entrance exams, as well as every major graduate program entrance exam.
"We have a full product team devoted to test prep," Franek said. "We also have content directors who focus on just one or two of those test types. These are literally the best people in the world specializing in each test type. And because they are such experts on these specific tests, they're able to produce content that teaches students how to master that test."
The Princeton Review's private tutoring services are focused on helping students master test preparation and elevate their understanding of the content.
This tutoring includes individualized instruction, as well as access to online tools, more than 140 video lessons, and practice exams with informative feedback reports.
Admissions counseling is the final pillar in The Princeton Review's set of offerings to college-bound students. The services include strategy sessions with admissions experts, advice on creating essays that stand out from the pack, and even help with completing targeted applications to students' dream schools.
"We have counselors specifically dedicated to college admissions," Franek said. "These individuals are intimately knowledgeable about every aspect of the college admissions process. At a time when there are nearly 500 students to every high school counselor, having that extra guidance and help from a dedicated admissions adviser is a huge benefit."
Improving Test Scores Can Make College More Affordable
Every high school student who dreams of going to a good college or university knows the importance of test scores in the acceptance process. Along with their high school GPAs, the scores they receive on their SAT and/or ACT exams will determine whether they get into their top schools. But what is equally important to note about good test scores is that they can actually have a financial impact, as well.
"The Princeton Review conducts a survey annually of nearly 2,000 college admission deans and directors," Franek said. "They note that the most important things in a college student's application are high school GPA and SAT/ACT scores, not only for admission, but also for access to merit-based scholarship dollars. Doing just a little better on the tests can make it more affordable to attend a college or university."
With the average cost of a four-year college or university in the US approaching $60,000, any help along the way would certainly be welcome. Parents who anticipate facing financial restrictions to many of the better schools would be wise to consider an investment in The Princeton Review's test prep as a way to actually lower the overall expense of college.
Better Grades and Higher Scores — Guaranteed
If the prospects of gaining admittance to an excellent school while saving money at the same time aren't enough to catch the attention of college-bound students and their parents, perhaps The Princeton Review's guarantee might.
With 37 years of test prep and tutoring experience, and assisting more than 1.6 million students annually, The Princeton Review is confident in the services it offers. So confident, in fact, that the company guarantees students will get higher test scores, or get their money back.
While a money-back guarantee may not be unusual in the business world, one that's based on the performance of the customer is. But the folks at The Princeton Review have the data and test scores from tens of thousands of successful students whose grades and scores improved thanks to the company's tutoring services. It's this empirical evidence that allows for such a confident promise.
Throughout its long history of helping students achieve their college dreams, The Princeton Review has earned a reputation as an innovative and dedicated educational services company. The more than 4,000 teachers, tutors, and advisers on its team are committed to giving students the best opportunity to demonstrate their academic prowess. After all, college is but the first step toward a rewarding and financially successful life.