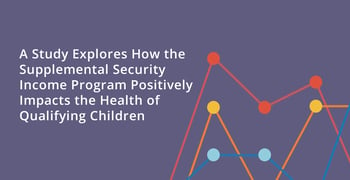 Experts share their tips and advice on BadCredit.org, with the goal of helping subprime consumers. Our articles follow strict
editorial guidelines
.
In a Nutshell: Although studies have long shown a positive correlation between family income and child health, fewer studies have explored in detail why this is true. A recent study does just that through the lens of the SSI program in New York. The working paper, titled "The Effects of Income on Children's Health: Evidence from Supplemental Security Income Eligibility under New York State Medicaid," can be found on the National Bureau of Economic Research website. The researchers use data to show how the SSI program benefits the health of children in their earliest life stages and well into childhood. This is just one of several studies from the NYU Robert F. Wagner Graduate School of Public Service aimed at studying the impacts of public policies.
Every parent wants the best for their children, especially when it comes to their health. Unfortunately, children from low-income households are more likely to deal with adverse health issues from an early age.
These health issues play out into adulthood as a toll on the health of the individuals and a toll on the healthcare system.
A recent study demonstrates the positive effects SSI has on children's health by looking at the Supplemental Security Income program in New York.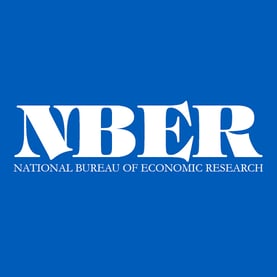 The results of the study can be viewed in a working paper from the National Bureau of Economic Research titled "The Effects of Income on Children's Health: Evidence from Supplemental Security Income Eligibility under New York State Medicaid."
The study was authored by Hansoo Ko, Postdoctoral Research Associate at NYU Robert F. Wagner Graduate School of Public Service; Renata E. Howland, Associate Research Scientist at NYU Robert F. Wagner Graduate School of Public Service; and Sherry A. Glied, Dean and Professor of Public Service at Dean of New York University's Robert F. Wagner Graduate School of Public Service.
We recently spoke with Ko about the team's study and how it contributes to the conversation on the relationship between income and health.
"There is a well-established association between income and child health," according to the study. "We examine the Supplemental Security Income (SSI) program, which provides cash assistance to low-income children with disabilities, to assess how this relationship arises."
Gathering Data From New York State Medicaid Claims
"We exploited the Social Security Administration's rule that preterm babies born below 1,200 grams are automatically eligible for Supplemental Security Income benefits," Ko told us. "To put it simply, our approach is comparing babies whose birth weights are just below the threshold (thus eligible for cash transfer) to peer babies whose birth weights are just above the threshold."
Using the New York State Medicaid data, the team followed the preterm babies to the age of 8 to explore the impact of SSI on health and healthcare spending measures.
"We restrict the sample to include low-income children born in the state of New York between 2006 and 2015 whose birth weights fall between 900 grams and 1,500 grams," according to the paper. "Our primary study sample is restricted to include only those continuously enrolled in Medicaid (without any lapse in coverage) from birth until age 8 (…).
The researchers further restricted their study sample to those born at 32 weeks of gestation and earlier to limit the possibility of bias owing to errors in the determination of birth weight eligibility at higher gestation ages.
The study's final sample included 1,348 low birth weight, preterm births from low-income households in the state of New York.
The working paper acknowledges that the study's results are limited by a relatively small sample size, which can potentially impact other health outcome measures. The study was also limited in its ability to estimate health impacts beyond the age of 8.
"Despite these limitations, our study, using a large cohort of low birthweight infants in New York State, is one of the first to estimate the causal impacts of SSI on child health," according to the paper.
SSI Benefits for Preterm Babies Led to Less Medical Problems in Early Life and Less Healthcare Spending
"In 2018, 16.2 percent of American children (approximately 12 million) lived in families with incomes below the federal poverty threshold (U.S. Census Bureau, 2019)," according to the study. "Cash transfers, as well as other in-kind transfers, provide benefits to help expand families' budgets and allow low-income parents to optimize investment in their children (Almond, Currie, 2011)."
Mounting research shows that investments like this during early childhood can have notable benefits, including reaching higher levels of education and higher earnings, according to the scholars.
"But the process through which income improves child health is not well understood," according to the working paper. "Cash benefits for low birthweight children could improve well-being by offsetting extra disability-related expenditures or by replacing earnings of parents who have to reduce their work hours to take care of a disabled child (Daly, Burkhauser, 2003)."
But Ko said SSI benefits do not last long for preterm babies because the Social Security Administration generally determines their continuing eligibility around the child's first birthday.
"Thus, we hypothesized that SSI cash benefits would positively affect children's health without long-lasting effects," Ko said. "In fact, though we found that the 1,200-gram threshold increased eligible children's SSI spells only until age 3, the cost-saving effects of SSI last at least until age 8."
The potential mechanism the team found is that SSI benefits reduced the probability that preterm babies suffer from chronic conditions in their early life, and reduced chronic conditions — such as malnutrition, infection, and developmental delay — in early life eventually lead to decreased healthcare spending in later life, Ko said.
"And this cost-saving effect was so big and paid off quickly in reduced Medicaid costs; based on our calculation, SSI's marginal benefits (cost-saving to Medicaid, $20,000 per child) outweigh marginal costs since birth to age 8 (cash transfer payments, $6,200 per child)," Ko explained.
Additionally, the results show that SSI benefits are related to significant improvements in neighborhood environment (census tract-level median household income), regardless of whether eligible children ever moved or not, suggesting that a significant portion of cash transfers to low-income families was spent on rent, the research said.
The NYU Wagner Graduate School of Public Service Studies the Effects of Other Social Policies
Ko said the team at NYU Wagner is generally working on studying the health impacts of social changes and policies, including exploring the topics of gentrification, housing subsidies, and universal pre-K programs by utilizing New York state administrative data.
The Wagner school is a member of Policies for Action, a signature research program of the Robert Wood Johnson Foundation, administered through the national coordinating center at the Urban Institute.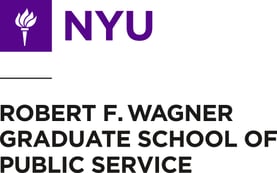 "In its first three years as a Policies for Action Research Hub, NYU's Wagner School conducted a series of path-breaking studies examining connections between policies outside the health care system (primarily in the housing, transportation, and education sectors) and health," according to the website. "The glue holding these studies together was the hub's unprecedented access to New York State (NYS) Medicaid data, containing records for over 6 million enrollees annually from 2006 to the present."
Through its analyses, the NYU researchers are able to educate local policymakers and help leaders better understand the questions surrounding the health of the people they serve.
Glied, Dean of the school and corresponding author of "The Effects of Income on Children's Health: Evidence from Supplemental Security Income Eligibility under New York State Medicaid," is also the principal investigator for the school's research on housing subsidies and family health.
This area of research, which also explores ties between economic status and health, examines how a family's health can change when it is invited to move into a subsidized home or receive a housing voucher to cover part of its rent, according to the website.
"Housing subsidies may improve health status in several ways," according to the school. "First, and most directly, families will immediately have more disposable income to pay for food, clothing, and other critical expenditures that may enhance their health."
Additionally, relief from rent burdens may reduce stress in parents and children. And, third, vouchers or subsidies may enable families to move to better homes and neighborhoods with more resources.
With NYU Wagner's studies that seek a better understanding of just how family income relates to the health of children, policymakers can have access to data that can truly make a positive difference in people's lives.