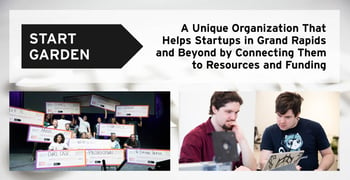 Experts share their tips and advice on BadCredit.org, with the goal of helping subprime consumers. Our articles follow strict
editorial guidelines
.
In a Nutshell: Starting a new business is challenging, which is why Start Garden is hard at work to assist nascent entrepreneurs in the Grand Rapids area. The company launched as a venture capital firm in 2012 but now functions as a nonprofit with a mission to build a diverse, healthy business ecosystem in the area. The annual Start Garden 100 competition is one of the organization's main initiatives where 100 ideas are funded with $1,000 each to get to the next phase. From there, a minimum of 10 projects are selected to each receive $20,000 in funding and access to Start Garden's business facility. Additionally, the 5×5 pitch competition sees five entrepreneurial projects funded with $5,000 each month in the area.
Starting a business from scratch isn't easy. Just ask — well — probably any business owner. And, of course, one of the biggest challenges faced by many companies just starting out is figuring out how to secure funding to set the business plan in motion.
Since 2012, entrepreneurs in the Grand Rapids area have been turning to Start Garden as a potential resource to help them turn ideas into action through a variety of approaches.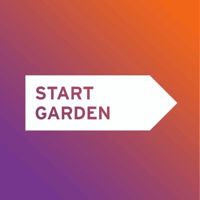 The company began life as a venture capital fund founded by Rich DeVos with a $15 million commitment from the DeVos family. Initially, the organization provided $5,000 to two projects per week. The projects that gained traction would then receive $20,000, and the most successful candidates could eventually receive up to $500,000 from Start Garden.
As the company and Grand Rapids evolved, so did Start Garden's approach to supporting entrepreneurs. In 2016, the company reorganized as a not-for-profit entity to take a more holistic approach to culture building.
"Without the obligation of being a venture capital fund, Start Garden could serve small businesses and community building efforts that directly affect entrepreneurship as a whole, not just a portfolio of startups," according to the company website.
Next, the organization established a new leadership structure with Jorge Gonzalez, Darel Ross II, Mike Morin, and Paul Moore all sharing leadership duties to ensure that all of Start Garden's work has equitable outcomes.
Start Garden has helped many businesses find their footing over the years in Grand Rapids and beyond.
"The Only Bean is a manufacturer of pasta products, and its core line of pasta is made using edamame as its only ingredient," Gonzalez told us. "They started out very small here in a couple of grocery stores in Grand Rapids. Now, they have a contract with Costco in Mexico and are doing so well they just entered the U.S. market in Texas."
If all goes well in its new U.S. test market, the company will go national, he said.
"This is a perfect example of someone who probably wouldn't have had access to the opportunities if it wasn't for Start Garden," Gonzalez said. "And now it's looking at actually seeking venture capital because of the growth stage they're in."
The Start Garden 100 Gives 100 Entrepreneurs a Chance to Test Their Ideas and Rewards 10 Big Winners
The Only Bean's early funding springboard was a result of being included in one of Start Garden's primary programs — the Start Garden 100.
"Basically, during the first part of the year we allow people to submit a very simple, 100-second video on our website, just telling us what they would do if they had access to money to work on their business ideas," Gonzalez said about the program.
Once the submission period ends, the Start Garden team reviews all the submissions and chooses its favorite 100 ideas and rewards each of those projects with $1,000.
"It's not a lot of money — just seed money — but we want to see how innovative and creative they're going to be," Gonzalez said. "We connect them with nonprofits that provide entrepreneurial support, and they start working on their idea."
After two months, the 100 winners come back for Demo Day at Start Garden during which they set up tables and showcase what they have been working on in the past two months and how they would proceed in the future.
The Demo Day judges then select a minimum of 10 projects that will receive $20,000 to keep incubating their projects.
"But it's not about the money," according to the company website. "It's about giving would-be entrepreneurs a chance to join a community of like-minded mentors, advisors, and friends that can build and grow with them for years to come."
The winners also receive wraparound services, Gonzalez said. This includes access to intellectual capital, social capital, and Start Garden's physical space — a 16,000 square-foot building with workspaces, conference rooms, a cafe, wifi, printers, and other resources.
5×5 Night Rewards a $5,000 Grant to One Winner on a Monthly Basis
The other main initiative that directly funds nascent business ideas is Start Garden's 5X5 Night.
"Originally launched in 2011, it's Michigan's most open pitch competition. The rules are as simple as counting to five," according to the company. "Five presenters have five minutes and five slides to pitch to five judges for a $5,000 grant. More valuable than the $5,000 is getting the idea out into the public for people to come around it and move it forward."
Gonzalez said 5X5 Night was originally focused on the high-tech, high-growth sectors, which meant the capital was limited to only a portion of entrepreneurs in the Grand Rapids area. The event was also hosted at the Start Garden headquarters.

"Many of the community members that were looking for access to capital hadn't even heard of 5X5," he said. "So, a couple of years ago, we kind of switched it and started partnering with nonprofits and going out into the neighborhoods for our 5X5 competition."
Start Garden was able to make its 5X5 more accessible to a much wider range of businesses by bringing the competition into minority and low-income communities.
"We typically do two per year totally in Spanish to make sure that we're all targeting the Spanish-speaking community that might not feel comfortable throwing a pitch in English about a new initiative," Gonzalez said. "It's a revamped initiative that is now for the entire community."
These efforts have shifted the kinds of businesses that are now winning the 5X5 pitch competitions, he added.
The refreshed initiative also helps winners get access to marketing, legal services, accounting, website development, and other technical assistance they may need.
Ecosystems and Start Garden's Four Entrepreneurial Infrastructure Considerations
Gonzalez said over the past two years, Start Garden has also been hard at work at a less visible but equally important initiative: to build an ecosystem in the Grand Rapids area where businesses, nonprofits, and other funding organizations can work together for the greater good of the community.
"We started convening with these other organizations on a monthly basis," he said. "At first it was very challenging because there was a lot of mistrust and an attitude of, 'No, we can't work together. No, I can't refer my clientele to you. I can do everything.'"
He said this attitude was more about organizations securing their clientele rather than effectively getting clientele the resources they need. Two years later and Start Garden's efforts are paying off in the form of a great, functioning ecosystem.
"If someone comes to me from the startup community and I'm not able to help them, I can refer them to another organization," Gonzales said. "And we know they're going to be taken care of because we are constantly discussing and giving each other updates about our programs, services, and upcoming events."
He said the organizations in the area have basically been able to align their ecosystems so they are not bouncing entrepreneurs back and forth without providing them the services they need.
Entrepreneurial infrastructure is also an important consideration for Start Garden.
"Infrastructure is not just physical workspace. It's a spectrum of physical, social, financial and intellectual assets that interconnect to make a culture of starting things," according to the company website.
Physical, social, financial, and intellectual factors are all part of the entrepreneurial infrastructure, according to the company.
Start Garden can be a valuable resource for entrepreneurs who want to land on the next Start Garden 100 list, are seeking their next $5,000 to turn their ideas into reality, or simply need to know which organizations can best meet their needs.