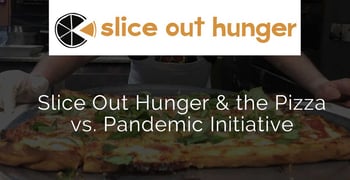 Experts share their tips and advice on BadCredit.org, with the goal of helping subprime consumers. Our articles follow strict
editorial guidelines
.
In a Nutshell: Pizza is almost universally loved, and Slice Out Hunger is supporting healthcare workers and local restaurants alike through its Pizza vs. Pandemic initiative. The program allows people to show support during these challenging times by donating money that goes toward purchasing pizzas from independent pizzerias and delivering them to overworked healthcare professionals. Slice Out Hunger also holds an annual charity pizza party in New York City and sponsors other pizza-related events across the country. Founder Scott Wiener admits to an obsession with pizza, owns Scott's Pizza Tours in New York and holds the world record for the largest pizza box collection.
Pizza is inarguably one of America's favorite comfort foods. What's not to love about the harmonious combination of bread, cheese, sauce, and toppings? And with more gluten-free and vegan options available than ever before, nearly anybody can enjoy the wonders of pizza.
And as the U.S. grapples with the ongoing COVID-19 pandemic, there's never been a better time to indulge in comfort food — particularly when it comes to lending a hand to the country's healthcare workers and small businesses.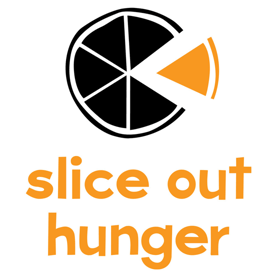 COVID-19 has killed more than 136,000 Americans, and the healthcare systems in certain states are overburdened with sick patients. Healthcare professionals are working overtime to tend to the sick, spending more time away from their families.
At the same time, many local restaurants have taken an economic hit because of safety concerns with dining out.
Over the last several months, the Pizza vs. Pandemic initiative has been giving people an easy way to show their support for both healthcare workers and local businesses. The program, sponsored by Slice Out Hunger, Slice, and Pizza to the Polls, facilitates the purchase and delivery of pizza to healthcare workers across the country.
We recently spoke with Slice Out Hunger Founder Scott Wiener about Pizza Vs. Pandemic, the Slice Out Hunger organization, and delicious, delicious pizza.
Pizza vs. Pandemic and How to Make a Contribution
Since March 21, the Pizza vs. Pandemic initiative has raised $620,000 from 6,400 donors and delivered more than 29,000 pizzas across the country.
Wiener explained how the idea came about and what regular people can do to make a difference.
"Slice Out Hunger has always operated whenever needed," Wiener said. "So this current situation with the coronavirus is no different. There's a big problem, and healthcare workers are being overworked. And we're being asked to stay home. So, how do you make yourself useful without leaving the house?"
The answer came in the collaboration between Slice Out Hunger and two other nonprofits, Slice and Pizza to the Polls.
"The solution was just to get requests from normal people, and they'll tell us what hospitals are nearby that need help," Wiener said. "And then we'll raise some money and send pizza deliveries."
Additionally, all the pizza comes from independent pizzerias, he said. Every time there is a Pizza vs. Pandemic request, Wiener said the team looks at a map to identify local pizzerias in the area to order from.
"The COVID-19 pandemic has hit our communities hard. Care workers are fighting on the front lines as small businesses struggle to stay open," according to the initiative webpage. "With a tax-deductible donation, you can support both."
Wiener said restaurants are hurting and Slice Out Hunger is able to help them simply by being customers — giving them money for food. And every dollar donated to the Pizza vs. Pandemic initiative is spent on pizza.
"It's the least everybody can do because we're all stuck and as much as we want to go hang out with our friends and be in different places, you gotta do what you gotta do, which is stay put," he said. "And when you go anywhere, wear a mask. Stay away from people."
To donate money to the Pizza vs. Pandemic initiative, simply visit the webpage and click the "Send Pizza Relief" button, and you will be taken to a simple, secure donation form.
Slice Out Hunger Addresses Hunger in the U.S. via Pizza-Related Events and Campaigns
Wiener launched Slice Out Hunger in 2009 as a way to combine his love for pizza and his desire to give back to the community, and help restaurants give back.
"I'm totally obsessed with pizza," Wiener said. "My obsession with pizza led to a lot of really good connections with pizzeria owners who I quickly realized wanted to do good things for their communities. So I just kind of give them an outlet, and we created what became an annual event."
That annual event is a huge pizza party that has grown substantially over the years. The first pizza party featured about 50 pizzas from six New York City pizzerias and raised about $500.
"Our last major event IN NYC raised $75,000 in just three hours, featuring 1,700 pizzas from over 60 of the best pizzerias in New York City," according to the organization. "The annual event has become an institution in New York City and continues to inspire cities around the country to host similar events."
Slice Out Hunger officially became a nonprofit organization in 2015.
As Wiener mentioned earlier, Slice Out Hunger also jumps into action during times of crisis.
"We launched Slice Out Special to raise money for No Kid Hungry, Toppings For Texas to fund the Houston food bank after Hurricane Harvey, and Pizza Across America to assist homeless shelters in the cold winter months," according to the website.
At this point, Slice Out Hunger has delivered pizza in all 50 states, Wiener said.
"We've really been doing nationwide work since around 2017," he said. "We're trying to work all around the country, and we have a membership base of 250 or so pizzerias. And that number will probably be expanding a lot because of the Pizza Vs. Pandemic program."
Demonstrating a Passion for Pie with Pizza Tours and a Guinness World Record
When Wiener says he's obsessed with pizza, he's not joking.
Slice Out Hunger is an all-volunteer nonprofit endeavor. So, what does Wiener do when he's not working with Slice Out Hunger?
"I started my own business about 12 years ago and it's called Scott's Pizza Tours," he said. "I take people on tours of famous pizzerias around New York City."
Wiener is clearly a leading pizza expert, so we couldn't help but ask for recommendations.
"For New York-style pizza, it's all about Scarr's and Joe's — those are the places. They're two really good spots, both in Manhattan," he said. "Those are my top two. Like, if you've never been to New York and always heard about the pizza, where do you go to really understand it? That's where you go."

But, it's not always about declaring who is best. Wiener's company takes customers to multiple pizzerias, where they sample the food, tour the kitchens, and discuss the ingredients used, and how they make their dough, among other pizza-related topics.
"At the end of the tour, you're unable to ask or answer that question of which is best," he said. "It no longer becomes what's the best — it just becomes 'Oh wow, I understand why each of these is special.'"
Of course, the pizza tours have been on pause since March, but Wiener plans to start them again once it is safe.
Wiener also holds the Guinness World Record for the largest pizza box collection.
"People send pizza boxes to me every day. I've got one that came in the mail yesterday. I haven't even opened it yet," he said. "I just get all kinds of crazy pizza boxes from people. And I run a business where we sell pizza-making equipment so I've got pizza ovens sitting around. It's just pizza all the time."
Finally, Wiener hosts virtual pizza-making classes each weekend. One day is dedicated to making the dough and the next is all about cooking the pizza. He said it's a great family activity for these long days when we're stuck at home.