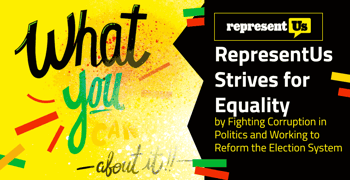 Experts share their tips and advice on BadCredit.org, with the goal of helping subprime consumers. Our articles follow strict
editorial guidelines
.
In a Nutshell: RepresentUs is a not-for-profit organization fighting to end corruption in the U.S. political system. The organization is working toward its lofty goal through a number of tactics, including grassroots activism and Anti-Corruption Acts on local, state, and federal levels. We spoke with Ellen Moorhouse, the Communications Manager for RepresentUs, about the organization's mission and specific areas of focus, such as campaign finance, ranked-choice voting, lobbying reform, and much more. She also discussed how interested citizens can get involved by joining a local chapter or starting one of their own.
No matter if they lean to the left, to the right, or sit right in the middle, most Americans would likely agree that the political system in our country is failing U.S. citizens in one way or another.
Josh Silver has felt that way for a long time. Silver spent years working to protect freedom of the press and promote other cornerstone issues of democracy before becoming disillusioned with the system.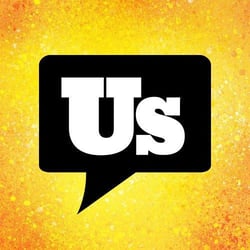 Despite leading a nonprofit specifically focused on the free press, donors were still trying to influence, censor, or alter messages because they were beholden to their own donors or supporters.
Silver wanted to find a better way to address issues crucial to the survival of democracy in the U.S. So, in 2012, he and Joshua Graham Lynn launched RepresentUs.
"Our favorite phrase is, 'Bringing together conservatives, progressives, and everyone in between,'" said Ellen Moorhouse, the Communications Manager for RepresentUs. Moorhouse filled us in not only on the origins of RepresentUs but also on how the not-for-profit is fighting for — and making — real change in the U.S. political system.
It hasn't hurt their cause that Silver and Lynn have managed to get some of the nation's top Hollywood stars as well as leading academics on board with the organization. RepresentUs's Board of Directors includes researchers and entrepreneurs, as well as actress Jennifer Lawrence, actor Ed Helms, and writer, director, and producer Adam McKay.
"We bring together conservatives, progressives, and everyone in between to pass powerful anti-corruption laws that stop political bribery, end secret money, and fix our broken elections," according to the organization's website.
Battling Corruption to Help Americans' Voices be Heard
Moorhouse said one of the key components to the mission of RepresentUs is to fight corruption in government.
"Our broken political system fosters polarization, gridlock, and a lack of choices. It renders government unable to solve the most pressing challenges," according to the organization's website, which is rife with data and information about corruption and how the average U.S. citizen's voice is likely not heard.
"Over 40% of U.S. voters are registered independents, but only two members of Congress are not affiliated with the two major parties," according to the RepresentUs website.
The website also states that because politicians are dependent on big-money donors, the needs of the poor are routinely overlooked: "The average U.S. Senator must raise over $14,000 a day, every day for 6 years to run for re-election."
Additionally, only .05% of Americans donate more than $10,000 during any election, which makes clear that candidates are getting the bulk of funds from major donors who they are then indebted to. And reliant upon for the next election.
Politicians frequently approve contracts and excessive budgets to please big-money donors, and with so many special interests crowding areas like education, the U.S. is paralyzed from competing with the rest of the world, according to the website.
RepresentUs posits that ending corruption in politics will lead to solutions to all the other major issues the U.S. is facing today and in the coming decades.
Moorhouse said the organization's philosophy is that this lofty goal can be achieved by, first, uniting citizens from all along the political spectrum to pursue reform. Second, she said history shows that enacting major reforms by starting at the state level has been very successful.
"We saw this with marriage equality, and even further back with interracial marriage," she said. "And on the more conservative side, we saw this with open carry laws. Going state by state reaches this rush of grassroots action that triggers federal reform."
Some of the major areas RepresentUs is focusing on currently include campaign finance reform, ethics, and lobbying reform.
"Politicians get extraordinary sums of money in the form of campaign donations from the special interests who lobby them," according to the RepresentUs website. "In return, politicians create laws favorable to these special interests — even when those laws hurt voters."
Reforming Elections by Promoting Ranked-Choice Voting, Automating Registration, and Addressing Gerrymandering
RepresentUs also focuses its efforts on issues of election reform.
Moorhouse said this includes fighting for gerrymandering reform, automatic voter registration, and ranked-choice voting (RCV), which allows voters to rank multiple candidates in order of preference. She said RCV will allow more independent and third-party candidates to become more competitive contenders.
"People are afraid of the spoiler effect. You don't like Hilary, you voted for Trump. You don't like Trump? You voted for Hilary," she said. "Well, maybe you really wanted Bernie. And there's also Rand Paul or Jill Stein. I'm not promoting any particular party, it's more about addressing this broken duopoly that's not serving anyone."
The organization also advocates to let all voters participate in open primaries.
"By controlling the primaries, the political establishment controls which candidates we can vote on," according to the website.
Additionally, addressing how elections are funded is paramount for change to come about.
Moorhouse said RepresentUs isn't proposing that there should be no money in politics but to change the way money is currently handled.
"The 2018 midterms were the most expensive on record at $5.19 billion," she said. "And it's just this sort of corrupt ring of influence, right? It's just the same people providing the same money to support the same issues. So, they're not actually listening to the will of the people anymore, and they're no longer represented."
Moorhouse said RepresentUs is working on multiple fronts to address issues of corruption and election reform.
"A major focus of that is partnering with not only our grassroots leaders — we have our own members and chapter leaders all across the country, in all 50 states — but also with the other collaborative organizations working on these issues," she said.
RepresentUs also promotes — and encourages citizens to co-sponsor — the American Anti-Corruption Act.
"The American Anti-Corruption Act sets a standard for local, state, and federal laws that fix our broken elections, stop political bribery, and end secret money," according to the RepresentUs website.
How to Get Involved with RepresentUs to Enact Change
Since its inception, RepresentUs has been integral in passing 109 Anti-Corruption Acts and Resolutions on the local and state level across the country, according to its website.
"In 2018, twenty-three transformative anti-corruption laws, from anti-gerrymandering and ranked-choice voting to sweeping ethics and transparency laws, were passed in cities and states — more than in any other year in our nation's history," according to the website.
The organization welcomes volunteers to help support its mission. Volunteer opportunities are varied and interested citizens can take the first step by joining or starting a local RepresentUs chapter. Existing chapters can be found on the organization's website.
"RepresentUs chapters are local groups of people (like you!) who power the anti-corruption movement. Chapters are strategic and focused on winning real change: RepresentUs volunteers have helped win more than 80 Anti-Corruption victories across America. Chapters start with 3-4 people and have grown to be as large as 30-40 and beyond," according to the website.
Moorhouse said the organization always welcomes new volunteers and can help them find a role according to what areas they are most interested in. More information can be found on the website or by visiting represent.us/chat, she said.
"Member-led RepresentUs chapters are leading the fight to protect our communities from the corruption that plagues Congress," according to the website.
"The No. 1 thing I'll leave you with is that we've got a plan," Moorhouse said. "History has proven that this plan works and we need you to join our plan. We need you to help us make this change."