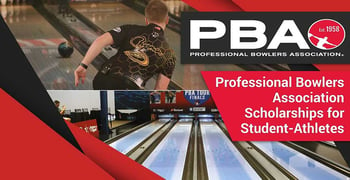 Experts share their tips and advice on BadCredit.org, with the goal of helping subprime consumers. Our articles follow strict
editorial guidelines
.
In a Nutshell: Bowling is going strong as a professional sport and the Professional Bowlers Association (PBA) is supporting its up-and-coming bowlers through scholarship opportunities. Its Billy Welu Scholarship recognizes academic excellence combined with a dedication to the sport. Wesley Low Jr. exemplifies both and was awarded the 2018 Billy Welu Scholarship. The PBA also partners with Bowl4Life on the Johnny Petraglia Bowl4Life Scholarship, which is awarded to two high school seniors each year.
Baseball may be America's pastime, but one could argue that bowling should be in the running as a contender. Nearly everyone has spent at least a couple of weekend nights throwing gutter bowls and landing the occasional thrilling strike.
Until recently, the Cost of Living index even factored into its rankings the cost of bowling on a Saturday night in most cities and towns in America.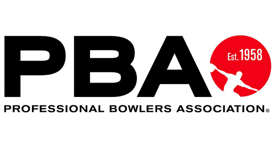 And the Professional Bowlers Association is going strong, with 4,300 members across the country. Like other professional sports organizations, the PBA also does its part to encourage and recognize community service and support the academic endeavors of its emerging players.
Each year, the PBA selects one collegiate bowler to receive the Billy Welu Scholarship and also works as a partner for the Johnny Petraglia Bowl4Life Scholarship.
Scholarships such as these are great examples of how people can find extra money in places they might not initially consider. And, of course, if you're a student struggling to make ends meet, every little bit helps.
We spoke with the PBA's Vice President of Marketing Janay Haggerty to learn more about the organization's efforts to support education through scholarships. We also chatted with Wesley Low, Jr., the latest Billy Welu Scholarship recipient.
The Billy Welu Scholarship Helps a Collegiate Bowler Balance Studies and Competition
Bowling in America steadily grew in popularity once the Knickerbocker Alleys became the country's first indoor bowling facility in New York City in 1840. The sport went through a number of phases, was outlawed at times, and evolved from nine-pin bowling to the 10-pin version we know today.
Around the turn of the 20th century, regulatory organizations began working to make the ragtag sport more consistent and ultimately enjoyable for everyone. With more regulated alleys and the shift to automatic pin setting machines in the 1930s, the sport became more popular than ever. Bowling was a billion-dollar industry by 1945, according to Price Economics.
The sport's Golden Age is often considered to be the 1960s and 1970s when salaries for professional bowlers exceeded those of professional baseball and football players.
A 1963 Sports Illustrated article reported that Harry Smith, the top bowler in 1963, made more money than MLB MVP Sandy Koufax and NFL MVP Y.A. Tittle combined, according to a Priceeconomics blog.
The first professional athlete in any sport to sign a million-dollar endorsement deal was pro bowler Don Carter.
This was also the era of Billy Welu.
"The late Welu was best known for his expert analysis alongside legendary ABC broadcaster and PBA Hall of Famer Chris Schenkel on the popular 'Pro Bowlers Tour' series," according to the PBA. "Welu was a two-champion PBA Tour champion and was a member of the PBA Hall of Fame's inaugural induction class in 1975."
The PBA established the Billy Welu Scholarship in his memory. It is awarded annually and recognizes exemplary qualities in college students — male or female — who participate in the sport of competitive bowling.
To be eligible for the $1,000 scholarship, candidates must be amateur bowlers who are in college and who maintain a minimum of a 2.5 out 4.0 GPA or equivalent.
Haggerty said many applicants have GPAs much higher than the 2.5 minimum. And the organization considers other factors as well, she said, including what the applicants contribute to their team and whether they are a captain or in an anchor position in the lineup.
"It's a big deal for these students to receive the Billy Welu scholarship," Haggerty said. "In almost every single essay we receive, the student mentions how this scholarship would allow them to focus more on bowling because it eases some of their financial burdens."
How the Award Impacted This Year's Winner, Wesley Low, Jr.
The PBA announced in July 2018 that Wichita State bowler Wesley Low, Jr. would be the recipient of the 2018 Billy Welu Scholarship.
A PBA press release stated that Low combined "scholastic excellence with outstanding achievements in bowling." Low is a five-time Junior Team USA member. As he was entering his senior year, the Palmdale, California, native had a 3.66 GPA and was on the dean's list for the past two years.
"I still remember getting the phone call regarding the Billy Welu Scholarship," Low said. "When a member of the PBA told me that I had won the award, my jaw dropped and I was stunned that I was picked among the candidates who had applied."
Low said he had even felt timid when he applied for the scholarship because he saw notable past winners on the list, including Jeri Edwards, Nick Hoagland, and Danielle McEwan.
"To be part of this prestigious list of names shows me that I have the potential of not only success but success in the sport that all of us love," he said. "I couldn't have been any happier and knew that I had made my family proud."
Low said after he graduates from Wichita State in May 2019, he plans to pursue a master's in business administration. He said he also hopes to join the PBA tour and have the opportunity to participate in tournaments overseas.
"I'm in love with the countries I have visited so far, so to be able to travel to a new country while bowling is very exciting," he said. "And it feels like it's a vacation rather than a job."
Low said his long-term goal is to apply the knowledge from his undergraduate and forthcoming graduate school education to the world of bowling. He said he has learned that management is about team morale and helping people come together to succeed in a common goal.
"I could see myself potentially working for a bowling ball company or our governing body," he said. "I think I could also be a great asset as a coach in a collegiate bowling program. I can't completely plan my future, so I'm hoping it all goes well in the end."
Low's strong academic background and bowling prowess portend a bright future for the scholarship recipient.
PBA Partners with Bowl4Life on the Johnny Petraglia Bowl4Life Scholarship
The PBA is also associated with the Bowl4Life Foundation. Haggerty said that, although Bowl4Life is a separate organization, the PBA supports Bowl4Life and its fundraising efforts, but it doesn't actually manage the nonprofits' scholarships.
"Bowl4Life has a really great scholarship program," she said. "They work with a lot of different educational organizations and we partner with them specifically on the Johnny Petraglia Bowl4Life Scholarship."
Like Welu, Johnny Petraglia is also a respected name in the bowling world. Petraglia has won 14 PBA Tour titles and eight PBA Senior tour titles throughout his career. He is also only 1 of 6 players ever to achieve the PBA Triple Crown by winning all three PBA major tournaments.
"The Bowl4Life mission is to promote the sport of bowling through quality coaching for all levels and to provide scholarship assistance to youth bowlers. Bowl4Life believes physical improvement for scoring, coupled with education with a strong focus on Integrity, Honesty, Professionalism, and Respect will create a healthy competitive environment, that will be fun for the entire family." — Bowl4Life
The Petraglia scholarship is awarded to two college-bound high school members of the United States Bowling Congress Youth Program. The winners are awarded $2,500 each.
"We're proud to offer the Billy Welu Scholarship and partner with Bowl4Life with the Johnny Petraglia Bowl4Life scholarship," Haggerty said. "We recognize that high school and collegiate bowling is an important part of our sport. And we hope these recipients can aspire to be pros, and, if we can help in any way, we're willing to do that."