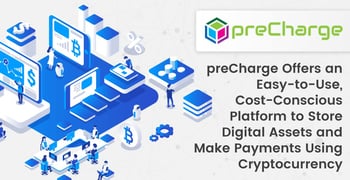 Experts share their tips and advice on BadCredit.org, with the goal of helping subprime consumers. Our articles follow strict
editorial guidelines
.
In a Nutshell: While cryptocurrencies are seeing widespread use among tech-savvy investors in the U.S., many consumers remain in the dark about digital currencies and how to use them, according to preCharge. The crypto platform seeks to change this through its convenient wallet, exchange, and crypto token offerings. Upon signing up for the service, preCharge users can send and receive cryptocurrencies for 30 days for free and maintain near-free trading thereafter. The company partners directly with several companies, including CBD and hemp product merchants, medical suppliers, and NASCAR, to allow its users to easily purchase products using its PCPi token. It also partners with a number of former and current NBA players, with its sights on numerous future celebrity endorsements, to help spread the word about preCharge and cryptocurrency to U.S. consumers.
Bitcoin, Ethereum, Litecoin — these are just a few of the popular cryptocurrencies that are increasingly becoming household names in the U.S.
But even as these cryptos grab headlines, there are still plenty of folks out there who haven't heard of them. Or, if they have heard the names, but they may not quite understand just what cryptocurrency is or how it works.
preCharge is looking to change that with an easy-to-use platform that makes buying, selling, and making purchases with cryptocurrency as simple as sending an email. No unwieldy wallet addresses to deal with or lengthy private keys to remember.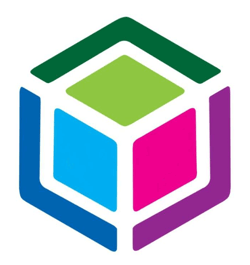 "Perhaps 8% of the population is even aware of digital currency in the U.S.," said preCharge CEO Ralph Dahm. "And a lot of people look at it with suspicion."
Dahm said the complexities and perceived volatility of cryptocurrencies have held them back from more widespread adoption. We spoke with Dahm about how the preCharge platform works and how the company is pushing for wider adoption of cryptos while making them easier to use.
While preCharge began life in the mid-2000s as a fraud protection company, a change in leadership and priorities saw the company launching full-force into the realm of digital currency in 2019.
"Once you see the value in our platforms, preCharge, Inc. will deliver the results you require in lightning fast time," according to the preCharge website. "Our unique business model makes transactions simple, safe, secure, and compliant with very low fees."
Send and Receive Crypto Free for 30 Days
The convenience with which users can send and receive tokens is among the features that make preCharge ready for the masses, Dahm said.
"To set up our wallet, you go to precharge.global and register your email address or multiple addresses," he said. "That becomes your wallet address — we encrypt it in the background. You also have your password, of course, and mandatory KYC checks by a third party."
This means that, rather than dealing with wallet addresses composed of a complex string of characters, preCharge users can send funds by using a password and their email address. Dahm said this makes the prospect of using cryptocurrency much more appealing to the average consumer.
And preCharge gives users free cryptocurrency transfers for the first 30 days after signing up.
"You can send preCharge tokens to another preCharge wallet-holder, whether it's across the street, in the same room, or across the country in one minute at no cost," Dahm said. "I just sent 5,000,000 preCharge PCPI tokens to a wallet holder yesterday across the country and literally took one minute at no cost."
preCharge users can currently transfer Bitcoin, Ethereum, Litecoin, Dogecoin, as well as preCharge's own digital assets, PCPi and PCPie.
"You can buy our tokens right now at a penny," Dahm said. "And we will be coming out with a debit card, probably iOS, Android, wireless, through your phone. Then eventually an actual physical card tied to your wallet so that you can spend your tokens like any other credit card."
After the initial 30 days, users still have access to near-free trading, according to the preCharge website.
preCharge Tokens Can Be Used to Purchase Products and Services Within the Company's Partner Network
"The preCharge team is working hard to provide its users with viable places to spend their tokens on tangible things like gift cards, CBD products, and NASCAR events," according to the company white paper. "The list of places that will accept preCharge tokens is growing quickly."
Dahm said establishing relationships with specific companies delivers more convenience to preCharge token holders.
"On our shop page, if you've got PCPi tokens, you can buy tickets to the racetrack, you can buy CBD oil products," Dahm said. "3D Medical accepts our tokens as partial payment. There's also a line of women's cosmetics coming and we'll be adding other services and products down the line to create greater utility."
Gift cards to major retailers, including Amazon and Apple are also available for purchase via the preCharge Global Marketplace, according to the company.
Through a partnership with Medical Mary, preCharge wallet holders can receive a 25% discount on the company's CBD and hemp products. They can also pay via a combination of dollars and PCPi tokens. Additionally, shipping is free to U.S. wallet holders.
Dahm said it is important for the U.S. to embrace digital currencies to the extent that other places, like Europe and Asia, have in recent years.
"They don't use paper currency anymore, it's all digital. And we're sitting here saying 'Oh, we're afraid of it,'" he said. "It's kind of artificially holding down the industry. But we're very excited about what's moving forward."
He said this will take some effort from the U.S. government to determine how they should regulate the new world of digital currency.
Leveraging Endorsements and Sponsorships to Drive Crypto and Blockchain Adoption
Dahm explained how preCharge is aiming to push more widespread adoption through numerous endorsements, sponsorships, and other tactics to get the preCharge brand in front of people.
"On our website now, we've got endorsements from NASCAR racing drivers and we sponsored a number of races last year and this year," he said. "We've got 12 to 15 former and current NBA basketball players endorsing our product. We signed an Instagram star this week."
Dahm said the company is also looking at deals with UFC fighters and the WWE.
"So, we'll get into all these other things — your musicians and other celebrities — to make people aware of us," he said.
The company sponsors NASCAR driver Tyler Tanner in the NASCAR Pro Series and NASCAR All-American Series, according to the company website.
"In order to provide additional utility to the preCharge tokens, we have partnered with NASCAR racing teams," according to the website. "Future promotions will enable pre-Charge wallet holders to purchase Evergreen Speedway admission tickets with our tokens, plus enter contests for Meet & Greet opportunities with top drivers sponsored by preCharge, Inc."
Another prominent partnership is with Legendary BallStars, an organization with a mission to continue the legacy of some of the greatest basketball players of all time.
"The Legendary BallStars proudly announce their continued partnership with preCharge and look to be on the forefront of a new era in cryptocurrency," said the organization's Managing Partner Joshua Williams in a press release. "We believe preCharge is the future of cryptocurrency, and we're excited to be involved."
preCharge also partners with the Anti-Human Trafficking Intelligence Initiative to help in the fight against funding of human trafficking by preventing the proceeds of trafficking through cryptocurrency, according to the same press release.
Whether you're a seasoned cryptocurrency investor or a newcomer to the field, preCharge strives to make the world of digital currency easy to use and accessible to anybody.