Experts share their tips and advice on BadCredit.org, with the goal of helping subprime consumers. Our articles follow strict
editorial guidelines
.
In a Nutshell:  The Pangea money transfer app offers a refreshing alternative to traditional wire services and retail agencies by allowing users to send funds overseas from their mobile devices. In addition to remittances, the app features a suite of financial services, including a built-in checking account with no monthly fee, a linked debit card, the ability to load cash directly into the app, and an international bill-pay option. The service gathers minimal user information and practices strict security measures to ensure data and funds are protected. At the heart of its features is Pangea's user-centric design philosophy, which seeks to understand customer needs so it can deliver more beneficial products and services.
According to the Pew Research Center, more than $148 billion worth of remittances were sent from the United States in 2017, making it the leading nation in the world for the origination of remittances. Of those funds, $30 billion went to Mexico, with the next largest amount, $16.14 billion, going to China. The World Bank reports that remittances like these made up 2.9% of Mexico's gross domestic product (GDP) in 2018, and in other nations, that percentage is even higher.
In Haiti, for example, remittances make up 32.5% of GDP, and in the Polynesian island kingdom of Tonga, remittances constitute 40.7% of GDP, the highest rate in the world. These nations, and others like them in Asia and Latin America, depend heavily on remittances from other countries.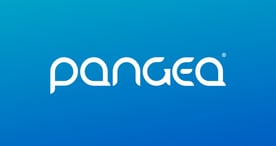 "It puts food on tables, roofs over people's heads, and it funds education. It basically helps change entire generations," said Shafiq Shariff, Head of Product at Pangea, an app that aims to make those money transfers easier and more affordable. "That was the real motivation to work with immigrant populations to find more efficient, simple, fast, fair ways to send money abroad."
Pangea was founded in 2012 and fostered by Impact Engine, a Chicago-based social incubator. It is an app-based money-transfer service with a built-in debit account that enables users to send between $20 and $2,999 at a time, with a $6,000 per month cap. Customers receive two free international money transfers or bill payments each month with they set up direct deposit. With transaction times as low as 30 seconds, Pangea is also an especially efficient solution for sending payments.
Pangea's name derives from the Greek words meaning "all the Earth." It also is the name of a supercontinent that formed 335 million years ago and split apart 175 million years ago to ultimately form the seven continents. Now, the Pangea app serves those continents by supporting the familial, social, and financial bonds that tie immigrants to their homes.
"Our mission is to give everyone the power to move money effortlessly, starting with those who need it the most," Shariff said. "And we want to enable financial services that let immigrants seamlessly manage their finances, internationally and at home."
A Practical Remittance Solution Inspired by a Need
When Pangea was founded in 2012, solutions like it didn't exist. "The primary method of sending money was Western Union and Moneygram," Shariff said. "You had almost exorbitant fees to make small transfers abroad."
Pangea's customers are typically moderate-income emigrants who send frequent, relatively small remittances overseas rather than occasional lump sums. As a result, they spent a significant portion of their money just on transfer fees. And the cost wasn't merely monetary.
"Customers also didn't like waiting in lines," Shariff said. "It was a lot of hassle to find a Western Union, get there between jobs, and then spend a lot of time filling out forms to make that happen. We have succeeded in making a very fast, easy-to-use mobile app."
According to Shariff, about $130 billion now leaves the U.S. in remittances each year, a large chunk of which goes to Mexico, and that was Pangea's starting point. Early Pangea employees lived in an area of Chicago that was also home to a substantial population of Mexican immigrants. Those employees spoke extensively with their neighbors to learn more about how they thought about remittances and what they were looking for in a money transfer service.
"Those conversations really gave us our spark and our ability to send money directly to Mexico," Shariff said. "Since then, we expanded to the rest of Latin America and now to Asia, the Philippines, Thailand, Indonesia, and India."
The App Provides Easy Access to Financial Services
"We're very aware of the challenges that our immigrant customers face in their everyday lives," Shariff said. "When it comes to financial services, large banks really don't see them as worthwhile or valuable customers. So the first problem we're really trying to solve is the problem of access."
The Pangea app  — available on iOS and Android — offers a simple, easy-to-use interface. Users can calculate the funds they want to send in USD or in the destination's native currency, and the funds can be drawn from the integrated Pangea account or from another U.S.-based account. Upon arrival, the money can either be deposited directly into the recipient's bank account, or the recipient can pick up cash at one of 20,000 locations in Latin America and Asia.
The integrated debit account is available to users who don't have a Social Security number, and it carries no monthly fees or minimum balance requirements, both of which ease the stress of uncertain cash flow. Every account holder also receives a debit card, which they can use anywhere Visa is accepted, including online. They also have the ability to load cash directly into their accounts at locations like Walmart, Walgreens, CVS, and Rite-Aid. They can also withdraw cash at a network of more than 19,000 free ATMs nationwide.
Pangea recently introduced a new international bill-pay feature available in Latin America and Asia. Instead of just sending money, users maintain control over how the funds are used. These payments can be conducted manually or configured to recur automatically, ensuring bills are paid on time for elderly parents and grandparents.
"We're really making it a one-stop shop for immigrants to manage their finances both domestically and abroad," Shariff said.
Cutting-Edge Data Security Fuels a Growing Customer Base
Pangea app registration is free and requires only a phone number, full name, and address. Pangea does not collect any unnecessary information, helping users mitigate the risk of identity theft and financial fraud. And the information the network does collect, much like the money it handles, is carefully guarded.
When using the app for transactions, the user is notified of potential risks as they move through the sending process. But Pangea maintains tight system security to mitigate those risks. It regularly runs internal security tests, receives third-party reports and findings, and meticulously maintains compliance with PCI standards — which govern the handling of sensitive financial information.
"First and foremost, we make sure that we are on the cutting edge of everything that happens from a security perspective," Shariff said. "We're 100% secure."
Shariff said that, in large part, Pangea's reach has grown through word of mouth. The app's users not only have a positive experience and gain access to valuable financial services, but also trust the service to protect them and their money. Subsequently, these users tell other members of their communities who stand to benefit from the same fast, safe service. And the cycle of organic growth continues apace.
"That's really been a core piece — earning the trust of our early customers and having them essentially help us grow," Shariff said.
Pangea: Tailored Services Meet Specific Community Needs
Each market in the world is defined by its people and culture. And Pangea carefully considers its approach when localizing for particular markets to ensure potential customers understand the service's value proposition.
"We're very sensitive to customer nuances, and our focus is on ensuring that customers particularly those who send money home on a regular basis are well served. As we improve the product for these habitual senders, we'll add more markets that have similar behaviors," Shariff said.
That approach is based firmly on understanding various cultural perspectives on remittances. In the United States, perception of receiving remittances is very different from that in Tonga. Pangea seeks to ensure its service fits specific perspectives and connects with potential users.
Pangea's roots are in interactions with customers, and that same product development philosophy persists today. The company gathers information through individual feedback, solicited interviews, and focus groups so it can better understand and meet customer needs and desires.
"We'll hypothesize a lot of things, but we won't build anything without a very clear perspective on how customers are thinking about it," Shariff said. "We then address the right solutions with our technical know-how, our business know-how, and our ability to build simple, yet effective, user interfaces."