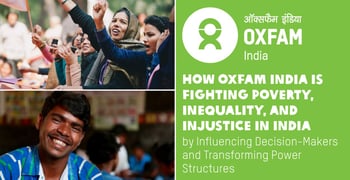 Experts share their tips and advice on BadCredit.org, with the goal of helping subprime consumers. Our articles follow strict
editorial guidelines
.
In a Nutshell: For many years, India and other countries have faced income inequality issues. Millions live in poverty without access to basic necessities or meaningful healthcare while the upper class live with all the modern amenities of a developed nation. Oxfam India is a nonprofit striving to change this dynamic by partnering with numerous organizations to address poverty and inequality at its source. The nonprofit has been in India since 1951 but officially became a non-government organization in 2008, which allowed it to bolster its mission and address issues in some of the country's poorest states. Oxfam India specifically focuses on empowering women in India to fight social and economic discrimination.
India is a country defined by disparities in many ways.
The ancient country's man-made contributions, such as the Taj Mahal, stunning Hindu temples, and some of the world's greatest works of art, are just as notable as its natural wonders such as the Ganges River and the Himalayas.
Just as nature and artifice reside side by side in India, the modern world coexists with the country's rich, historic traditions in many ways — forces that can often oppose one another, yet define what India is today.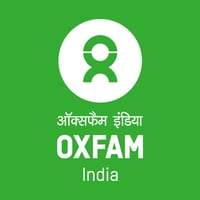 And these disparities carry through to the population of India, as well. The most affluent in society have access to luxurious homes and every modern amenity imaginable while millions of Indians live in some of the most dire conditions imaginable.
"Inequality is not just about disparities in wealth distribution," according to the Indian Express. "A large number of Indians not only have very low income, but their opportunities for healthcare, education and social security are dreadfully inadequate."
Thanks to a number of progressive policies and infrastructural improvements in recent years, poverty in India has decreased by an impressive rate — between 2005 and 2017 the number of people living in multidimensional poverty fell from 640 million to about 365 million. But there is still a long way to go — 365 million is no small number.
"Today, the odds are clearly stacked, in a wide range of ways, along gender, linguistic, class, and sexual orientation lines," according to the Indian Express article.
In addition to government policies, nonprofits and many other organizations have been working hard to bring about a better quality of life for millions of Indians.
Oxfam India is one of those organizations and it has been striving to eliminate inequality in India for decades and has brought about some impressive results along the way.
We recently spoke with Ranu Bhogal, Director of Policy, Research and Campaigns at Oxfam India to learn more about the history of the nonprofit and the work it is doing on the ground in the world's second-most populous country.
Assisting People in Need for Nearly 70 Years
"Oxfam has been in India since 1951. We first came to India to provide relief and aid during the Bihar famine," Bhogal said. "In 2008, Oxfam India became an independent affiliate and an Indian NGO. This was an opportunity for us to take stock and work in those parts of the country where it was really needed."
Through its 2008 reclassification, Oxfam India was able to begin working in some of the poorest states in the country — Uttar Pradesh, Uttarakhand, Jharkhand, Bihar, Chhattisgarh, Assam, and Odisha.
"In the last 10 years since Oxfam India became an Indian affiliate, we have campaigned, advocated and supported communities on the ground to ensure free quality healthcare and education for all," Bhogal said.
He said that, along with a number of its partner organizations, the nonprofit has worked with marginalized communities — Dalits, Muslims, and Adviasi — with a special focus on women and girls. Oxfam India has worked toward empowering them to fight social and economic discrimination in India's six poorest states, Bhogal said.
"Historically, Oxfam has always responded in case of natural disasters and even war (1971 India Pakistan war and the Kargil war), and provided affected communities life-saving support and supplies," she said. "We also help vulnerable communities prepare for future crises."
In the last 10 years, Oxfam India has responded to disasters in Assam, Bihar, Uttar Pradesh, Kerala, Kashmir, Manipur, Gujarat, Tamil Nadu, West Bengal, and Odisha. It has also provided aid to Internally Displaced Persons (IDPs) during Muzaffarnagar riots and Kokrajhar violence.
"We mobilize young boys and girls to challenge regressive gender stereotypes and end violence against women. Large corporations and private sector also have a role to play in the fight against inequality," Bhogal said. "We hold them accountable to ensure that they do their business responsibly."
Oxfam India also supports grassroots movements and activists along with communities so that they are able to realize their rights, influence the decision-making process and power structures.
Partnering with Key Stakeholders to Address Poverty and Inequality at the Source
Bhogal explained that Oxfam India campaigns and works with partner organizations on the ground to address the root causes of poverty and inequality.
"Poverty is a manifestation of inequality and discrimination; of people being deprived of opportunities, choices, resources, knowledge and safety on the basis of their caste, class, religion and gender," she said.
Each year, the organization studies different aspects of the Indian economic system which contributes to the widening social and economic gaps between the rich and poor.
"Apart from providing evidence of the growing inequalities to the decision-makers, we also ensure communities have access to government schemes so as to strengthen the livelihood opportunities of people from the poorest communities — Dalits, Adivasis, farmers, and fisher folks," Bhogal said.
The organization has trained, facilitated, and assisted these communities to earn a decent living and educate them about their rights, she said.

"Our support has helped to form a farmer producer company that has 150 producer groups of over 3,000 women farmers in Bihar," Bhogal said. "And in the coastal state of Odisha, Oxfam India's Samudram project gave fisherwomen control over the resources and was a striking example of the power of cooperatives."
He added that the project also helped to rejuvenate the marine ecology through its artificial reef program.
"Another important aspect of our work is to advocate and campaign for greater and equal access to quality healthcare and education. In India, children, particularly girls, drop out of school for a variety of reasons — from poor school infrastructure (lack of toilets or classrooms), unavailability of teachers, distance of the school to deep-set patriarchal norms," Bhogal said.
Oxfam India works to get children from the most marginalized backgrounds back to school. In 2018, the nonprofit, along with its partners, was successful in enrolling 3,000 children to schools. The learning levels of 4,057 children improved with innovative teaching and learning materials. And 524 teachers were supported and trained on various teaching methodologies, Bhogal said.
"We have been successful in advocating for the implementation of free medicine schemes (expenditure on medicines is one of the biggest sources of out-of-pocket expenditure on health and it adds to the catastrophic health expenditures a family bears) and to ensure access to medicine on a sustainable basis through public health facilities in our focus states," she said.
The nonprofit is also collaborating with the State Rural Health Mission (SRHM) of Jharkhand for the electrification of all Health and Wellness Centers under the Indian Government's health initiative of Ayushman Bharat, Bhogal added.
"We also extensively worked for the implementation of Forest Rights Act 2006," she said. "The act protects the marginalized socio-economic class of citizens — the Adivasis and the other traditional forest dwellers — and balances the right to environment with their right to life and livelihood."
Measuring Results to Deliver the Most Impact
Conducting research and implementing ideas is one thing, but learning how impactful specific initiatives and programs have been is extremely important as well, Bhogal explained.
"Oxfam India conducts Monitoring, Evaluation and Learning (MEL) of its projects and campaigns to gather evidence to measure the degree to which the interventions bring about sustainable changes in the lives of women and men."
He said all evaluations are built around theories of change of its programs and adhere to Development Assistance Committee (DAC) principles, which means they should include issues of gender, marginalized communities, and active citizenship.
"As a policy, all programs go through independent evaluation, and if required, mid-term evaluations," she said. "Further, Oxfam India also undertakes strategic or thematic evaluations cutting across programmes."
The organizations also encourages the use of both quantitative and qualitative methods, depending on the nature of data required, she said.
"We ensure that all evaluations are available to stakeholders and constituents in ways that allow them to fully understand the strengths, weaknesses and progress of Oxfam India's work," Bhogal said.
Oxfam India's third edition of the Indian Inequality Report is slated for release in early 2020, and the organization is currently developing its strategy for the next five years, Bhogal said.
The nonprofit also makes available an array of information and resources on its website, including its Knowledge Hub page. This is where people can find not only Oxfam India's annual reports but also its policy briefs, latest news, working papers, strategy information, and more.
As a country characterized by its discrepancies — whether it be the differences between the majestic peaks of the Himalayas or the flat, vast Thar Desert, or the huge gap between the country's most wealthy and the millions who still live in poverty.
But thanks to organizations like Oxfam India, the country's poverty issues are being addressed at the source. And although progress may seem slow at times, progress is happening and millions of Indians have already seen big improvements in their lives.