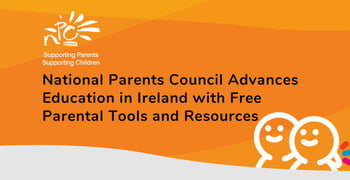 Experts share their tips and advice on BadCredit.org, with the goal of helping subprime consumers. Our articles follow strict
editorial guidelines
.
In a Nutshell: Parental support can have a critical impact on a child's education. That's why the National Parents Council in Ireland facilitates involvement in children's education by offering training sessions and a helpline to engage parents with teachers in day-to-day activities. NPC also acts as the voice of parents in public conversations involving education, and it strives to ensure that opinions and concerns are heard and considered. As homeschooling has become more prevalent in Ireland, NPC is dedicated to supporting teachers and parents to ensure they work together to benefit students.
Ireland's National Parents Council, which was established in 1985, exists to ensure that all parents are supported and empowered to become effective partners in the academic engagement of their children while they are still in early and primary education.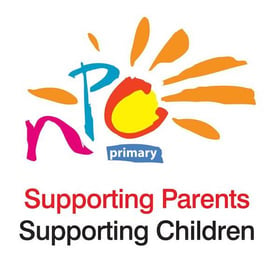 "We're an organization that supports parents to support their children," said Áine Lynch, CEO of NPC. "We feel the parents are absolutely critical, and parental involvement is essential to children reaching their full potential. Parents work in the best interests of children and that is why NPC always remains focused on children's needs."
NPC encourages schools and the educational community to welcome parental involvement and to work with each other as partners in facilitating learning. Teachers and other educational professionals receive valuable feedback and support from parents, while parents can participate in decision-making that affects their children and families.
Helpline and Outreach Engage Parents and Schools
One of NPC's primary functions is to provide parents and the educational community with services that support parents to support children in all aspects of their education. The organization furnishes three services: a helpline, training programs, and participation in Partnership Schools.
NPC's helpline addresses parental concerns surrounding their child's education. It covers topics from academic struggles like poor grades to social issues, including bullying. It also helps address issues regarding school supervision as well as policies and transportation to and from school. Lynch said, "It's generally to support working with parents more effectively."
The helpline is available to teachers as well. Educators can receive support to help them work more effectively with parents.
NPC provides informational training programs that address important childhood and educational topics, including transitioning from primary to post-primary school, children's mental health and well-being, and general involvement in schooling.
"That can be around parent structuring in schools, supporting a parent's association to better work within a school, and it can also be around individual parenting issues that are linked with success in school," Lynch said.
NPC also offers some free training sessions online that cover more home-oriented topics like learning at home, internet safety, and encouraging children to build healthy friendships.
Partnership Schools Ireland is a joint venture between NPC, Irish Primary Principals' Network, and the Department of Education and Skills. The goal is to help students achieve a better education through coordination and cooperation within school communities. Together, communities examine a school's current work and find ways to improve and add value through goals and yearly action plans.
"That's another type of service provision, but it's with the whole school community, not just parents," Lynch said.
Empowering Members to Shape Educational Policy
One of NPC's primary roles is to act as the voice of concerned parents in conversations with other education stakeholders. NPC consults with parents and then presents their views in external groups, institutions, and mediums.
"One of the cornerstones of developing policy in Ireland in education areas is stakeholder consultation," Lynch said. "We have the teachers unions and we have the management bodies that manage our schools, and then our role is to bring the parent voice to that discussion as well as make sure we represent the views of parents. And more recently, we've been trying to represent the views of children at primary school in those discussions as well."
NPC contacts parents and sets up town hall-style meetings when educational issues — including curriculum, school policy law, or admission policies — arise. The organization also learns where parents stand on particular issues and publicizes their views to the government and public at large.
In 2020, the Department of Education and Skills came to NPC seeking information about how parents were managing home-schooling during the COVID-19 pandemic. NPC issued a survey to contacts in its database, and within days, received 10,000 responses.
"It was a really kind of practical one around how parents are managing," Lynch said. "We're trying to capture the learning from them because obviously there's a huge challenge for parents, children, and schools. But I think there's also great opportunity we need to capture as well."
As of May 2020, NPC's database contains more than 15,000 individuals. So when a survey is issued or a meeting is held, plenty of opinions are represented. NPC strives to balance the plurality of voices and ensure all are voiced in public conversation.
"When we deliver survey results, we're often balancing those results," Lynch said. "Generally speaking, you have quite a clear message within survey results. But you also need to make sure you're not diminishing the smaller number of parents who might be saying something else because their voice is still relevant."
NPC: Seizing Opportunity Amid Uncertainty and Change
As of May 2020, education in Ireland has been home-based due to the COVID-19 pandemic. Although that created some friction for parents and students, it also presented a fresh opportunity for parents to engage in their children's education.
"Particularly in Ireland, we've grappled with remote learning, internet-based learning, and using technology to learn," Lynch said. "Even in the classroom, we've been grappling with it for many years, and it seems to be a very slow conversation and intermittent implementation. For a lot of people, learning using technology has meant having an e-book rather than a hardcopy book."
But COVID-19 presented a greater risk than the potential pitfalls of online learning. When public health concerns mandated safety measures in Ireland, Ireland's distance learning experiments were fast-tracked — and with surprising results.
"We don't have the luxury now of thinking, 'What's the risk of doing this through internet or remote or using technology?' We've got no other choice," Lynch said. "That has allowed us to be braver in the things we do and actually realize that some of those risks we worried about aren't the things that matter when you're using this technology."
And students and teachers are not the only ones exploring the potential of virtual education. In-person training sessions are also on hold, so NPC has transitioned to hosting training sessions on Zoom instead of in schools. But although these models of distance engagement are working, they still present challenges, including reaching families without access to the internet or digital devices.
And, of course, the specter of an even larger challenge looms: the needs and concerns surrounding safely reopening schools. As with all things related to education, NPC is an active participant in that conversation, too.
"What we're bringing back to the discussion now is that there are other risks there as well," Lynch said. "With children staying out of school, we may well be protecting them against virus transmission, but they're experiencing other risks, and we need to have some balance in that conversation. I think our connection with parents can bring that forward into examining some of those other risks that parents are struggling with."