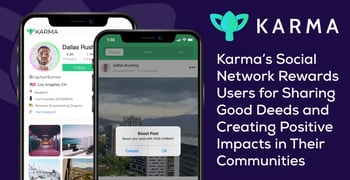 Experts share their tips and advice on BadCredit.org, with the goal of helping subprime consumers. Our articles follow strict
editorial guidelines
.
In a Nutshell: Karma is a blockchain-based social media platform built to encourage users to help others. The platform promotes social change and rewards those who contribute to their communities through their social channels. Users post content based on the theme of social good, and they earn Karma tokens based on engagement. They can exchange those Karma tokens for crypto- and fiat currency, stake them to increase value, or give tokens directly to other users and charities. By showcasing and incentivizing selfless acts rather than selfies, Karma helps people improve their own financial situations while doing the same for others around the world.
Venezuela is a nation in crisis. Government overspending, declining oil prices, and massive inflation have contributed to the troubles of the once wealthy nation.
And recent sanctions on oil have plunged Venezuela into one of the world's greatest economic collapses — excluding those caused by armed conflict — in almost half a century.
In that seemingly dire situation, you might expect the country's people to start focusing on protecting and providing for themselves and their families at the expense of others. But instead, a segment of the population is doing the opposite. It is showing altruism in a time of hardship and uncertainty — by using a social media app.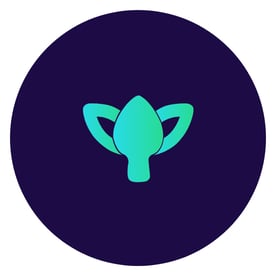 "People who are probably in the worst position of their lives are going out and helping others first — to help themselves. It's pretty interesting to see," said Matthew Spataro, Co-Founder of Karma, a social media network built on the idea of advancing that social good.
Karma helps those Venezuelans help each other, and themselves, by allowing them to leverage everyday digital interactions to earn tokens for spreading awareness of their situation.
Users create accounts and post content geared to the theme of social good. Based on the engagement of their posts, platform users are rewarded with Karma tokens that can be used within the app or exchanged for other crypto or fiat currencies.
"The idea is to make the world a better place. That's the whole reason we started it," Spataro said. "The app is for people who want to be involved in a more positive, world-changing experience while also having more transparency and earning their fair share of the value they provide to the platform."
Social Media and Social Good Linked by the Blockchain
As with many great ideas, Karma traces its roots to a living room couch.
"Co-Founder Dallas Rushing and I were sitting out in the living room one day talking about all different apps benefiting from blockchain, decentralized governance, and token economies," Spataro said. "We saw that people would contribute value to a platform instead of having that value be rewarded by one specific company. So we started brainstorming ideas about what we could create to make a positive impact in the world and drive meaningful value."
Several years before that conversation, Spataro had an idea for an app that combined elements from both social media and crowdfunding platforms. The concept hit a wall when it came to incentivizing microactions. At the time, payment network fees made the reward structure untenable, but the rise of blockchain created a way around that obstacle.
The first iteration of Karma, available on iOS and Android, was aimed at people who were already familiar with — and invested in — cryptocurrency. But the development team has worked to make the platform more accessible to the general public. The goal is to increase its mainstream appeal.
Karma's success largely depends on bridging the gap between the social media-savvy users and the world of cryptocurrency. That's a significant challenge for the platform, but one that Spataro said he believes Karma will rise to.
And it will accomplish that by connecting and rewarding users and communities who are working to make a positive impact in society — and their own finances — one post at a time.
A Decentralized Network Empowers the Community to Define Content Value
One of Karma's biggest draws is its promise of a more transparent social experience. As a decentralized network, users — rather than a centralized authority — control it. Its other significant draw is that users can participate in a positive online community and create tangible, positive change in the world. And those participants can also have the value of that online experience returned to them.
"The underlying theme is that good can be manifested in different ways — through art, culture, anything," Spataro said. "We have a pretty big community in Nigeria, and they've done things including helping buy school supplies for kids through Karma. They use Karma as an engine to run that program."
That value comes in the form of Karma tokens. Users earn small amounts of Karma tokens by engaging with other users and upvoting or downvoting the content they post. The more upvotes content receives from the community, the more tokens the user earns. That is a stark departure from the dynamics of other social media platforms.
"Karma is for anybody who is tired of the vanity that's common on most social media platforms and who wants more," Spataro said. "It's getting kind of exhausting seeing organizations that control everything and take your attention by not adding value or just manipulating people and trying to get them addicted to apps."
Engagement is the foundation of any social media platform's success. But on Karma, that engagement stems from offline actions that create positive outcomes rather than just shares and likes.
Tokens Sustain an Economy of Positive Actions
Karma Tokens can be claimed each day, and users can exchange them for other cryptocurrencies or fiat. But the platform also offers incentives for users who hang onto their tokens — stored value within Karma's internal economy.
One option is to stake tokens, just like other cryptos, and earn interest on them. On Karma, this is called Powering Up. Tokens must be staked for a minimum of three days, during which time the user earns a percentage of the daily rewards.
Another option is direct transmission of tokens within the network. Users can send Karma tokens to other users as a way of rewarding or recognizing them beyond simply upvoting a post. Additionally, users can donate the tokens directly to charities and disaster relief funds.
Finally, users can leverage Karma tokens to promote their own content. That is a good way to raise their virtual profile, gain exposure among a broader range of Karma users, and potentially garner more followers, upvotes, and tokens.
Karma users can currently view three different feeds within the app: Friends, New, and Popular. The Friends feed is populated with content created by people the user is directly connected to, while New section features recent posts. In the Popular feed, users can view posts that currently have the most upvotes as well as posts whose creators have spent Karma tokens to promote.
A portion of the tokens used for promoting content is burned — or removed — from the total supply. This policy will help the token preserve its value over the long term.
"There are, currently, plenty of options, and we also want to reach out to brands and businesses," Spataro said. "We are trying to make a difference in the world and strike more deals with partners to apply more real-world use cases."
Expanding the Karma Community Through Innovation
In Venezuela, people have turned to Karma to make a living and meet basic needs in a tumultuous financial environment. But they're also doing good for others while helping themselves and their communities.
The same is true in Nigeria. In addition to the group using the platform to fund school supplies for children, another member has used it to create a meal ticket program that provides food for the homeless. And the company gives back to those in need through a program in Medellin, Colombia, through the Karma Foundation.
"We bought gifts for children there and organized a Christmas event for them along with a lunch and an afternoon of dancing in an impoverished neighborhood in Medellin," Spataro said. "Most of the kids are orphans because their parents died in the war between the paramilitary and the guerrillas."
To ensure these and other philanthropic efforts flourish, Karma is planning several improvements and innovations. A new web app will grant wider access to the platform. Content categories will allow users to customize their experience by filtering the content that the platform delivers to their feeds. And a new onboarding process will make it easier for users to sign up, get involved, and start earning.
Currently, ambassadors help increase Karma's visibility through word of mouth, posting on other networks, and by hosting local events. But the platform's promotional tactics are also evolving.
"Up until now, that's been the basis of our community growth. Moving forward, we have a bunch of ideas we're working on," Spataro said. "Some of those involve paid ads, influencers, and organic referrals."
These new avenues will enable Karma to reach additional users who can start enacting more simple acts of philanthropy and social good.