Experts share their tips and advice on BadCredit.org, with the goal of helping subprime consumers. Our articles follow strict
editorial guidelines
.
In a Nutshell: Cryptocurrency is a desirable investment vehicle, but trading between crypto and traditional assets can be a cumbersome and costly task. The EMX platform removes that hassle by allowing traders to trade seamlessly between cryptos, derivatives, and other traditional investments. Automated Know Your Customer (KYC) protocols and its partnership with custody provider Bitgo offer even more security for users and their assets. The EMX Token also allows traders to enjoy the platform's full feature set while unlocking additional benefits and perks. And EMX is working toward entering the U.S. market as it continues to improve its platform.
Traders typically have less access to tech infrastructure than their institutional counterparts, which makes it difficult to compete with such financial heavyweights.
That's why the relatively recent rise of accessible cryptocurrency has made it a viable alternative investment vehicle. But for investors who want to diversify their portfolios, trading between crypto and traditional derivatives can be a time-consuming and expensive process filled with currency conversions and brokerage fees.
That dynamic limits investment diversity and may put portfolios at risk.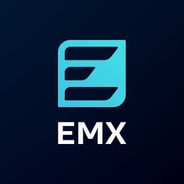 EMX is a platform that provides traders with the same level of inclusivity and trading capabilities that large institutional investors enjoy. Users can easily open an account, verify their identity, deposit their crypto, and start trading. Although it's not available in the U.S., users in other parts of the world can efficiently access crypto and traditional derivatives trading — including gold and oil — all in one platform.
"I previously worked in New York at a bank and then a hedge fund before getting into cryptocurrency exchanges," said Jim Bai, Co-Founder of EMX. "At the time, there weren't a lot of options for traders who wanted a real professional platform to trade derivatives, and none that offered trading of both crypto and traditional contracts all in one platform."
So Bai and his co-founders developed EMX as an accessible alternative.
"We wanted to build an institutional-grade exchange that offered traders access to global markets," he said.
Automated Identity Verification Ensures Fast, Safe Access to Trading Opportunities
New EMX traders must pass the platform's Know Your Customer (KYC) check. This identity verification process helps safeguard that users aren't manipulating the platform or currency for any nefarious purposes and keeps it safe and prosperous for traders.
Completing EMX's KYC process requires a user's name, email address, and photo identification, such as a government-issued ID card, driver's license, or passport. Prospective users submit that information along with a photo of themselves holding their identification document. The platform's verification system is automated and takes about 30 seconds to complete.
That means users can typically get started depositing crypto and jumping right into trading within minutes.
"We wanted something streamlined, straightforward, and quick. We also wanted to eliminate a lot of the barriers to entry," Bai said.
EMX allows traders to purchase fractional shares of financial assets, so users won't need large sums of money to get themselves started. Rather than the thousands of dollars usually traded on these markets, users can trade on a scale of tens or hundreds, making it more suitable to individual investors.
Additionally, users can leverage their crypto up to 100 times its value. For example, $10 worth of Bitcoin can be leveraged at a value of $1,000.
"That's how we can democratize the access to different markets," Bai said.
For users who aren't ready to jump in, or who want to see how the platform works before committing any funds, EMX offers the Testnet simulated market. This environment allows users to practice and hone their trading savvy while experiencing full features of EMX without any risk or cost.
Customization and Security Provide Users with Convenience and Peace of Mind
EMX offers a versatile user experience through its customizable interface. Traders can alter the layout and positions of widgets, entries, and charts, allowing them to personalize their dashboard for optimum performance.
"It's pretty fluid, and it's very quick and intuitive," Bai said.
Alongside performance, security is a significant concern in electronic trading. That's why EMX employs Bitgo, a third-party custody provider, to hold all of the platform's crypto and keep users and assets safe.
"Bitgo is one of the largest custody providers out there," Bai said. "They provide custody for many different exchanges and institutions, so we trust them."
Those features provide traders with the same convenience and security that larger institutions enjoy — but at a fraction of the cost and effort. Without EMX, users would need to set up multiple accounts with different brokerage firms and pay the fees for each. And moving back and forth between crypto and derivatives requires conversion to and from fiat, which would incur additional costs.
"If you're a small trader in Vietnam, Brazil, or other non-Western countries, access to these markets is very expensive," Bai said. "Many have monthly costs, and it takes days or weeks to open an account. Traders also have account minimums that are pretty high, and they're trading contracts that are quite large, so it makes it very prohibitive for a small trader."
In contrast, Bai said that EMX offers some of the lowest fees for crypto trading in the industry — and currently charges no fees on the traditional side.
Versatile Tokens Offer Traders Discounts and Rewards
The proprietary EMX Token powers the EMX platform. Unlike other crypto coins that are platform-independent, EMX tokens exist in a single platform. The EMX Token serves as a utility token that users can purchase to help fund the platform's activity and service. In return, token-holders gain access to more robust platform features and enjoy additional perks.
EMX Tokens allow users to buy and exchange cryptos and derivatives on the platform without exchanges or brokers — a pretty substantial perk by itself. But the tokens also provide holders with additional financial benefits.
For example, EMX Tokens can be used as collateral for trading other cryptocurrencies and commodities. And holding EMX Tokens in a digital wallet entitles a user to fee discounts — ranging from 5% up to 50%. Token-holders also gain access to premium platform features, unlock higher leverage rates, vote on new features, and contribute to the EMX road map.
Finally, holders can stake EMX Tokens. Essentially, users loan tokens to the EMX Insurance Fund. While staked, owners do not have access to the tokens. But for every two weeks their tokens remain staked, they receive a payout based on the fund's net gains.
The platform considers the EMX Token as something of a Swiss army knife. Just by holding them, EMX users can unlock additional benefits and realize greater financial gains while contributing to the growth and success of the platform.
EMX: Expanding Accessibility with Eyes on the U.S.
While the EMX platform is currently limited to traders outside the United States, the platform hopes to enter the American market soon. But bringing the platform and its benefits to U.S. traders will take a little more time and effort.
"The U.S. is heavily regulated, so it's not something we can do quickly," Bai said. "That's our medium- to long-term goal."
While working toward bringing the platform to the U.S., the EMX team is busy with plenty of other upgrades and innovations. They include general improvements as well as a more robust backend for the site. A mobile app is also in the works, and it will grant EMX users even more versatility and convenience. The app will help the platform expand its reach and encourage trade adoption.
"We're getting more traders," Bai said. "It's been operational for almost a year now. We're encouraged by the positive responses that we've received from traders."
Those responses are due in large part to the new possibilities EMX offers crypto-holders seeking to leverage their virtual investments. By creating a more level playing field for trading cryptos, derivatives, and traditional assets, EMX empowers smaller investors to compete effectively with big institutions. That leads to healthy, balanced portfolios and financial success and stability.