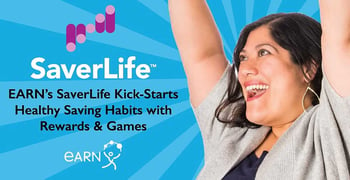 Experts share their tips and advice on BadCredit.org, with the goal of helping subprime consumers. Our articles follow strict
editorial guidelines
.
In a Nutshell: For many people, finding the motivation to begin saving money can be difficult, especially if funds are already scarce. SaverLife, an online program from the nonprofit organization EARN.org, encourages users to save in a number of ways and educates them along the way. The program will deposit up to $60 into the bank accounts of users who save at least $20 a month in their first six months. SaverLife also gamifies the savings process, giving users even more opportunities to have their funds matched. All of this is in support of EARN's mission to help working families save and invest. The nonprofit is constantly conducting research and looking for new ways to help people save.
The story that follows sounds like a script from a Hollywood movie, but it actually happened just a few hours north of LA's famed film studios.
An Uber driver walks into the ride-sharing company's San Francisco headquarters and asks for a job. The man gets a job. And he works there today.
While that is a feat in itself, landing a job at Uber is just one piece in a much more remarkable story. Before the man impressed the Uber corporates, he had been living a much different life. He was diagnosed with cancer and HIV, had no savings, and was homeless.
Money was not even a concern because, in the man's mind, his life expectancy had dropped to nearly nothing. But then, the unexpected happened. The treatments he was receiving began to work. He was going to live, and he realized he was going to have to get back on his feet somehow.
The man signed up for an online program called SaverLife, which prompted him to initiate a savings plan and gain some momentum. Eventually, he was able to save enough to buy a car. After that, he used the car to make even more money driving for Uber. Then one day he walked into Uber headquarters, and you know the rest.
EARN.org CEO Leigh Phillips said this is just one of many inspiring stories she's heard from people who have signed up for SaverLife.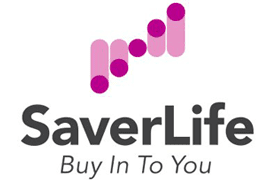 The SaverLife program is the latest initiative from San Francisco's EARN, a nonprofit founded in 2001, that works, "at the intersection of financial technology and economic inclusion to empower low-income Americans to take charge of their financial lives," according to the EARN website. The organization focuses on helping people learn to save money to achieve financial security.
"Almost half of Americans — about 47% — couldn't cover a $400 financial emergency without going into debt that lasted more than 30 days," Phillips said. "These types of experiences can lead to a downward spiral on the financial side, wiping out savings, but also sometimes more serious things like losing driver's licenses, jobs, being evicted."
Phillips said that's why at EARN they want to help people begin a habit of saving to build short-term financial stability that will then hopefully allow people to go on to save for the longer term.
SaverLife Will Match Up To $60 For Users Who Save $20 a Month for Six Months
When EARN started in 2001, the nonprofit worked on larger-scale programs that helped people save money to buy homes, invest in small businesses, or invest in education by matching their savings with federal or philanthropic funds.
"A number of years ago, the organization made the decision that we needed to broaden our reach, and obviously being in the Bay Area, technology seemed like the logical way to be able to do that," Phillips said.
SaverLife is the latest offering to leverage technology to help EARN accomplish its goal.
"As a nonprofit organization, our mission is to help people save money, and SaverLife does that by offering cash incentives and prizes to help people get going," Phillips said. "It's a financial technology platform where you sign up online. All you need is an email address and to be over the age of 18 in the US."
Anyone who signs up can receive weekly financial coaching content from SaverLife's financial coach Sandra Davis and can access a wealth of financial literacy resources on its website.
Those who link a savings or checking account to SaverLife can earn rewards and prizes for saving minimum amounts.
"If you save $20 a month, we will give you a $10 monthly incentive for six months," she said. "We think that's a pretty good deal."
Phillips said being able to save even a small amount can make a huge difference in people's lives. A recent Urban Institute study found that having $250 to $750 in savings made people significantly more financially stable. They were three times less likely to be evicted, go into debt, or live off public assistance if they've lost their job, she said.
"We've been helping people since 2001, and for the first 12 years we helped 6,000 people, and we were one of the biggest nonprofits in the country," Phillips said. "In the last 18 months, we've reached more than 110,000 people with our SaverLife program."
Gamifying the Savings Experience Encourages People to Put Aside Even More Funds
"We have to be real about the fact that the financial lives for many people in this country right now are pretty difficult," Phillips said. "There are too many who have a hard time finding $5 a week or $20 a month to set aside when you're facing increasing costs for housing and child care and medical expenses."
She said that's where technology is beneficial because, if someone sees a Facebook ad for SaverLife or gets an email, it allows them to take action in the moment by signing up right then, rather than putting it off.
"Saving is the kind of thing that everyone wants to do tomorrow," Phillips said.
SaverLife also uses technology to gamify the savings experience with prizes. Currently, SaverLife is running games that incentivizes weekly savings, sharing saving stories, and saving a portion of their tax refund.
"Scratch and Save," available to users who sign up for SaverLife, rewards weekly saving. Users who save $5 have a chance to win $5 or $100. Users who save $20 have a chance to win $20 or $100. 

Additionally, if users submit a photo or video of their savings goal to the SaverLife website, or share it on Instagram or Twitter with the hashtags #WhatImSavingFor and #Contest, and tag @SaverLife.org, they could win up to $1,000. 
While SaverLife continues to reach more and more people, EARN is still working hard to find new ways to help people save. Phillips said its most recent program launch helps people save a portion of their tax returns.
"The tax refund is probably the biggest check that most of our families are going to receive all year," she said. "We want to encourage people this year to take a pledge early to save part of that refund."
Phillips said people have a chance to win prizes for taking the pledge and for referring friends to take the pledge.
"We're really looking for opportunities to encourage people to save as often as we can," she said.
Users can take the pledge at SaverLife. 
EARN Conducts Research and Works to Guide Public Policies that Reduce Poverty and Increase Financial Planning
While SaverLife serves as the public-facing program that helps to spur the general public to start saving, EARN also works in a number of other ways to support its mission.
"EARN's Big Data on Small Savings research unearths rich insights into the financial lives of low-income households," according to the EARN website. "This series provides data-driven perspectives on what works in helping individuals develop financial security."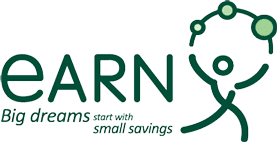 This research is done in part through SaverLife, which provides EARN with millions of financial, economic, demographic, psychosocial, and transactional data points to work with. According to the website, all data is anonymous and secured using best-in-class security standards.
Big Data on Small Savings produces monthly reports and quarterly webinars that can be accessed by signing up for EARN's research newsletter.
EARN offers several reports on its website based on authored or commissioned studies on various financial issues including savings and asset-building for those with low income.
"We have a pretty bad situation in this country where almost half of us do not have basic financial stability and couldn't get through a flat tire, a mistake at work, or maybe even getting a speeding ticket, and be able to cover those costs without going into debt," Phillips said.
That's why it is so important to EARN to continue its research and implement programs that encourage savings at every opportunity, she said.