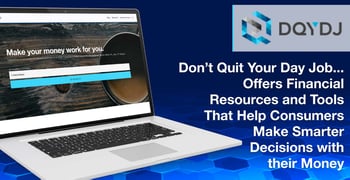 Experts share their tips and advice on BadCredit.org, with the goal of helping subprime consumers. Our articles follow strict
editorial guidelines
.
In a Nutshell: Don't Quit Your Day Job… is on a mission to teach readers how to make intelligent choices with their hard-earned money. The blog's online tools are designed to help people make calculations related to investing and other financial decisions. Its original research also provides essential insights with a focus on the intersection of psychology, economics, and investments. The blog's founder, PK, offers plenty of tips to help readers grow their savings and enhance their financial security. And while the platform doesn't advise people to quit their day jobs, it can help them make educated financial decisions, build their savings, and secure a brighter future.
PK, an engineer, had only been in the workforce for a few years when the Great Recession hit. Money became tight for his company and co-workers, and PK began to discuss finances with other employees, both in person and through email. In one of those emails, he encouraged a pair of co-workers to sign up for the company's employee stock purchase program.
"My argument was that they should do it. I said, 'If you're not doing it, that's like shoveling money into a fireplace.' And that line really resonated for some reason," said PK.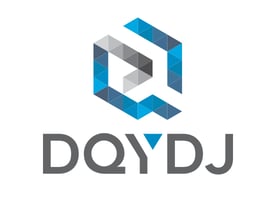 After receiving those insightful financial tips, some of his co-workers encouraged him to start writing. So PK founded Don't Quit Your Day Job…, a blog where he dispenses some of the same no-nonsense advice he gave to his fellow workers.
But, as the name suggests, PK didn't quit his day job. Today, he runs DQYDJ with a handful of other writers who work nights and weekends. Over the past decade, the team composed thousands of posts on topics including statistics, economics, and financial strategies.
They've also built financial calculators and put together original research on a variety of interesting subjects.
All of those resources aim to educate readers on money and investing — which can help them improve their long-term financial situations. And the site delivers all of its content with a healthy dose of humor that makes reading about financial literacy less dry and more entertaining.
A Range of Calculators Help Consumers Master Finance, Investing, and Health
According to PK, calculators are the most popular features of DQYDJ. He developed the first one in 2012 after receiving some inspiration and encouragement from a fellow blogger, Ironman, who creates calculators for the Political Calculations blog.
"I reached out to him, and said, 'Your tools are great.' And he told me he had a template for them," PK said. "After talking to him for a while, I thought I'd try some."
PK's first foray into building calculators was an S&P 500 Return Calculator. He chose the project because he saw an immediate need among investors to calculate those returns accurately.
"Usually, when the financial press would quote investment returns, they would not include dividends or dividend reinvestments. Over the course of a career, that was over half or more of the actual returns. So I built the S&P 500 Return Calculator, and it has been wildly successful." — PK,  Founder of Don't Quit Your Day Job…
The site has various categories and subcategories for its calculators. In the economics section, users can find tools to calculate income by different breakdowns, including age, race, sex, and location.
"Usually, when the financial press would quote investment returns, they would not include dividends or dividend reinvestments. Over the course of a career, that was over half or more of the actual returns," PK said. "So I built the S&P 500 Return Calculator, and it has been wildly successful."
Investors can avail themselves of tools for commodity and index returns, individual stock and company valuation, and valuation theory.
DQYDJ also offers more basic calculators for everyday finances, including savings, home affordability, and refinance repayment plans. Users can also find calculators that aren't directly related to finance but can be helpful in other aspects of life. In the realm of health, calculators include BMI, body fat percentage, and height and weight distribution.
Original Research Provides a Wealth of Financial and Economic Information
Over the past decade, DQYDJ has conducted original research on investment, finance, and economics as well as other topics. And as with the site's calculators, it breaks down those reports into categories for easy navigation.
Readers can quickly find information about net worth, income, spending, and labor hours in the economics section. The investing category covers important market topics, including yield curve inversion and recessions, and averaging dollar cost. Within finance, readers can find information about saving and retirement funding.
The personal category covers many fundamentals of financial education — including saving, earning, and side jobs. It also delves into other interesting topics like trying to beat the lottery and the declining use of vacation time in America.
Some of the most fascinating entries are in the Bias, Paradox, and Illusion subcategory, which provides insight into human perception of financial and economic phenomena. These topics help people understand their own behavior so they can make educated, rational choices.
Take, for example, the Baader-Meinhof Phenomenon — also called the Frequency Illusion. We've all had the experience of seeing or hearing a term for the first time and then beginning to notice it everywhere. That creates the impression that everyone else already knows about it and that we are way, way behind the curve.
"If you start seeing it more and more, it's only because other people are learning about it," PK said. "It just means you learned about it when it was halfway through its growth curve. You see something like a tech company, and you feel like it's too late to invest. It's interesting to think about where the investor psychology and the human psychology cross over, especially once you get into the depths of investing."
PK Shares His Top Tips for Personal Financial Success
PK has spent a lot of time studying and writing about a variety of different subjects. Many of those directly involve finance. Through his experience, PK has gleaned plenty of insights on the topic, which he is happy to share with readers.
One of his primary pieces of financial advice focuses on 401(k) plans. The accounts are staples of retirement planning, with individuals contributing funds throughout their careers. Employers often match such contributions up to a certain point — a benefit that shouldn't go to waste.
"If you have a 401(k) at work, at least contribute up to the match. It's free money," PK said. "That 100% return, even a 50% return — half match — is more than the percentage on your debt. That is a sacrifice worth making."
On investing, PK emphasizes careful, long-term deliberation. Once you've allocated your funds and made your investments, he strongly suggests leaving them alone. That allows investors to avoid the hazards of micromanaging their investments and panic selling, and to reinvest their dividends.
"If you're going to look at it, look at it once a year. Change your plan once a year," PK said. "Especially when you look at stocks, over the course of a career, half of your return is the dividend reinvestment. It's because you've invested there and in your 401(k), and you just let it buy more shares every time it pays dividends."
How a Side Project Can Enhance Your Career and Improve Personal Well-Being
PK started the site thanks to the encouragement of his co-workers. And alongside his everyday career, PK has built DQYDJ into a successful side gig. The blog has also yielded particular benefits for his primary profession.
"Engineers aren't particularly known for their writing," PK said. "To write is a huge benefit for me."
PK encourages other people to take the same approach — while keeping their day jobs. He recommends that professionals branch out into side endeavors, whether for personal enrichment or professional advancement.
"You can work a few more hours a week and make your life materially better, especially with doing things that you're interested in," PK said. "And there's a secondary benefit of your happiness or something relevant to your work, which will make you better at what you're doing."
For those reasons, PK and his partners love working on DQYDJ — just not full-time. In particular, PK has a fondness for learning about how finance and psychology work together, so readers can expect more exploration of those themes. And the resources the team produces will help readers make more educated financial decisions.
The DQYDJ writers also take requests. Readers can submit their ideas for new calculators and research to PK, who loves to satisfy their curiosity while helping DQYDJ expand its offerings and resources to help everyone.