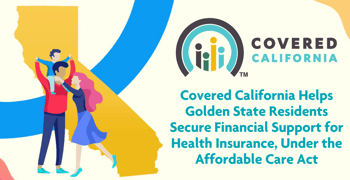 Experts share their tips and advice on BadCredit.org, with the goal of helping subprime consumers. Our articles follow strict
editorial guidelines
.
In a Nutshell: Maintaining health care coverage is not only the law, but it's also extremely important for a person's physical and financial health. Still, the cost of health insurance is expensive when it's not shared by an employer. That's why exchanges like Covered California exist — to not only help connect people with insurance coverage but help them bear the cost of the plan, as well. The California exchange has enrolled nearly 4 million people and helped cover more than 80% of their costs since launching in 2014. The program has also been one of the nation's most successful and recently announced that the average increase of 0.8% for 2020 is the lowest premium increase since its inception.
Dedicating one's life to the arts can be tough. For many artists, jobs and paychecks come and go, as do creature comforts and insurance coverage.
One theater instructor in Los Angeles had gone through off-and-on health care coverage through various employers.
When her jobs didn't provide health insurance, she turned to Covered California, which is the state's Affordable Care Act insurance exchange that not only connects California residents to health insurance, but it also helps cover the costs of the coverage.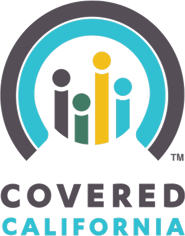 After signing up, the instructor went to her doctor for her annual checkup, and the doctor recommended a mammogram since she had never had one. The test ended up finding a tumor in one of her breasts. Because she was able to procure insurance through Covered California, the woman was able to detect the tumor early and is currently in treatment.
"She was really struck by the fact that, if Covered California wasn't around, she doesn't know how long she would have continued to go undiagnosed," said James Scullary, the Broadcast and Media Relations Branch Chief for Covered California. "She's thankful for the fact that this was able to be discovered now rather than in three months, six months, or a year down the line."
The story Scullary told is just one of many from California residents who have benefited from Covered California's financial assistance and coverage network.
Having health insurance not only helps to catch medical conditions and diseases in their early stages, but it also helps individuals and families avoid bearing huge financial burdens in the event of a medical emergency.
Nearly half of Americans say they would not be able to come up with $400 for an unexpected expense — and unforeseen medical costs are often much higher than $400. Just one accident or one diagnosis could send a household into a downward financial spiral.
That's why Covered California's role is so crucial for the physical and financial health of Californians who do not receive health insurance coverage through their employer or another source.
We recently spoke to Scullary about how Covered California works and the benefits it brings to residents of the Golden State.
Covered California Has Enrolled Nearly 4 Million People with 90% Receiving Financial Assistance
"California became the first state-based marketplace established under the Affordable Care Act," Scullary said. "Operationally, we started to come into existence when the legislature passed a law to make that decision, although we first began offering coverage with the rest of the country under the ACA in 2014."
Scullary said one of the biggest undertakings when the website first launched was simply educating people about the exchange.
"The new law was really the biggest change to American health care in the 50 years since Medicare," he said. "We were helping people understand what it means and what their options were, and explaining why the exchanges — in this case Covered California — were important.
Basically, the Affordable Care Act made it mandatory for Americans to carry health insurance, but health insurance coverage still remained too expensive for many Americans who didn't have a policy through their employers. Exchanges, such as Covered California, help consumers get health insurance and help to cover the cost of the service.
Scullary said the California exchange is the only place state residents can go to see if they qualify for any financial help to bring the cost of their coverage within reach. And qualifications are based on a sliding financial scale.
And thankfully, the program is able to cover a large portion of applicants.
"Currently, about 90% of our consumers receive financial help, and on average, that assistance covers about 80% of the cost of their coverage," Scullary said.
He said Covered California currently has around 1.4 million enrollees but has served close to 4 million enrollees since the program launched in 2014.
"That's because people come in and out with coverage," he said. "Maybe you don't have an option for employer-sponsored insurance, or you're working several side jobs, or driving Uber or whatever it may be. Then you get a job that offers coverage, and you churn out of our market and into that market."
On the other hand, people may leave a job with health care coverage and need to acquire their own coverage.
"If you're looking for a resource, Covered California is here for you," Scullary said.
The ACA Exchange Sets an Example by Working to Keep Costs as Low as Possible for Consumers
Earlier this year, Covered California announced that the state's individual market will see an average rate increase of 0.8% in 2020 — the smallest increase since the program's launch — and some individuals will even see rates decrease.
"It's been relatively stable here in California, and I think we owe that to the fact that we sort of embraced the Affordable Care Act more so than some other states around the nation," Scullary said. "That includes everything from expanding our Medicaid population to providing consumers with a steady number of plans to choose from."
The average rate change and potential savings do not reflect additional savings that may be available for an estimated 922,000 consumers due to new state subsidies next year as well.
"Covered California's competitive marketplace puts consumers in the driver's seat by giving them the power to save money by switching plans and maintaining the same level of benefits," said Covered California Executive Director Peter V. Lee in an announcement. "Our health insurance companies know that if they don't have the lowest rates possible, they are going to lose consumers."
All 11 health insurance companies working with Covered California will return to the market next year, and three carriers will expand their offerings, giving nearly all Californians a choice of two carriers and 87% of participants a choice of three carriers or more, according to the company.
"This record shows not merely that a single state can protect the stability of its individual health insurance market in the face of determined sabotage at the federal level," according to a recent L.A. Times column. "It also shows other states how to do so, and teaches that investment in the ACA can pay for itself in lower premiums for residents, higher federal reimbursements, and lower overall healthcare spending."
How the Organization Makes Shopping, Comparing, and Signing Up Fast and Easy
In addition to educating consumers about the availability and importance of Covered California, Scullary said the organization also works to make sure customers can easily navigate the website and program options.
"We have what we call our shop and compare tool on our website, and if you go to CoveredCA.com you'll see it on the right-hand side," he said.
Consumers can get an idea of which plans are available to them and the financial help they may qualify for within minutes, Scullary said, by visiting CoveredCA.com and entering some basic information. The website asks applicants for the ages of the people seeking coverage, the household size, the zip code, and household income, he said.
He said Covered California recommends that people start with the shop and compare tool, then, if they want to take the next step and sign up for coverage, consumers can choose from the option that is most comfortable for them to proceed.
"We can do it online at CoveredCA.com, they can call our service center and speak to one of our trained representatives, or they can click on 'find help near you,' and find a certified agent in their community to sit down with and have them explain their options," Scullary said.
He said consumers can even request one of Covered California's certified enrollers to call them within 30 minutes of the request.
"We really try to make it as easy as possible," Scullary said. "We know that people have all different ways they like to communicate. We are where they need us to be."
Whether you're in between jobs and need affordable health insurance temporarily, or you're self-employed and are seeking long-term options, Covered California can help you secure coverage. And besides federal law requiring individuals to maintain health insurance coverage, it can only take one unexpected medical bill to derail carefully planned budgets.