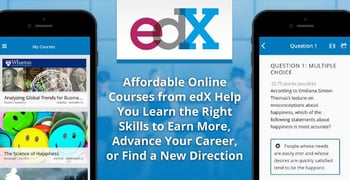 Experts share their tips and advice on BadCredit.org, with the goal of helping subprime consumers. Our articles follow strict
editorial guidelines
.
In a Nutshell: Regardless of our educational backgrounds, we are never done learning. Whether you want to gain important life skills, get the experience to start a new career, or develop the business acumen to help your company thrive, access to quality education can make all the difference. Nonprofit edX.org has made providing access to education its mission, partnering with dozens of the world's top universities to develop 1,300+ online courses across 30 subjects, including accounting and management, among others. Users can access hundreds of courses for free, or use the paid option to obtain a sharable Verified Certificate. EdX can also help you earn credit in some of the most in-demand fields, and accelerate your graduate degree through its MicroMasters program.
Allen Saunders, an American writer, journalist, and cartoonist, was responsible for several popular comic strips throughout the mid-20th century, including the venerable Mary Worth. Despite his vast repertoire of entertaining prose, however, his most popular quote isn't to be found in one of his strips; rather, it reportedly made its first published appearance in an issue of Reader's Digest: "Life is what happens while you're busy making other plans."
No matter the quote's origins, truer words have rarely been written. Despite our best-laid plans, life often has a way of doing the unexpected. For Cheryl Troell, a 52-year-old professional from Washington, D.C., life happened in the form of a layoff when she was two decades into her original career. "Life is such an unpredictable thing," she began her story. "After working for almost 20 years at the same company, I was laid off in March 2016. So now what?"
After recovering from the shock, Cheryl dusted herself off and started what would turn out to be a grueling — and fruitless — months-long search for a new job. Rather than let life's unexpected turn derail her journey, she took it as an opportunity to change direction for the better.
"So much had changed since I last looked for a job and it was a brutal, eye-opening experience," she described. "However, I was almost relieved, in a way, because I thought that this could be my chance to start a brand new career in web design/development –- something I had been working toward over the past several years."
Instead of driving herself into debt to pay for expensive classes while unemployed, Cheryl went online to edX.org, a nonprofit organization offering online courses from some of the most prestigious universities in the world. While still on the hunt for a new job, Cheryl was able to spend her evenings online gaining valuable (and marketable) skills in HTML5, a web development language.
"Learners come to edX to improve their lives and advance their careers," said Rachel Lapal, Director of Communications for edX. "They can foster their love of learning for enrichment with edX courses from the world's best universities or they can enroll in a career-relevant course to help launch or advance their career."
Expand Your Financial Know-How, Sharpen Your Business Acumen, or Find a Brand New Passion
In the traditional scheme of things, gaining the education necessary to embark on a new career required surviving years of schooling — and years of tuition. Thanks to organizations like edX, gaining important skills no longer requires the dedication of so many resources.
"EdX is helping to unbundle education — no longer do you need to spend 4 years on campus or 2 years in a graduate program," explained Rachel. "With online learning, professionals can access affordable, flexible, high-quality education and learn in a flexible style online that fits their lives."
The site offers a range of programs, giving users who want to investigate a new interest the ability to take a single course, or they can enroll in one of dozens of XSeries programs, which are collections of courses designed around specific areas of study. For example, those interested in brushing up on their personal finance skills can dive into the University of Michigan's "Finance for Everyone: Smart Tools for Decision-Making" or Wellesley College's "Personal Finance, Part 1: Investing in Yourself." Want to fully develop key career skills? Try the four-course "Career Development: Skills for Success" XSeries program.
"With more than 1,300 courses, edX offers a broad array of course levels from AP and high school level to college, introductory courses and graduate-level education. Courses are offered across many disciplines, from finance to management, computer science, languages, big data, entrepreneurship, literature, psychology, biology and much more."
What's more, the vast majority of edX.org courses are available to users for free, which, according to Rachel, removes the financial barriers to discovering new skills and interests. "The courses are open and available to all and require no admissions. Since learners can try them for free, there is very low risk in enrolling and exploring a new area of interest."
The site also offers a paid certificate option for many courses, giving students tangible recognition of their accomplishment. The certificates can be displayed on a LinkedIn profile to demonstrate experience with the subject to potential employers.
Help Accelerate Your Career with a Credit-Eligible MicroMasters Program
For those who want to take their online education to the next level, edX has a number of avenues for gaining applicable college credit for edX courses. Students who enroll for the verification option of eligible courses offered through the Global Freshman Academy (in conjunction with Arizona State University) or Charter Oak State College can apply for undergraduate credit upon successfully completing the course.
Branching into even more advanced education, a new venture between edX and several of its university partners has led to the development of the MicroMasters program. These programs include graduate-level courses covering a range of real-world, career-applicable subjects.
"EdX recently launched MicroMasters programs, an initiative that is helping to bridge the knowledge gap between higher education and the workplace by offering content and credentials in the most in-demand fields and skills needed for success in today's rapidly evolving, tech-driven world," Rachel described. "These credit-eligible, career-relevant programs are free to try, and can help advance careers and offer a pathway to an accelerated master's program. "
Learners can earn a MicroMasters credential by successfully obtaining a Verified Certificate for each course in the program. If they then apply directly to the school through which the MicroMasters program was offered and are accepted, they can gain valuable credit toward the completion of a full graduate degree.
"Top employers, including industry-leading companies like IBM, PWC, Hootsuite, Bloomberg, Fidelity and more, recognize MicroMasters programs for real-time, real-world relevancy," said Rachel. "Today, edX offers more than 35 MicroMasters programs and each program is recognized by a leading corporation."
The Team at edX is Dedicated to Making Education Accessible to All
The verified certificate Cheryl earned from edX.org not only advanced her education — but changed her entire career. Shortly after including her certification on her LinkedIn profile, Cheryl was able to secure the interview for a competitive graphic designer position.
"I knew there were two other people vying for this position," she described. "To my amazement, I was contacted by the hiring manager the very next day and was offered the position! He told me that the lead designer actually liked all three of the candidates but that I stood out because I had HTML5 experience."
"The world, including the workforce and job landscape, is changing faster today than ever before," said Rachel. "So, it is incredibly important to embrace continuous learning to stay up to date on new knowledge, disciplines, and skills as they emerge."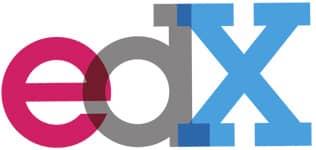 For edX.org, helping students of all backgrounds learn and explore isn't just a business model, it's a mission. And the nonprofit organization is dedicated to that mission.
"EdX is mission-focused — and our mission is to democratize and re-imagine education by increasing access to high-quality education and creating a culture of continuous, lifelong learning," said Rachel. "As a nonprofit, we are able to put principle and our mission before profit. This helps us achieve our goal of helping to increase access to education for all learners — anyone, anywhere."