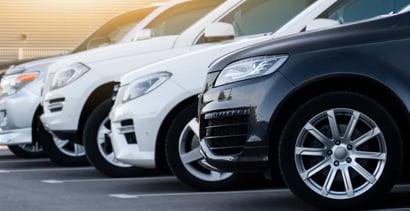 The average price of an SUV is a staggering $80,000, so even with a large down payment, many people still need to finance such a large purchase. Financing an SUV with bad credit can be challenging, but it's not impossible. 
Some lenders offer SUV loans for bad credit, although you may not get the best terms. While your credit history is important, many lenders also consider other factors, such as your income, to determine loan approval. It's important to consider all your options and carefully compare your top choices for bad credit vehicle loans. 
Best SUV Loans For Bad Credit
When looking for SUV loans for bad credit, it's best to shop around and compare quotes online. Even though you can expect to pay a higher interest rate and more fees, comparing loan offers helps ensure you get the best terms that you qualify for.
Here are five lenders that offer bad credit financing for auto loans.
Auto Credit Express is a popular lender that serves borrowers with bad credit, fair credit, no credit, or even a history of bankruptcy. This company partners with dealers and other lenders to do all the work for you and narrow down your best loan options. 
Auto Credit Express partners with more than 4,000 dealers nationwide and also serves customers in Canada. To get started, you'll need to fill out a three-minute form online to get prequalified. From there, Auto Credit Express will connect you with loan offers from different lenders so you can choose which one you'd like to apply for.
PenFed Credit Union offers auto loans with up to 125% financing for a used or new vehicle. You can get prequalified online quickly and receive a preapproval in minutes. PenFed Credit Union offers terms ranging from 36 to 84 months. 
You may not qualify for their lowest interest rates with poor credit, but it won't hurt to get prequalified so you can calculate how much your loan might cost. If you're approved for a loan, PenFed will send you a check by mail made payable to the dealership or seller. 
Car.Loan.com Auto Loan has been around since 1994 and also provides bad credit financing for SUVs. This company will match you with a dealership in your area that works with borrowers who have a FICO score of 620 or less. 
You can get started online by filling out a form that takes just three minutes, and you'll receive a call within 24 hours to discuss your options. Once you narrow down the best loan option, you can head to the local dealership and choose your car. 
LendingTree is an online lending platform that specializes in several types of loans including auto loans. LendingTree partners with more than 300 lenders to help you compare loan rates and terms. 
This company works with borrowers of all credit types. But even with poor credit, you may still qualify for some loan options thanks to its large partner network. 
myAutoloan.com is another option to consider if you're looking for a car loan with bad credit. MyAutoLoan.com advertises its current interest rates for an auto loan and can get you prequalified for financing in just four minutes. 
Start the process by filling out the online request form. Then, you can compare different loan options to see what's right for you. There is never an obligation to use any partners of MyAutoLoan.com. If you're leasing a car and want to purchase it, this company can also help with lease buyout financing. 
Additional Tips For Getting an SUV Loan With Bad Credit
While there's no guarantee you will be approved when applying for an SUV loan, trying to get financing with bad credit often reduces your chances of getting approved for the amount you need. Here are some key tips to keep in mind when applying. 
Get preapproved first. If you have bad credit, you don't want to waste your time applying for loans you may not qualify for. Getting preapproved allows you to see which loan terms you'd qualify for before submitting an application. Getting preapproved also helps you shop around to ensure you get the best rate and terms. Yes, your options may be fewer depending on your credit history, but you still have options to consider to make an informed decision.
Add a cosigner. Borrowers with bad credit may be able to improve their chances by applying with a cosigner. If you have a friend or family member who has good credit and agrees to cosign your loan, lenders can also use their credit history to secure better loan terms or a higher borrowing limit. Just make sure your cosigner knows what they are agreeing to, including the responsibility for paying the loan if you fail to make on-time payments. 
Increase your down payment. Some lenders don't require a down payment, but putting money down can strengthen your application. If you can afford to put $500 or $1,000 down, this demonstrates that you're serious about the loan and reduces the total amount you need to finance. Start setting aside money in advance to accumulate a down payment and consider using windfalls like a bonus from work to increase your down payment.
Choose a cheaper car. Car buyers with bad credit may not qualify for the highest borrowing amounts. This means you may not be able to afford to finance a new vehicle, especially if you don't meet the lender's income requirements. But you can choose an SUV or other car that is more affordable and within the borrowing limits of the loan amount you qualify for. If you take some time to rebuild your credit, such as by always paying your auto loan on time, you can trade the car in and get a new auto loan for the SUV you want in the future.  
Can I Get an SUV Loan With Bad Credit?
Getting an SUV loan with bad credit is still an option if you need a new car quickly and don't have time to significantly improve your credit score. Just know your loan and vehicle options may be limited, and you will pay a higher interest rate. This could add hundreds to thousands of dollars to the total amount you pay during your loan term. 
While traditional banks and credit unions may not want to lend to someone with a low credit score, several online lenders provide financing options. Auto Credit Express is one of the best options if you're willing to use its lender marketplace to find an auto loan. This company partners with several dealers to help you secure funding for your vehicle quickly. 
Borrowers with bad credit can benefit by using lender marketplaces geared toward people with lower scores. These companies do all the research and can present you with several quotes in just a few minutes.
How Do SUV Loans For Bad Credit Work? 
SUV loans for bad credit work just like a regular car loan. After getting preapproved and choosing your loan, you will need to apply. Most lenders allow you to apply online and submit verifying documents, such as recent pay stubs and a copy of your ID or driver's license. 
An underwriter will review your application and see if anything else is required. If you're approved, the lender will fund your loan, and you can purchase your SUV. 
The only difference with some auto loans is that if you're working with a company like Car.Loan.com or Auto Credit Express, you may receive a check or voucher that you bring to the dealer. This will include the amount you were approved for so you can shop for a car that fits within your financing limit. 
As with any other vehicle purchase, SUV loans for bad credit can be used to cover additional fees and expenses such as taxes, your warranty, and vehicle registration fees. You'll agree with the lender on payment terms that include the length of your repayment term and monthly payment amount.
Do Bad Credit Car Loans Have Guaranteed Approval?
No. Even if the lender offers "bad credit car loans," there is still no guarantee you'll be approved. The lender will likely still check your credit and review your financial situation to see if the loan will be a good fit. 
Bad credit lenders understand that a credit score is just one piece of someone's application and may not be the deciding factor. But you will still need to prove that you have the income to pay back the loan and that you have a low debt-to-income ratio. 
This graphic shows a few other ways you can increase your approval odds and loan terms:


Borrowers who already have lots of existing debt and bad credit may have a harder time getting approved since this means more risk of default for the lender. 
Which Lenders Offer Zero-Down Bad Credit SUV Loans?
Several lenders may offer zero-down auto loans but may not openly advertise them. The best way to find out is to ask the lender and strengthen your application in other ways. 
Auto Credit Express advertises zero-down bad credit loans and strives to work with borrowers no matter what their credit score is. But Auto Credit Express is not a direct lender and doesn't create the financing terms.
MyAutoLoan.com does not mention a down payment requirement on the company's website. Instead, it only requires you to have a credit score of at least 575, earn at least $21,600 gross annually, and borrow a minimum amount of $8,000.
Can I Finance a Car With No Credit History? 
Financing a car with no credit history can be difficult but possible. One option to help you get approved with favorable terms is to include a cosigner with a good credit history and score. A good credit score is one above 670 on the FICO scale.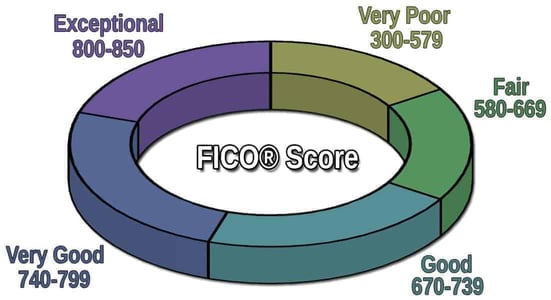 A cosigner will need to agree to share responsibility for the loan with you, but this could help you secure financing and build your credit if you make payments on time. 
You can still get approved without a cosigner, but your interest rates will be higher, which is an important consideration when budgeting for the vehicle you want. No credit is generally considered better than bad credit. You may be an unknown credit risk to the lender, but at least you're not a bad one. 
How Can I Improve My Credit For Better Car Loan Options?
There's always an opportunity to improve your credit, especially if you're looking to get better loan options. Having a higher credit score can allow you to get loans from other lenders and banks that offer lower rates. 
A good credit score can also help you finance additional vehicle options, including new inventory and certified preowned inventory, along with service specials to help save on car maintenance. 
Start by paying down any debt you have to lower your debt-to-income ratio. Commit to paying bills on time and even set reminders or automatic payments to ensure you don't miss a payment. Missed payments can go on your credit report and significantly drag your credit score down.
If you have credit cards, make sure you're keeping your total utilization below 30% so this doesn't negatively affect your credit score. If you don't have a credit card, you can begin to build a positive credit history by opening a secured credit card that reports your payments to the three major credit bureaus. Or, you can consider a credit builder loan that allows you to borrow a small amount of money and build credit as you make on-time payments. 
Finance Now and Refi Later For Better Terms
Vehicles are expensive, and even if your credit could be better, you can still find SUV loans for bad credit. Several lenders offer bad credit auto loans. These loans may not have the best terms, but they can help you get the SUV you want quickly. With time, you can always work to improve your credit and refinance your auto loan in the future for a better rate.  
Auto Credit Express & Other Resources
We hope you've found our guide "5 SUV Loans For Bad Credit (Sep. 2023)" to be helpful in meeting your financial needs. To learn more about Auto Credit Express, our top recommendation in this guide, be sure to visit the Auto Credit Express website for full details about the offer.
Our experts rate Auto Credit Express as one of the best options in auto loans for those with bad credit, giving it a 4.9/5.0 rating overall. Among its features:
Network of dealer partners has closed $1 billion in bad credit auto loans
Specializes in bad credit, no credit, bankruptcy and repossession
In business since 1999
Easy, 30-second pre-qualification form
Bad credit applicants must have $1500/month income to qualify
For more resources similar to this "5 SUV Loans For Bad Credit (Sep. 2023)" guide, see our other popular picks for those with bad credit:
Whether you choose Auto Credit Express or any other option in our auto loans category, be sure to read and understand the terms before signing up. You'll find that taking the time to fully understand auto loans is one of the smartest financial decisions you can make.
Advertiser Disclosure
BadCredit.org is a free online resource that offers valuable content and comparison services to users. To keep this resource 100% free for users, we receive advertising compensation from the financial products listed on this page. Along with key review factors, this compensation may impact how and where products appear on the page (including, for example, the order in which they appear). BadCredit.org does not include listings for all financial products.
Our Editorial Review Policy
Our site is committed to publishing independent, accurate content guided by strict editorial guidelines. Before articles and reviews are published on our site, they undergo a thorough review process performed by a team of independent editors and subject-matter experts to ensure the content's accuracy, timeliness, and impartiality. Our editorial team is separate and independent of our site's advertisers, and the opinions they express on our site are their own. To read more about our team members and their editorial backgrounds, please visit our site's About page.