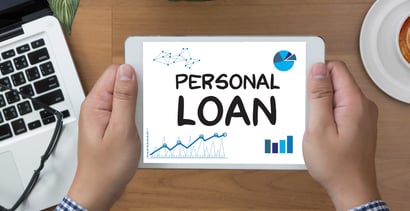 If you're looking for a small personal loan for bad credit, you have more options than ever before. That's because dozens of lenders specialize in financing consumers with less-than-perfect credit scores, thanks to the boom of online lending networks.
These networks provide fast approvals and quick funding of your loan, often within 24 hours. And, since the networks each partner with several lenders, you'll increase your approval chances by putting your single application in front of many potential lenders' eyes.
Lenders | Approval Tips | FAQs
Best Small Personal Loans for People with Bad Credit
Personal loans allow you to use the money you borrow any way you choose. The lending networks below all feature lenders that offer small personal loans.
If you're looking for a loan to pay an unexpected bill or bail yourself out of an emergency, one of the following services may be able to help fund your loan request.
Short-term loans up to $5,000
Online marketplace of lenders
Funds available in as few as 24 hours
Simple online form takes less than 5 minutes
Trusted by more than 2 million customers
| Loan Amount | Interest Rate | Loan Term | Loan Example |
| --- | --- | --- | --- |
| Up to $5,000 | Varies | Varies | See representative example |
The MoneyMutual lending network offers personal loans of up to $2,500 with varying loan terms that give you plenty of time to pay off the loan. Your five-minute prequalifying application could land you offers from one or more of the many partner lenders within the network.
More than 2 million customers have received loans from the network because of its flexible approval standards and affordable rates. The only requirement for application is a verifiable monthly income of at least $800.
With CashUSA.com, you could qualify for a loan of up to $10,000 with as long as 72 months to repay. The lenders on the network also provide some of the most competitive interest rates in the space, with APRs ranging between 5.99% and 35.99%, based on creditworthiness.
To qualify for a loan, an applicant must provide proof of at least $1,000 in after-tax monthly income. Every lender on the network sets its own loan terms, so be certain to read each offer entirely before deciding which is best for you.
CreditLoan.com offers one of the smallest loans on this list, funding loan requests from $250 up to $5,000. The lenders on this network only require an active checking account in which they can deposit your loan funds once approved.
The network also states that it works with consumers who have bad credit histories. And, based on the solid reviews — and history of more than 750,000 loans originated since 1998 — the network delivers on that promise.
BadCreditLoans.com does exactly what its name states. For more than two decades, the network has fulfilled the loan requests of applicants who don't have the best credit history.
If approved, you could qualify for a loan of between $500 and $5,000 and a three- to 60-month repayment window. Most lenders provide same- or next-day funding to approved applicants.
PersonalLoans.com isn't just for small personal loans. The lenders on the network consider applications for loans of up to $35,000, with a $500 loan minimum. Depending on the size and terms of your loan, you could have between three and 72 months to complete your payoff.
All applicants must have a verifiable income of at least $2,000 per month to be considered for a larger loan. Depending on the lender, you may qualify for a smaller loan with less monthly income. All other loan terms will vary based on the lender and your credit history.
CashAdvance.com offers small personal loans with ultrashort repayment windows. These $100 to $1,000 loans often require full repayment within two weeks. You could face exorbitant penalty fees and APRs that can soar as high as 2,290% if you don't meet those terms.
Cash advance loans act as a bridge between paychecks (which is why they're often called payday loans). That's why these are last-resort loans that you should never consider unless you're certain you can pay your balance off by the due date.
Since these loans have such short term periods, they don't have the option for installment payments. Instead, you'll pay the entire balance — plus interest — in one lump sum on the due date.
Tips for Loan Approval with Bad Credit
While you may think that your credit score makes it difficult — or even impossible — to get a small personal loan, many online options exist that provide opportunities to put money in your account as soon as the next business day.
But navigating through the endless options can be daunting. Complicated terms, scary APRs, and legal jargon make it easier to give up than to push forward with an application.
This list of tips can give you an edge when searching for small personal loans for bad credit.
Look for Prequalifying Forms
You aren't guaranteed a loan if you receive a prequalifying approval — but chances are you'll get an all-clear when you officially apply. Aside from gaining peace of mind, prequalifying forms won't leave a hard inquiry on your credit report that can harm your credit score.
Prequalifying forms perform soft pulls on your credit report that show enough basic information to match your qualifications with a lender's requirements.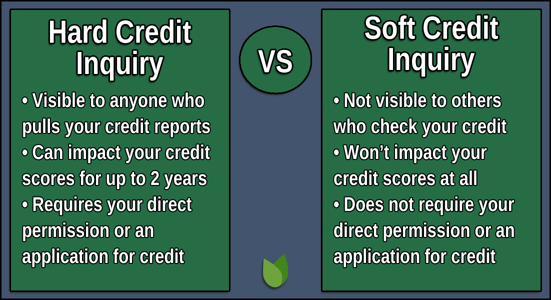 If you meet the eligibility requirements, you can submit a full application — which will require a hard inquiry. If there's nothing drastically different on that credit report, you should receive loan approval.
Consider a Credit Union
Credit unions differ from banks in that they're member-owned and return all their profits back to their members in the form of affordable financial products. By law, credit unions can charge no more than an 18% interest rate on their loans, including credit cards.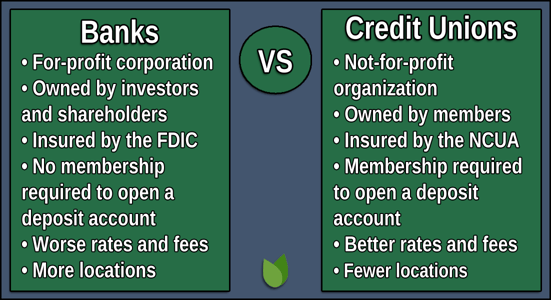 A loan through your local credit union may provide substantial savings.
Look Online
If you strike out locally, you can use the internet to take your loan search nationwide. Dozens of online marketplace lending options exist that shop your needs to many partner lenders.
If approved, you could find yourself with multiple loan offers to choose from.
Include All Your Income on Applications
Many consumers think income only relates to a paycheck. But you're legally allowed to include income such as child support payments, government benefits checks, alimony, structured settlements, annuities, and other forms of income.
If you're struggling with bad credit and low income, this could help move your application to the top of the pile.
Find a Cosigner
If your credit score leaves you without options, you can consider asking a friend or loved one for help. A cosigner is anyone who has better credit than you and is willing to assume responsibility if you miss or default on your payments.

Just remember that any late payments or defaults will reflect on your credit report and theirs. That's a big responsibility on your shoulders.
Know Your Credit Score and What it Means
A lot of people mistakenly think they have bad credit. Taking some time to research and understand your credit score will help you when looking for a loan.
Most credit scoring models range between 300 and 850. The most widely used FICO Score considers anything below 580 as "poor," which can make it difficult — but not impossible — to find a loan. If your score is above 580, you may find more loan options than you expect.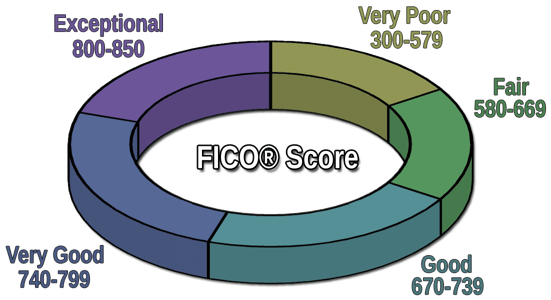 The important thing to consider is that many online lenders still work with applicants who have bad credit. But the loans you may receive will have higher fees and interest rates. That's how the lender offsets the risks associated with these loans. But they aren't completely impossible to find.
Consider Using Collateral
You may find personal loans are harder to obtain when you have bad credit. That's because most personal loans are unsecured and require no collateral on your part.
Secured loans — such as auto and home loans — are financially backed by property. If you default on the loan, the lender can repossess your property, i.e. the car or house, and sell it to recoup some of its financial losses.
There's no property backing a personal loan. If you stop making payments, the lender has little recourse. That's why lenders often make approval for these loans more difficult.
Some lenders allow you to secure a personal loan by placing something of value (a car, a piece of jewelry, or another valuable item) as collateral against default. By doing this, you'll often lower your interest rates, and, therefore, the overall cost of the loan.
Can I Get a Small Personal Loan with Bad Credit?
In most cases, the answer is yes. Scores of online lenders now specialize in approving loans for applicants who have bad credit. Most can distribute funds within 24 hours after loan approval.
Certain financial circumstances will make it harder to find a loan with bad credit. If you're in the process of bankruptcy and haven't finalized the case, many lenders will reject your loan application. That's because they're fearful of the loan ending up as part of the discharged debt.
You may also have trouble qualifying if you have very recent repossessions or defaults. While some lenders still consider applicants with fresh dings on their credit reports, most proceed with caution when reviewing your request.
But, if your credit issues are the result of past mistakes, many lenders will consider your application and work to help you get a fresh start on your credit-building journey.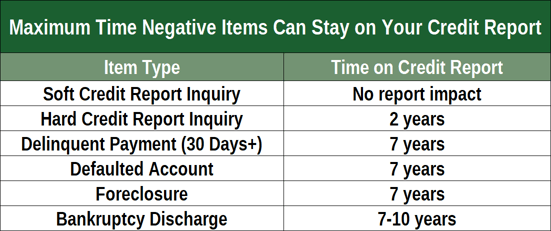 If you use an online lending marketplace to find a loan, keep in mind that every lender associated with the network sets its own loan terms and conditions. If you receive multiple loan offers, each will provide differing fees and charges.
Before you choose a loan, carefully read the terms of each offer and calculate the total cost of credit to make sure you're choosing the best loan option.
Can I Get a Small Loan without a Job?
Most lenders want to make sure you can pay your loan back before they hand over any money. This often means proving you have an income that's substantial enough to cover your current bills as well as the loan debt.
Traditionally, that means having a job and a steady income. But most lenders consider all income sources when viewing your overall financial picture. These can include alimony, child support, settlements, government benefits, pensions, annuities, or other form of regular payments.
If you receive any of these payments — and they provide enough income to pay your bills and your loan debt — a lender could approve your application despite your not having a job. Some lenders may also accept checking account statements that show a substantial savings balance and regular deposits that outweigh the withdrawals.
If you do not receive any of these benefits and are unemployed, you may struggle to find a lender who can work with you. That's because most want to see a proven and reliable income that makes it possible for you to pay them back.
If you're still unsure or have concerns, contact the lender directly to discuss your situation and see if it will automatically disqualify you for a loan. By doing so, you'll avoid any potential denials and hard inquiries on your credit report.
How Quickly Can You Get a Loan?
Despite existing for as long as 20 years, many online lending marketplaces still struggle to get the same attention as traditional banks and credit unions. That's because they don't have the same brick-and-mortar locations — or marketing budgets — as their competition.
But don't let the lack of promotional firepower distract you from the facts. Online lenders can provide similar customer service, more forgiving acceptance standards, and faster service than most traditional financial institutions.

And, since most online businesses don't have the same overhead costs as brick-and-mortar locations, they can also offer loans with lower costs and interest rates.
If approved, you can typically get your money within 24 hours. Most lenders require you to have an active checking account in which they can deposit your loan.
Once you complete your loan paperwork, they can wire the money to that account in very little time. Bank and credit union loans can take considerably longer.
If you apply for an online loan on a holiday or over the weekend, it may take longer to receive your money. While some lenders can still process your paperwork these days, they have to rely on your bank to accept the transfer and reflect the new balance in your account.
Online Lenders Examine the Big Picture, Not a Snapshot
A bad credit score can hinder you from doing a lot of things. Your financial history can affect your ability to get a job, rent an apartment, or get a credit card.
But your low credit score doesn't completely disqualify you from getting a personal loan from one of an increasing number of online lenders. That's because these lenders examine your overall financial picture — not just a small snapshot from your past.
By applying through one of the best options for small personal loans for bad credit listed above, you can shop your needs to dozens of lenders who will compete for your business by offering competitive terms and flexible approval standards.
Advertiser Disclosure
BadCredit.org is a free online resource that offers valuable content and comparison services to users. To keep this resource 100% free for users, we receive advertising compensation from the financial products listed on this page. Along with key review factors, this compensation may impact how and where products appear on the page (including, for example, the order in which they appear). BadCredit.org does not include listings for all financial products.
Our Editorial Review Policy
Our site is committed to publishing independent, accurate content guided by strict editorial guidelines. Before articles and reviews are published on our site, they undergo a thorough review process performed by a team of independent editors and subject-matter experts to ensure the content's accuracy, timeliness, and impartiality. Our editorial team is separate and independent of our site's advertisers, and the opinions they express on our site are their own. To read more about our team members and their editorial backgrounds, please visit our site's About page.