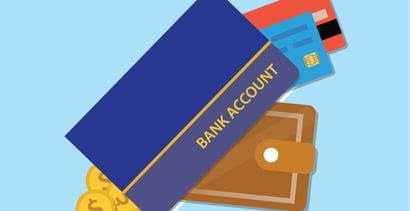 I had a flashback when my editor assigned me this article on second chance bank accounts. Many decades ago, I got my first job as a programmer without the benefit of any training. My initial assignment was a disaster, a program so full of holes it could have been imported from Switzerland. 
My boss recognized a problem, but instead of firing me, he sent me for training, and the rest is history. I truly understand the value of second chances.
If you've ever screwed up your credit to the point where no regular bank will let you open an account, these six institutions offer the promise of redemption. They accept customers with bruised and battered credit, offering checking accounts and some innovative services you may not find at your local bank branch.
Best Second Chance Checking Accounts
We've identified a half-dozen financial institutions that offer second-chance checking accounts and related services such as ATM access, direct deposit, and the use of a debit card. These online banks enjoy a much lower overhead without being burdened with the costs of brick-and-mortar branches. They share these cost savings with their customers through low fees and extended services.
The may be the best second-chance account. It is on a mission to help its customers regain their financial health. It offers low fees on its attractive, FDIC-insured checking and savings accounts.
No minimum deposit, ChexSystem review, monthly service charge, application fee, or overdraft fee (up to $200 of overdraft protection)¹
Get a Visa® debit card with access to 60,000+ fee-free ATMs²
Direct deposits arrive up to two days early³
Use "Pay Anyone" to transfer funds electronically⁴
Automatically grow your savings
Mobile banking app with support for popular e-wallets, mobile check deposit, and no-fee mobile payments

Chime allows you to round up your debit card transactions to the nearest dollar and transfer the round-up to a savings account. You can also automatically divert a portion of your direct deposits into a savings account. 
The Sable Debit Card is attached to an online bank account that waives the usual bank expenses, including a monthly service charge and an annual fee, ATM fee, foreign transaction fee, and overdraft fee. It requires no minimum deposit, minimum balance, Social Security number, or credit check to open. Moreover, you'll earn cash back on eligible purchases.
Debit Mastercard® with 1% cash back on select debit card purchases
Social Security number and credit history are not required
$0 liability protection and extended warranties on purchases 
Free bill pay
Mastercard Airport Concierge available
Transfer money fee-free domestically and internationally to more than 55 countries
The Sable debit card works with popular mobile banking and payment apps, including Apple Pay, Google Pay, and Samsung Pay. You can apply for a Sable ONE secured credit card that offers cash back rewards, car rental insurance, and cellphone protection.
Banking services are provided by Coastal Community Bank, Member FDIC, pursuant to license by Mastercard International Inc.
M1 Finance offers The Finance Super App™ that allows you to invest, borrow, and spend on one intuitive platform. It provides accounts with fewer fees, tools with intelligent capabilities, and strategies to help you build long-term wealth.
The FDIC-insured M1 Spend checking account offers a signup bonus, payment scheduling, and early direct deposit
M1 Plus offers 1% cash back on purchases and 1% APY on balances (annual fee waived the first year)
No required minimum balance
Up to four ATM reimbursements per month
Low international fees, waived with M1 Plus 
You can get an M1 Visa Signature credit card with zero liability, instant freeze and unfreeze, and cash back rewards that you can reinvest. M1 also offers a commission-free brokerage account, custodial accounts, and a flexible line of credit.
Current offers a free checking account, a teen account, and a premium account for $4.95 per month. You can add money to your checking account via cash deposits at select retailers, mobile check deposits, and direct debit deposits.
No fees for courtesy overdraft protection and select transfers
No minimum deposit balances
Access Allpoint network of 40,000+ free ATMs
Free Visa debit card with reward points on each eligible debit card purchase
Goal-directed Savings Pods support automatic savings and debit card round-ups
$50 signup bonus when you meet direct deposit requirements
Teen banking with a prepaid debit card, parental controls, and automated allowances
Choice Financial Group provides FDIC-insured banking services
Using the Current mobile app, you can set up budgets, perform a mobile deposit, and receive instant purchases notifications. The premium account adds early access to direct deposits and immediate gas station authorizations. 
Current is a financial technology company, not a bank. Banking services provided by and Visa® Debit Card issued by Choice Financial Group, Member FDIC, pursuant to a license from Visa U.S.A. Inc and can be used everywhere Visa debit cards are accepted.
The Flare Account from ACE Cash Express provides online second chance banking services and a high-yield savings account. Its mobile app enables payback rewards on select purchases and mobile check deposits.
Direct deposits allow faster access to your money
For a one-time processing fee, you can get a debit card with select rewards and an optional courtesy pay overdraft service
No fee on ATM withdrawals of up to $400/day at ACE Cash Express locations
Savings account pays a competitive APR on balances up to a set amount
Receive alerts on account transactions and balances
Virtual accounts available for enhanced security and protection
Charity debit card programs let you donate your rewards
The core Flair Account charges a monthly fee that you can reduce via direct deposits. You receive a token APY on your deposited funds, and you can link your account to other banks and PayPal for easy money transfers.
Oxygen is an app that supports personal and business bank accounts from Bancorp Bank. It's an ideal account for businesses with bad credit.
Four different cash-back reward programs
No monthly service charge, minimum balance, or ACH fee
It comes with a Visa debit card 
Get paid up to two days faster with direct deposit
Create single-use or merchant-locked cards that mask your card details
PriorityPass lounge access
Free cellphone and travel insurance
The account offers digital reimbursements for select merchants, including Peloton and Netflix. The Oxygen app allows you to incorporate an LLC quickly if you are a business owner.
What Is a Second Chance Bank Account? 
Second chance bank accounts allow consumers with a troubled financial history to access banking services, including checking, savings, ATM access, and debit cards. Many second chance banks have no physical branches, forcing you to interact online and via a mobile app. 
But some familiar brick-and-mortar banks, including the Wells Fargo Opportunity Checking and Clear Access Banking accounts, offer a second chance checking account, albeit with monthly fees and limited services.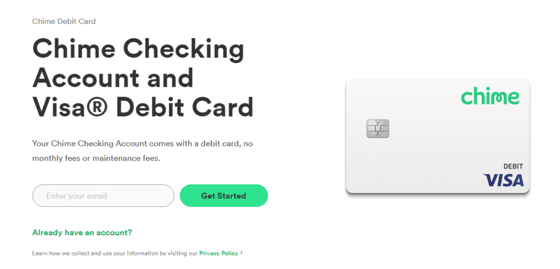 We call banks "second chance" because they don't check your credit or past banking problems when you apply for an account. It's your second chance to demonstrate that you can handle your finances responsibly. You should receive immediate approval when you submit your account application. 
How Does a Second Chance Bank Account Work?
In practice, second chance online banks work similarly to traditional banks with personal checking accounts except perhaps for the lack of branches. You use your mobile app to manage your account, check balances, pay bills, and transfer money. You can also accept direct deposits and access ATMs. 
Some of these banks allow you to write physical checks, although most encourage you to pay bills online and use your debit card whenever possible. Most second-chance banks offer access to an established ATM network for free. However, you'll pay fees when you use out-of-network machines.
What Services Do Second Chance Bank Accounts Provide?
Most second chance banks offer the following essential services:
Checking and savings accounts
Debit cards
Direct deposits
ATM access
Mobile deposits
Online and app account management
Money transfers
Credit cards
M1 Finance also offers brokerage services, which many brick-and-mortar banks do not. Some second chance banks also offer business accounts.
The convenience of an online-only second chance bank's 24-hour operation has a few downsides:
No in-person service: Customer service may be available via phone, email, or chat, but you can't interact directly with a human being across a desk when dealing with an online second-chance bank.
Limited secondary services: A traditional bank or credit union may offer services unavailable from most second chance banks, including insurance, annuities, car loans, personal checking, mortgages, credit builder accounts, and financial counseling.
Personal relationships: Customers, especially business owners and borrowers, can establish personal connections with their branch bankers. This capability may sometimes amount to handholding but can often be necessary to businesses that need readily available credit. For example, a professional home flipper may apply for dozens of mortgages each year and needs a banker who offers a sympathetic ear, a quick loan, and a reasonable rate. Online-only banks generally don't provide personal relationships.
International commerce: You will need a large, traditional bank for help with letters of credit, foreign payrolls, currency exchange, and global treasury management.
Only you can decide whether these are dealbreakers for your unique banking needs.
Do Second Chance Bank Accounts Check Credit?
Most second-chance banks boast that they do not check applicants' credit, meaning they don't pull a credit report from the three major credit bureaus (Experian, Equifax, and TransUnion). That's a boon to customers with bad credit who have trouble opening conventional bank accounts.
Your second chance account may offer you a credit card that doesn't report your payments to a credit bureau and can't help you rebuild credit. Be sure to check with the bank to find out its reporting policy if you intend to get a credit card. 
ChexSystems provides another, lesser-known form of reporting. It collects information about the problems consumers have with their deposit (i.e., checking and savings) accounts, including:
Overdrafts (assuming no overdraft protection)
Bounced checks
Bank-initiated account closure
Unpaid negative balance
Fraud or identity theft
ATM, card, or account abuse
Number of recently opened accounts
A typical bank or credit union relies on ChexSystems reports to evaluate customer applications. A bank will likely deny you an account if you have a negative ChexSystems report.
Second chance banks usually do not use ChexSystems — otherwise, they would have trouble offering second chances. In some cases, a second chance bank may offer special accounts for applicants with problems on ChexSystems — a so-called fresh start checking. 
These fresh start checking accounts often charge monthly fees but allow you to graduate to regular, no-fee checking after a probationary period.
Unlike the credit bureaus, ChexSystems reports only negative information, which remains on file for five years. Under the Fair Credit Reporting Act, you have a right to correct misinformation on consumer reports, including those from ChexSystems.
How Should I Compare Second Chance Banks?
Ask the tough questions when comparing second chance banks. You'll want to know the following:
Branches: A few traditional branched banks offer second chance accounts. You may find this important if you prefer to establish a personal relationship with a banker.
Fees: Understand the bank's entire fee schedule and any required minimum balances or direct deposit activity. Naturally, you'll prefer a no-fee account, but you may not find a small monthly fee disqualifying.
ATMs: Most second chance banks offer free ATM use within a network. But not all networks are equal, so check whether machines are near you. Also, consider any daily or monthly limits on deposits and withdrawals.
Services: Compare the services that second chance banks offer. Some do not permit paper checks or person-to-person money transfers. 
Cards: Most second chance banks offer debit cards and credit cards. Ideally, both should provide rewards for purchases. If you want a credit card, compare APRs, grace periods, fees, signup bonuses and promotions, availability of cash advances and balance transfer transactions, and credit limits.
Apps: Most second chance accounts operate via mobile apps. You can compare apps based upon their user-friendliness and their functionality. For example, ask whether an app supports mobile check deposits and integrates with a mobile e-wallet.
In some cases, you may find a relevant service to be a tiebreaker. For example, you may prefer a second chance checking account that offers brokerage services or helps you create an LLC.
Can I Open A New Bank Account If I Still Owe Another Bank?
Opening a new bank account can be tricky if you owe money to another bank. Much depends on whether the new bank subscribes to ChexSystems, which reports your previous banking problems.
Many second chance banks either don't use ChexSystems reports (e.g., Varo Bank Account, Stride Bank Account) or don't treat a credit report as decisive. In this way, second chance banks can offer you a fresh start despite previous branch or online banking problems.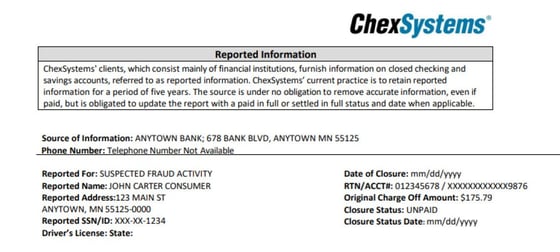 Consider whether you'd like to clean up previous bank problems rather than trying to open an account that ignores them. Repaying debt and fees may help avoid collections and help your credit score. 
What Are the Alternatives to Second Chance Banking? 
It may be you who doesn't want to give a bank a second chance or even a first. Those who are bank averse can access many bank-type services through a prepaid debit card. Our top three picks are as follows:
Brink's gives you the peace of mind you deserve. Securing cash and valuables since 1859.
With Brink's Direct Deposit, you can get paid faster* than a paper check.
No late fees or interest charges because this is not a credit card.
Use the Brink's Money Prepaid Mobile App to manage your account on the go and get text message or email alerts (Message & data rates may apply.)
*Card issued by Republic Bank & Trust Company, Member FDIC. Card may be used everywhere Mastercard Debit cards are accepted. "Apply Now" for full details.
See additional Brink's Prepaid Mastercard® Details.
| Application Length | Interest Rate | Reports Monthly | Reputation Score |
| --- | --- | --- | --- |
| 5 minutes | N/A (Prepaid) | No | 7.5/10 |
Move money from your PayPal account to fund your prepaid card account.
Earn cash back and personalized offers, just for using your card.
With Direct Deposit, you can get paid faster than a paper check.
Card issued by The Bancorp Bank, Member FDIC. Card may be used everywhere Debit Mastercard is accepted.
Click PayPal Prepaid Mastercard® for additional features & program details, and to request a Card.
| Application Length | Interest Rate | Reports Monthly | Reputation Score |
| --- | --- | --- | --- |
| 5 minutes | N/A (Prepaid) | No | 9.5/10 |
With Direct Deposit, you can get paid faster than a paper check.
No late fees or interest charges because this is not a credit card.
Use the Netspend Mobile App to manage your Card Account on the go and enroll to get text messages or email alerts (Message & data rates may apply).
Card use is subject to activation and ID verification. Terms and Costs apply.
Card issued by Pathward N.A., Member FDIC. Card may be used everywhere Visa debit card is accepted.
See additional NetSpend® Prepaid Visa® details.
| Application Length | Interest Rate | Reports Monthly | Reputation Score |
| --- | --- | --- | --- |
| 5 minutes | N/A (Prepaid) | No | 7.5/10 |
A prepaid debit card is similar to a bank debit card, except that a bank account doesn't fund it. Instead, you load the prepaid card with cash. Otherwise, you can use a prepaid card like a bank debit card to make purchases and withdraw money from an ATM. 
You should pay close attention to fees when choosing a reloadable debit card. The most common charges include a flat monthly or per-use fee, load fees, withdrawal fees, and foreign transaction fees, among other fees. The nice thing about a prepaid debit card is that you won't have to pay overdraft fees because there is no overdraft privilege.
As with second chance checking, prepaid debit cards don't check your credit or banking history. Mobile apps support both types of accounts. You can use prepaid cards in ATMs and transfer money to other accounts or people. 
Choose the Second Chance Bank Account That's Best For You
Second chance bank accounts vary enough to warrant careful comparison shopping before deciding which is the best checking account for you. Find out how much they cost and what services they provide. Your bad credit score or previous branch or online banking problems won't keep you from getting the best checking account at the best second chance bank.
If you just don't like banks, consider a reloadable prepaid debit card instead. These nifty little cards offer many of the same services you get from a bank account without worrying about the overdraft privilege or late fees. And just like second chance bank accounts, prepaid debit cards welcome everyone, even financial offenders.
---
1 Chime SpotMe is an optional service that requires a single deposit of $200 or more in qualifying direct deposits to the Chime Checking Account each month. All qualifying members will be allowed to overdraw their account up to $20 on debit card purchases and cash withdrawals initially, but may be later eligible for a higher limit of up to $200 or more based on member's Chime Account history, direct deposit frequency and amount, spending activity and other risk-based factors. Your limit will be displayed to you within the Chime mobile app. You will receive notice of any changes to your limit. Your limit may change at any time, at Chime's discretion. Although there are no overdraft fees, there may be out-of-network or third party fees associated with ATM transactions. SpotMe won't cover non-debit card transactions, including ACH transfers, Pay Anyone transfers, or Chime Checkbook transactions. See Terms and Conditions.
2 Out-of-network ATM withdrawal fees may apply except at MoneyPass ATMs in a 7-Eleven, or any Allpoint or Visa Plus Alliance ATM.
3 Early access to direct deposit funds depends on the timing of the submission of the payment file from the payer. We generally make these funds available on the day the payment file is received, which may be up to 2 days earlier than the scheduled payment date.
4Sometimes instant transfers can be delayed. The recipient must use a valid debit card to claim funds. Once you are approved for a Chime Checking Account, see your issuing bank's Deposit Account Agreement for full Pay Anyone Transfers details. Please see the back of your Chime debit card for your issuing bank. See Terms and Conditions.
Advertiser Disclosure
BadCredit.org is a free online resource that offers valuable content and comparison services to users. To keep this resource 100% free for users, we receive advertising compensation from the financial products listed on this page. Along with key review factors, this compensation may impact how and where products appear on the page (including, for example, the order in which they appear). BadCredit.org does not include listings for all financial products.
Our Editorial Review Policy
Our site is committed to publishing independent, accurate content guided by strict editorial guidelines. Before articles and reviews are published on our site, they undergo a thorough review process performed by a team of independent editors and subject-matter experts to ensure the content's accuracy, timeliness, and impartiality. Our editorial team is separate and independent of our site's advertisers, and the opinions they express on our site are their own. To read more about our team members and their editorial backgrounds, please visit our site's About page.