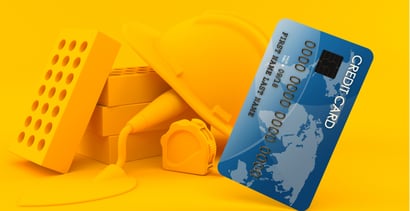 If you still remember the trauma of learning the truth about Santa Claus, this review of prepaid credit cards to build credit may deliver a similar blow. There is no such thing as a prepaid credit card. If it's prepaid, it's a debit card – not a drop of credit there. 
What's more, no prepaid debit card builds credit because, well, they don't use credit.
Before assuming the fetal position, let's ease your mind. There is a credit card account designed to build credit. It's not prepaid, it's secured.
Prepaid Cards That Build Credit Are Called Secured Cards
The source of much confusion about secured cards is that, in a way, they are prepaid. With a secured credit card, you must deposit cash collateral equal to your card's credit line. 
You don't spend that collateral when you use your card. Instead, you use the credit granted by the card issuer. That required security deposit is there just in case you miss a payment. 
The editors at BadCredit.org consider these nine secured cards to be the cream of the crop for those who have bad credit. However, be aware of the charges you'll face, such as a monthly fee for account maintenance or a foreign transaction fee for purchases made in another currency. Nonetheless, if you're looking to beef up your credit score, these cards can do the job. 
1. Secured Sable ONE Credit Card
This offer is currently not available.
| Application Length | Interest Rate | Reports Monthly | Reputation Score |
| --- | --- | --- | --- |
| N/A | N/A | N/A | N/A |
The Secured Sable ONE Credit Card wants you to graduate to an unsecured traditional credit card as quickly as possible. It offers quantified milestones to gauge your progress toward that goal, such as making 15 or more transactions every month totaling at least $250 in spending. 
You can use the card's mobile app to track your progress toward graduation. Sable cards do not charge a foreign transaction fee.
2. PREMIER Bankcard® Secured Credit Card
This offer is currently not available.
| Application Length | Interest Rate | Reports Monthly | Reputation Score |
| --- | --- | --- | --- |
| N/A | N/A | N/A | N/A |
The PREMIER Bankcard® Secured Credit Card is our second-favorite secured credit card. PREMIER Bankcard® is a four-time recipient of Mastercard's coveted Performance Excellence Award. Please read the card's terms and conditions for information about the interest rate and annual fee (See Provider Website for full Terms & Conditions). 
3. Surge® Platinum Secured Mastercard®
This offer is currently not available.
| Application Length | Interest Rate | Reports Monthly | Reputation Score |
| --- | --- | --- | --- |
| N/A | N/A | N/A | N/A |
The Surge® Platinum Secured Mastercard® helps you build a credit history and earn rewards. It outshines some of its competitors by not charging setup or maintenance fees.
The card allows cash advances and waives the accompanying fee for the first year. The card's mobile app lets you view statements, specify a direct deposit, check due dates, and make payments at any time. An optional credit protection plan provides benefits for specified losses. 
Better than Prepaid…Go with a Secured Card! Load One Time – Keep On Using
Absolutely No Credit Check or Minimum Credit Score Required
Automatic Reporting to All Three National Credit Bureaus
9.99% Low Fixed APR – Your Rate Won't Go Up Even if You Are Late
Activate Today with a $200 Minimum Deposit – Maximum $1,000.
Increase Your Credit Limit up to $5,000 by Adding Additional Deposits Anytime
| Application Length | Interest Rate | Reports Monthly | Reputation Score |
| --- | --- | --- | --- |
| 10 minutes | 9.99% Fixed | Yes | 7.5/10 |
The Applied Bank® Secured Visa® Gold Preferred® Credit Card promises you an approval decision in less than 60 seconds. It charges no application fee or penalty rate. The low interest rate helps mitigate the lack of a grace period on eligible purchases.
Applied Bank's secured Visa card does not charge fees for monthly maintenance or credit limit increases. You can pay your credit card bill, check your balance, monitor your credit availability, and more through the card's website or mobile app.
Limited Time Offer: $51 funding voucher applied for all new accounts. Get a $200 credit line for $149. Click "Apply Now" to see additional terms and conditions.
No credit check to apply. Zero credit risk to apply!
Looking to build or rebuild your credit? 2/3 of cardholders receive a 48+ point improvement after making 3 on-time payments
Extend your $200 credit line by getting considered for an unsecured credit line increase after 6 months – no additional deposit required!
Get free monthly access to your FICO score in our mobile application
Build your credit history across 3 major credit reporting agencies: Experian, Equifax, and Transunion
Add to your mobile wallet and make purchases using Apple Pay, Samsung Pay and Google Pay
Fund your card with a low $200 refundable security deposit to get a $200 credit line
Apply in less than 5 minutes with our mobile first application
Choose the due date that fits your schedule with flexible payment dates
Fund your security deposit over 60 days with the option to make partial payments
Join over 1.2 million cardholders who've used OpenSky to build their credit
| Application Length | Interest Rate | Reports Monthly | Reputation Score |
| --- | --- | --- | --- |
| 9 minutes | 25.64% (variable) | Yes | 7.0/10 |
The OpenSky® Secured Visa® Credit Card provides all the Visa card benefits, including fraud protection and worldwide acceptance. By setting up email alerts, you'll always know your next payment date and available credit limit. 
The application process consists of four simple steps that take less than five minutes to complete. The card's interest rate is lower than most secured cards without sacrificing the regular grace period. You won't face many nuisance charges, and the restrained fees are a plus.
1% Cash Back Rewards on payments
Choose your own credit line – $200 to $2000 – based on your security deposit
Build your credit score.¹ Reports to all 3 credit bureaus
No minimum credit score required for approval!
¹ Cardholders who keep their balance low and pay their credit card bill on time every month typically do see an increase in their credit score.
| Application Length | Interest Rate | Reports Monthly | Reputation Score |
| --- | --- | --- | --- |
| 9 minutes | 19.24% (V) | Yes | 7.5/10 |
The First Progress Platinum Select Mastercard® Secured Credit Card ranks higher than its two siblings from the same issuer due mainly to its reasonable trade-offs. The card's annual fee and APR fall between the two other First Progress credit cards.
This card provides the protection, convenience, and prestige that comes with the worldwide Mastercard network. The issuer deducts your annual fee from your required security deposit but will restore your credit line when you pay your bill.
Choose your own credit line based on how much money you want to put down as a security deposit.
Initial deposits can be from $200 to $3,000. You can increase your credit line at any time by adding additional money to your security deposit, up to $3,000.
After 9 months, we review your account for a credit line increase. No additional deposit required!
Secured Credit Cards are great for people looking to build or rebuild credit and are available to people with all kinds of credit backgrounds.
Unlike a debit card or a pre-paid card, it helps build your credit history. We report your payment history to all three major credit-reporting agencies.
Get your FICO® Credit Score for free each month.
Fraud coverage if your card is lost or stolen. Access your account 24 hours a day, 7 days a week. Get help staying on track with available Auto Pay and account alerts.
Card issued by Merrick Bank, Member FDIC.
| Application Length | Interest Rate | Reports Monthly | Reputation Score |
| --- | --- | --- | --- |
| 10 minutes | 22.70% Variable | Yes | 7.5/10 |
The Merrick Bank Secured Credit Card from Merrick Bank has a relatively low APR and gives cardholders wide latitude to set their credit lines. You pay the annual fee as a lump sum when you open the account, but the payments are monthly in subsequent years. 
This card provides exclusive deals on shopping, travel, and entertainment. The card does not assess a setup fee and doesn't charge you for exceeding the card limit. You can order your card in one of several colors for no extra charge. 
1% Cash Back Rewards on payments
Choose your own credit line – $200 to $2000 – based on your security deposit
Build your credit score.¹ Reports to all 3 credit bureaus
No minimum credit score required for approval!
¹ Cardholders who keep their balance low and pay their credit card bill on time every month typically do see an increase in their credit score.
| Application Length | Interest Rate | Reports Monthly | Reputation Score |
| --- | --- | --- | --- |
| 8 minutes | 15.24% (V) | Yes | 7.5/10 |
If you want the lowest APR from this issuer, the First Progress Platinum Prestige Mastercard® Secured Credit Card should be your pick. In return, you'll have to pay the highest of the three annual fees from the First Progress trio. However, the difference in fees is minor.
All three cards are otherwise identical. Each offers an interest-free grace period, and they all charge the same fee for cash advances.
Choose your own credit line – $200 to $2000 – based on your security deposit
Build your credit score.¹ Reports to all 3 credit bureaus
No minimum credit score required for approval!
¹ Cardholders who keep their balance low and pay their credit card bill on time every month typically do see an increase in their credit score.
| Application Length | Interest Rate | Reports Monthly | Reputation Score |
| --- | --- | --- | --- |
| 9 minutes | 25.24% (V) | Yes | 7.5/10 |
First Progress Platinum Elite Mastercard® Secured Credit Card optimizes annual fees at the expense of higher APRs. This member of the First Progress trio will appeal most to consumers who don't plan to maintain large unpaid balances each month.
Synovus Bank of Columbus, Georgia, issues all the First Progress credit cards. The bank will not pay you interest on your security deposit, but that's the case for virtually every secured credit card bank account. And just like a bank account, your deposit is FDIC-insured.
What Is a Secured Credit Card?
A secured credit card looks, feels, and, for the most part, operates just like an unsecured traditional credit card. You can use it to charge purchases when shopping in stores, online, over the phone, or in apps. 
Most secured cards also support cash advances, but few allow balance transfer transactions. Typically, you would use a regular credit card to do a balance transfer.
The most significant characteristic of secured credit cards is the requirement for a security deposit. Typically, issuers do not perform credit checks on applicants. By collecting cash collateral, the issuers of secured cards can afford to overlook the financial missteps of their customers. 

With some rare exceptions, your initial credit line will equal your security deposit. In some cases, the issuer will subtract the annual fee from the initial amount but will later restore the limit once you've made payments. 
Generally, the reviewed cards set the initial limit at $200 or $300 but allow you to increase that limit by depositing additional collateral. Maximum deposits typically range between $1,000 and $5,000.
Your issuer may make your card "partially secured" by raising your credit limit without requiring additional funds. You may earn this benefit by consistently paying your bill on time.
How Do Secured Cards and Prepaid Cards Compare?
Although there is no such thing as a prepaid credit card, folks may get confused when articles use that phrase. Let's clarify how secured credit cards and prepaid debit cards compare.
The differences between secured and prepaid cards stem from how you pay for your purchases:
Prepaid debit card: You spend money that you've already deposited into the card account. Think of it as pay now, buy later. Because credit plays no role, prepaid cards don't affect your credit score, and typically the card issuer will not check your credit. 
Secured credit card: You spend money that the card issuer lends you up to the amount of your refundable security deposit. In other words, it's buy now, pay later. The card issuer does not use your collateral to pay for your purchases unless you fail to pay your bill.

Secured cards directly affect your credit score. Each major credit bureau tracks your spending and payments on a credit report, adjusting your score according to how responsibly you use your card. A late payment can significantly hurt your credit score, and repeated occurrences may force the card issuer to cancel your account.

Secured card issuers routinely do a hard pull of your credit when you apply for a card. These inquiries can slightly depress your credit score, but the impact is minor and temporary.
The right card for you depends on your goals. If you are looking for a convenient way to spend your money, a prepaid card fits the bill. You won't be building your credit, but neither will you be hurting it. Using a prepaid card will not increase your debt or trigger overdraft fees.
If you want to build credit, a secured card can be the right answer. You can get one despite a bad credit score (or no score at all), based primarily on the amount you deposit. Secured cards let you finance your purchases over time, which may be helpful if you're on a tight budget and you have less than good credit.
How Does a Secured Card Work?
Aside from the security deposit, secured and unsecured cards operate the same way. You use your card to purchase items in retail stores, online, in-app, or over the phone. The card company pays the merchant for your purchase by lending you the amount needed up to your credit limit. 
You then repay your card balance partially or entirely by the next payment due date. You must pay at least the minimum required amount by that date. Any unpaid balances trigger interest charges that accrue until you repay the total amount.
Credit cards have 12 or 13 billing cycles per year. At the end of each cycle, the issuer will generate an online or paper billing statement containing:
the period's start and end dates
card activity since the start of the cycle
any balances that existed before the statement period began
your interest charges (if any)
your current balance due
how much of your credit line is still available for use
Most secured cards grant you a grace period, an interval between the statement date and payment due date. Cards do not have to offer grace periods, but the period must last at least 21 days if they do. If you start the billing cycle with a $0 balance, your purchases will not accrue interest until the grace period ends. 
After the grace periods expire, any unpaid balance will trigger daily interest until you repay the balance in full. The card calculates interest each day by multiplying the outstanding balance by the card's daily percentage rate (i.e., the APR divided by 365). 
You can avoid interest charges by repaying your bill in full before the end of the grace period. If your card doesn't offer a grace period, your purchases will accrue interest starting at the transaction date.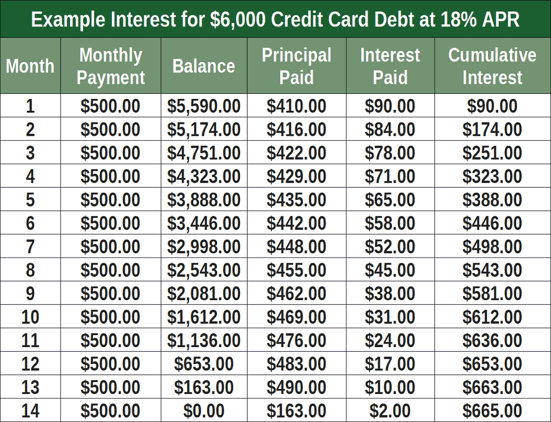 Generally, secured credit cards feature APRs lower than comparable unsecured cards. That's because your collateral deposit reduces the card issuers' risk of losing money if you fail to make timely payments. 
Some secured cards reward you with cash back, points, or miles for your eligible purchases, even though you don't have good credit. You can trade those rewards for money, goods, or services. Secured cards may also offer extra benefits, such as free FICO scores, travel insurance, or text alerts.
You can position yourself to receive an upgrade to a regular credit card by paying your bill on time each month. Should the issuer decide to upgrade you, it will refund your deposit and may offer you a higher credit limit at the same time. Some cards charge a fee when they increase your limit.
Many secured cards allow you to get cash advances, starting at account opening or after a waiting period. The card may restrict cash advances to an amount less than your credit limit. A fee applies for each cash advance transaction.
Cash advances are immediate loans, accruing interest every day until repaid — they do not receive a grace period. The APRs for purchases and advances may differ.
How Do I Get a Secured Credit Card?
The easiest way to get a secured card is to apply online. You can click on the APPLY NOW links in this article to start the process. Most cards allow you to prequalify first, which doesn't require a credit check and won't hurt your credit.
You begin by submitting a short form requesting data about you, your income, and your expenses. The issuer will instantly tell you whether you prequalify for the card. 
If you successfully prequalify, you can apply for the card by supplying any additional information the issuer needs. At this point, most credit card companies will pull your credit. You must send in the specified security deposit after the issuer accepts your application and you sign the cardmember agreement.
After receiving your security collateral, the issuer will ship you the card for your immediate use. You'll need to verify receipt of the card online or over the phone before you can use it.
Note that we have not reviewed in depth some of the secured credit cards from a few major banks like Citi and Bank of America. However, the Citi Secured Mastercard® and the BankAmericard® Secured Credit Card are two worthwhile options with credit limits greater than $1,000 (that you must fund with a deposit).
Do Secured Credit Cards Build Credit?
One of the primary reasons consumers opt for secured cards is to establish or rebuild credit. The card issuers send information to the three major credit bureaus each month that details your spending and payment activity. 
Each credit bureau records the information, and credit scoring models, including FICO and VantageScore, use that data to calculate your latest score.
Your credit scores depend primarily on your ability to avoid late payments and how much of your credit line is currently in use (i.e., your credit utilization ratio). Other factors include how often you apply for new credit, the age of your accounts, and your mix of credit and loans.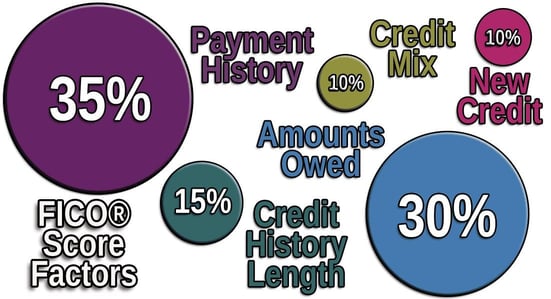 The typical secured card customer has a poor FICO score (i.e., below 600 on the 300 to 850 scale). 
By paying bills on time, keeping your credit utilization ratio below 30%, and restricting your applications for new credit, you may prompt a credit score increase. Missed payments will harm your score and remain on your credit report for seven years.
What Is the Highest Credit Limit I Can Get With a Secured Credit Card?
A card issuer sets a card's maximum credit limit equal to the highest security deposit it will accept. Among the reviewed cards, that maximum is usually no higher than $3,000 and can be considerably less. 
Secured cards tightly regulate your initial credit limit, usually in the $200 to $300 range. You may be able to increase the limit on your own, or you may have to wait for permission from the issuer. Unless the issuer decides differently, you will have to increase your security deposit to accommodate a higher credit line.
Can I Get A Secured Card Despite My Low Credit Score?
A secured card may be the only credit card account you can get when your credit score is low. Issuers usually accept all applicants who can deposit the required collateral. In other words, they base their approval upon your security deposit, not your poor credit score.
Occasionally, an applicant may have a poor payment history, so troubled that the issuer may decline the application. For example, the credit card company may turn you down if you've been convicted for fraud or are currently in bankruptcy proceedings. 
In addition, you must be at least 18 years old, have a Social Security number, and reside in a state in which the credit card operates. Many issuers do not permit an applicant to get a second secured card. 
If you own a small company, you may want to consider getting a secured business credit card, such as the BBVA Secured Visa® Business Credit Card.
Do Credit Unions Offer Secured Credit Cards?
Yes, indeed, credit unions are a large part of the secured credit card market. The mission of credit unions is to provide helpful financial services to their members, including credit counseling and support for building credit. 
Unlike banks, they are nonprofit institutions run by and for their members. Because they don't seek a profit, they can afford to offer more reasonable credit terms and various helpful products, including credit builder loans, high-yield savings account options, and secured and unsecured credit card options.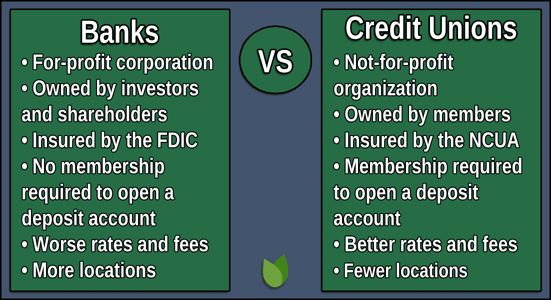 Among our favorite secured cards from credit unions are the Digital Federal Credit Union VISA Platinum Secured Card and the USAA Secured Card American Express Card. You must open a checking or savings account with the credit union to get these credit cards.
Review the Fine Print Before Choosing a Secured Credit Card to Build Credit
Now that you know that prepaid credit cards to build credit are secured credit cards, you may want to apply for one or more. That's a productive idea if you plan to fix a bad credit score.
Do not, however, treat all secured credit cards the same. Some are better than others due to the fees they charge or the rewards they offer. Our reviews are a great place to start, but nothing beats reading the terms and conditions each card issuer publishes. Only there will you be able to cut through the happy marketing claims and discover a card's true nature. 
Advertiser Disclosure
BadCredit.org is a free online resource that offers valuable content and comparison services to users. To keep this resource 100% free for users, we receive advertising compensation from the financial products listed on this page. Along with key review factors, this compensation may impact how and where products appear on the page (including, for example, the order in which they appear). BadCredit.org does not include listings for all financial products.
Our Editorial Review Policy
Our site is committed to publishing independent, accurate content guided by strict editorial guidelines. Before articles and reviews are published on our site, they undergo a thorough review process performed by a team of independent editors and subject-matter experts to ensure the content's accuracy, timeliness, and impartiality. Our editorial team is separate and independent of our site's advertisers, and the opinions they express on our site are their own. To read more about our team members and their editorial backgrounds, please visit our site's About page.