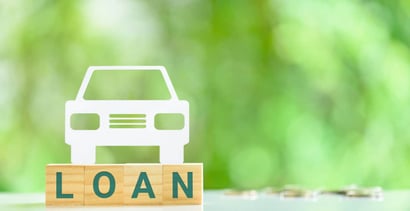 Getting a car loan with bad credit may be challenging, but getting preapproved can make the process run smoothly. While your credit score is one of the most important factors when applying for a loan, getting preapproved before you apply lets you know where you stand so you can shop confidently.
Getting preapproved for an auto loan early on helps you see which rates and terms you may qualify for. It also makes it easier to shop around and compare offers from different lenders. If you're looking to get an auto loan even if your credit isn't great right now, check out these preapproval auto loans for bad credit. 
Best Subprime Auto Loans With Preapproval
According to the Consumer Financial Protection Bureau, a subprime credit score is anything below 619. If this describes your situation, your best option is to work with a bad credit auto lender that's willing to give everyone a chance to qualify for a loan.
The following companies will help you quickly prequalify for an auto loan so you can review rates and terms before applying. 
Auto Credit Express is one of the leading options for preapproval auto loans for bad credit. This company helps with subprime auto financing with as little as $0 to $500 down. Auto Credit Express has a dealer network of more than 4,400 lenders. 
To get started, you can fill out a loan request form online. The form only takes about three minutes to complete, and you'll find out whether you'll be matched with reputable lenders if you're preapproved for a loan. Once you find a lender and loan offer you like, you can go straight to the dealer and start the process of shopping for and purchasing a car knowing that you're already approved. 
Since Auto Credit Express partners with so many lenders, borrowers who've filed for bankruptcy before still have a chance of getting matched with a dealer for a new auto loan. 
PenFed Credit Union offers auto loans with low rates and up to 125% financing, which represents the loan-to-value ratio (LTV). For example, if you want to borrow $20,000 for a $25,000 car, your LTV ratio would be 80% (20,000 divided by 25,0000). 
A 125% LTV ratio means you could roll negative equity into a new car purchase and may not even need to make a down payment.  
You can get preapproved online in just a few minutes so you can view your loan offer, including terms, rates, and the maximum borrowing limit. Once approved, you can go to the dealership of your choice to choose your car. PenFed Credit Union offers auto loans for both new and used cars. 
Car.Loan.com Auto Loan is another auto lender that caters to people with a bad credit score. It only takes three minutes to prequalify for a loan online. Then, you'll be matched with a lender from its dealer network that can service your auto loan. 
Getting preapproved with Car.Loan.com first means you won't have to shop around and check your credit with lenders and dealerships, which can result in several hard credit inquiries and a lot of lost time. In addition to helping you find a car loan at a local dealership, Car.Loan.com will even help set up your appointment with a finance manager to make the process of buying a car run smoothly. 
Even if you've filed for bankruptcy or have negative marks on your credit report, it's worth trying to get preapproved since this initial step won't impact your credit, and Car.Loan.com works with several Buy Here Pay Here lots. These types of car lots offer in-house financing and have more lenient approval requirements. 
LendingTree is an online lender marketplace that helps consumers find several types of loans, including auto loans. LendingTree partners with nationwide auto loan lenders with different auto loan terms, starting APRs, eligibility requirements, and maximum borrowing rates. 
For more personalized rates, you can fill out a loan request form online to see which rates and terms you qualify for. 
LendingTree's vast lender network helps you source a loan you can actually qualify for. As with several other options on this list, getting preapproved or viewing loan offers doesn't mean you'll be approved for a loan because you'll still need to apply with the direct lender.
myAutoloan.com helps borrowers compare different auto loan rates and offers they qualify for. You can prequalify online in as little as four minutes by filling out a short form. 
To get a loan, you must be at least 18 years old, earn a minimum of $2,000 per month, and apply for a minimum auto loan of $8,000. The vehicle should also be no older than 8 years old and have less than 100,000 miles. MyAutoLoan.com doesn't accept applicants who have an open bankruptcy. 
MyAutoLoan.com doesn't just partner with dealers. They also help you find loans for private vehicle purchases and lease buyouts. Once you prequalify, you'll receive up to four loan offers. From there, you can apply for the offer you think would be best, and you'll receive a check or online certificate within 24 hours so you can purchase the car you want. 
Tips For Getting Approved For an Auto Loan With Bad Credit
Getting a bad credit auto loan may be more difficult than applying for an auto loan when you have good credit, but you still have several options when it comes to knowing which lenders to consider and how to prepare for your purchase. There's also always the opportunity to improve your financial profile and raise your credit score. 
But these things take time, and you may need a car now, so here are some key tips for getting approved for an auto loan with poor credit.
Monitor your credit score. It's always important to check your credit score even if you know it's dropped or isn't that high. You want to know where you stand and whether any incorrect information is on your credit report that may be causing your score to be low. After reviewing your credit history, you can always dispute incorrect information by contacting each of the three major credit bureaus (Experian, Equifax, and TransUnion). But if all the information is accurate, you'll still know which area to work on, such as paying down debt, paying off a collections account, or limiting your hard inquiries. 
Shop around. Shop around and compare bad credit auto financing offers by getting prequalified through some of the lenders on this list. This can help you see which rates and terms you qualify for before actually submitting an application and getting a hard credit inquiry. 
Consider the overall cost of your loan. Use an online loan calculator to consider the total cost of your loan including the borrowing amount, interest rate, taxes, and fees. It's also important to make sure you can afford the monthly payment. If the payment seems too high, you may need to reduce your borrowing amount or make a larger down payment. 
Use a cosigner. If you have poor credit, you can try using a cosigner to help you get an auto loan. If a family member or friend has good credit and is able to cosign, their credit score could help you secure better loan terms. Just be mindful that a cosigner is also responsible for the loan if you fail to repay it.
Make a down payment. While some bad credit auto financing options don't require a down payment, it can still be helpful to make one. Making a down payment lowers the amount you need to borrow and can also strengthen your application. 
What Is An Auto Loan Preapproval?
The concept of an auto loan preapproval is simple. It's basically a preapproved loan offer from a lender or car dealership. 
Getting preapproved is often the first step in obtaining a loan. It allows the lender to take a peek at your financial situation and credit to see if you meet the basic qualification for a loan. From there, the lender can tell you important information like how much you're approved to borrow, along with which terms and interest rates you can expect. 
Credit Score
Avg. APR
New Car
Avg. APR
Used Car
Superprime: 781-850
5.18%
6.79%
Prime: 661-780
6.40%
8.75%
Nonprime: 601-660
8.86%
13.28%
Subprime: 501-600
11.53%
18.55%
Deep Subprime: 300-500
14.08%
21.32%
Source: Experian, July 2023
An auto loan preapproval does not mean that you are guaranteed to receive loan funds. You will still need to submit a full application with supporting documentation. While an auto loan preapproval usually won't negatively impact your credit, you will receive a hard credit inquiry if you choose to move forward with an application. 
When it comes to getting a bad credit auto loan, the preapproval process is very quick and can help you avoid several loan applications and hard inquiries. Also, if you're afraid that you'll get denied for an auto loan altogether, it's best to get preapproved with a lender first. 
How Can I Prequalify For a Car Loan Without Hurting My Credit?
Make sure the prequalification form is not actually a full application. Most lenders will state explicitly that prequalifying won't hurt your credit score. This is because they perform a soft credit check or soft credit inquiry. 
A soft credit check allows lenders to review your credit score and see how well you're managing current debt payments without performing an in-depth credit review. This soft credit pull occurs quickly and basically allows lenders to see upfront how reliable a borrower you are. 
But if you decide to move forward with a loan application, the lender will perform a hard credit check, and this could negatively impact your credit. While the number of hard inquiries on your credit report only impacts 10% of your credit score, it's best to limit the number of inquiries you have.
Most hard inquiries fall off your credit history after two years, so try to avoid making several successive new loan applications that may hurt your credit.  
Do Credit Unions and Banks Offer Bad Credit Auto Loans?
Yes, banks and credit unions offer bad credit auto loans, but it's rare. PenFed Credit Union is one lender you may want to try that also offers banking and other financial services. PenFed Credit Union provides auto loans for new and pre-owned inventory and allows you to choose the car dealership you purchase from. 
Capital One is a well-known bank that can preapprove you for an auto loan online. However, The Capital One Auto Finance program doesn't explicitly state online that it provides bad credit financing options. Still, the preapproval process may be worth trying since it won't negatively impact your credit. 
Many banks and credit unions do have stricter eligibility guidelines or may have a higher minimum credit score requirement. Online lenders, on the other hand, can be more flexible, including online lending marketplaces that allow you to shop around. 
Also, your car dealer may be able to help with financing if you purchase a car from a buy here pay here lot. 
Is a Down Payment Required to Finance a Car?
No, a down payment isn't always required to finance a car. Still, if you have a lower credit score, putting some money down could help strengthen your application. Making a down payment communicates to the lender that you're a serious borrower and have some cash to contribute upfront. 
Depending on the size of your down payment, it can also lower your monthly payment and total borrowing amount, allowing you to save money on interest as you pay back your loan.

When you don't make a down payment and finance a car, you will be paying interest on the total loan amount, along with any fees, taxes, and other charges that get added to the loan. 
Review Your Financial Situation Before Getting Preapproved
Preapproved auto loans for bad credit can seem like a huge win if you have a low credit score and need a car soon. That said, it's always important to review your financial situation prior to taking on a responsibility as big as financing a new car. 
A bad credit card loan will likely cost you more in terms of your interest rate, and other fees may also be attached. Run the numbers through a loan calculator and consider your budget to make sure you can afford the purchase. Financing a car with bad credit may even be able to help you rebuild your credit if you're able to make payments on time and practice healthy financial habits during your loan term. 
Auto Credit Express & Other Resources
We hope you've found our guide "5 Preapproval Auto Loans For Bad Credit (Sep. 2023)" to be helpful in meeting your financial needs. To learn more about Auto Credit Express, our top recommendation in this guide, be sure to visit the Auto Credit Express website for full details about the offer.
Our experts rate Auto Credit Express as one of the best options in auto loans for those with bad credit, giving it a 4.9/5.0 rating overall. Among its features:
Network of dealer partners has closed $1 billion in bad credit auto loans
Specializes in bad credit, no credit, bankruptcy and repossession
In business since 1999
Easy, 30-second pre-qualification form
Bad credit applicants must have $1500/month income to qualify
For more resources similar to this "5 Preapproval Auto Loans For Bad Credit (Sep. 2023)" guide, see our other popular picks for those with bad credit:
Whether you choose Auto Credit Express or any other option in our auto loans category, be sure to read and understand the terms before signing up. You'll find that taking the time to fully understand auto loans is one of the smartest financial decisions you can make.
Advertiser Disclosure
BadCredit.org is a free online resource that offers valuable content and comparison services to users. To keep this resource 100% free for users, we receive advertising compensation from the financial products listed on this page. Along with key review factors, this compensation may impact how and where products appear on the page (including, for example, the order in which they appear). BadCredit.org does not include listings for all financial products.
Our Editorial Review Policy
Our site is committed to publishing independent, accurate content guided by strict editorial guidelines. Before articles and reviews are published on our site, they undergo a thorough review process performed by a team of independent editors and subject-matter experts to ensure the content's accuracy, timeliness, and impartiality. Our editorial team is separate and independent of our site's advertisers, and the opinions they express on our site are their own. To read more about our team members and their editorial backgrounds, please visit our site's About page.