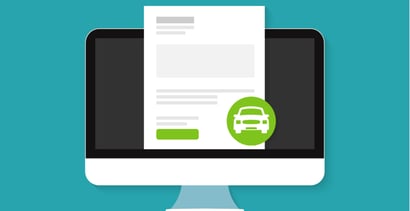 Having a large credit card balance or making late payments on a personal loan are but some of the financial choices that may cause you to seek online car loans for fair credit. Some lenders of auto loans may not touch you if you have a fair credit score — which is a credit score of 580 to 669, according to FICO.
Other lenders may force you to accept predatory lending terms. But, take heart, plenty of organizations will finance your car and help you improve your credit score in the process, and many of these companies do business online.
Best Overall | Other Recommendations | Approval Tips | FAQs
Best Online Car Loan for Fair Credit
AutoCreditExpress.com (ACE) is an online auto loan network that offers a straightforward and transparent process to help borrowers finance cars, including those with fair credit. You access the network's website to submit a preapproval application for a fair credit or bad credit auto loan and lenders will make loan offers for which you qualify.
Network of dealer partners has closed $1 billion in bad credit auto loans
Specializes in bad credit, no credit, bankruptcy and repossession
In business since 1999
Easy, 30-second pre-qualification form
Bad credit applicants must have $1500/month income to qualify
| Interest Rate | In Business Since | Application Length | Reputation Score |
| --- | --- | --- | --- |
| 3.99% - 29.99% | 1999 | 3 minutes | 9.5/10 |
ACE lender partners have closed about $1 billion in auto loans, which includes those for borrowers with no credit, bad credit, a prior bankruptcy, or a repossession. ACE partners work with you if your fair credit status is due to defaults, collection accounts, a foreclosure, and charge-offs, among other situations.
Some ACE lender partners will grant bad credit financing with zero or a minimum down payment. These U.S-. and Canada-based lenders consider your application regardless of whether you have fair credit.
When working with an ACE lender, you submit personal information and the site's Auto Loan Request form prequalifies you for a loan via a soft credit pull that won't affect your credit score. Next, ACE partners review your request to understand your financial status and consider your car requirements to determine if you qualify and, if so, for what dollar amount.
Next, you request an auto loan that ACE's partners review. Each lender suggests the fair credit or bad credit auto financing option that seems right for you based on your present circumstance.
Other Online Car Loan Recommendations
Car buyers with fair credit and even bad credit have found online auto lending networks are an efficient way to interact with auto lenders, both in terms of submitting credit applications and receiving quotes from numerous lenders quickly. Also beneficial is the site's dynamic pricing of loan terms, which are determined in part by algorithms and information the buyer supplies.
Free, no-obligation application
Specializes in auto loans for bankruptcy, bad credit, first-time buyer, and subprime
Affordable payments and no application fees
Connects thousands of car buyers with auto financing daily
| Interest Rate | In Business Since | Application Length | Reputation Score |
| --- | --- | --- | --- |
| Varies | 1994 | 3 minutes | 9.0/10 |
Car.Loan.com has earned the number two spot of the best auto loan providers for fair credit. The site's lenders are there for you whether you have good credit, bad credit, thin credit, or no credit.
If you're someone with a Chapter 7 or Chapter 13 bankruptcy, the Car.Loan.com network will connect you with lenders trained in special, or bad credit, finance, and, therefore, most able to meet your needs. The network and its lenders make the auto loan process a safe and secure one that grants you the best opportunity possible to finance a car
Your job is to complete an Auto Finance Request form and wait for multiple lenders to respond with loan options. If one of those loan options interests you, the site will connect you with that lender. What's left is a visit to the dealership to close the deal on your car.
Loans for new, used, and refinancing
Queries a national network of lenders
Bad credit OK
Get up to 4 offers in minutes
Receive online loan certificate or check within 24 hours
| Interest Rate | In Business Since | Application Length | Reputation Score |
| --- | --- | --- | --- |
| Varies | 2003 | 2 minutes | 7.5/10 |
As a two-sided market that matches car buyers with auto lenders, this online network links you with lenders that can guide you through the loan application process based on your "fair" credit rating. MyAutoLoan.com lenders will consider your average credit score and your entire financial profile, including your income, job stability, and debt-to-income level.
MyAutoLoan.com holds the number three spot on this list due in part to its dealing with a wide range of borrowers. For instance, if you have no credit, a network lender may arrange for special bad credit financing that allows you to buy a car and build your credit at the same time.
You may find that even if you have a Chapter 7 bankruptcy on your record, a MyAutoLoan.com lender will work with you to finance a car once you've met with your creditors. If you're under a Chapter 13 repayment program, MyAutoLoan.com lenders help you complete the steps during your court proceeding that will allow you to buy a car now.
4. Carvana


Carvana is a car dealer that conducts business through its website rather than a showroom. You sit at your desk and browse Carvana's extensive inventory of vehicles.
Once you select a car, you inspect its features and take a virtual drive using the dealer's patented technology. The Carvana.com website offers tools that allow you to prequalify for a loan, negotiate a sales price, obtain a loan proposal, review the sales agreement, and close your loan using an electronic signature.
Once you sign the paperwork, you choose a delivery or pick-up time, submit a down payment, and that's it. After Carvana delivers your car, you have a seven-day test drive during which you can inspect the car and return it if you're dissatisfied for any reason.
5. RoadLoans.com


RoadLoans.com is a direct-to-consumer online lender of auto loans for those with fair credit. While the lender does not discriminate based on credit score, your score will affect the amount you can borrow and your loan terms.
This online lender offers several different types of financing, including loans to purchase a new or used car from a dealership or private seller and traditional refinancing loans to lower an interest rate and monthly payment.
It also offers cash-back refinancing, or car equity loans, to refinance a bad credit auto loan and make a cash payment to the owner based on their equity in the car and the car's current market value.
Tips for Getting Approved for a Car Loan with Fair Credit
As a car buyer with a fair or poor credit score, you know there is no such thing as a free lunch. You're aware that while stretching out the term of a loan may cut the payment amount, it also will increase the interest you'll pay.
But before you concern yourself with loan terms, it's wise to focus on the things you can do to make it likely a lender will approve your loan in the first place.
Get your existing bills up to date. It's unlikely a lender will approve an auto loan if you can't pay your existing bills on time. If need be, explain your financial situation to your creditors and negotiate monthly payments you can afford.
Request a copy of your credit report from the three credit bureaus. You can do this on annualcreditreport.com. Read the entries for each open account in your report, including the credit limit for each account. Then, take note of the number of times you've applied for credit and review your payment history to identify credit missteps that led to a decrease in your FICO score.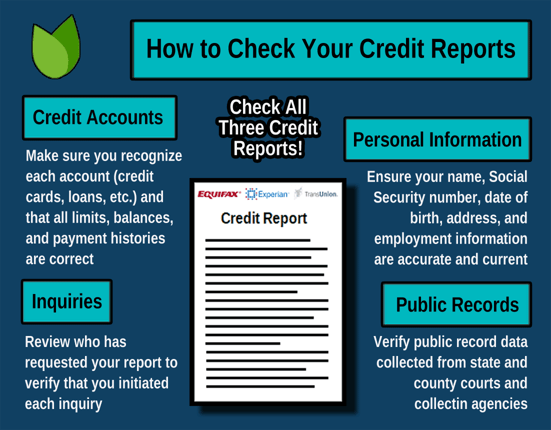 Ask the credit bureaus to correct errors. Verify your credit report's accuracy, paying close attention to any negative marks. If you're unable to verify either a debit or credit card account and its amount, ask the credit bureau to remove it. Also, confirm that the reports include the correct names and addresses of your current and prior employers.
If your score with one credit bureau is significantly different from that of another, find out why and take needed follow-up actions.
Reduce your credit utilization rate. Work to reduce the total amount of credit you are using relative to your total credit limit, known as your credit utilization ratio or rate. All else being the same, your FICO score should improve. Keep your utilization rate between 10% and 30% to help you achieve a good to excellent credit score.
Opt for a cosigner. A cosigner with a good credit score will lower the risk you pose as someone with poor credit to a lender. In effect, a cosigner boosts your credit score, which can lower your auto loan rate.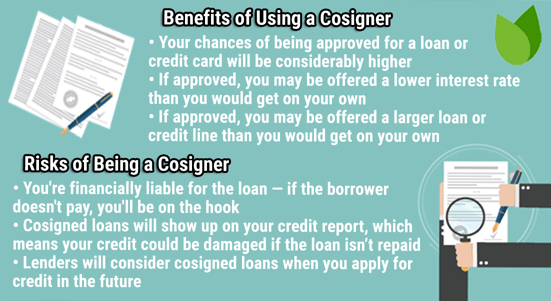 Make a sizeable down payment. Your down payment lowers the amount you need to borrow, the size of your monthly payments, and your loan terms. A 10% to 20% down payment increases the likelihood a lender will approve your loan.
Seek a loan preapproval. When a lender preapproves your loan, you learn the amount of money you can borrow. In turn, it makes a car dealer confident your lender will be behind the offer you make.
How Do I Get an Online Car Loan?
When you step onto the floor of a car dealership, you'll likely be approached by a salesperson within 60 seconds. The first question they'll ask is how you plan to pay for your car. A simple response is that you'll pay cash.
That statement tells the dealer's representative that you have no interest in dealer or manufacturer financing. He doesn't need to know whether you plan to pay with wads of cash you'll stuff in your pockets or if an armored car will drop off the money.
What you need to know, however, is how to find a deal and close a loan with an online auto lender.


Know what you can afford to pay. After you decide to buy a car, figure out the money you can afford to spend. As a buyer with fair credit, you should create a budget before you start your car search to make sure you don't commit to more car than you can pay for. The minimum loan amount a lender will typically consider is $5,000.
Calculate your gross income. Add up your gross income before taxes and deductions from your day and night jobs, as well as any passive income, such as investments or rental house payments. Also, add any promised increase in pay or bonus to your gross income total.
Determine what percentage of the car's price you'll need for a down payment. You'll generally need about 10% to 20% of the car's sale price to hand over as a down payment. The amount the lender requires depends on a lot of factors, such as the loan-to-value ratio, the loan term, your credit score, and so on.
The cash you need at loan closing will narrow the selection of cars you can afford to purchase and will lower the monthly payment you would otherwise pay. That requirement also decreases the cash you'll have on hand to pay unexpected expenses. A down payment may not be required at all, but it can net you better loan terms and improve your approval odds.
Know the cost of car repairs. When you calculate the cash you must commit to your car purchase, don't forget to include an emergency fund to cover the replacement of major parts or other car repairs. Quicken.com has a personal finance tool that will help you understand the total effect of your vehicle purchase on your wallet.
Don't spend more than 15% of your monthly take-home pay. The rule of thumb is that your car purchase should account for 15% or less of your monthly take-home pay. If you factor in the cost of fuel, insurance, car maintenance, and other commuting expenses, such as tolls, your total budget for a car should be about 20% to 22% of your monthly take-home pay.
Know your debt-to-income ratio (DTI). The debt-to-income ratio is one factor a lender considers to get a handle on your ability to pay back a car loan. You can calculate your DTI by adding up all your recurring monthly payments, including your mortgage or rent payment, student or auto loans, and alimony or other debt payments.
Next, you divide that sum by your gross monthly income — your monthly income before tax and other deductions. Then, multiply that by 100 to get the percentage of your gross income that's already committed to debt payments.

Please note many expenses are not included in the calculation, such as utilities, groceries, daycare, and insurance and healthcare expenses.
While a 36% DTI or less is ideal, lenders frown on DTI ratios greater than 40% and consider 37% to 42% high, and 43% to 49% a signal that financial problems are on the horizon, unless the debt is reduced immediately. Lenders typically require a fair credit borrower to have a ratio in the range of 45% to 50%, and that's with your new car and insurance payments in the mix.
Know your debt-to-credit ratio. Your lender uses the debt-to-credit ratio to understand how you use the credit that other lenders have made available to you. You calculate the ratio by dividing the sum of all your card balances by your total credit limit.
Imagine you have three credit cards, each with a credit limit of $1,000. Let's say you have a balance of $200 on each card for a total of $600.
Divide $600 by $3,000 (your total credit limit across the three cards), and multiply by 100. Your debt-to-credit ratio is 20%. A good debt-to-credit ratio is below 30%. In general, the higher your debt-to-credit ratio, the lower your credit score.
Research vehicles within your budget. As you shop for a car, keep your budget front and center. Otherwise, you'll become wound up in car trims and options, rather than practical concerns like miles traveled and the car's condition. The magic number in determining how much to spend is 15% or less of your monthly take-home pay, so select the few must-have features, such as air conditioning, and forget the rest.
Research car reviews and ratings. Once you've narrowed the field or have one dream car in mind, read about the car's safety ratings and car reviews written by noted authorities, including Edmunds.com and other sites that make car reviews available.
Also, scan the car manufacturer's site for recalls. Then, check the National Highway Traffic Safety Administration website for manufacturer recall notices.
An extensive history of repairs and recalls may mean you'll incur high maintenance costs. Next, visit CarFax.com and read the history of the car that interests you.
Compare insurance quotes. Several insurance comparison sites can furnish you with a quote to insure the car you want to buy. Find the best deal and add that cost to your car budget. The better the car's safety rating, the less expensive your car insurance will be.
Compare your financing options. Once you get a good price on the car you want to buy, the challenge is to get an equally good deal on auto financing. While it's fair to say some deals are better than others regardless of credit score, if you have fair credit, you must be a little smarter and work a little harder to find a good auto financing deal.
It makes sense to turn to a loan officer or auto loan marketplace when working your way through a loan prequalification, but do some research to determine the best loan option for your circumstances.
Online lending networks work with lenders that provide borrowers with the case they need to purchase a car. They facilitate the application process by circulating the borrower's single application form to multiple network lending partners.
This benefits both borrowers and lenders in the form of lower costs, such that interest rates attached to loan offers may be lower than that of independent dealers, credit unions, or another financial institution.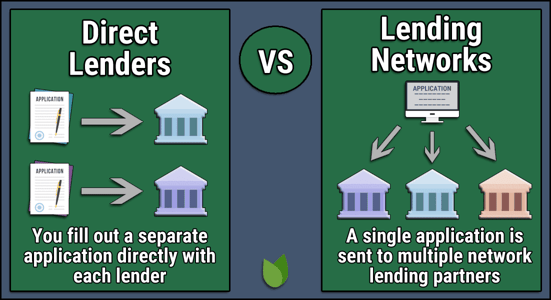 Lenders who are members of an auto loan network or marketplace rely on this simple application process to determine applicant preapproval and loan closing. Application for a used car loan follows a similar process, with the borrower submitting a single preapproval request and a loan application that is shopped around to network lenders.
Each lender sets the loan terms, including the interest rates and other loan conditions it will offer a fair credit borrower.
Prequalify for the car you want. Digging up two months of bank statements, your last two pay stubs, and your Social Security card is a bit of an annoyance, but it's worth the ability to show a car dealer a preapproval letter.
Any car buyer who doesn't pay with cash must seek preapproval for a car loan. To prequalify, you complete a short form that includes your name, address, date of birth, annual income, and other information. You may need to provide additional information, such as W-2 wage statements or pay stubs for the past two years.
Other documents you may need to provide include bank statements or two most recent tax returns as well as investment account statements. This shows prospective lenders that you have the funds for the down payment and other car finance costs and still maintain a healthy level of cash reserves. The prospective lenders will also pull your credit report.
The loan amount for which you qualify may be greater than what you had anticipated, but remember that costs of car ownership go beyond your car's base price. The Edmunds.com Automobile Affordability Calculator is a good resource to guide you.
Sign your paperwork and drive away! Once you agree to the loan terms, both you and the lender sign paperwork.
Whether you provide an electronic signature or a handwritten one, review each document carefully to ensure you agree to each contract term. Then, and only then, sign it and collect copies. In particular, be alert to costly add-ons that you haven't agreed to.
If you come across a blank space as you read the loan documents, either fill it in or mark through it and initial the change. Ignore any verbal encouragement to sign any document that has blank spaces.
The National Automobile Dealers Association e-book "Understanding Vehicle Financing" is a good primer on a lender's obligations regarding a loan agreement. You can also talk to your state attorney general if you believe your rights have been infringed. For information on state laws that protect your rights, contact your state attorney general's office.
What Does it Mean to Have Fair Credit?
Experian, Equifax, and TransUnion rely on a scoring model created by the Fair Isaac Corporation (FICO) to calculate your credit scores. The higher your credit score, the better your creditworthiness, and the more responsible your credit behavior, the less likely you are to default on a loan.
A FICO score of between 330 and 579 is a "very poor" score, while 580 and 669 is "fair," 670 to 739 is considered "good," 740 to 799 is "very good," and a score equal to 800 or more is considered to be "excellent." But the FICO model is just one part of the scoring framework. The other two are credit bureaus and your credit report.
The credit bureaus store your credit data, which lenders report to the bureaus when you take out a new loan, make or miss loan payments, or use credit cards. That data makes its way to your credit reports.
The data in your credit report includes specific information about your loans and credit cards, inquiries made about your credit history, and payments to your lenders, among other information. A report issued by Experian is likely to differ from that published by Equifax or TransUnion because each lender may report to one, two, all three, or none of the credit bureaus.
When a lender requests your credit report from a credit bureau, it may also ask for your credit score, a three-digit number that gives a bird's eye view of your credit history. That number will translate into the borrower's lending options and auto loan rates lenders offer borrowers. A low score can make it difficult to buy a car or, in some cases, get a job.
What Does it Mean to be a Subprime Borrower?
Experian says a subprime borrower is one whose FICO score is fair, or in the 580 to 669 range. Subprime borrowers are considered below average in terms of creditworthiness when compared with all US consumers, whose average FICO scores lie at 714.
Lenders recognize that a fair score may mean a borrower has a heavy debt load or a high delinquency rate. A subprime borrower in the eyes of credit bureaus — and, by extension, lenders — is statistically more likely than an average borrower to default on his or her debt obligations.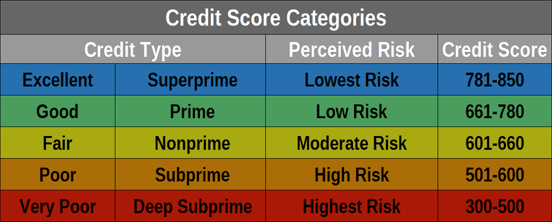 A quick way for a lender to understand your creditworthiness is to read your credit history and credit rating, which combine to produce your credit score, or FICO score.
That score is a good predictor of whether a lender will present you with a car loan proposal. The score also determines your auto loan rate and other conditions of your loan.
Which Credit Score Do Car Dealerships Use?
The most commonly used credit score is the FICO score, which is used in 90% of lending decisions in the US. it's safe to assume an auto lender will specifically look at your FICO Auto Score, but you'll have to ask the lender which bureau it will pull from.
FICO issues "industry-specific" scores that range from 250 to 900, including your FICO Auto Score. "Between all three bureaus, there are 28 FICO Scores that are commonly used by lenders," according to FICO.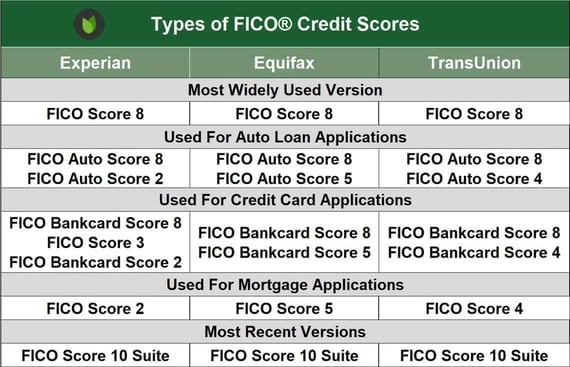 According to FICO, these scores won't all be the same, but they should be relatively close, considering they are all calculated on the same metrics: payment history, amounts owed, length of credit history, new credit, and credit mix.
Both your credit history and credit rating are indications of how well you manage your debts, so they matter a great deal when buying a car. Together, the history and rating are the basis of your credit score, which a car dealer uses to predict your creditworthiness.
In turn, your creditworthiness determines whether the lender will grant you a loan and, if so, at what interest rate and under what conditions. The more responsible your credit behavior, the higher your score and the greater the likelihood your credit application will be approved, and that the lender will offer you a lower interest rate.
Due to the Risk-Based Pricing Rule, a creditor must give you information about your credit scores when you apply for car financing in the form of a Credit Score Disclosure Notice.
What is a Car's LTV Ratio?
Lenders rely on the loan-to-value (LTV) ratio to compare the amount of your loan to the sale price of the car you want to buy. The LTV equals your loan principal — the dollar amount you borrow — divided by the car sales price, the result of which is multiplied by 100.
For instance, if your loan amount is $16,000, the car's sale price is $20,000, and your down payment is $4,000, the loan's LTV is 80%.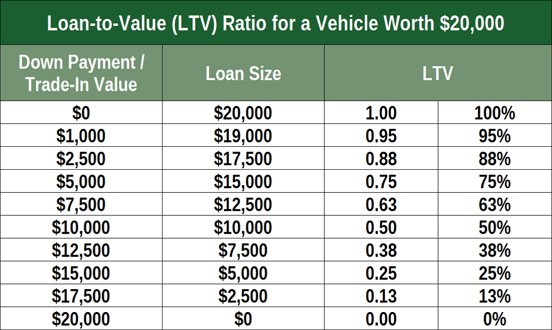 Because the car serves as collateral for the loan amount, the greater the LTV, the greater the risk your loan poses to the lender, in part, because the vehicle's actual value is often lower than the price you pay. So, if you default and owe more on your loan than the vehicle is worth, the lender suffers a loss.
The greater your down payment, the smaller the loan amount and the lower your outstanding loan balance, which means the lender is less likely to suffer a loss if you default. Consequently, the LTV influences whether your loan is approved and the down payment the lender requires.
What Will My Monthly Payment and Loan Term Be?
Keep in mind that, if you qualify for a car loan, you will add one more bill to your list of recurring payments you make every month.
So before the loan paperwork is processed, make sure you understand the monthly payment you must hand over and what the repayment terms will be. Only then should you sign on the dotted line.
A lender may say you qualify for a cash loan but that doesn't mean you should go for it. It's up to you to decipher the loan terms and recognize your ability to pay back the loan.
To begin with, your loan is made up of two parts: there's the loan principal that equals the money you borrow and the interest your lender earns by granting you the loan. The interest you pay depends on the likelihood that you won't repay the loan on time and, as a result, your lender will suffer a loss.
And that's where your credit score comes into play. Your score mitigates the dollar value of the lender's possible loss by giving it a head's up on the likelihood of you paying your loan on time.
So, your score guides the lender's decision as to whether you qualify for a loan and, if you do, what the loan terms will be. As you can see in the chart below, a lower FICO score results in a higher interest rate.

The terms consist of the duration of your loan and your interest rate, which is influenced by your credit score, the rates set by the Federal Reserve, and your location. The loan's interest rate, or annual percentage rate (APR), is the fee the lender charges for loaning you the cash. That fee amounts to a percentage of the total amount you borrow.
The longer your loan term, the lower your monthly payments, but the greater the number of payments and the amount you'll pay in total interest over the life of your loan. Each half a percentage point of interest over the term of your loan adds up, so it's wise to get more than one loan quote.
Finally, focusing on the monthly payment rather than on the loan's gross price may mean you end up paying too much. So, before you commit to the loan, balance your month-to-month payment relief with the loan's long-term costs.
Can I Get an Auto Loan from a Credit Union?
If you've decided to show up at the dealer with your own loan, the only question left is where the loan should come from. When you shop separately for the financing and the car, it's likely your loan will cost less.
Both credit unions and community banks consider borrowers with low credit scores. Your credit union will likely offer lower annual percentage rates for a used car loan than the prevailing rates offered by other lenders.
The added benefit is that credit unions take the time to understand the circumstances behind a borrower with a low credit score, which may increase your odds of loan approval. So, it may approve your loan if your bad credit is a result of a temporary, financial crisis due to, say, a medical emergency or a job loss.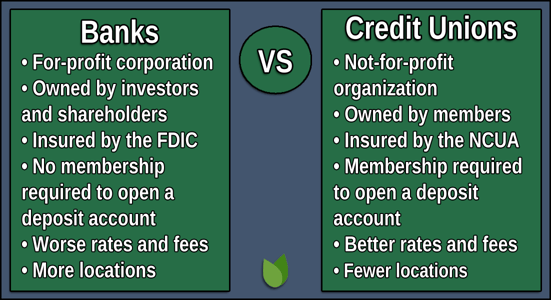 Cross-compare loans from the credit union with those of other lending institutions to confirm you're getting the best deal. You can check out the rates of online-only car lenders and traditional banks. As you do so, make sure the term lengths of the loans are the same.
Research Online Car Loans for Fair Credit Before Committing
Seeking online car loans for fair credit can be disheartening and disconcerting. But you can receive auto loan approval even if your credit score is between 580 and 669 if you plan ahead and take certain steps before seeking loan preapproval.
Top-rated auto-loan networks and online dealers and creditors may be available to you if you're proactive and follow the suggestions made in this article. Research the terms of each loan carefully before committing to any loan offer — you don't have to settle for a bad credit car loan or predatory terms if you're in the fair credit score range. Whichever lending institution or online network you choose to work with, be diligent in your pursuit of fair auto financing.
Advertiser Disclosure
BadCredit.org is a free online resource that offers valuable content and comparison services to users. To keep this resource 100% free for users, we receive advertising compensation from the financial products listed on this page. Along with key review factors, this compensation may impact how and where products appear on the page (including, for example, the order in which they appear). BadCredit.org does not include listings for all financial products.
Our Editorial Review Policy
Our site is committed to publishing independent, accurate content guided by strict editorial guidelines. Before articles and reviews are published on our site, they undergo a thorough review process performed by a team of independent editors and subject-matter experts to ensure the content's accuracy, timeliness, and impartiality. Our editorial team is separate and independent of our site's advertisers, and the opinions they express on our site are their own. To read more about our team members and their editorial backgrounds, please visit our site's About page.