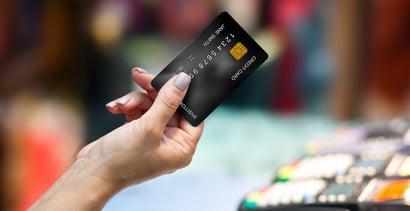 As the U.S. slowly transforms into a cashless society, consumers may find it increasingly difficult to survive without a credit card. If your credit score keeps you from joining the millions of Americans who already carry plastic in their wallets, you may want to consider one of our favorite low-credit-score credit cards.
Whether you sign up for a secured or unsecured card, you can use your new line of credit to make purchases, pay bills, and improve your credit standing with responsible use.
Not only will these cards help you succeed in the digital payment ecosystem, but they could also save you money when you no longer have to purchase money orders or pay for certified checks to make important payments.
Unsecured | Secured | Retail
How to Apply | FAQs & Methodology
Best Unsecured Cards for Low Credit Scores
An unsecured credit card means you don't need collateral or a security deposit to open your account. You may find these cards a little harder to obtain, but all of the options below specialize in providing credit to consumers who may struggle to get approved for a card elsewhere.
Unsecured cards for low credit scores don't come cheap. You're likely to be charged annual fees, monthly fees, and high interest fees, among other charges. Always read the terms and conditions before deciding to apply for a credit card. 
Best Secured Cards for Low Credit Scores
Secured credit cards require a refundable security deposit to open your account. The amount of your deposit typically equals your new card's credit limit. The card's issuer will refund your deposit when you close your account, as long as you have no outstanding balance owed to the issuer.
While secured cards require a deposit for approval, they also come with lower interest rates and fees, making them a much more affordable option for rebuilding credit than their unsecured counterparts. And some secured issuers provide you the opportunity to upgrade to an unsecured account after a period of responsible account management.
Best Retail Card for Low Credit Scores
The Fingerhut Credit Account is a revolving credit line that allows you to make purchases from Fingerhut and its online retail partners. The account is one of the easiest to obtain on this list, and your on-time payment history will work to improve your credit score.
Easy application! Get a credit decision in seconds.
Build your credit history – Fingerhut reports to all 3 major credit bureaus
Use your line of credit to shop thousands of items from great brands like Samsung, KitchenAid, and DeWalt
Not an access card
| Application Length | Interest Rate | Reports Monthly | Reputation Score |
| --- | --- | --- | --- |
| 5 Minutes | See issuer website | Yes | 9.0/10 |
Even if you aren't approved for this account, Fingerhut can likely approve you for its Fresh Start Installment Loan that provides similar credit-building opportunities.
How to Apply for a Credit Card with a Low Credit Score
Most credit cards — regardless of your credit score — provide a similar application process. You can typically complete an online application that provides a credit decision within minutes.
The key to getting approved is to only apply for cards that fall within your credit score range. For example, if you have "very poor" credit (typically defined as a credit score of between 300 and 579), you don't want to apply for a card that only accepts applicants with excellent credit (800 to 850).
You'll almost certainly receive a denial, as well as a potentially damaging hard inquiry on your credit report.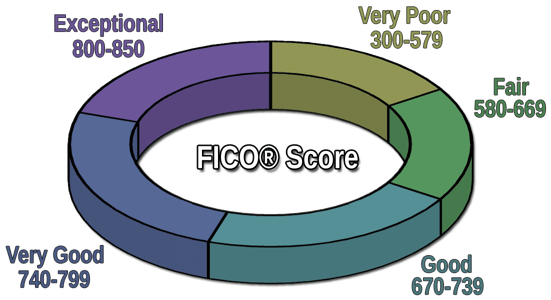 Once you've found your credit rating sweet spot, you can search for cards that offer a prequalifying application. These forms allow the card issuer to see a small portion of your credit report (without the hard inquiry) that gives them an idea of whether you'll qualify for the card.
Prequalifying doesn't guarantee you'll get the card once you officially apply, but there's a strong chance you'll be approved if you pass the prequalifying stage. These forms typically ask for the standard identifying information — your name, address, Social Security number, and household income.
Once you submit the form, the issuing bank quickly processes your application (which typically takes a matter of seconds) and returns with a decision. In some cases, the bank may require more information, which can prolong the application process.
If you're declined for credit, the card issuer must send you a letter in the mail explaining its decision and listing its reasons why it could not grant your request for credit.
There isn't a minimum credit score required for credit approval. Every card issuer sets different standards, and some accept applicants who have very low scores. You may also find specialized credit cards that meet your needs if you're a first-time credit user or a student.
If your credit score disqualifies you from most cards, you can consider a secured credit card that requires a refundable security deposit for approval. The amount of your security deposit typically equals your new card's credit limit.
With responsible use, you can potentially graduate to an unsecured card after establishing a pattern of on-time payments.
What is the Easiest Credit Card to Get with Poor Credit?
If you have poor credit, the easiest card to qualify for is a secured credit card. These cards often don't even require credit checks since they require a security deposit to use as collateral for your new credit line.
But not everyone has a stack of cash laying around to tie up in a security deposit. If you're not in a situation to make that sort of investment, you may find the Fingerhut Credit Account is the most likely to approve your application. Still, this comes with some strings attached.
This credit account doesn't act like a traditional credit card. It's a closed-loop card that you can only use to purchase name-brand merchandise at discount prices through Fingerhut and its associated partners.
Still, Fingerhut reports your payment history to the three major credit reporting bureaus. You can improve your credit score with responsible use and eventually upgrade to an open-loop credit card.
As far as the traditional, unsecured credit cards, there's no way to tell which is the easiest to get. Each issuing bank has its own proprietary methods for approving or denying applications — none of which advertise their minimum approval criteria.
Many cards, such as the First Access Solid Black VISA, state that it accepts many applications that other credit card issuers deny. If you can find a prequalifying form, you can get a better idea of your approval chances without hindering your credit file with multiple inquiries.
Which Credit Cards Provide Instant Approval?
Just about every credit card issuer provides a decision within seconds of submitting your online application. In some cases, the bank may require additional information that you'll need to submit before receiving an official ruling.
No card, though, provides guaranteed approval.
Each card issuer has different things it looks for in an applicant, but every bank has certain requirements from an applicant. This includes, but isn't limited to:
Proof of residency — You must have a permanent address where the card issuer can contact you.
Proof of income — A bank wants to know that you can repay your debt. This can include income from employment, government benefits, a structured settlement, an annuity, child support, or pension income. Credit card applications allow you to declare your total household income if you have access to shared money, not just your individual income.
You must be 21 or older — This came into effect after the Credit CARD Act of 2009, though some card issuers will accept applications from someone who is 18 or older and has parental permission.
Social Security number — This is a way for the bank to pull your credit history.
This information can help banks identify you, and make certain that someone else isn't filling out an application for credit in your name. Some cards may also require an active checking or savings account from which you can submit electronic payments.
What Should You Look for in a Credit Card for Bad Credit?
As with most things you shop for, a good product will give you maximum benefits at minimum cost.
Every credit card issuer takes a risk when they extend credit to someone with a history of late payments or defaults. To offset those risks, banks typically grant low initial credit limits and charge high fees to open a card.
Some cards designed for consumers with bad credit will only allow an initial credit limit of $200 — and, once you're approved and activate your card, the issuer will instantly deduct a program fee and an annual fee from your available balance. That can leave you with almost no credit until you pay off those fees.
But the best cards for low credit scores keep the fees low. Several of the options listed above charge only a program fee or an annual fee when opening your card.
While this will still limit your initial available credit, it will lower your overall cost of credit, and make the card more affordable to add to your wallet.
Maintaining a low annual fee is also important if you have a very low credit score. In a best-case scenario, you can use your first year with the card to improve your credit score enough to graduate to a more affordable card and close the more expensive card that you currently have.
But if you have a very low score and need more than one year to upgrade, you should consider a card that won't hit you for a massive annual fee when you sign up and again when you hit the one-year mark.
Your annual percentage rate (APR) is also important if you carry a balance from month to month. This percentage is what the bank will charge you for any balance that isn't paid within your credit card's grace period.

If you don't pay your charges off right away, interest can quickly make your credit-building journey very expensive. Maintaining a low APR can reduce those costs and give you more of your available credit limit.
Ranking Methodology
Our rankings of the best low-credit-score credit cards are based on several factors, including payment reporting to the credit bureaus that help improve credit scores with responsible borrowing, rewards offered (if applicable), APRs and annual fees, the likelihood of approval for poor-credit applicants, and overall customer satisfaction. Our editorial integrity process ensures that content is not compromised by advertiser influence.
Advertiser Disclosure
BadCredit.org is a free online resource that offers valuable content and comparison services to users. To keep this resource 100% free for users, we receive advertising compensation from the financial products listed on this page. Along with key review factors, this compensation may impact how and where products appear on the page (including, for example, the order in which they appear). BadCredit.org does not include listings for all financial products.
Our Editorial Review Policy
Our site is committed to publishing independent, accurate content guided by strict editorial guidelines. Before articles and reviews are published on our site, they undergo a thorough review process performed by a team of independent editors and subject-matter experts to ensure the content's accuracy, timeliness, and impartiality. Our editorial team is separate and independent of our site's advertisers, and the opinions they express on our site are their own. To read more about our team members and their editorial backgrounds, please visit our site's About page.