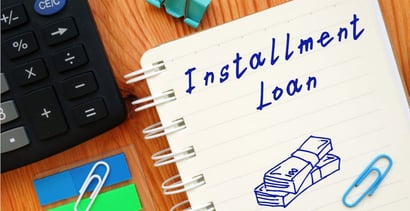 Life isn't always cheap — and that's why long term loans for bad credit are so important. With a long term personal installment loan, you can borrow money to achieve goals such as debt consolidation, purchasing a car, or buying a home, and repay the debt over time.
Many lenders offer these loans to applicants despite a bad credit score, which means that you may be able to rebuild your credit profile while getting ahead in your financial life.
Personal Loans | Auto Loans | Home Loans | FAQs
Long Term Personal Loans For Bad Credit
An unsecured personal loan gives you great financial freedom because there are no rules as to how you can spend your borrowed money. You can use a personal installment loan to cover home repairs, fund a vacation, or anything else you choose.
And with the online lending networks below, you can apply at any time of the day or night and potentially receive multiple loan offers in a matter of minutes. If approved, you could have the money in your checking account within one business day.
Loans from $500 to $10,000
Receive a loan decision in minutes
Get funds directly to your bank account
Use the loan for any purpose
| Loan Amount | Interest Rate | Loan Term | Loan Example |
| --- | --- | --- | --- |
| $500 to $10,000 | 5.99% - 35.99% | 3 to 72 Months | See representative example |
CashUSA.com offers large unsecured personal loan options for consumers who have bad credit. Depending on the size of your loan, you could have up to 72 months (six years) to repay the debt through monthly installments.
Smaller loan amounts will not qualify for longer loan terms. Each lender will offer a different loan amount, interest rate, and repayment term, which will impact the amount of your ongoing monthly payment.
BillsHappen partners with several online lender businesses across the U.S. Each has unique rules for loan term, interest rate, and monthly payment requirements and offers long-term loans of up to $5,000 to qualified applicants.
The length of your loan repayment term will depend on your lender's rules and the amount of your loan. Longer loan terms may have lower monthly payments but may cost more as your interest charges accrue over time.
CreditLoan.com can match you with an online lender that can fund your loan in as little as one day. The amount of time you have to repay your debt will depend on your bad credit loan amounts and monthly payment needs.
Some lenders on this network will allow you to get access to your money faster for a fee that is deducted from your loan amount.
The lenders that partner with BadCreditLoans.com have loan options that extend as long as 60 months (five years). Staying true to its name, BadCreditLoans states that it can often find a loan for applicants who have trouble getting approval elsewhere.
By extending your loan, you can potentially lower your monthly payment to fit into your budget. The lender you chose to work with may also consider working with you to find a loan repayment term that matches your goals.
Although PersonalLoans.com states that it offers loans of up to $35,000, its bad credit lenders tend to cap loans in the $10,000 range. But you can extend your loan payments for as many as 72 months to make them fit into your budget.
Not every loan will qualify for a 72-month loan term. The length of your repayment window will vary by lender and loan amount — with many loans falling in the 24- to 36-month range.
Long Term Auto Loans For Bad Credit
Since auto loans are secured by collateral (the car), you can often find a direct lender that will work with you despite your having a bad credit score. The lending networks below can potentially match you with an independent lender or local dealer that is ready to get you into a new or used vehicle.
In some cases, you can close the loan and purchase your new ride the same day you apply.
Network of dealer partners has closed $1 billion in bad credit auto loans
Specializes in bad credit, no credit, bankruptcy and repossession
In business since 1999
Easy, 30-second pre-qualification form
Bad credit applicants must have $1500/month income to qualify
| Interest Rate | In Business Since | Application Length | Reputation Score |
| --- | --- | --- | --- |
| 3.99% - 29.99% | 1999 | 3 minutes | 9.5/10 |
Auto Credit Express connects borrowers who have a bad personal credit score to auto financers and new and used car lots that can provide vehicle financing. Each auto loan has a unique interest rate, loan term, and monthly payment, so be sure to examine your options before signing a contract.
Most lenders require at least $1,500 in monthly pre-tax income, but that number could vary depending on your lender, the car you're purchasing, and your total cash down payment.
Car.Loan.com claims that it has the largest online network of auto dealers trained in special types of financing. With thousands of bad credit auto loans approved loans every day, you have a great chance of getting the loan you need.
This network partners with independent lenders as well as several types of car dealerships (including local buy here, pay here lots). Once you submit your loan request, a local lender or dealer will contact you to go over your options, as well as the available vehicles in your price range.
You can receive multiple bad credit loan offers in an email you'll receive within minutes of submitting a loan request to MyAutoLoan.com. These loans can come from independent lenders, auto manufacturers, or dealers in your area or online.
Once your loan is complete, you can shop online or at a local dealer for the car that fits your needs and budget. Qualified borrowers can receive financing for a new or used vehicle purchase, as well as refinance, private party, and lease buyout loans. Most lenders on the network provide a 90-day grace period after your loan closing before your first payment is due.
Long Term Home Loans For Bad Credit
Your home is likely the largest and most important purchase you'll ever make. A mortgage payment will take up a large portion of your monthly budget, and typically requires a lengthy process to get approved.
In the past, you needed excellent credit to connect with a mortgage lender. Thanks to many government programs, consumers who have a less-than-perfect credit history can connect with a lender to find the home of their dreams. Many of the lenders below offer mortgages to cover the costs of a traditional home, condominium, townhouse, or another dwelling.
Options for home purchase or refinance
Get 4 free refinance quotes in 30 seconds
Network of lenders compete for your loan
Trusted by 2 million+ home loan borrowers to date
Interest rates are near all-time lows
| Interest Rate | In Business Since | Application Length | Reputation Score |
| --- | --- | --- | --- |
| Varies | 2004 | 4 minutes | 8.5/10 |
The FHA Rate Guide doesn't actually extend loans. Instead, this program helps a borrower find leads for home loans guaranteed and backed by the U.S. Federal Housing Administration.
This free service can net you up to four loan offers — many of which have low down payment requirements and bonuses for first-time homebuyers. You can also qualify for refinance loans to move your current mortgage into a better interest rate. Veterans can use the service to find VA loans that fit their needs.
Wells Fargo Home Mortgage is one of the largest home lenders in America. The long-standing financial institution is a rare bank that considers loan applications for prefabricated homes and also provides loan options for FHA loans, VA loans, and conventional home loans.
The bank's Easy to Own Guaranteed Rural Housing program offers affordable home loans to financially challenged borrowers. Whatever your situation and goals, Wells Fargo offers quick financing options that get you into your new home faster.
Bank of America Mortgage offers an entirely online mortgage experience, or you can apply in a branch near you. As one of the largest banks in the U.S., Bank of America offers conventional mortgages, refinance deals, or home equity loans.
Preferred Rewards clients may qualify for a reduction of $200-$600 in the mortgage origination fee. First-time homebuyers may also qualify for discounts and other assistance in purchasing their home.
How Can I Get a Long Term Loan With Poor Credit?
You can get the long term loan you need despite having a bad credit score if you understand the different types of loans and what's required to qualify through a non-traditional lender.
Most bank and credit union institutions shy away from approving loans to risky borrowers. That means anyone with bad credit, no credit, or limited income. But online lending networks specialize in connecting lenders with borrowers who can't find loans elsewhere.
These online lenders curate specialized loan offers with different repayment terms and interest rates to fit your budget. In many cases, you can apply for and get final approval on your loan in a matter of hours.
Depending on the type of loan you're seeking, your loan may be either secured or unsecured.
A secured loan is the easiest form of loan to qualify for. This loan requires some form of collateral that's used as security in case you stop making payments on your debt. This can include an auto loan, title loan, pawnshop loan, payday loan, cash advance, or mortgage loan.
A car loan, for example, uses your newly purchased vehicle as collateral. Should you stop making payments, the lender will repossess the car and sell it to recoup some of its lost profits. This security removes some of the risk associated with this loan option. As a result, lenders are often willing to extend long term loans that they otherwise may not consider.
An unsecured loan has no security backing or collateral requirements. As you may expect, most consumers prefer these loans because they put all of the risk in the lender's hands. As such, lenders are typically far pickier about who they approve for unsecured loans.
An unsecured personal loan only requires your signature on a contract to guarantee repayment. If you have bad credit, you can still qualify for these loans through the lending networks listed in the top five spots above. These networks can connect you with lenders that fund unsecured loans for bad credit borrowers.
Submitting a personal loan request to an online lending network typically takes less than five minutes. The time needed may increase for larger loans, such as a mortgage. Your initial loan request will not include a full credit check. Instead, the network will conduct a soft credit pull that will not harm your credit.
The network sends the results of that credit pull along with your loan request to all the lenders that partner with the network. Thanks to automated underwriting software, each lender can make a credit decision within seconds — no matter what time of the day or night you submit your request.
Within minutes, you will receive an email from the network with the results of your request. If you qualify, you could receive multiple loan offers to choose from.
If you find a loan option that works for you, the network will forward you to the lender's website. That's the last contact you'll have with the network. Instead of charging you for the service, the network will receive a referral fee from the lender after your loan closes.
You will complete the loan paperwork on the lender's website to finalize the deal. Upon approval, the lender will initiate an electronic funds transfer, and your borrowed money will be deposited into your linked bank account within one business day.
The process may vary slightly when applying for an auto loan. In that scenario, the network will connect you with an independent lender or dealership in your area that will contact you to set up an in-person or virtual meeting to go over your financing options and the available vehicles in your price range. In many cases, you can close a deal and get the keys to your new car in one day.
What's Considered a Long Term Loan?
There's no official point in which a loan goes from short term to long term, but, generally speaking, a long term loan typically has a repayment term of at least three years (36 months). Most loans, including a bad credit personal loan, an auto loan, a student loan, a home loan, an SBA loan or other small business loan, can offer a long repayment period.
When you accept a loan, you are given a certain amount of time to repay the debt. These payments are typically called installments and must be submitted to the lender. A 60-month loan will consist of 60 installments (payments) — one each month for the next five years.
Your payments will also include incremental interest charges that provide the lender with the profit needed to extend the loan.
You should consider several things when deciding between a short-term or long-term loan for yourself or your business:
Loan eligibility: Longer loans require more discipline for repayment. While you may be able to afford 12 straight payments to pay off a one-year loan, you'll need to make serious lifestyle changes to add a five-year loan into your budget. Lenders want to see a long employment history and a stable financial status for anyone seeking a long-term loan.
Loan cost: Extending your loan for a longer repayment term will lower your monthly payment amount. But it will also add more interest charges that make the total cost of the loan more expensive. To understand this better, let's look at a $10,000 loan with a 10% interest rate. If you pay this loan off in 36 installments (three years), your monthly payment will equal $323, and the total interest you'll pay to satisfy the debt would be $1,616. That same loan with 60 installments (five years) will require a $212 monthly payment and $2,748 in interest charges. If you extend the loan to 84 months (seven years), you'll pay only $166 each month, but the $3,945 in interest charges is more than one-third of the total amount you originally borrowed. Your best bet is to save money is to keep your loan term as short as possible, while maintaining a monthly payment that you can afford.
Loan amount: Lenders typically use loan amounts to decide a loan's repayment term. For example, you won't find a lender that will lend you $500 and provide a five-year repayment term. The larger your loan, the longer you'll have to repay it. That's why a traditional mortgage loan lasts 30 years. Some auto loans can extend as many as eight years — although that may not be the best financial idea. Most personal loans extend to no longer than 72 months, based on the size of the loan.
Loans can get confusing at times. With different interest rates, origination fee structures, hidden charges, and repayment timelines, among other factors, it's easy to just give up on the whole process.
But with some patience and research, you can find great long term loans for bad credit that get you the money you need at a cost you can afford.
Which Loan Company is Best For Bad Credit?
The best loan company for bad credit is the one that offers you the best loan term. That said, you can compare loan offers by submitting a single loan request to any of the networks listed above.
You put all your eggs into one basket when you limit yourself to just one lender. With online lending networks, you can apply to several lenders at once without causing any harm to your credit score.

Every time you apply for any type of credit — such as a loan, a personal credit card, or a business credit card — the lender will likely require a credit check. When the lender gets access to your credit report, a hard inquiry is placed on your file to show that you applied for a loan.
An inquiry does not show whether you were approved or denied. It's simply a notation that shows you attempted to get access to credit. Hard inquiries live on your credit report for two years.
Most lenders expect consumers to apply for a loan or credit from time to time. But once you accumulate several inquiries — usually starting around three or more — you may see a slight dip in your credit score. The more inquiries you add, the more impact it has on your score.
This is a temporary decrease. You'll regain the points once old inquiries age off your credit score — as long as you don't add new inquiries to replace them.
If you're focusing on specific lenders for your bad credit loan, you may have to submit several applications if your first or second choice doesn't work out. That can load your credit report with inquiries that will affect you for years to come.
But when you submit a loan request to an online lending network, it will require a soft credit pull that does not leave a note on your credit file or impact your credit score.
Within minutes, you could receive multiple loan offers to choose from. Even if you do not qualify for a loan, you'll have no credit score repercussions.
If you accept a loan offer, you'll have to agree to a full credit check with the lender. While that will leave an inquiry on your credit report, you'll have peace of mind in knowing that you're prequalified.
If you have a low credit score and may have trouble finding loan acceptance, you're best served in taking advantage of the strength in numbers that lending networks provide. This free service gives you access to many lenders without submitting many applications.
And this isn't just for personal loans — soft credit pull auto loans and other financial products can help you avoid pesky inquiries on your credit report.
What is the Easiest Loan to Get Approved For?
A secured loan is almost always the easiest form of loan to qualify for because each loan has collateral that serves as security against default.
The most common secured loan is a car loan. When you enter into an auto finance agreement, you give the lender permission to repossess the financed vehicle if you stop making payments. The lender then takes over ownership of the vehicle and can sell it to recoup some of the money it lost.
If the car sells for less than what you owe, the lender can still pursue the difference from you. Other forms of secured loans include a home loan, title loan, and pawnshop loan.
Lenders like secured loans because they mitigate risk by adding valuable collateral as a backup plan for borrowers who don't repay their debts. Since lenders have a majority of the power in any loan, you can expect a secured loan to have a higher approval rate than an unsecured loan that does not require collateral. The lone exception is possibly a mortgage — which is very tough to qualify for if you have a bad credit score.
Despite their minimal risk, you can still expect a secured loan for bad credit to charge a high interest rate, have a strict monthly repayment plan, and a loan term that favors the lender.
But most loans — either secured or unsecured — will report your monthly payment and balance history to at least one credit bureau. With responsible behavior, you can improve your credit score and qualify for a more affordable — and less risky — loan in the future.
Which Bank Has the Easiest Personal Loan Approval?
Most banks don't have a personal loan approval that one would call easy. In most cases, banks only make the loan process fast if you have excellent credit and have an account with many years of positive history with the bank or credit union.
The best way to qualify for a personal loan through a bank is to apply for a small loan amount and choose a financial institution where you already have an account (in good standing).
With that said, the easiest banks to secure a personal loan are Wells Fargo and USAA. Neither bank states a minimum credit score requirement for approval, but user reviews on WalletHub claim that some consumers with credit scores below 640 managed to be approved.
You can attempt to qualify for an unsecured personal loan of between $3,000 and $100,000 through Wells Fargo with varying interest rates and credit history requirements. The bank's long history makes it a good candidate for a dependable loan that's easy to make payments on.
A USAA personal loan caps out at $20,000. You can complete the entire application process and loan paperwork online and have your loan proceeds deposited directly into your USAA savings or checking account.
USAA membership is open only to U.S. military members and their spouses, as well as children of USAA members.
Where Can I Borrow Money Fast?
In the financial world, fast and convenient often come with a higher price tag. That's very evident in the world of bad credit loans.
If you need a fast loan and you have bad credit, your best options are either a payday lender or a pawnshop loan. But keep in mind that both options come with considerable risk and potential expense.
You can secure a payday loan or pawnshop loan in less than an hour and without a credit check. But for that convenience, you can expect to risk your valuables or income, while incurring very high costs.
Payday Loans — also known as a cash advance — are an ultra short term loan product meant to act as a bridge until your next payday. These are never long-term loans. Instead, you must repay your entire loan balance — with interest — in one lump sum in either 15 or 30 days. This is technically a secured loan that uses your next paycheck as collateral against loan default. If you don't repay your debt, the lender will likely roll your unpaid loan into a new loan — with a higher interest rate and more fees. And since most payday loans start with an interest rate of nearly 400%, this can get expensive quickly. You should expect to incur finance charges of around $15 for every $100 you borrow. And if your loan is rolled over one or more times, that number can multiply quickly — as is evident by the unfortunate borrower who accumulated more than $50,000 in interest charges from a $2,500 payday loan. For a small, less-risky loan of up to $2,500, check out our top-rated short-term lender, MoneyMutual.
Pawnshop loans are just as risky as a payday loan. The key difference between the two is that a pawnshop loan puts your valuables at risk instead of your paycheck. Through a pawnshop, you bring in an item of value. If the shop owner is interested, he or she will take the item and give you a temporary loan. Like a payday loan, this is almost never a long-term loan. Instead, a pawnshop loan typically has a repayment window of between 30 and 45 days. If you repay the debt, including interest, on time, you get your item back. If you do not, the pawnshop keeps your valuables and resells them to recoup the money lost in the bad loan.This is what the shop wants to happen. Under typical terms, a pawnbroker will lend you approximately 25% to 60% of the item's resale value. This makes for a substantial profit if the shop takes possession of the item. So, for example, a necklace worth $1,000 will net you a loan of between $250 and $600. If you don't repay the loan on time, you essentially sold a very valuable piece of jewelry for a fraction of its actual worth.
Life rarely waits for you to come up with money. If you need an emergency loan, you can submit a personal loan request to the lenders above and, if you qualify, you could have money in your account by the next business day.
And with a personal loan, you won't have to worry about coming up with collateral or risking your next paycheck if you can't immediately repay the debt. Plus, you won't have to worry about a potentially predatory lender taking advantage of your emergency loan needs.
Can I Get a Loan With No Income?
Lenders want to see that you have some sort of income that can help you make your monthly payment. But the common error that most consumers have is thinking that income can only come from employment.
Most lenders — and the government — are very flexible in their definition of income. While they will certainly accept a paycheck stub that shows how much money you typically make from regular employment, you can pad your income number if you have other sources of recurring payments.
This can include government benefits checks, disability payments, alimony, child support, Social Security income, and retirement account payouts. It also includes investment dividends, rental property profits, structured settlement payments, student aid, an annuity, or other forms of regular income.
If you receive any of these payments, you can include them or use them in place of regular employment income to show that you have a dependable resource to make your monthly payment.
In some scenarios, a short term lender may even accept unemployment income as a source of income. This likely won't work with a long-term loan since unemployment checks only last for a short, predetermined amount of time before the benefit expires.
Are Long Term Loans More Expensive?
Long term loans can look cheaper on the surface, but on closer inspection, you'll see that they cost more over the life of the loan.
In many cases, a long-term personal loan will have a lower interest rate than a short-term personal loan. The opposite is true of large secured loans, like mortgages and auto loans.
Lenders may tack on extra interest to a small loan to get the necessary profit out of the deal. With a longer-term personal loan, the lender can charge less interest and take in profits over a longer period. So, you may qualify for a short-term loan with a 15% interest rate or a long-term loan with an 8% interest rate and think that the longer term is the better deal, but that's not always the case.

Since interest is charged as a percentage of your loan balance, you pay more for larger loans than smaller loans.
Interest is also charged in increments added to each monthly payment. A short-term loan with 24 payments will have fewer interest charges than a long-term loan with 84 payments. The longer you extend the loan, the more interest you'll pay.
This may be a necessary burden with some loans, though. If you have a need for a large loan, you may have trouble repaying it over a shorter period, which means you may have to accept the long-term loan with added interest charges.
One positive of a long-term loan is that it stretches the debt out and lowers your monthly payments. That could help to fit the loan into your budget each month — but be aware that the long-term costs will add up over time.
What Fees Do Personal Loans Charge?
Since loans come from private financial institutions, lenders can charge any fees they wish. Some laws limit how much lenders can charge for certain fees, but they don't place limitations on how many fees a lender can levy on a borrower.
While not every loan will charge these fees, here are some examples of common charges tacked onto various loans:
Interest charges: This is the main profit-earner for most lenders. You won't find a loan that doesn't charge interest — which calculates as a percentage of the amount you owe.
Origination fee: This is common with larger loans — such as a mortgage — but some smaller loans may charge one as well. An origination fee is a charge passed on to the borrower to cover the cost of processing your paperwork and setting up your loan. It's typically calculated as a percentage of your total loan amount.
Late fee: The amount and severity of this fee will vary depending on the lender, but you can expect to see some sort of penalty if you submit your monthly payment after the due date. This could be a set amount or even a penalty APR that increases your ongoing interest rate as a result of your late payment. This is especially common with credit cards.
Application fee: Some lenders may charge you an application fee for simply submitting a loan request. This is a fee you have to pay even if your application is denied and is usually calculated as a set amount.
Prepayment penalty: If you pay your loan off early, the lender will not get to collect on that extra interest. To make up for lost profits, a lender may add a fee for reducing your debt early. Find a lender that won't charge you a prepayment penalty.
Returned check or declined payment fee: If the bank declines your check or electronic monthly payment due to insufficient funds, you may incur a cost that typically ranges between $15 and $20 — on top of any late payment fees that may accumulate.
Fees are an unavoidable hurdle when dealing with finance. But you can reduce your exposure to fees and other charges by studying any loan offer you receive before you sign the paperwork. By doing this, you'll know your full cost of credit and understand how much you'll have to pay to satisfy your new debt.
How Do Loan Companies Verify Income?
Most lenders will require you to present at least two recent paycheck stubs to verify your income. Your stubs must show your year-to-date income, as well as the date that each check was issued.
This gives your lender a general idea of your typical income, which they will use to determine whether you make enough money to afford the loan's monthly payment.
A lender rarely contacts your employer to verify income, though this could happen if you're applying for a very large loan, such as a mortgage. For many personal loans and auto loans, though, paycheck stubs or a recent W-2 will suffice.
Can I Get an Auto Loan With No Credit Check?
You have a few options for securing an auto loan without a credit check, but you can expect to pay more for the loan if you prefer to keep your credit profile away from the lender.
Lenders try to minimize risk as much as possible. That means examining an applicant's credit history, current income, and ongoing monthly debt obligations to see whether they can afford the loan in question.
If you take any of those examination points away from the lender, you will likely incur a higher interest rate or other increased charges to offset the risk. A buy here, pay here lot may not require a credit check for approval. Instead, you'll need to prove sufficient income to afford the repayments.
The APRs for the average BHPH lot are below:

These dealerships provide in-house financing, meaning you're not dealing with a bank or traditional lender. Instead, the dealership lets you take possession of the car and you make your monthly payments to the dealer.
These cars rarely have warranties and are typically older models — which can increase your costs if you experience a breakdown or mechanical failure.
Some of the online auto lending networks listed above will qualify you for a loan without a credit check. That's because these networks often partner with dealerships in your area — including buy here, pay here lots, to offer a diverse selection of financing options.
Even though you may be able to skip the credit check process with your dealer or lender, you should still expect to provide proof of income and other documents to show that you can afford the auto loan you seek.
You can do this with a recent W-2 and/or one or more recent paycheck stubs that show your year-to-date earnings. If your income comes from a non-employment source, you should plan to bring any supporting paperwork with you to the dealership.
Find Long Term Loans For Bad Credit Online
A short term loan is great — but not every expense requires a small amount of money. If you're looking to make a big purchase, undergo debt consolidation, or take care of any other large expense, you need long term loans for bad credit.
With these loans, you can take advantage of a competitive interest rate and predictable monthly payment while repaying your debt over a set period of time.
And by leveraging your borrowing power with an online lending network, like many of those listed above, you can submit a loan request to several lenders at once without harming your credit score. These lenders may compete for your business, which could result in multiple loan offers with the best rates available.
Just as lenders minimize risk by weeding out the borrowers with the worst credit scores, you should take advantage of your borrowing power by limiting your exposure to predatory lender businesses and choosing a lender that has your best interests at heart.
By doing so, you'll work together to improve your credit score — which will give you access to larger, and more affordable, loans in the very near future.
Advertiser Disclosure
BadCredit.org is a free online resource that offers valuable content and comparison services to users. To keep this resource 100% free for users, we receive advertising compensation from the financial products listed on this page. Along with key review factors, this compensation may impact how and where products appear on the page (including, for example, the order in which they appear). BadCredit.org does not include listings for all financial products.
Our Editorial Review Policy
Our site is committed to publishing independent, accurate content guided by strict editorial guidelines. Before articles and reviews are published on our site, they undergo a thorough review process performed by a team of independent editors and subject-matter experts to ensure the content's accuracy, timeliness, and impartiality. Our editorial team is separate and independent of our site's advertisers, and the opinions they express on our site are their own. To read more about our team members and their editorial backgrounds, please visit our site's About page.