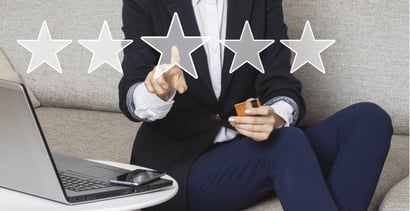 The Indigo® Mastercard® is no longer open to new applicants. This review applies to existing cardholders.
If knowledge is a key, then this Indigo card review, credit limit, and application requirement resource can unlock a plethora of credit card options that you may not know exist.
Most credit card issuers can now extend a card offer to consumers who have bad credit. While this has helped the credit card sector grow, it's also created a good bit of confusion among consumers who don't know which card meets their needs and can help them improve their credit score.
Together, we'll untangle some of the complicated terms and rules so you can decide whether the Indigo® Mastercard® is the card for you — or the card for you to avoid.
Our Take | Credit Limit | Compare | FAQs
The Indigo® Mastercard®: A Solid Option for Bad Credit Applicants
The Indigo® Mastercard® Credit Card provides a clear path toward improving your credit score. It offers fast online prequalification and a fixed APR for both new purchases and cash advances that won't change based on your credit information.
Indigo® Mastercard® Credit Card
This offer is currently not available.
| Application Length | Interest Rate | Reports Monthly | Reputation Score |
| --- | --- | --- | --- |
| N/A | N/A | N/A | N/A |
You can prequalify for this card without affecting your credit score by answering a few questions on the issuer's website. If preapproved, you can submit a formal credit card application and receive a final credit decision instantly.
Depending on your credit score, you may qualify to receive this card at no cost, as the variable annual fee uses your credit rating to set a charge of between $0 and $99.
If you only qualify for this card with the higher annual fee, it may be quite expensive. This is because all cardholders start out with a $300 credit limit. Upon activation, the issuer will deduct your annual fee from your Indigo credit limit, leaving you with around one-third of your available credit.
And although the fixed interest rate is higher than the average credit card interest rate, it is on par with other cards for bad credit ratings. This isn't meant to be a card you hold for many years. Instead, it's a great solution for rebuilding your credit before moving on to a more affordable card.
Indigo® Mastercard® Credit Limit: $300
The Indigo® card credit limit is $300 for all new cardholders. The issuer will not take your credit score into consideration for a higher limit, as everyone starts at the same amount.
While that limit may seem small if you're looking for more spending power, it's on par with most credit cards for bad credit. In fact, some cards start with credit limits of $200 — minus the annual fee.
If you're looking for a higher spending limit on a new credit card, you may want to consider one of the alternative options below or look at a secured credit card that lets you choose your credit limit based on the amount of your refundable security deposit.
Many online reviews also show that you may have some trouble increasing your Indigo credit limit down the road. Some customers who remained loyal for as long as three years report that they never received a credit line increase. When they called the issuer, they were told that the bank does not approve credit limit increases for any cardholder.
This further strengthens the case that this card is best served as a temporary tool for boosting your credit and not as a long-term financing solution.
How the Indigo® Mastercard® Compares with Other Cards for Bad Credit
So far, we've learned that the Indigo® Mastercard® offers a high interest rate and low credit limit — but that those numbers may not be far from the norm in this category of cards.
Below, we'll tackle how the Indigo offering stacks up against some of the better credit cards for bad credit — including some of our favorites.
Up to $1,000 credit limit doubles up to $2,000! (Simply make your first 6 monthly minimum payments on time)
All credit types welcome to apply!
Monthly Credit Score – Sign up for electronic statements, and get your Vantage 3.0 Score Credit Score From Experian
Initial Credit Limit of $300 – $1,000 (subject to available credit)
Monthly reporting to the three major credit bureaus
See if you're Pre-Qualified without impacting your credit score
Fast and easy application process; results in seconds
Online account access 24/7
Checking Account Required
| Application Length | Interest Rate | Reports Monthly | Reputation Score |
| --- | --- | --- | --- |
| 9 minutes | 29.99% APR (Variable) | Yes | 8.5/10 |
As with the Indigo Mastercard, the Surge Mastercard® bases its annual fee on your credit score, though the Surge card doesn't have a $0 option if you fall in the higher end of the bad credit spectrum. That means you're going to pay something for your annual use — which gives Indigo the advantage if you qualify for a low — or no — annual fee account.
Another defining difference between the two is that Surge offers qualified applicants higher initial credit limits that fall well above the average for this type of card. You'll have to decide whether a high annual fee is worth access to a larger credit limit.
Surge cardholders also receive free access to their Vantage 3.0 score from TransUnion when they sign up for e-statements. This can help you track your credit score and monitor any changes that take place as you attempt to rebuild your credit history.
| Application Length | Interest Rate | Reports Monthly | Reputation Score |
| --- | --- | --- | --- |
| 9 minutes | 35.99%* | Yes | 8.5/10 |
With the Total Visa® Unsecured Credit Card, you'll have access to the same credit limit that you'd get through the Indigo Mastercard, but you'll have to pay higher fees for the privilege. That's because the Total Visa assesses a program fee when you activate your card, an annual fee, and a monthly servicing fee that starts in your second year with the card.
Total also charges a substantially higher APR, which can make the interest charged on this card much more costly than the Indigo card. Those fees and potential charges help us lean toward the Indigo Mastercard when comparing the two options.
| Application Length | Interest Rate | Reports Monthly | Reputation Score |
| --- | --- | --- | --- |
| 10 minutes | 35.99%* | Yes | 8.0/10 |
Once you're approved for the First Access Visa® Card, you're required to pay a rather large program fee before the issuer will send you a card. Once you activate the card, you're hit with an annual fee that decreases starting in year two. During the second year, you're also required to pay a monthly service fee that makes this card even more expensive.
And seeing how the First Access card provides similar credit limits as those offered by Indigo, you're going to find a lot of your available credit taken up by fees. First Access provides a form on its member dashboard to request a credit limit increase — but any approved credit line increases come with yet another fee.
How Do I Apply for the Indigo® Mastercard®?
Indigo makes applying for its card fast and easy — and you can start the process without risking any harm to your credit score.
You can start with a brief prequalifying form on the issuer's website. This form asks for basic information including your name, address, email address, and Social Security number.
Indigo requires all applicants meet certain criteria, including:
You must be at least 18 years old (19 in Alabama), have a valid Social Security number, physical address, and a U.S. IP address.
You have not had an Indigo Mastercard Account that charged off due to delinquency.
You meet additional credit qualification criteria, including a review of your income and your debt, and identity verification requirements.
Indigo uses this data to conduct a soft pull credit check on your behalf. You can only complete this process online, as Indigo currently does not accept paper applications or requests for credit made over the phone.
A soft pull only gives the lender access to the very basics of your credit report — and doesn't leave an inquiry on your credit file. A hard inquiry only occurs when you give a lender consent to conduct a full credit pull on your account. An inquiry notes who pulled your credit and will live on your credit history for two years.
One or two inquiries over that period are fine. Once you go beyond three, lenders may see you as a risk because you're consistently applying for new credit. You may also see a slight drop in your credit score if you have excessive inquiries.
After conducting a soft credit pull, Indigo can tell you in a matter of seconds whether you prequalify for the Indigo® Mastercard®. While prequalifying doesn't guarantee you'll get the card, it's a strong indicator for a positive outcome if you decide to formally apply.
Once you pass that step — which Indigo says typically takes approximately three to five minutes — you can formally apply for the card. This is when the credit card issuer will perform a hard credit pull that results in an inquiry. The peace of mind provided by a prequalification should make this process a no-brainer.
The application process takes approximately eight minutes. The lender will require you to fill out a longer form that includes your income information. Once you submit your application, you should receive a near-instant credit decision.
If approved, you will receive your new credit card in the mail within seven to 10 business days. If declined, you will receive a letter in the mail in that same timeframe that explains the lender's decision.
Some applicants may still receive a denial despite a prequalification. This is because the soft credit pull only shows basic data from your credit file. A lender may spot something on your full credit report that wasn't present on the soft pull. Such negative data could change the lender's decision.
A prequalification is only good for around 30 days. That's because lenders and credit agencies report new data to each credit reporting bureau every month. Any new negative information could drop your credit score below Indigo's acceptance standards.
If you've decided that you'd like to apply for the Indigo® Mastercard®, it is best to wait until shortly after receiving prequalification. This may limit any potential delays in processing your application down the road.
Is it Easy to Get Approved for the Indigo® Mastercard®?
Indigo claims it designed this card for people with a less-than-perfect credit score. It is a card that you can use to help rebuild credit and often accepts applicants who struggle to get a credit card from other issuers.
In fact, this is a rare card that will possibly accept your application even if you have a prior bankruptcy. One reviewer stated that he was approved for the Indigo® Mastercard® just one month after completing Chapter 7 bankruptcy proceedings.
To qualify, though, you must complete your entire bankruptcy proceedings and have the judge sign off on your final decree. Indigo will not consider your application if you have an active bankruptcy case.
That's because the judge overseeing your case could include your new credit card as part of your discharged debt. No lender wants to take the risk of such a loss.
And, since this card has a fixed APR that doesn't change based on your credit history, you won't have to worry about paying an extra penalty after your bankruptcy. When you compare it to other unsecured credit cards for bad credit, the Indigo card stands as one of the most affordable cards in a space where credit often comes at a very steep price.
Multiple applicants say they received credit approval despite having credit scores in the low or sub-600 range. Those numbers dip into the low end of fair credit and the high end of poor credit.
If your score falls within that range, you can use the lender's prequalification tool to get a better understanding of your approval chances should you decide to formally apply for the card. Through prequalification, the credit card issuer will examine a limited version of your credit history to see whether you qualify for its card.
This part of the process takes five minutes or less and will give you the peace of mind you need before you formally apply for the card. That short process alone makes this a very easy card to apply for. And with its relaxed acceptance standards, you may get approved even with poor credit.
What Credit Score is Needed to Get the Indigo® Mastercard®?
Indigo doesn't publicize which credit scoring model it uses when determining credit card eligibility, or the score it requires for approval. With that in mind, most lenders today use one of the several FICO scoring models to capture your most accurate credit score.
Some online reviews show that several applicants who have credit scores in the low 600s or high 500s still received approval.
"I got approved for this card and First Progress. I will get a secured credit card from CITI in about 6 months and close one of these cards. Eventually, I want an AMEX or Chase Credit Card since I will be traveling a lot for work. Anway, my score is around 580 right now. Time to get this credit together."  — MyFICO Community Reviewer
To put that number in perspective, FICO scores range from between 300 and 850. Any credit score below 580 is considered poor.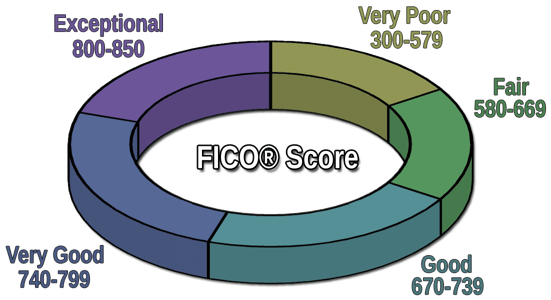 Many consumers are still approved despite having a credit score that falls well into the poor range. Other consumers report receiving credit card application approval just one month after completing Chapter 7 bankruptcy proceedings.
Indigo very clearly states that it often accepts applicants who receive rejections elsewhere. And since you can attempt to prequalify for the card without harming your credit score, you can get a good idea of your approval chances without taking on a hard inquiry or other potentially credit-damaging data.
As the reviewer stated above, though, you shouldn't consider this card to be a long-haul solution to your credit needs. Credit cards for bad credit, in general, tend to cost a lot more than cards for good or excellent credit. They also rarely provide the same benefits as a good rewards card.
After paying the first year's annual fee upon card activation, accept the challenge of rebuilding your credit within that year to a point where you qualify for a better card. This will help you save money and continue your credit-building journey with another card issuer.
Is the Indigo® Mastercard® a Secured Mastercard?
The Indigo® Mastercard® is an unsecured credit card. That's important for many reasons.
A secured credit card requires a refundable security deposit for approval. Typically, the amount of your deposit will equal your card's credit limit. For example, a deposit of $500 will net you a $500 credit limit.
While these cards have much higher upfront costs, they typically charge fewer fees throughout the life of your account. And, as long as you close your account in good standing with no debts, you'll receive your full deposit back.
Secured credit cards exist because banks like consumers who have very poor credit to put some collateral behind any loan they receive. If the cardholder stops making payments, the bank can recoup its investment by keeping the security deposit.

As an unsecured credit card, the Indigo® Mastercard® will not require a security deposit for approval. To offset the risks that the issuing bank takes by not accepting collateral, these cards often charge annual and monthly fees and/or a higher-than-average interest rate.
These cards often have lower credit limits as well. While the Indigo® Mastercard® offers a $300 initial credit limit, reviews state that you likely aren't going to get a credit limit increase — even with responsible use and on-time payments.
"Spoke with a supervisor from Indigo today about this credit card and she stated that the $300 credit limit will never increase and the annual fee will never be waived. It's just their credit card structure." — MyFICO Community Reviewer
That company policy isn't uncommon in the credit card for bad credit space. Most of these card issuers understand that consumers will use their services to improve their credit score, and then move on to another more lucrative (and less expensive card). As such, they rarely extend waivers on fees or increase credit limits.
That's another factor to consider if you're debating between a secured card or an unsecured credit card to rebuild your credit.
If you do not have the cash on hand to pay a large security deposit, the Indigo® Mastercard® may be your best bet to rebuild your credit with an unsecured credit card. Just be wary of the long-term costs this card may bring.
Can the Indigo® Mastercard® Help Build My Credit?
With responsible use, the Indigo® Mastercard® can definitely help build — or rebuild — your credit score.
Your credit score is the result of data provided by the major credit bureaus. There are three credit reporting bureaus that keep credit history files on you: Experian, TransUnion, and Equifax.
Lenders and credit card issuers usually report your payment history to at least one credit bureau, sometimes all three. Your Indigo payment history will report to all three, which is good for building a credit history.
When you keep your balances low and only make on-time payments, you'll have positive items added each month to your score — plus you'll avoid the hefty $40 late payment fee that Indigo charges. As time goes by, those monthly positives will push your negatives further down your credit history. As they get older, the negative items lose importance and won't weigh your score down as much.
But it's vital to remain consistent and only make on-time payments. One late payment can undo all of your hard work and sink your credit score by as many as 100 points.
Your current balance also impacts your credit utilization ratio, which accounts for 30% of your overall FICO score. You can calculate your credit utilization by dividing your current credit card debt by the total amount of credit you have spread across your cards.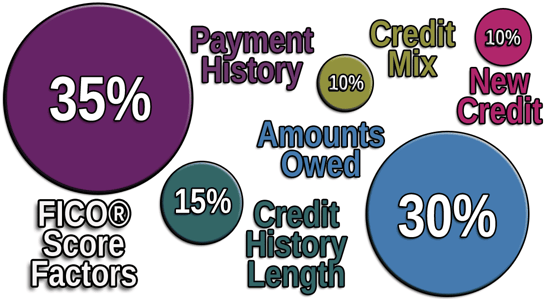 For example, if you have a $200 balance on your Indigo card that has a $300 credit limit, you have a 66% utilization rate. In other words, you've spent 66% of your available credit.
Lenders like to see that number low. The higher it goes, the more credit card debt you're taking on — and the less likely you are to receive more credit.
A high utilization rate will also cause a significant drop in your credit score. As a rule of thumb, lenders like to see no more than 20% utilization across your credit cards. The lower you keep your balance, the better your utilization is — and the more benefits you'll pass on to your credit score.
What Do Cardholders Think of the Indigo® Mastercard®?
Most consumers understand that the Indigo® Mastercard® is designed for someone who is attempting to rebuild their credit after previous financial hardships or mistakes. As a result, the card will charge higher fees and interest charges than a credit card that is designed for someone who has good credit.
This card is likely best used as a temporary solution to get your credit score built up to a point where you can qualify for a less expensive card from a different financial institution.
Many consumers have done exactly that. Others have encountered issues with the card that made their credit-building journey more difficult. The most common complaint we found with the card is that its issuer, Celtic Bank, has a customer service department that is very difficult to reach. The hefty late payment fee also isn't very popular.
"I recently was approved for an Indigo Mastercard which I received about a month ago. I had issues creating my online account and logging on. The computer froze my ability to activate the card. I was unable to access my account to activate it or use it at all. I called the card company three times trying to access the account and make my payment. The first call I waited over an hour and finally had to hang up because I just spent my break waiting for nothing. This happened again the next time I gave up my lunch. Finally, I called when I had more free time, I waited over an hour and a half to speak with anyone, and the second it turned closing time for the call center, I was immediately hung up on. Now the company is charging me almost $40 in late fees and has ruined my building credit score when they have made it impossible for me to do anything. I took a picture for proof of the last call too. There is no email address to write, in fact, no way at all to reach Indigo except by phone, which no one ever answers, and computer, which will not allow me to log on." — Better Business Bureau Reviewer
Another reviewer also said she had issues with the bank's website, which wasn't resolved after a lengthy attempt to contact the issuer's call center.
"I have an Indigo Platinum card through Celtic Bank. I opened this card in an effort to build my credit score. I am a single parent who currently rents the home that I live in. I have been in the process of purchasing this home from my landlord, as she is ready to sell and buy a home elsewhere. She has been patient with me, as I stated before my credit is not the best and it has been difficult finding a lender. Last month, early October, I tried logging onto Indigo's website as I always do to make a payment. Every time I would click submit, it would not process. I did this for a few days straight, but could not get the payment to process. I looked for a phone number to call but couldn't find one. I checked my credit report and found that this company reported 30 days late. I then searched for a number to call again. I talked to the lender that I am working with and he said that this happens a lot and to call the company and explain and they would fix it. After searching for about an hour I found a number on a credit forum website. I called twice and explained and was told that there was nothing that they could do." — Better Business Bureau Reviewer
While these reviews certainly don't tell the card's entire story, they do show that you may encounter some issues if you need to contact customer service to resolve an account or website issue.
Indigo® Mastercard® Credit Card Review Summary: A Favorable Unsecured Offer
Many credit card products on the market today claim to help rebuild your credit. Some of them work, and others work to take your cash. While the Indigo credit card isn't a cheap option, its fee structure does compare favorably to other cards for bad credit.
With a fixed APR and a competitive cash advance fee structure, as well as a 1% foreign transaction fee and no required security deposit, this card can compete with any other credit card from a financial institution that focuses on bad credit — as long as you make timely payments to avoid a late fee and keep your balance low.
Just remember that building credit is a marathon and not a sprint, but this Indigo card review can help speed up your journey. Although you may struggle with a low credit limit on an unsecured card right now, you can still leverage your responsible spending behaviors and timely payments to eventually improve your credit score enough to increase your credit line or move on to a better rewards card.
Advertiser Disclosure
BadCredit.org is a free online resource that offers valuable content and comparison services to users. To keep this resource 100% free for users, we receive advertising compensation from the financial products listed on this page. Along with key review factors, this compensation may impact how and where products appear on the page (including, for example, the order in which they appear). BadCredit.org does not include listings for all financial products.
Our Editorial Review Policy
Our site is committed to publishing independent, accurate content guided by strict editorial guidelines. Before articles and reviews are published on our site, they undergo a thorough review process performed by a team of independent editors and subject-matter experts to ensure the content's accuracy, timeliness, and impartiality. Our editorial team is separate and independent of our site's advertisers, and the opinions they express on our site are their own. To read more about our team members and their editorial backgrounds, please visit our site's About page.