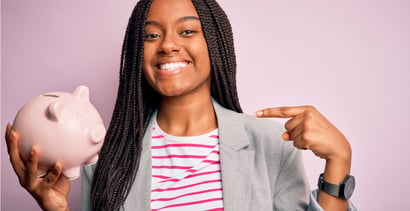 Like thousands of other students, I had to quickly learn how to get a loan at 18. That federal student loan, combined with my $500 scholarship and my $1.50/hour work-study program, made college a reality for me.
Other realities, such as how long it takes to pay off student loans, came into focus some years later. 
Student loans are not the only way to get into debt when you turn 18. This article will survey the main types of loans you're likely to use at that age. All will impact your credit history and your lifestyle, possibly for decades.
Read on to learn how credit works and how to build a good credit score. 
Several Loans Are Available to You at 18
There are three main types of interest-bearing loans available to you at 18:
Installment loans: These have a loan term stretching over months or years. Part of each payment covers the loan's interest charges, and the remainder repays the principal loan amount. You typically repay a student, personal, car, or home loan in multiple installments.
Revolving credit: You get a line of credit that offers flexible financing and repayment options. Examples include credit cards and revolving small business loans. You can also request a home equity loan as a revolving credit line.
Lump-sum repayment: Certain short-term loans require full repayment on a fixed date. We don't cover those here, but a payday loan with a two-to-four-week loan term is a good example. You don't need a credit check to get this type of short-term loan.
Some states don't allow an 18-year-old to take a private loan. Check your state's minimum age requirement to see whether you are eligible.
Personal Loans
You can use personal loan funds any way you want. To get a personal unsecured loan, you must agree to a monthly payment plan. Lenders make these loans based on several factors, including your credit score, income, and other debt.
You can apply for a personal loan from a bank, credit union, or other financial institution, but these lenders usually save credit approval for only the most creditworthy applicants. Alternatively, you can use an online lending network willing to offer a bad credit loan to a borrower with limited or poor credit.
Your interest rate primarily depends on your credit score, but other factors also come into play. Repayment periods usually range from three months to five years. 
Auto Loans
An auto loan usually offers the borrower easy credit approval because the vehicle serves as collateral. If you don't make the payments, the lender will repossess your car and sell it to recoup its money. You can use an online car loan network, such as Auto Credit Express, to quickly find a dealer who lends to buyers with bad or scant credit.
Because an auto loan is secured, it costs less than a personal unsecured loan. You usually have three to eight years to repay a car loan, with longer loans charging higher interest rates.
Credit Cards
Credit card debt results when you use a card to charge purchases. You must repay your entire balance each month to avoid interest charges as high as 36%. 
Credit cards are available to folks starting at age 18. You can get one even with limited or bad credit, but students tend to qualify for the best card offers for no credit.
But even if you're not a student, you can still qualify for solid card offers without a credit score, including the following card options, but you must be able to prove you have sufficient income to pay your bills.
You must pay at least the minimum balance due (approximately 5% of your unpaid balance) by the payment due date, typically 21 or more days after the end of a billing cycle. You typically don't accrue interest on purchases during this grace period if you repay your balances in full.
Student Loans
You can apply to the federal government or a private lender for a student loan. You'll be in good company: About 44 million people in the United States owe more than $1.4 trillion in student loan debt, with an average loan amount of $30,100.
Federal student loans have no minimum age requirement, but private loans must conform to your state's minimum age laws.
Federal student loans are available based on merit or financial need. You typically don't begin repaying these loans until you no longer attend school on at least a half-time basis. Federal loans carry relatively low interest rates, have an extended repayment term, and provide ways to match repayments with income.
Private student loans from a bank, credit union, or online source are credit-based. They may cost more than federal loans and require you to start repaying immediately. You may need your parents to cosign a private student loan.
How to Qualify For a Loan at 18
Most loans share some general requirements, such as:
You must reach your state's age of majority (except for federal student loans), which is 18 in most cases.
You need to be a US citizen or resident.
You must have a Social Security number or alternate Taxpayer Identification Number.
You must meet the lender's credit standards.
It's easier to get a loan if you already have a credit score. 
Establish a Credit Score
The three major credit bureaus (Experian, Equifax, and TransUnion) collect credit-related information from creditors, collection agencies, and public records. They use this information to publish credit reports, and that information is used to calculate your credit scores.
After getting your first credit card or loan, expect to wait up to six months to receive a FICO credit score, the most commonly used score by lenders.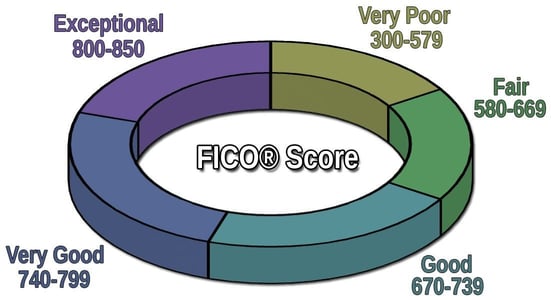 A student credit card is an excellent way for undergraduates to get credit scores. These cards do not require any credit history and often provide substantial benefits. Secured cards perform the same function for credit newbies who aren't attending college.
Submit a FAFSA Student Loan Form
To get federal loans, grants, and work-study, you must fill out the Free Application for Federal Student Aid (FAFSA®) form before each college year. The form collects your financial information (and that of your parents if you are their dependent) to help assess your need for aid. 
It can take up to 10 days for the US Department of Education to process your loan application. You'll receive a Student Aid Report containing a summary of your submitted information and your family's expected contribution to your education costs. Loan proceeds usually go directly to the college to pay for tuition.
Recruit a Cosigner
A cosigner helps you get a loan by pledging to repay it if you don't. Many loans accept cosigners, although most credit cards do not. Your cosigner, preferably someone who knows and trusts you, should have good credit.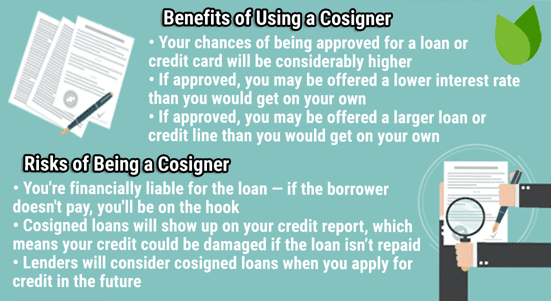 Cosigners help you save money by avoiding the high costs of a bad credit loan. 
Post Collateral
As mentioned above, collateral helps you get a secured loan that would otherwise be out of reach. Secured credit cards maintain your cash collateral in an escrow account. The card's issuer can tap your deposit if you miss a payment. But if you continue to miss payments, the credit card issuer will likely close the account and refund whatever remains of your security deposit.
A car, pawn, or home loan requires collateral. Some personal loan providers accept collateral, but this isn't a common type of secured loan.
The dark side of collateralized debt is that you will lose your property if you don't repay. For example, you'll face foreclosure if you default on a home equity loan.
Some secured credit cards do not require a credit check, making them among the best credit cards for consumers with no, limited, or poor credit. If you are starting a company and don't qualify for SBA loans, a secured business credit card can help you with your initial purchasing.
How to Build a Good Credit Score at 18
You'll want to build a good credit score from the start if you take on debt at 18. A high score helps ensure quick access to relatively affordable loans and the best credit cards. Your actions determine how your credit score will fare. 
Use a Credit Card Responsibly
Responsible credit card use opens the door to the best loan offers:
Timely payments: Always pay your credit card bills on time. The credit bureaus reward this virtuous habit by assigning you higher credit scores. But your scores will suffer if your payments are more than 30 days late. Missed payments drop your scores by dozens of points and remain on your credit reports for seven years.
Keep unpaid balances low: 30% of your FICO score reflects how much you owe. FICO measures your credit utilization ratio, which equals the amount of credit you use on your credit cards divided by the credit you have available. You'll help raise your credit score by keeping your CUR below 30%.
Two other helpful habits are to refrain from submitting a credit card or loan application more than once every six months and to keep old credit card accounts open, even if you no longer use them.
Become an Authorized User on Someone Else's Credit Account
Ask a friend or family member to make you an authorized user of their credit card. You'll be able to use the card to charge purchases, subject to any limits the cardowner imposes.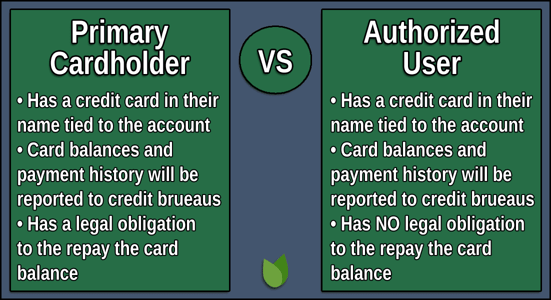 The credit bureaus record the payment activity of the primary cardholder and authorized users. That means your authorized user status can help you build credit when you use the card responsibly.
Have Rental and Utility Payments Reported
Programs such as Experian Boost and Rental Kharma (not related to Credit Karma) broaden your credit history to include your rental and utility payments. You benefit by getting credit for more types of payments, assuming you pay on time. 
Including your rent payments in your credit reports is especially valuable because many landlords do not accept credit cards. Some of these credit-building services are free, but others assess monthly charges.
Monitor Your Credit
You can keep track of your credit score to see how well you manage your credit. Many credit cards report your credit score on your monthly statement. Sometimes, these are no-name credit scores that don't have much value. FICO and VantageScore are the most useful.
You should also monitor your credit reports at least once a year. You can get free copies at AnnualCreditReport.com. Look for errors in your reports that hurt your credit scores, such as unauthorized hard credit inquiries, unrecognized accounts, and mysterious purchases.
You can challenge misinformation by filing disputes with the credit bureaus, which have 30 days to investigate your claims.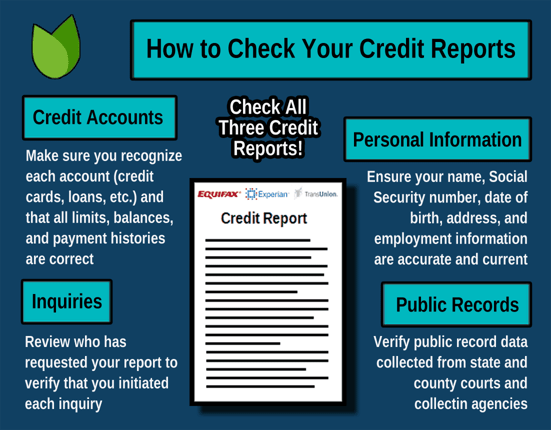 If a bureau agrees with your claim, it deletes the offending item and informs recent report recipients of the change. You can appeal unfavorable decisions, but you should provide additional evidence to strengthen your case.
If you don't want to fix your credit reports yourself, you can hire a responsible credit repair company to do the work for you. Typical monthly subscriptions for a credit repair service run between $50 and $150, and subscriptions last about six months. You can cancel at any time.
Get Your Credit History Off to a Good Start
Now that you know how to get a loan at 18, the ball is in your court. But before you sign a loan contract or credit agreement, read all the fine print. You need to understand how much the loan will cost, how much you'll have to pay each month, and whether you'll face a prepayment penalty.
Get your credit off to a promising start by adopting creditworthy habits and keeping your debt affordable. Do it correctly now, and you'll reap benefits far into the future. Who knows? You may need a small business loan when you become an entrepreneur.
Life is full of surprises, sometimes unpleasant ones. Strong credit can help cushion the financial blow when bad things happen to good people. 
Advertiser Disclosure
BadCredit.org is a free online resource that offers valuable content and comparison services to users. To keep this resource 100% free for users, we receive advertising compensation from the financial products listed on this page. Along with key review factors, this compensation may impact how and where products appear on the page (including, for example, the order in which they appear). BadCredit.org does not include listings for all financial products.
Our Editorial Review Policy
Our site is committed to publishing independent, accurate content guided by strict editorial guidelines. Before articles and reviews are published on our site, they undergo a thorough review process performed by a team of independent editors and subject-matter experts to ensure the content's accuracy, timeliness, and impartiality. Our editorial team is separate and independent of our site's advertisers, and the opinions they express on our site are their own. To read more about our team members and their editorial backgrounds, please visit our site's About page.