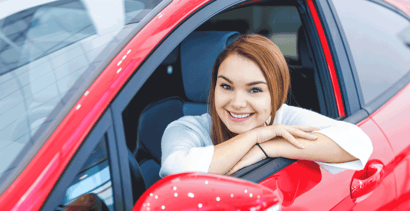 Figuring out how to buy a car with no credit history when lenders often require a good credit score to qualify for a car loan is a paradox that can seem insurmountable.
Unless you have enough cash to buy a car outright, you'll probably need financing. But what if you have no credit history?
Whether you want to buy a used or new car, it's still possible to get an auto loan with no credit history, or even with a bad credit history. And, once you get a car loan and make payments on time each month, you can build your credit score and improve your credit for better loan terms later in life.
How to Buy a Used Car with No Credit History
Some lenders cater to people with bad or no credit. Lenders that specialize in subprime auto loans can cut their overhead costs by only doing business online, resulting in lower fees and interest rates for their subprime borrowers.
We recommend three lending networks, all of which can help match borrowers with dealers who approve all credit types:
Network of dealer partners has closed $1 billion in bad credit auto loans
Specializes in bad credit, no credit, bankruptcy and repossession
In business since 1999
Easy, 30-second pre-qualification form
Bad credit applicants must have $1500/month income to qualify
| Interest Rate | In Business Since | Application Length | Reputation Score |
| --- | --- | --- | --- |
| 3.99% - 29.99% | 1999 | 3 minutes | 9.5/10 |
Auto loan amounts of up to $150,000
Prequalify in minutes without impacting your credit score
Refinancing loans save an average of $191 per month
125% financing available for cash-out refis
PenFed Credit Union membership required but can be applied for at the same time as your loan
| Interest Rate | In Business Since | Application Length | Reputation Score |
| --- | --- | --- | --- |
| 5.19% and up | 1935 | 5 minutes | 9.5/10 |
RefiJet helps people lower their monthly auto payment by an average of $150 a month*
Pre-qualifying for a refinance auto loan does not impact your credit score
Nationwide network of lenders
We present you with options from lenders that fit your situation
| Interest Rate | In Business Since | Application Length | Reputation Score |
| --- | --- | --- | --- |
| Varies | 2016 | 5 minutes | 9.0/10 |
Instead of going straight to a car dealer or bank and having your auto loan delayed or denied because you have poor or no credit, these subprime auto lenders work fast and often provide loans within 24 hours. Applications can take only minutes to complete, and the main requirement may only be a steady income.
A credit score is an indication of your ability to make payments. The higher your credit score, the less risky a lender considers you.
A low credit score is taken as a sign that you may not repay the loan.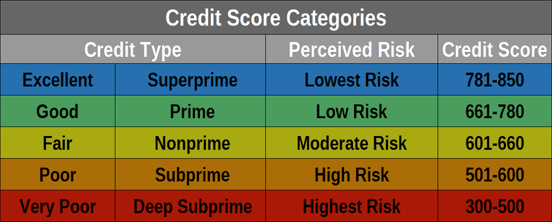 But not having any credit score or history from which to base a lending decision means you're an unknown risk. This may result in a higher interest rate than someone who has good credit, but not higher than someone who has bad credit.
You can help your chances of being approved for a car loan in a few ways:
Buy a used car. Used cars are cheaper than new ones, so a lower loan amount can make it easier to get approved for a loan.
Increase the down payment, which also lowers the loan amount.
Find a cosigner with good credit. With their name on your car loan, they're equally responsible for payments if you don't pay on time.
Another way to improve your odds of getting a loan with no credit history is to shop at smaller car lots and independent lenders. The big-name auto dealers and lenders make more money selling new cars that are more expensive than used cars, so they're more likely to push new cars than used ones.
Buying a used car can also make a shorter loan term possible, which can mean paying less interest. With a smaller overall loan amount, you may be able to afford higher payments over 36 months instead of making lower payments over 60 months.
Some subprime lenders may require borrowers to take short-term loans because it exposes the lender to less risk. If you're financing a car for six years, a car's depreciation could leave you owing more than the car's worth. You may then wonder why you're making payments on a car that's worth so much less than it was six years ago.
How to Buy a New Car with No Credit History
Buying a new car from a dealership when you have no credit history is a little different than buying a used one, though that doesn't mean it's more difficult.
The best news here is that new car loans usually have lower interest rates than used car loans. This is because dealers prefer to sell new cars — they have a higher profit margin than they do with used cars — so they use lower interest rates to attract buyers.

New car loans are also cheaper because a new car keeps its value longer than a used car, and a higher value minimizes the financial risk for lenders. Auto loans are secured loans, so if you default on the loan, the lender can take your car back and sell it to someone else.
This isn't what they prefer — they'd rather have your on-time payments — but it's a risk they take because they have a way to recoup some money for the car if you default. Car values naturally depreciate over time, and a new car sold at a higher price than a used car will likely have a higher value over time.
The point is that subprime lenders and dealers are more likely to work to get you better loan rates on a new car than on a used one, so it can be worth taking advantage of this tactic. However, a subprime rate will likely be much higher than the rate someone with good credit would be offered, so don't expect to get the rates you see advertised.
It's also worth considering how much car you can afford. A new car with a lower interest rate than that of a used car isn't much of a deal if the principal amount being paid is so high you need a six-year loan to afford the monthly payments.
Online auto loan calculators can help you determine an auto loan that fits your budget.
Buying a new car with no credit history may be easier than buying a used for another simple reason — lenders that specialize in financing consumers with no credit may partner with a network of car dealers. Since the dealers and lenders already work together, you can almost be assured that you'll get a loan for a new car if you meet the lending criteria.
Both sides already expect you'll have little or no credit when you apply for a loan.
Can I Buy a Car if I Have No Credit?
Yes. In fact, you're generally better off having no credit than having bad credit when applying for a car loan.
Bad credit is a sign you've made some credit mistakes and could be irresponsible when borrowing money. Late payments, using more than 30% of your available credit, having bills in collections, and going through bankruptcy are some things that can lead to bad credit scores.
Having no credit means you don't have a credit history. You're kind of a blank slate because there's nothing on your credit report if you haven't borrowed money in the last seven years.
Lenders may see this as a good sign in some ways, and at least better than having bad credit when offering no-credit car loans.
You're not alone if you have no credit, which is also called having a thin credit file. One in 10 adults in the U.S., or about 26 million people, are "credit invisible" and don't have a credit history with one of the three national credit reporting companies, according to a 2015 report by the Consumer Financial Protection Bureau.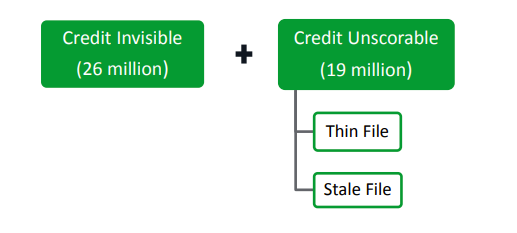 More recent data from Experian estimates that 62 million Americans have thin credit files and, therefore, have limited access to credit. Some people live in what is referred to as credit deserts, such as low-income neighborhoods, where people are more likely to have trouble accessing credit.
Along with living in a credit desert, some consumers may not have a credit score for other reasons:
Never using traditional credit accounts: If you usually use cash or debit because you don't have a credit card, you won't have a credit history or credit score.
Haven't used credit in more than 24 months: If you have a credit account but haven't used it in two years or longer, your credit file may be too thin to calculate a credit score.
Recent immigrant: A credit score from another country won't transfer to the U.S., and immigrants may not have applied for credit in the U.S. yet.
Age: It may take up to six months for a young consumer to establish a credit score after opening his or her first credit account, auto loans included.
Having no credit shouldn't prevent you from getting a car loan. It can be seen as an opportunity to start building your credit so you can qualify for better loans later.
A first car loan, even if it's from a subprime lender, can help build a good credit score if you make your payments on time.
What Credit Score is Needed to Buy a Car?
It's a simple fact of lending: Auto loan rates are determined by your credit score. The higher your score, the lower the interest rate will likely be.
But how low can a credit score be to buy a car? As low as zero, as we discussed above.
But if you have a credit score, no matter how low, you can probably get a loan with one of the auto loan companies we've recommended.
They each specialize in helping people with no or poor credit. While the interest rate on a subprime loan won't be as good as it would for someone with good credit, car buyers with bad credit can at least buy a car so they can get to work and earn money to pay their bills and, hopefully, improve their credit over time.
Does a Car Loan Build Credit?
Yes, as long as your lender reports to the credit bureaus, which most do. The account will be added to your credit report and help you generate a score within six months.
With consecutive on-time payments, you should see your credit score increase over time.
Making on-time payments over the long term can raise a low credit score more than it would a high credit score because a high credit score doesn't have much more room to grow. On-time payments are the best way to raise a credit score because payment history accounts for 35% of your FICO credit score.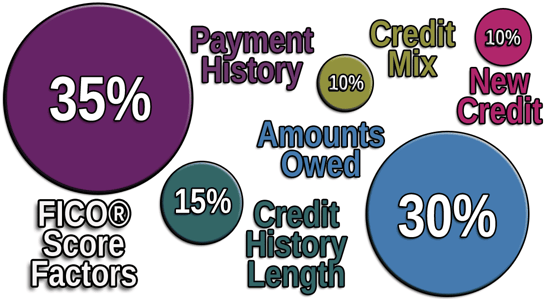 Getting an auto loan will also add to both your credit mix and new credit, which together make up another 20% of your FICO score.
If your initial credit score improves after a year or so of making on-time payments, you may be able to refinance your auto loan to get a better interest rate. Refinancing can lead to lower monthly payments, which makes the total cost of your car cheaper because you'll pay less interest.
Or you could refinance and still make the same high payments to pay off the loan sooner. Either way, it could be a win-win.
Pay Your Loan On Time to Build Credit
Owning a car is a necessity of life for many people and having no credit or poor credit shouldn't prevent you from buying a car.
Remember to shop for the best loan rate and terms, including at lenders that specialize in providing no-credit loans. Hopefully, you'll get approved for a loan and can buy a car that allows you to get to work so you can afford to make your auto loan payments on time, and, eventually, improve your credit score.
Advertiser Disclosure
BadCredit.org is a free online resource that offers valuable content and comparison services to users. To keep this resource 100% free for users, we receive advertising compensation from the financial products listed on this page. Along with key review factors, this compensation may impact how and where products appear on the page (including, for example, the order in which they appear). BadCredit.org does not include listings for all financial products.
Our Editorial Review Policy
Our site is committed to publishing independent, accurate content guided by strict editorial guidelines. Before articles and reviews are published on our site, they undergo a thorough review process performed by a team of independent editors and subject-matter experts to ensure the content's accuracy, timeliness, and impartiality. Our editorial team is separate and independent of our site's advertisers, and the opinions they express on our site are their own. To read more about our team members and their editorial backgrounds, please visit our site's About page.