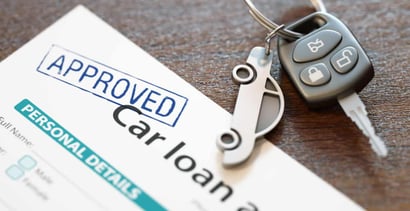 My first car, a brand-new, insipid offering from Chrysler Corporation, cost about $15,000 back in the day. Fast forward a couple of decades to 2023, and the average new car costs $48,763, or just under $23,000 for a used one.
For older consumers, "sticker shock" is too mild a term — I think "price panic" is more on point. 
If you have bad credit, a car loan must seem doubly challenging. First, you have to qualify for a loan despite past credit problems. Second, you may need to borrow a lot of money.
We at BadCredit.org feel your pain. Our review of loan networks reveals our top picks and advises how to maximize your approval odds. We can't do much about vehicle prices but are happy to show you how to finance a car purchase despite your poor credit. 
Best Loans For Bad-Credit Car Financing
This list is a mix of loan-finding networks and direct lenders. All welcome subprime consumers looking to finance (or refinance) a car. They prove that awful credit need not ban you from the driver's seat.
Auto Credit Express works nationwide with dealerships that offer bad credit auto financing. By submitting a loan request to Auto Credit Express, you unleash a network search for a local dealer that may meet your needs.
You'll likely hear from a lender within a short time to discuss your options for bad credit auto financing and set a time to tour the car lot for your next vehicle.
PenFed Credit Union serves borrowers with any type of credit. As with most credit unions, it likely offers loan interest rates lower than those from other lenders. That's because members own their credit unions and share the profits through low-cost financing.
You must be a credit union member to qualify for a loan. PenFed has open enrollment, and you can become a member by opening a checking or savings account with a $5 balance.
Founded in 1994, Car.Loan.Com has almost 30 years of experience connecting bad credit borrowers with receptive lenders. Drivers with limited or poor credit can submit an online loan request form to initiate a search for local lenders.
The site boasts the country's largest network of car dealers with expertise in subprime finance. You should receive a decision in as little as 24 hours, but often it takes only a few minutes.
LendingTree can match you with up to five loan offers in just a few minutes so you can quickly begin shopping for a vehicle. This loan-finding service partners with an extensive nationwide network of lenders and auto dealers trained in bad credit financing.
You may be able to find an auto dealer in your area who will walk you through the financing process and help you shop for a vehicle. LendingTree can expedite your credit application and arrange for you to drive off the lot in your new car as soon as the same day.
The MyAutoloan.com matching service helps you find up to four offers in minutes. You can apply for new and used car loans, refinancing, financing for private party purchases, or lease buyouts. The website posts fresh car loan interest rates every day.
The MyAutoloan network includes automobile dealers, banks, finance companies, credit unions, and affiliates. You can get financing with a loan term of 24 to 72 months.
How Do I Finance a Car With Bad Credit?
If you're finding it tough to fund a new car due to poor credit, don't give up yet — we provide vital tips to enhance your chances of securing financing through reputable lender-finding networks.
Begin by researching highly ranked lender networks specializing in bad credit auto loans. You can proceed by reading online reviews like this one and requesting recommendations from those close to you.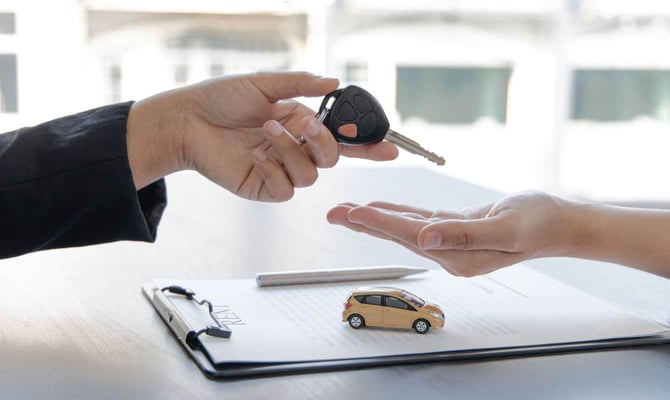 Make sure all requisite documentation (ID proof, pay stubs, etc.) is in order before submitting an online loan request form. When filling out the form, it's essential to provide accurate details such as your employment history, income level, and prior issues with debt. This information assists lenders in making well-informed decisions on whether to grant approval.
The lending network will match external and internal databases and present one or more financing options tailored specifically for you. Carefully compare loan offers before choosing the best offer and signing the agreement.
What's the Worst Credit Score I Can Have to Get a Car Loan?
Securing a car loan can feel like an uphill battle when you have less-than-ideal credit scores. Generally, lenders want to see a credit score of at least 620, although it's entirely possible to qualify for a bad credit car loan with a lower score.
Try not to give up hope — solutions are available for consumers with bad credit facing this challenge. You may find options you hadn't expected by seeking specialized lenders that focus on subprime car loans.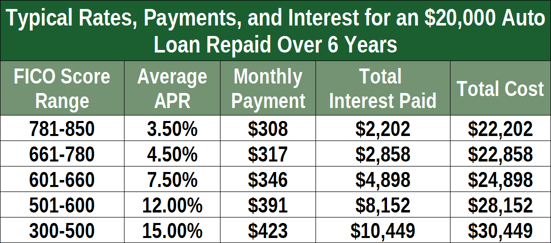 Lenders likely will review your credit score, income, employment history, and other factors when evaluating your loan application. A loan-matching network helps you compare multiple offers and choose the best one for your needs.
When reviewing multiple loan offers from various lenders, take the time to carefully read through each quote and compare interest rates, fees, and repayment terms. Doing so can make a big difference in finding the best deal possible.
Credit is king when it comes to securing favorable lending terms for an auto loan. Unfortunately, for those with bad credit histories, this means higher interest rates or larger down payment requirements could be on the table to qualify for financing.
While poor credit scores may raise red flags for lenders, remember that additional factors play a significant role in determining approval, such as your employment history, income level, and debt-to-income ratio also contribute to how lenders view your riskiness.
As someone with poor credit, you likely will find the most productive auto financing opportunities through online marketplaces that can yield more favorable terms.
Which Credit Scores and Reports Do Car Lenders Use?
Car lenders typically use credit scores and reports from the three major credit bureaus: Equifax, Experian, and TransUnion. These credit bureaus use different credit scoring models for various purposes.
The credit bureaus depend on lenders for borrower information. Lenders report data on borrowers' credit accounts, including payment history, credit limits, and balances. Credit bureaus use this information when calculating credit scores and creating consumer credit reports.
The FICO Auto Score is one of several models tailored to the automotive lending industry. Its purpose is to help lenders predict the likelihood that borrowers will default on their auto loans. FICO Auto Scores range from 250 to 900, with higher scores indicating lower risk.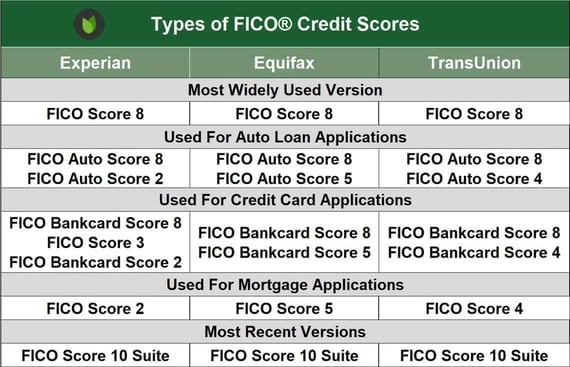 This scoring model looks at many of the same factors as traditional FICO scores — things such as payment history and amounts owed — but also puts extra weight on car-related credit use (such as previous vehicle loans or leases) and how well borrowers have managed this type of debt in the past.
When seeking financing for a car purchase, don't underestimate the importance of your credit history. Before approving a loan application, lenders will likely scrutinize any red flags, such as missed payments or collections. As mentioned, auto lenders usually reference industry-specific scoring models such as FICO Auto Score and VantageScore Auto Score before financing a vehicle purchase.
By taking steps ahead of time, such as checking your credit reports and scores, you can assess the interest rates and other terms different lenders may offer. Comparison shopping is the most productive strategy for landing vehicle loans with the best rates and terms.
What Is a Buy Here, Pay Here Dealership?
A buy here, pay here (BHPH) car lot makes direct auto loans to customers with thin or poor credit. BHPH dealerships avoid the red tape typical of traditional lenders such as banks or credit unions.
BHPH car lots may seem viable when your credit is not so good. These dealerships offer flexible financing for those unable to obtain a loan through other means. Moreover, users can conveniently select a car from the dealer's inventory and procure funding immediately.
But all is not sweetness and light at the BHPH lot. These dealers require hefty down payments at the time of purchase with a weekly or biweekly payment plan arranged directly with the dealership. Users must prepare for the higher interest rates BHPH dealers traditionally charge, which can increase the overall costs of buying a vehicle.
Additionally, these dealerships typically offer fewer cars than traditional dealerships since they only carry inventory from their own lot, making it more challenging to find what you are looking for in terms of selection.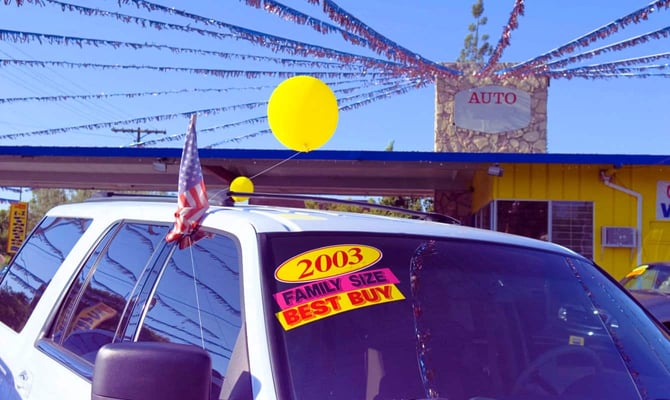 And BHPH dealerships may be unable to help you build credit since many do not report borrower payments to the credit bureaus. That's why BHPH lots may not be your best choice if you're aiming to rebuild your low credit score through timely payments on an auto loan.
Overall, we advise consumers with poor credit who need a car to be cautious when dealing with BHPH lots. Consider them a last-ditch alternative when you have no other options.

How Do I Increase My Approval Odds?
Want to better your chances of financing a car with bad credit? Options open to you include checking your credit report beforehand, offering a bigger down payment, shopping around for lenders specializing in subprime loans, and recruiting a cosigner.
Let's examine each of these options:
Check your credit reports: Knowing your credit condition before applying for a car loan is essential. You can order free reports from AnnualCreditReport.com and check them for mistakes that unnecessarily depress your credit score. You can then decide to dispute these errors on your own or hire a credit repair company to do the heavy lifting for you.
Save up for a down payment: Set aside as much as possible toward a larger down payment — aim for at least 10% of the purchase price — thereby reducing your loan amount and monthly payment. 
Seek out network lenders specializing in subprime loans: These lenders may be willing to work with you despite past financial struggles and offer reasonable interest rates on car loans. 
Consider a cosigner or trade-in: A cosigner with good credit can help you qualify for a loan and get a lower interest rate. A trade-in reduces your out-of-pocket expense. These options can provide additional leverage to increase your odds of getting approved for a bad credit car loan. 
No matter what, don't rush into the first offer you receive. Take your time and compare interest rates, terms, and fees from multiple lenders before deciding.
Even if you end up securing financing despite low credit scores, it's wise to keep improving your overall financial health. This goal may involve paying down debts, paying bills on time, and engaging in other activities that can boost your credit score over time.


Many people don't realize that timely car payments can positively affect their credit scores (albeit slowly). If you have bad credit, you'll likely face much higher interest rates than someone with good credit.
Before committing to monthly payments that could strain your budget or harm your overall financial health even more, be sure to prepare for this possibility.
What If I Didn't Get Approved For a Car Loan?
If a lender denies you a car loan, laws such as the Equal Credit Opportunity Act and Fair Credit Reporting Act (among others) require it to provide you with an Adverse Action Notice (AAN). The notice explains your denial and includes several key data points to help you respond. These include:
The name and address of the lender that rejected your loan application
The name and address of the credit reporting agency that supplied your credit report to the lender
How to obtain free copies of your credit reports 
How you can dispute possible errors on your credit report
Don't overlook the significance of an AAN. Take the time to give it a thorough once over and use its contents to elevate your credit standing.
Car Loans Are Available Even If Your Credit Is Bad
Nowadays, relatively few drivers can afford to purchase a vehicle without financing. Our review of bad credit auto loans identified several direct and network-based lenders that specialize in helping consumers with subprime credit. At least now you know a bad credit score need not prevent you from buying a car.
The reviewed loan-matching services offer the best odds of finding a bad credit auto loan to fit your budget. Whatever your credit score, there's no faster or easier way to obtain car financing.
Auto Credit Express & Other Resources
We hope you've found our guide "5 Loans For Financing a Car With Bad Credit (Sep. 2023)" to be helpful in meeting your financial needs. To learn more about Auto Credit Express, our top recommendation in this guide, be sure to visit the Auto Credit Express website for full details about the offer.
Our experts rate Auto Credit Express as one of the best options in auto loans for those with bad credit, giving it a 4.9/5.0 rating overall. Among its features:
Network of dealer partners has closed $1 billion in bad credit auto loans
Specializes in bad credit, no credit, bankruptcy and repossession
In business since 1999
Easy, 30-second pre-qualification form
Bad credit applicants must have $1500/month income to qualify
For more resources similar to this "5 Loans For Financing a Car With Bad Credit (Sep. 2023)" guide, see our other popular picks for those with bad credit:
Whether you choose Auto Credit Express or any other option in our auto loans category, be sure to read and understand the terms before signing up. You'll find that taking the time to fully understand auto loans is one of the smartest financial decisions you can make.
Advertiser Disclosure
BadCredit.org is a free online resource that offers valuable content and comparison services to users. To keep this resource 100% free for users, we receive advertising compensation from the financial products listed on this page. Along with key review factors, this compensation may impact how and where products appear on the page (including, for example, the order in which they appear). BadCredit.org does not include listings for all financial products.
Our Editorial Review Policy
Our site is committed to publishing independent, accurate content guided by strict editorial guidelines. Before articles and reviews are published on our site, they undergo a thorough review process performed by a team of independent editors and subject-matter experts to ensure the content's accuracy, timeliness, and impartiality. Our editorial team is separate and independent of our site's advertisers, and the opinions they express on our site are their own. To read more about our team members and their editorial backgrounds, please visit our site's About page.