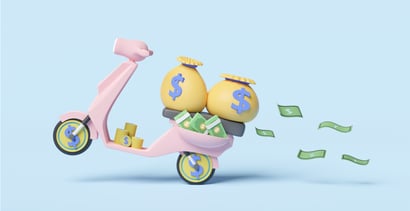 Fast cash approval for bad credit should interest the 4 in 10 Americans who, according to a 2021 Bankrate survey, would need to borrow money for a $1,000 emergency. If you suddenly need an emergency loan for $500, $1,000, or more, a personal loan may be a viable option. 
Bad credit payday loans are also available, although far more expensive and limited in size. This article looks at these and other alternatives to help you find a cash loan when time is tight.
Cash Loans For Bad Credit With Fast Approval
These seven online lender networks can get you a personal or guaranteed payday loan in as little as one business day. All of them work with subprime consumers, prequalify applicants instantly, do not harm your credit score, and charge nothing for their service.
We rank MoneyMutual first among the online lending networks that deliver fast cash loans. It takes only a minute to fill out the short bad credit loan request form and receive a quick decision. If you prequalify for a personal or payday loan, MoneyMutual will transfer you to a direct lender who will complete the loan process.
CashUSA.com can prequalify you for a personal loan in just a few minutes. You then can receive multiple email offers from competing online lenders. To qualify, you must earn at least $1,000/month after taxes and legally reside in the United States.
BillsHappen® can find you payday and personal loans that may put cash in your bank account by the next day. The company does not check applicants' credit, although the direct lenders they recommend may. You can receive multiple options, with loan amounts ranging from $500 to $5,000.
If you apply early in the day, CreditLoan.com may be able to arrange same-day cash in your bank account. The company uses a network of payday lenders and personal loan providers comfortable with subprime borrowers. You need not fear embarrassment when dealing with CreditLoan.com.
BadCreditLoans.com is proficient at finding personal loans for clients, whatever your credit rating. You can rebuild credit and possibly qualify for a lower APR on your next loan by repaying your bad credit loan on time. Be sure to read your loan agreement to understand all terms and conditions.
PersonalLoans.com has an extensive lender network that can make large personal loans, up to $35,000 in some cases. Naturally, bad credit may limit the amount you can borrow, but all loans can get you money in just one business day. The company's loan network has long experience lending money to subprime borrowers.
CashAdvance.com arranges fast cash payday loans from $100 to $1,000. Expect the loans to have short repayment periods and high APRs. Unlike personal loans providers, payday lenders do not check your credit score when approving loans.
Fast Cash Approval Apps For Bad Credit
If you need a small loan right away, check out these three cash advance apps. By linking the app to a bank account receiving eligible direct deposits, you may be able to get fast cash as soon as the same day.
The apps provide payday-loan alternatives that won't charge you astronomical interest rates.
8. Earnin
The Earnin app lets you cash out $100 a day and $500 per pay period when you link your work timesheet to your checking account. Your bank account must receive direct deposits from an employer or a government agency to qualify for this loan. The Earnin user base exceeds 2.5 million customers.
9. Possible
Your credit score won't hamper your ability to get up to $500 in fast cash from the Possible mobile app. It takes only minutes to request an advance, and you can repay it over several months. You can rebuild credit and boost your FICO score by repaying on time.
10. Dave
The friendly-sounding Dave app can get you a payday advance for up to $250 without any charge. Your credit score won't interfere with access to a loan. The 32,000-ATM MoneyPass Network can dispense your loan money instantly, without a fee.
What Is Bad Credit?
Even if you aren't familiar with the intricacies of credit scores, you'll know you have bad credit when you find it hard to get a loan or credit card, and if you do, the interest rate will be much higher than average. 
But if you'd like a broader understanding of poor credit, begin with the major consumer credit scoring systems. The leader in the field is FICO, followed by VantageScore, a similar provider, and both offer a system with scores ranging from 300 (worst credit) to 850 (excellent credit). 
FICO Scoring System
In the FICO system, any score below 579 is considered very poor.
Fair scores cover the range of 580 to 669, which are on the cusp of being pretty bad too. To be blunt, scores below 670 need improving because they rob you of cheap borrowed money and good credit cards.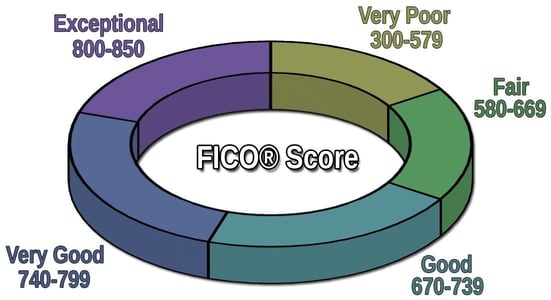 If you're new to the use of credit, you're probably wondering where the heck your credit score originates. It starts when you first apply for credit – a loan, credit card, store account, or some other form of debt. That's when the credit bureaus get involved.
Many creditors report their customers' payments to at least one major credit bureau (Equifax, Experian, or TransUnion). The bureaus collect information about consumers who use credit, including the accounts they own, the amount they owe, and the payments they make. The bureaus compile all this data into monthly credit reports and use it to calculate your credit score. 
If you think that this procedure can saddle you with three different credit scores, you're right. The bureaus don't always share the same data or perform calculations identically. However, the three scores usually are reasonably close to each other. 
How Credit Bureaus Calculate FICO Scores
The credit bureaus calculate several different scores using the rules set down by the makers of the scoring systems. FICO scores contain five components: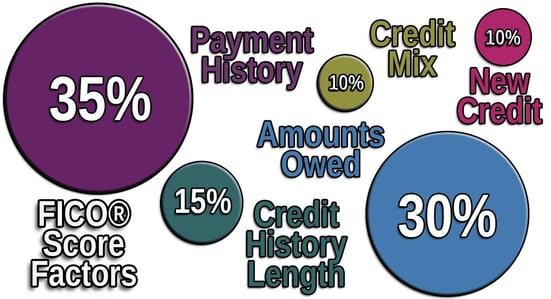 1. Payment History (35% of total score): Your payment history reflects how well you meet your financial obligation to repay your debt. Your credit score should do OK if you pay your bills on time. But if you are more than 30 days late, your creditor will inform the bureaus, and your credit score will suffer. Moreover, missed payments remain on your credit report for seven years, a source of long-term shame. If you miss several payments, your credit score will likely fall into the very poor range.
2. Amounts Owed (30%): The amount of money you owe is another crucial factor determining your credit score. The FICO system uses the credit utilization ratio (i.e., the amount of credit card debt you have divided by your total credit limits). CURs above 30% may indicate poor credit.
For example, suppose you have three credit cards with the following characteristics:
Card 1 – $1,000 balance and a credit limit of $3,000
Card 2 – $2,000 balance and a credit limit of $4,500
Card 3 – $0 balance and a credit limit of $2,500
Your total outstanding balance is $3,000, and your available credit is $10,000, for a credit utilization ratio of 30%.
Reducing your CUR below 30% is one of the fastest ways to improve your credit score. Note that other forms of debt, such as quick cash loans, do not figure into the CUR calculation.
However, another measure, the debt-to-income (DTI) ratio, encompasses all debt and helps lenders determine whether you can afford to take on more. It equals your total monthly debt payments divided by your total monthly gross income. DTI values above 36% may deny you access to loans from banks and lending institutions. Other lenders may tolerate higher DTI ratios, but few accept a DTI above 43%. DTI does not figure directly into your FICO score. 
3. Length of Credit History (15%): FICO rewards you for maintaining long-lived credit relationships. The reason is that it gives creditors a long time to size you up before lending you money. Histories of seven years or greater can help boost your FICO score. All things being equal, it's better to leave credit card accounts open, even if you seldom use the card, to grow this part of your credit score. Also, keeping the account open can improve your CUR.
4. Credit Mix (10%): This factor is supposed to represent your ability to juggle multiple credit account types. For example, a healthy mix may include credit cards, a student loan, a business loan, retail accounts, and personal, vehicle, and home loans. If you are attempting to rebuild credit, do not open accounts you don't need, as this can hurt more than help, as explained in the next paragraph. An excellent rule is to open only the credit accounts you need, notwithstanding your credit mix.
5. New Credit (10%): FICO frowns upon you opening too many accounts within a short period. This respected institution feels that quickly acquiring multiple accounts smacks of financial desperation, a misdemeanor that can cost your score two to eight points.
FICO counts only hard inquiries as evidence of new credit. A hard inquiry is one that you authorize when applying for a credit account — the creditor inquires upon (or pulls) your credit reports to see whether you are an acceptable risk. All other pulls are soft and don't affect your credit score.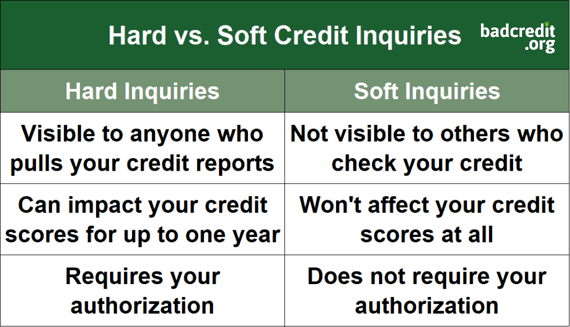 While applying for more than one credit account within six months may slightly hurt your score, a better CUR can undo the damage.
One exception to this factor occurs when you are rate shopping (for example, when looking for the cheapest mortgage). Multiple hard pulls for the same type of account will count as only one inquiry if they occur within a specified period (i.e., 30 to 45 days).
The reviewed loan networks do not perform hard pulls of your credit since they only prequalify you rather than decide your loan. The direct lenders they recommend will probably make hard inquiries if you apply for a loan.
If you would like to get a personal loan, but your subprime credit score stands in the way, your task is straightforward: Up your score by paying your bills on time, every time, and keep your credit balances low. It may take the better part of a year, but you should start seeing your credit score climb, unlocking access to a broader and cheaper credit universe.
What Is a Fast Cash Approval Loan For Bad Credit?
Having explored the meaning of your bad credit score, we must now turn to the type of loans available to you that will quickly put cash in your bank account. That's precisely the job of the seven lending networks and three lending apps reviewed above. The networks deal in payday and personal loans.
An online payday loan is a fast cash advance based on your income, specifically your next paycheck or government benefits check. You have until your next pay date to repay the loan, although state laws vary on this detail. 
Payday loans are modest in size (typically less than $1,000) and high in price (sporting triple-digit APRs). Overdependence on bad credit payday loans can send you into a debt spiral that may put you in bankruptcy court.
A personal loan is an installment loan based on your creditworthiness (and perhaps collateral) rather than your income. You can borrow larger amounts with a personal loan and repay it in three to 72 equal installments.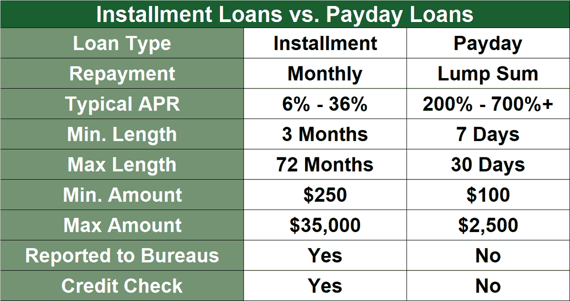 APRs for personal loans are usually no higher than 36%. A personal installment loan can be a secured personal loan or an unsecured loan.
Both an unsecured and secured personal loan are available online, providing a convenient way to receive the loan proceeds in your bank account as soon as the next business day. Before signing any loan agreement, please make sure you understand all the terms, lest you be surprised by unpleasant fees or conditions.
The cash advance apps are similar to a bad credit payday loan but charge little or no interest. Instead, you can get small cash advances by linking the app's worksheet containing your hours worked to your bank account. Once up and running, you may be able to collect your money on the same day you request it.
How Do I Get a Fast Cash Approval Loan For Bad Credit?
If you use one of the reviewed lending networks, the process starts when you submit a short loan request form containing basic information about yourself, your income, and your expenses (i.e., mortgage or rent costs). If the lending network can successfully prequalify you for a loan, it will either forward you to a direct lender or provide you with a choice of competing loan option offers. 
You then fill out the direct lender's loan application, providing more detailed information than the initial unsecured loan request required. The lender may be able to give you an instant decision. 
Check the loan amount, APR, and repayment terms if you receive a loan offer. If you agree to the loan terms, e-sign the agreement. Your money should appear in your checking account in the next day or two.
What's the Easiest Fast Cash Loan to Get Approved For?
If you have a job or regularly receive benefits checks, an online payday loan may be the easiest to obtain since it does not depend on your credit score. A payday app may offer an even easier method to borrow, assuming you have a regular job and don't require a large loan.
Personal loans are a little harder to obtain since loan approval depends on your credit score. However, some personal loan providers may use alternative methods for deciding loans that don't require a credit check. 
If you are concerned that your poor credit will prevent you from getting a personal loan, consider enlisting a cosigner with a good credit rating. This maneuver should overcome a lender's reluctance to give you a loan offer since both signers are responsible for repayment.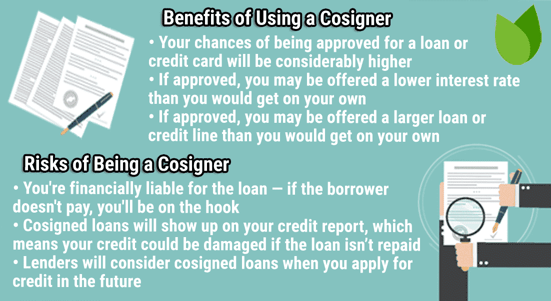 Some personal loan lenders may approve secured loans. Of course, you risk losing the pledged property if you default on the loan, so be careful before entering into a secured loan agreement.
What Credit Score Do I Need for a $500 Loan?
If you apply for a loan from a payday lender or app, your credit score is immaterial. Instead, the loan will depend on your employment or government benefits. 
Secured loans similarly are indifferent to your credit score since the collateral you post ensures that the lender will get paid back, one way or another. 
If you apply for a bad credit payday loan, the required credit score will be contingent on the lender's policies. Some may require a minimum credit score, while others may look at other factors when deciding on the loan. You can improve your credit score, and hence your ability to borrow, by following the advice outlined earlier, namely paying your bills on time and keeping your debt in check. 
What Are My Other Alternatives For a Fast Cash Approval Loan?
Here are four other ways to borrow money quickly despite having a low credit score:
Credit Union PAL: The National Credit Union Administration (NCUA) created the Payday Alternative Loan (PAL) to help consumers avoid expensive payday loans. PALs provide a standard loan term menu to members of participating credit unions. These loans are much less costly than payday loans and are easy to be approved for, although they may have more restrictions on how much you can borrow.

Pawnshop Loan: This kind of loan can put cash in your pocket within a few minutes. Pawnshops offer loans based on the personal property you use for collateral – items like cameras, jewelry, coin collections, and so forth. Pawnbrokers lend out only a minor percentage of your property's value and provide you with a ticket to reclaim your belongings by a specified payment due date. You'll forfeit unclaimed property, which the broker can then sell to customers. Pawnshop loan interest rates are much steeper than those for traditional loans. In fact, the APRs on pawnshop loans are as ridiculously high as those for payday loans, but pawn loans are even easier to obtain – you don't need a job, and you don't need good credit.

Title Loans: If you own a vehicle outright, you can post it as collateral for title loans, so-called because you assign your car's title to the lender until you repay the loan. These are fast loans, often executed in under an hour. They are also expensive and risky loans. The lender can seize and sell your vehicle if you miss a payment.

Loans from Friends and Family: A friend or loved one may be willing to lend you money on the spot, with or without interest or a fixed repayment date. These are tempting loans, but take care – failure to repay one can ruin a personal relationship. 
There are several other ways to borrow money, such as a car refinancing loan or a home equity loan. However, these loans take time – they won't work fast enough if you need an emergency loan right now.
Another alternative is a credit card cash advance. These are only fast if you already own the card. Otherwise, it can take 10 days for the card to arrive in your mailbox, which is too slow for emergency loans. Furthermore, some subprime credit cards restrict access to cash advances for several months after opening the new account.
What Happens If I Can't Repay My Loan?
It's never a good idea to miss a loan payment. However, sometimes life gets into your best-laid plans, and you miss a due date. If you can make the payment soon after the deadline, minor damage will result, though it will probably cost you money.
If you miss a guaranteed payday loan due date and your bank account doesn't have sufficient funds to repay the lender, you'll face a loan rollover that extends the term for another paycheck and adds your previous interest to the loan principal. These loans are already wildly expensive – rollovers make matters even worse.
Lenders that report payments to the credit bureaus usually wait until repayment is more than 30 days overdue. Once informed, the credit bureaus will lower your credit score and enter the occurrence onto your credit report, where it will remain for seven years. You will also face late fees.
And if the loan goes into collection, even worse damage will occur to your credit score.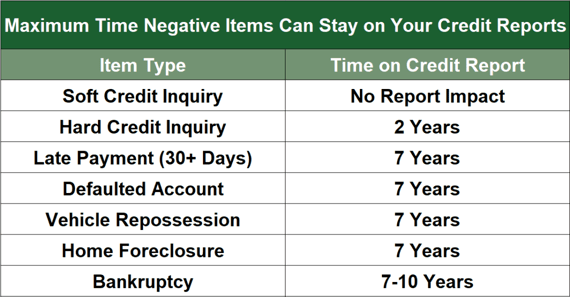 If possible, try to work out an accommodation with your lender to avoid damaging your credit score. Some lenders may be willing to reduce your payments, lower your interest rate, or give you more time to repay. The worst thing to do is nothing – your credit will plummet, and you may find yourself in court.
Compare Providers of Fast Cash Approval For Bad Credit
Our review of fast cash approval for bad credit named 10 sources for quick loans. We also described other loans, some fast and some not so fast. 
If you are interested in pursuing one of the emergency loans in this review, simply click on the link, and we'll transfer you to the appropriate website. Emergencies are never fun, but we hope that the information we've provided you about fast cash advances will ease your burden.
Advertiser Disclosure
BadCredit.org is a free online resource that offers valuable content and comparison services to users. To keep this resource 100% free for users, we receive advertising compensation from the financial products listed on this page. Along with key review factors, this compensation may impact how and where products appear on the page (including, for example, the order in which they appear). BadCredit.org does not include listings for all financial products.
Our Editorial Review Policy
Our site is committed to publishing independent, accurate content guided by strict editorial guidelines. Before articles and reviews are published on our site, they undergo a thorough review process performed by a team of independent editors and subject-matter experts to ensure the content's accuracy, timeliness, and impartiality. Our editorial team is separate and independent of our site's advertisers, and the opinions they express on our site are their own. To read more about our team members and their editorial backgrounds, please visit our site's About page.