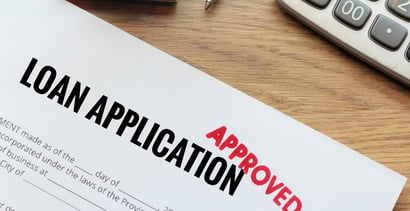 At first blush, easy loans for bad credit don't seem to make much sense. Don't you need good credit to obtain a loan easily? The answer is an emphatic "No!" This article identifies companies that routinely work with consumers of every credit stripe. 
Most are loan-finding services that can get you one or more loan offers quickly and efficiently. While bad credit predetermines you to relatively high interest rates, it need not block access to borrowed funds when you require them — for everything from an emergency loan to a debt consolidation loan. Please continue reading to discover the bad credit loan sources we rate the highest. 
Short-Term Loans For Bad Credit With Easy Approval
These lending networks can find you a payday lender or other short-term loan provider in minutes with funding as soon as the next business day. Repayment terms generally vary between one week and 90 days. Payday loans are expensive, but they do not require any credit checks for approval.
Online payday loans are more convenient and secure because you don't have to travel to some storefront to apply in person and pick up your money. Instead, you can request a bad credit loan wherever you connect to the internet and receive the funds in your bank account. It's safe, fast, and available around the clock. 
MoneyMutual arranges loans for individuals who collect a regular income of at least $800 a month. After you submit your loan request online, the company will locate one or more lenders eager to evaluate your application. 
BillsHappen® can help you obtain a fast loan. Prequalification doesn't involve a credit check, but you must have a steady source of income, such as from a job or government benefits. BillsHappen® can match you to several lenders so you can select the best emergency loan offer quickly. 
CreditLoan.com can help a borrower who receives wages or benefit payments and needs at least $250 with minimal fuss. Its reputable lender network provides loans as soon as the next business day. CreditLoan.com has been operating since 1999 and has helped more than 750,000 bad credit borrowers obtain loans.
SmartAdvances.com can quickly prequalify you for several loan offers. You must receive at least $1,000 a month from work or another dependable source to get a loan. SmartAdvances.com is a member of the Online Lenders Alliance (OLA) and advocates responsible lending practices.
CashAdvance.com is the only network in this group specializing exclusively in payday loans — the others also facilitate installment loans. You can borrow up to $1,000 and receive your money as soon as the next business day. You must collect a monthly income of at least $1,000 to prequalify. CashAdvance.com belongs to the Online Lenders Alliance.
Installment Loans For Bad Credit With Easy Approval
Unlike the single lump-sum repayment that payday loans require, the personal loans from these networks give you up to five years to pay off your debt in monthly installments. Personal loans have much lower interest rates than the rates payday loans charge, but they have longer terms which means that overall interest costs may be higher.
You can prequalify for a personal installment loan through CashUSA.com if you collect an income of at least $1,000 a month after taxes. This network does not let poor credit prevent you from applying for a personal loan. If approved, a direct lender will send you your money by the next business day.
You can prequalify for a bad credit personal loan from BadCreditLoans.com if you collect regular income from employment or Social Security benefits. But the website doesn't quote the minimum income requirement. The direct lenders decide the amounts to offer and the interest rates to charge for each personal loan they issue.
At PersonalLoans.com, the maximum and minimum loan amounts depend on your credit score and income, although the network welcomes all credit types. A typical direct lender on the network requires income verification, such as a bank statement or pay stub. You'll face additional challenges if you have a delinquent credit account, a high debt-to-income ratio, or a charged-off loan. 
If you are employed, 24/7 Lending Group can get you multiple installment loan quotes in minutes. The website doesn't state how much income you must earn to prequalify. This lending network receives an excellent rating from Trustpilot and requires its lenders to comply with the Fair Debt Collection Practices Act.
Auto Loans For Bad Credit With Easy Approval
Auto loans are relatively easy to get because the financed car serves as collateral to secure the loan. If you miss a payment, you'll likely receive a visit from a repo man who'll drive off with your car. That should be a great incentive to keep up with the payments, and knowing this allows the lenders to approve loans despite the borrower's bad credit history.
The following websites can find you a local car dealer or another lender that will be happy to arrange vehicle financing.
Auto Credit Express works with dealerships throughout the nation that offer bad credit car loan options. The network pairs your online loan request with a local dealer that will contact you within 24 hours. You and the dealer can set up a time to view the inventory of available vehicles and discuss the best loan option for your circumstances.
Car.Loan.com Auto Loan can preapprove your loan in a few minutes so that you can quickly begin to shop for your next automobile. It has the largest online network of auto dealers specializing in financing vehicles for consumers with bad credit. These lenders work fast and can have you driving your new purchase off the lot on the same day.
LendingTree works with a substantial private lending network that arranges car loans, lease buyouts, and vehicle refinancing. Qualified applicants can get multiple loan offers within minutes. Each offer will contain a specific interest rate, loan term, and monthly payment requirement.
Home Loans For Bad Credit With Easy Approval
You can turn to the following companies to easily submit your home loan applications. They work with all types of borrowers and scale their mortgage rates according to credit scores, income, and other factors. 
eMortgage offers an independent comparison service to help shoppers compare quotes. It works with a direct lender network to provide home purchase and refinancing loans. You can receive competitive quotes by entering a few data items, including the loan amount, property value, state, and your credit rating. 
Rocket Mortgage is America's largest mortgage lender. The company can help you secure financing for a new or existing home, even without good credit. Its RateShield® lets you lock in today's interest rate for 90 days. It also offers down payment assistance if you have a minimum credit score of 620 and meet other eligibility criteria.
Despite its name, FHA Rate Guide is not a part of the Federal Housing Administration. Instead, it is an online service providing information about mortgages and loans. It can give you multiple links to mortgage lenders that offer FHA-guaranteed loans. FHA Rate Guide works with SecureRights, a third-party platform that verifies consumer information to protect you from fraud and privacy violations.
What Is an Easy Loan For Bad Credit?
FICO considers scores between 300 (the minimum credit score) to 580 to indicate poor credit. That range includes many people who are looking to borrow money from time to time and do so without a lot of hassles. 
"Easy" is a relative term when it comes to loan approvals. In the current context, it refers to a set of requirements that are generally easy to meet. An easy-approval lender may consider your income, credit history, and whether you have a cosigner or collateral when you apply for a loan.
You can expect a bad credit loan to be costly, with high interest rates and fees. Many of the reviewed companies are loan finders that work with networks of lenders. Some also offer loans directly to applicants.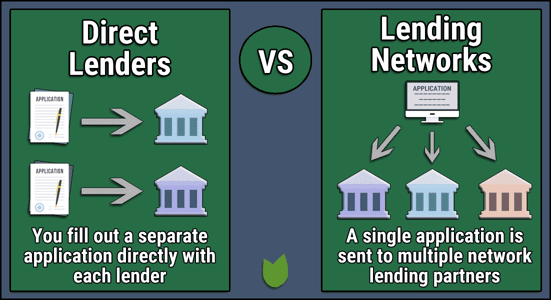 Some short-term loans, such as payday loans, require you to repay the loan quickly in one lump sum. Installment loans require monthly payments stretching across several years. All of the reviewed loan sources are structured to make the application and approval process as easy as possible.
How Do I Qualify For a Loan?
Qualification criteria vary by the type of loan and the lender. In almost all cases, you must be a US citizen or permanent resident, at least 18 years old, with a steady income from a job or government benefits. Lenders may also need your Social Security number or equivalent, bank account info, email address, and phone number.
Collateral, such as your car or home, can back a secured loan. These secured loans are the easiest to obtain since the collateral protects lenders from loss when borrowers default on their debts. 
You can also recruit a cosigner to help you win unsecured loan approval. Cosigners with good credit help reassure lenders that they will receive payments when due. 
Lenders may look at your debt-to-income (DTI) ratio when considering your loan application. Borrowing typically becomes more challenging when your DTI ratio is above 36%, although some FHA-backed mortgages allow ratios as high as 43%.
The loan-finding services usually do not perform a credit check when prequalifying your loan request. That job falls to the direct lenders on their networks, which may issue a credit check after prequalification. 
But payday loans do not require lenders to pull your credit information, and some other types (e.g., car loans, personal loans) are available as no credit check loans if you are willing to pay higher costs.
Easy doesn't necessarily mean fast; home loans can take weeks or months to close. But most of the other reviewed loans can provide fast funding, as soon as the next business day. In fact, you may be able to close on a car loan in only a few hours. The more complete your application, the faster the process will move. 
What Are the Interest Rates & Fees?
There are two broad categories of interest rates:
Up to 36%: These apply to personal loans, car loans, home loans, and credit card debt.
Above 36%: Payday loans, pawnshop cash loans, and title loans charge well above 36%, sometimes as high as 700%. 
Credit card cash advances charge transaction fees, usually 3% to 5%. Many other loans require an origination fee of 8% or higher. 
Late payments typically trigger fees and may raise your interest rate. The loan-finding services do not cost consumers anything — their revenues stem from the finders' fees they charge direct lenders.
What Are the Easiest Loans to Get With Bad Credit?
The following loans do not require credit checks, making them the easiest to get: 
Payday Loans: You must have a job or government benefits to get a payday loan. The loan term is one to four weeks, depending on when you next get paid. If you fail to repay the loan on the due date, the lender will roll the interest and fees into the loan principal and reissue it for another pay period. With interest rates of 300% and higher, these loans can quickly get out of hand if unpaid, causing a debt spiral that may end in bankruptcy court. 
Pawn Loans: You can hock personal property at a pawnshop without a credit check, usually for 30% to 50% of an item's value. Bad credit borrowers must repay cash loans by a given date, or the pawnbroker will put their property up for sale.
Fast Title Loans: If you own a car outright (i.e., with no loans outstanding), you can get a quick title loan by assigning the title to the lender. The title acts as a lien, allowing the lender to repo your car without first going to court. Expect a title loan to charge a triple-digit APR and high fees.
Credit Card Cash Advances: You may have gone through a credit check to acquire your credit card. But once you have it, you can take cash advances without further credit inquiries — just stroll to an ATM or bank branch to get your money. These may be the best emergency loans because they're so quick. You'll accrue interest daily on the amount you withdraw until you repay the cash advance (i.e., a cash advance has no interest-free grace period as purchases do), often at a higher APR than that for purchases. Some credit cards limit the amount available to a small percentage of your credit line.
Credit Union PALs: These Payday Alternative Loans charge less than 36% for small loans of up to $2,000. You must be a credit union member and pay a small application fee to get a PAL. Still, they are among the best emergency loans when you need money quickly. You can repay a PAL over periods ranging from one to 12 months. Many credit unions, such as Navy Federal Credit Union, have limited enrollment, while others are open to everyone.
You can also ask family members and friends for a loan, often on very favorable terms. But be careful with these, as they could lead to friction and hurt feelings if mishandled.
What are the Best Debt Consolidation Loan Alternatives?
To consolidate your debt, you want a loan that charges less than your current average interest rate and has an extended repayment term. You may want to use a personal unsecured loan because you don't have to pledge any collateral. 
A home equity loan or car cash-out refinancing may also provide enough funds to consolidate your debt, but you can lose your property if you miss a payment.
Another debt consolidation loan alternative is to transfer your credit card balances to one card — a new card with an introductory 0% APR balance transfer promotion. You can then pay down your combined balance interest-free until the promotion expires. A transaction fee applies to each transfer. It's a good idea to refrain from using your credit cards until you repay your balance.
The following graphic explains the pros and cons of various debt consolidation methods:

Tips For Easy Loan Approval
Do these things to improve your chances of loan approval:
Improve your credit score: A higher score means easier access to better credit cards and loans. You can boost your credit by paying your bills on time and reducing your current debt.
Recruit a cosigner: Many lenders welcome cosigners. Make sure your cosigner has good credit and understands their responsibility to make loan payments if you can't. 
Fix your credit report: Mistakes in a credit report may unnecessarily saddle you with a bad credit score and ruin your chances of getting a loan. You can fix your credit reports yourself or hire a credit repair company to do the work for you. In either case, removing inaccurate, obsolete, and unverifiable items from your credit bureau reports can improve your bad credit score and widen your access to loans.
Post collateral: As we mentioned earlier, posting collateral makes it much easier to get a loan. Car and home loans are collateral loans, but some unsecured loan lenders will also accept collateral. Secured credit cards require cash deposits to make them easy to get and provide secured loan advances.
Join a credit union: A PAL is easy for credit union members to access and has relatively good terms. Just be sure your credit union offers PALs before joining.
Improve your DTI ratio: If your DTI is above 36%, consider paying down your debt (or increasing your income) before you apply for a loan. Paying off your credit cards will improve your credit utilization ratio and raise your credit score.
Always provide all the information requested by a lender when you apply for a loan. Failure to provide proof of income and other required documents can delay or jeopardize your loan.
Carefully Compare Easy Loans For Bad Credit
Knowing the best providers of easy loans for bad credit should make it less complicated to borrow money when necessary. We've identified 15 sources that can get you a loan despite a low credit score or lack of credit history.
As you weigh your alternatives, pay attention to each loan's fees and interest rates. You may find that collateralized loans offer the best terms and are the most accessible. Finally, read the fine print in the loan agreement before signing — you want to avoid surprises down the road.
Advertiser Disclosure
BadCredit.org is a free online resource that offers valuable content and comparison services to users. To keep this resource 100% free for users, we receive advertising compensation from the financial products listed on this page. Along with key review factors, this compensation may impact how and where products appear on the page (including, for example, the order in which they appear). BadCredit.org does not include listings for all financial products.
Our Editorial Review Policy
Our site is committed to publishing independent, accurate content guided by strict editorial guidelines. Before articles and reviews are published on our site, they undergo a thorough review process performed by a team of independent editors and subject-matter experts to ensure the content's accuracy, timeliness, and impartiality. Our editorial team is separate and independent of our site's advertisers, and the opinions they express on our site are their own. To read more about our team members and their editorial backgrounds, please visit our site's About page.