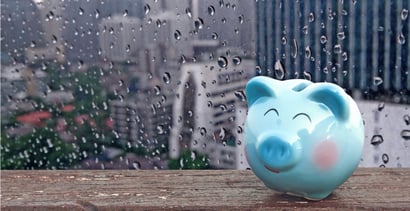 Sometimes, the easiest way to get loans isn't the best way. Just ask my nephew, who has had more than one truck repossessed because he didn't make the payments on a title loan. On the other hand, some easy loans can make sense. As they say, the devil is in the details.
This article will share those details to help you make intelligent borrowing decisions. You can initiate all of the reviewed loans with an online lender and complete most of them online.
What's more, the lenders we discuss all welcome borrowers with bad credit. It all adds up to loans that are easy to get approved for. Your task is to repay them on time, and not do what my nephew does.
The Easiest Way to Get a Loan Is to Use an Online Lending Network
The internet has made online borrowing commonplace, and online networks have made it easy. You can access the lenders on these networks through matching services like those reviewed below. 
The services don't lend directly to applicants. Instead, they prequalify borrowers and connect them with one or more direct lenders. The service is free and won't hurt your credit score. It doesn't get much easier than that.
Easiest Cash Loans to Get Online
Cash loans are short-term loans that include payday loans. The best thing about them is that you can qualify for one regardless of your credit score. You do need a steady source of income, either through a job or government support. These three cash loan networks can help you get funded in as little as one day.
Payday loans are expensive, with triple-digit APRs and short repayment periods. Using them occasionally isn't all that dangerous, but relying on them can lead you into a debt spiral that could end in bankruptcy court. 
If you must take a payday loan, try to repay it in full on the due date instead of rolling it over. 
Easiest Personal Loans to Get Online
Personal loans may provide a better way to borrow. First, they charge much lower interest rates than those for payday loans. Secondly, you repay them in installments that are easier to afford. These four personal loan networks can find you an online loan in minutes and funding by the next business day.
Unlike payday lenders, direct personal loan lenders check your credit when you apply, even though the lender matching services don't. The good news is that these matching services specialize in finding loans for consumers with no, limited, or poor credit. 
A personal loan is an unsecured loan and does not require collateral. Some lenders may offer you a secured personal loan, but these are less prevalent.
Easiest Auto Loans to Get Online
Bad credit shouldn't prevent you from getting an auto loan, which is a secured loan that uses your car as collateral. A minimum credit score may not be required, but poor credit will affect the auto loan's terms, including the interest rate, required down payment, and the number and size of the monthly payments. 
These three auto loan networks operate online and can get you a bad credit loan from a local dealer quickly and easily.
The loans arranged by these three lender matching services provide subprime borrowers with a way to own a car despite their credit problems. Only take an auto loan if you feel you can make the payments. Otherwise, the borrower may repo the car, leaving you without a ride. 
Thankfully, you can stretch out the payments for up to eight years, making them affordable but also maximizing the interest charges. If you agree to a longer repayment term, remember that you can save money by paying off the vehicle early without any prepayment penalty.
What Are the Easiest Loans to Get?
If you have bad credit, the most accessible loans are those that don't check your credit. These include:
Payday loans: These cash loans require you to have a steady source of income, usually a job. However, you may qualify if you receive Social Security, retirement, or disability benefits. Each lender sets its minimum required income, which makes it helpful to use a matching service that can find you a lender willing to work with you. These loans are costly, so use them with caution.
Title loans: A title loan requires you to sign over your car's title to the lender in exchange for quick cash. You cannot owe any money on the vehicle. Title loans are expensive, and failure to repay on time may result in a repo agent driving your car away. 
Pawn loans: You can borrow cash quickly by strolling into your local pawn shop and handing over personal property  —  a camera, watch, jewelry, etc. You may receive only a small percent of the value of your collateral with this type of secured personal loan, and the interest rate will be high. But a pawn shop won't check your credit, bank account, or income, making it a popular choice for people who are lacking in any of those. You'll forfeit your property if you don't repay the pawn loan on time, so it's best not to hock anything you don't want to lose. 
Credit card cash advance: Cash advances are easy to get as long as you own a credit card. Cash is only an ATM away, but the amount you can borrow depends on your cash advance credit limit. Cards for bad credit often set this limit well below that for purchases, and some of these cards delay your access to cash advances for several months following account opening. The APRs on credit card cash advances top out at 36%. If you don't have a credit card, getting one may take up to two weeks. Moreover, if you have lousy credit, you may have to settle for an unsecured card with a small credit limit. Alternatively, you can get a secured card by depositing collateral, but then your cash advance will be a loan from yourself, a circular way to borrow.
Home equity line of credit: A HELOC is easy to use once it's set up. But getting the credit line in the first place may not be all that easy. You must own your home and have a reasonable amount of equity, which is the difference between how much your home is worth and how much you owe on your mortgage. Once established, a HELOC is a revolving loan similar to a credit card cash advance with one glaring difference: Failure to repay may end in foreclosure and eviction. HELOCs usually have low to moderate APRs but may charge hefty fees. You only pay interest on the amount you borrow.
Loans from friends and family: Depending on the strength of your relationships, this type of loan may be as easy as pie or as painful as an infected tooth. To promote the former and avoid the latter, put the loan terms on paper and repay as promised. You may be able to avoid interest with this type of loan, but it's even more essential to sidestep strained relationships.
A personal loan is an unsecured loan and not necessarily easy to get  —  it depends on your credit history, income, current debt (including credit card debt), and other factors. Online networks are the easiest way to arrange a personal loan, even with poor credit. 
Folks frequently take out a personal loan for debt consolidation. In fact, debt consolidation loans are among the easier loans to obtain.
At the other end of the spectrum are the loans that take the longest to close. You know all about time-consuming paperwork if you've ever applied for a student loan, mortgage, or small business loan from a bank. 
For example, getting a federal student loan requires filling out an extensive FAFSA form. SBA loans also require extensive paperwork. Banks are notoriously slow to approve a small business loan even after you've submitted all the forms.
Online home loan lenders such as Rocket Mortgage (a part of Rocket Loans) have done a creditable job of speeding up mortgage transactions. A Rocket Mortgage from Rocket Loans can shave weeks off your closing date.
What Credit Score Do I Need to Get Approved For a Loan?
Some loans do not require any credit score, including payday, pawn, and title loans. Providers of other loans may pull your credit report when you apply but don't necessarily give your bad credit score the same weight. 
For example, lenders on online networks actively look for ways to approve personal loans for consumers with poor or very poor credit.
FICO and VantageScore are the dominant credit scoring systems for consumers, with scores ranging from 300 (worst credit) to 850 (excellent credit).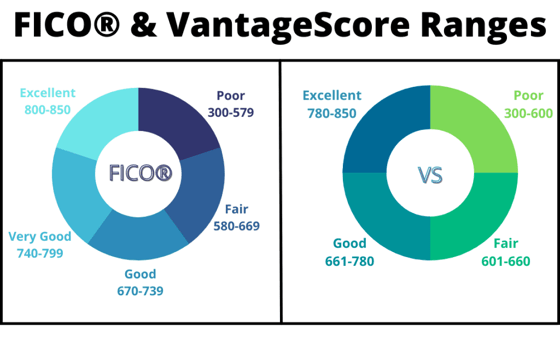 While FICO and VantageScore set the parameters for score calculations, it is up to the three major credit bureaus to apply these parameters and assign scores to consumers. 
You get your initial score when you first receive credit or a loan. Your score depends on how well you manage your debt. FICO's score algorithm uses five factors:
Payment history (35% of FICO score): Creditors and lenders report your payments to the three major bureaus. You can build strong credit by paying your bills on time, every time. If your payment is 30 or more days late, the credit bureaus will add a negative item to your credit report (where it remains for seven years) and reduce your credit score. The impact on your score worsens the longer the debt goes unpaid and can significantly harm your score. 
Amounts owed (30%): FICO measures your credit card debt by comparing the amount of credit you use versus the amount available, a metric called credit utilization ratio. A CUR above 30% hurts your credit score, but lower values can give your score a boost. In addition, FICO may look at other factors to gauge your debt load. Lenders pay close attention to your debt-to-income (DTI) ratio and may deny loans to applicants with high ratios (commonly, 36% and higher). 
Length of credit history (15%): Seasoned borrowers and credit users receive higher scores for displaying the ability to maintain long-term credit relationships. This rule is one reason to establish credit early in life, perhaps with a student credit card. 
Credit mix (10%): FICO provides a slight score boost to consumers who have a history encompassing many types of credit accounts and loans, such as credit cards, personal loans, mortgages, and store cards. The critical factor is to use your credit responsibly, whatever the mix. 
New credit (10%): FICO gets a little uneasy when you seek too many credit accounts within a short period. The scoring system associates new credit with possible financial distress. When you apply for new credit, the creditor will pull your credit reports, slightly lowering your score. On the other hand, new credit may reduce your CUR if you don't use it. To build or rebuild credit, you may want to limit yourself to no more than one new account every six months.
The three credit bureaus do not necessarily have access to the same information. So you may have three different FICO scores from Experian, Equifax, and TransUnion. While the three scores may not be identical, they usually should be reasonably close to each other.
If you find it difficult to arrange a loan because of a bad credit score, you can take positive steps to fix the problem. Besides paying your bills on time and keeping your balances low, you can review your three credit reports and remove erroneous information that hurts your score.
The credit bureaus have procedures you can use to dispute mistakes on your credit reports. You can get free copies of your reports from AnnualCreditReport.com and submit disputes for entries that seem incorrect, such as accounts you don't recognize or transactions you didn't authorize. 
If you don't want to take on this task yourself, consider hiring a credit repair agency. Subscriptions typically range from $50 to $150 per month and run six months on average, although you can cancel at any time. Credit repair agencies do not guarantee higher scores, but the more inaccurate or unverifiable information they remove, the more your score should benefit.
What Is the Fastest Way to Get a Personal Loan?
If speed is of the essence, use an online loan network. The procedure works this way:
Select a reputable network containing personal loan lenders. BadCredit.org regularly reviews these networks and recommends a loan option lineup with trustworthy lenders. Click on the summary boxes to learn more or to apply.
Submit a loan request. The required information includes your name, address, and email address. 
The loan-matching service will prequalify your request and, if successful, forward it to a direct bad credit lender on the network.
Fill out and submit the lender's loan application if you wish to continue. Required information will touch upon your income, debt, housing costs, and bank account. 
The bad credit lender will pull your credit report and make a quick decision. If it approves your loan, it will present you with a loan agreement specifying all terms and conditions.
Read through the agreement. You can accept it with your electronic signature.
The lender will deposit your money in your bank account as soon as the next business day.
You can complete the entire transaction from your computer in less than an hour. There is no faster way to find a suitable lender and receive your funding.
What Are the Easiest Banks to Get a Loan From?
The banks with the easiest loans to get aren't banks. They are credit unions and resemble banks, but dig a little deeper, and you'll find a few critical differences:
Credit union members are also its owners.
Most credit unions are nonprofit institutions, which means they can charge less for loans and services.
You must join a credit union before you can open an account. Some credit unions impose restrictions on new members, while others have open enrollment.
Credit unions provide many of the same products and services that banks offer but are friendlier and more supportive, even if you have bad or fair credit.
The National Credit Union Administration (NCUA) has developed a unique Payday Alternative Loan (PAL) product. Federal credit union members can apply for a PAL when they need a small short-term loan. PALs are easy to get approved for and have the following characteristics:


Credit unions also offer some of the best personal loans, often on excellent terms. For example, First Tech Federal Credit Union provides no-fee, no-collateral personal loans to members. And Navy Federal Credit offers members personal, secured, and pledged loans of up to $50,000.
How Can I Borrow Money Online Instantly?
The lenders in this review provide quick loans, but there's no such thing as an "instant" loan. All loans require some setup and time to deliver funds. It's better to think of these lenders as making near-instant loan decisions, usually rendered in only a few seconds. 
Lending networks offer instant loan prequalification and access to select direct lenders that use automated underwriting systems to accept or decline your application. 
Some lender-matching services automatically connect you to a direct lender, while others offer you more than one loan option from multiple candidates. If everything goes right, you should receive your loan proceeds by the next business day.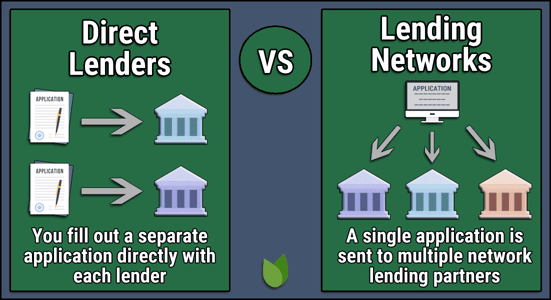 Lending networks save you the time it would take to track down a willing lender. You can usually expedite delivery of your money by paying a fee of up to $100. Standard transfer fees range from $23 to $45, and your bank may tack on additional charges. 
Which Apps Let You Borrow Money?
You may find these mobile apps attractive even if you have no use for a traditional bank. Some also provide checking and savings accounts, but all offer loans. For example:
Other apps that provide users with payday cash advances include Brigit, MoneyLion, DailyPay, and PayActiv. All have low or no fees and no credit checks in common.
Which Loans Help Me Build Credit?
For a loan to help you build credit, the lender must submit your payment information to a credit bureau. Lenders that perform hard credit inquiries are also usually the ones that report payments to the bureaus. Personal loans, PALs, auto loans, credit card cash advances, and equity loans fall within this category.
You won't build credit through a payday, pawn, or title loan. Almost invariably, these loans don't check credit or report payments.


Credit unions, community banks, and several online lender websites offer a unique product called a credit builder loan. It acts as a savings account to help you establish or repair your credit. 
The lender deposits the loan proceeds into a secured savings account. You then repay the loan in monthly installments, and the lender reports every monthly payment to at least one major credit bureau. Once fully repaid, the lender refunds your money, including any interest you earned in the secured account. You must make every payment on time to build credit.
It may take a year or longer for the account to yield a good credit score. As recommended by the Consumer Financial Protection Bureau, be patient and pay on time. Sooner or later, you should see your credit score improve.
How Do I Compare Loan Offers?
Ideally, you want a loan for the amount you need that's easy to get, charges reasonable interest and fees, offers affordable repayment terms, and helps you build credit. These factors form a sound basis for comparing one loan offer against another. 
Let's explore each element of a loan offer:
Loan amount: Small loans are the easiest to get, and some lenders specialize in loans of this type. You can borrow as little as $100 through a payday loan, $200 through a personal loan, and even just a few dollars through a credit card cash advance. On the other hand, you may have to put up collateral if you want to borrow more than $5,000. Home equity loans and lines of credit and auto loans fall within this category.
Loan term: You can make a loan more affordable by stretching out the payments over months or years. Payday and pawn loans have a short term  —  your next pay date  —  for a lump-sum repayment. Conversely, you repay personal loans in monthly installments, and the repayment term length determines your monthly payment amount. A longer term makes each payment more affordable but also increases the overall interest you'll pay for the loan.
Interest: If you want to keep your loan's APR below 36%, stick to personal, home equity, and auto loans. A credit card cash advance or a PAL will also do. Payday, pawn, and title loans have enormous interest rates, and the latter two put your property at risk. 
Fees: If possible, avoid loans loaded with fees. These include application fees, origination fees, annual fees, prepayment fees, late payment fees, and returned check charges. Most lenders impose some fees  —  your task is to identify the loan with the least.
Ease of qualification: Bad credit is an obstacle for some types of loans but irrelevant to others. For example, personal loans are not usually collateralized and rely on the lender's trust. Collateralized loans are easier to get, as your property satisfies the trust factor. Payday loans require you to show steady income or government benefits. The reviewed loan-matching websites serve consumers with subprime credit, so your minimum credit score need not be detrimental.
Building credit: Personal loans build credit; payday cash advances do not. If you're interested in rebuilding credit, stick to loans that report your payments to at least one credit bureau.
Delivery time: Some loans need only one business day to deposit funds. Others, such as home equity loans, can take weeks or months. You may be able to find a more attractive deal if you don't need an emergency loan with immediate funding.
One last factor to consider is the flexibility of the loan. Some loans invite early prepayment while others penalize it. Variable interest rates can hurt or help, depending on the current rate trend. The best personal loans from credit unions frequently offer low, variable rates.
Consider the Easiest Loans to Get Approved For
The world is full of lenders willing to issue loans. But if you are interested in the easiest way to get loans, check out the lenders reviewed in this article. Most can serve up subprime loans that fund your bank account within one business day.
As we frequently caution, you should understand a loan's terms and conditions before borrowing. Reading the fine print may seem daunting, but you'll thank yourself if you catch an expensive provision before signing the loan agreement. You may also want to check the lender's reputation by contacting the Consumer Financial Protection Bureau.
Advertiser Disclosure
BadCredit.org is a free online resource that offers valuable content and comparison services to users. To keep this resource 100% free for users, we receive advertising compensation from the financial products listed on this page. Along with key review factors, this compensation may impact how and where products appear on the page (including, for example, the order in which they appear). BadCredit.org does not include listings for all financial products.
Our Editorial Review Policy
Our site is committed to publishing independent, accurate content guided by strict editorial guidelines. Before articles and reviews are published on our site, they undergo a thorough review process performed by a team of independent editors and subject-matter experts to ensure the content's accuracy, timeliness, and impartiality. Our editorial team is separate and independent of our site's advertisers, and the opinions they express on our site are their own. To read more about our team members and their editorial backgrounds, please visit our site's About page.