When you have bad credit, you may feel lucky to find even one lender that will offer you a loan without a lot of hassle. Well, your luck is about to improve. 
We've assembled a long list of borrowing options with two features in common: They're easy to get and available to consumers with subprime credit. The odds are that several of them can put cash in your bank account without making you jump through flaming hoops. 
Life is hard, but borrowing can be easy. Keep reading to find out how.
Easy Short-Term Cash Loans For Bad Credit
Short-term loans are payday loans and other quick loans that you typically repay in one week to 60 days. These fast loans aim to get you through a brief cash crunch when bills are coming in faster than you can pay them.
While convenient, these loans are usually expensive and require cautious use. Please be sure you can repay a short-term loan on time. You want to avoid rolling over these loans, lest you fall into a debt spiral that may be impossible to escape short of bankruptcy court.
If you absolutely need a payday loan, try one of these trusted loan-matching services. We recommend them as the most accessible short-term loans available to people with poor credit.
Subprime borrowers in need of fast cash need look no further than MoneyMutual. This online lender network has helped more than 2 million customers cover cash shortages for all types of expenses.
You need just a few minutes to submit the simple and secure loan request form. MoneyMutual will prequalify your bad credit loan and refer you to one or more lenders interested in working with you. If all goes smoothly, your funds may be available in as few as 24 hours.
BillsHappen® uses a large lending network that offers applicants with bad credit short-term loans starting at $500. Prequalification doesn't require a credit check. The site offers a quick and straightforward process for you to find a short-term loan. 
Applicants must have a stable income, checking account, email address, and Social Security number to apply. If you prequalify, BillsHappen® will match you with one or more direct lenders so you can easily select the best loan offer.
CreditLoan.com can help borrowers who receive wages or government benefits find fast loans with minimal fuss. Finding an online short-term loan through CreditLoan is free, quick, and easy. 
If you prequalify for a bad credit loan offer, CreditLoan.com will direct you to a direct lender's website to finish the application process. Upon completion, the lender will deposit the loan proceeds into your checking account in as few as 24 hours. 
SmartAdvances.com can prequalify you for several loan offers in minutes after you submit a short request form. You must collect at least $1,000 monthly from work or another dependable income source to get a loan. 
SmartAdvances.com is a member of the Online Lenders Alliance (OLA), an organization that advocates responsible lending practices.
Easy Installment Loans For Bad Credit
You repay an installment loan over time in multiple fixed payments. Knowing the size and timing of your payments can help you budget your spending. A personal loan can provide a loan amount larger than that of a payday loan and with more manageable terms.
Obtaining an installment loan can seem like a hassle, but the following loan-finding services specialize in helping borrowers with bad credit. We recommend the following easy-to-use installment loan networks.
24/7 Lending Group may be able to find you a personal installment loan of up to $35,000, but consumers with bad credit should expect a much smaller loan offer. Depending on the loan size, interest rate, and monthly payment amount, you may have up to six years to repay your loan.
This network has a 4.6 Trustpilot rating. You can use 24/7 Lending Group's website with confidence — TrustedSite actively monitors the site for security issues such as malware, malicious links, and phishing.
CashUSA.com finds personal loans of up to $10,000 from its extensive network of lenders. Upon approval, you can claim your funds as soon as the next business day, when a direct lender will deposit your money directly into your checking account.
To prequalify, you must be a US citizen or permanent resident, at least 18 years of age, and collect a monthly income of $1,000 or more. You also must have a valid email address, phone number, and checking account in your name where the lender can wire the loan proceeds. 
It's all in the name — BadCreditLoans.com finds online personal installment loans for consumers with poor credit. You can use the emergency loan proceeds for any purpose, from paying past-due bills to covering unexpected medical needs.
You can prequalify for an unsecured loan of up to $10,000 with a repayment term of three to 60 months, depending on the lender. The Bad Credit Loans network lenders look beyond credit scores to approve personal loan applications. 
You may prequalify for a wide range of loan amounts at PersonalLoans.com. Your credit score and income help determine the amount network lenders will offer. Lenders may pull your credit after you apply for a loan, which can have a minor impact on your credit score.
A typical direct lender on the PersonalLoans.com network requires applicants to have at least $500 in monthly income. You may need to provide documentation (i.e., a pay stub, tax return, or bank statement) to prove your income.
Easy Cash Advance Apps For Bad Credit
You may want to use a cash advance app if you need a small amount of money to get you through a cash shortfall. These apps can advance you up to $500 until you receive your next paycheck.
The cost of using a cash advance app is negligible compared to the amounts payday lenders charge. These apps usually don't collect interest, although some impose fees. 
9. Dave
Millions of consumers have applied to the Dave app to set up online bank accounts and receive short-term loans when they need quick cash.
The Dave bank account lets you receive your direct deposit paychecks up to two days faster than mailed paper checks. You can borrow up to $100 at no charge.
10. EarnIn
EarnIn lets you link your checking account and electronic worksheet to receive quick direct deposit advances ahead of your next payday.
The app charges no fees but allows you to leave a tip. As a new user, you start with a $100 maximum advance. Over time, the app may increase your limit to $500.
11. Possible
The Possible app can create your account and process your loan request within minutes. Qualified applicants can instantly borrow up to $500 and repay on their next payday.
Possible doesn't determine eligibility by checking FICO scores. Instead, the app examines your regular pay schedule and work history to approve loan applications.
12. Even
By accessing the app's Instapay feature, Even users have saved more than $100 million in credit card late fees, overdrafts, and loans.
The app allows employees to access their wages when they're short of cash before payday. The Even app may charge a flat fee for a cash advance loan.
Other Easy Cash Loans
Here are some additional options for obtaining an easy loan when money's tight. Some of these can be obtained on the same day, while others may take days or weeks.
13. Credit Card Cash Advances
If you own a credit card, you can use it for an easy and fast cash advance, in which you borrow a percentage of your available credit limit. Your cash advance limit may be lower than your overall credit line.
Just stroll up to your nearest ATM or bank branch to get an immediate advance. 


The maximum APR is 36%, and you may also pay a transaction fee, usually 3% to 5%. The cash advance APR is often higher than the purchase and balance transfer rates. Credit card cash advances do not have a grace period — daily interest immediately accrues until you repay the advance.
Cash advances from your credit card are convenient and much cheaper than payday loans. Still, they are an expensive way to borrow cash, and the cost can mount up quickly. Therefore, it's a good idea to repay a cash advance as soon as possible.
14. Credit Union Payday Alternative Loans
Many credit unions offer Payday Alternative Loans (PALs) of up to $2,000. The maximum interest rate is 28%, but loan amounts and terms vary by credit union.
You must be a credit union member to get a PAL. Most credit unions restrict membership based on specific criteria (i.e., where you work, live, or pray), but others are open to everyone.
PAL fees vary from $20 to $50. These are some of the least expensive subprime loan products available.

PAL terms run from one to 12 months. You can use this National Credit Union Administration tool to find a nearby credit union.
15. Pawnshop Loans
You collateralize a pawnshop loan with personal property, such as a camera, musical instrument, or jewelry. The pawnbroker determines how much it will lend you based on the item's market value, condition, and desirability. Be prepared to receive only 25% to 60% of your property's value.
Depending on state laws, pawnshop loans may charge 20% or more monthly interest. This interest rate translates into an APR that can exceed 300%. Additional fees may apply. You and the pawnbroker may negotiate the loan duration. The broker will give you a pawn ticket containing the loan due date, fees, and any redemption conditions.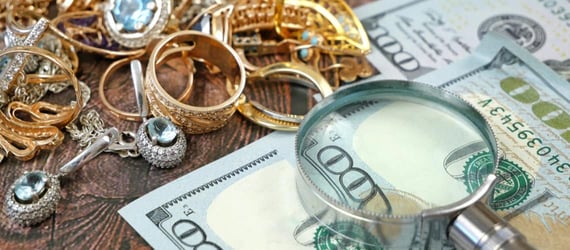 You don't have to submit to a credit or income check to get a pawn loan. You will forfeit your pawned item if you don't redeem your ticket before it expires, at which point the pawnbroker is free to sell the item. Forfeiting a pawned item does not impact your credit score because pawnshops don't report to the major credit bureaus.
Pawnshops offer an easy, albeit expensive, way to raise cash when you need a fast loan.
16. Home Equity Lines of Credit
A home equity line of credit (HELOC) is a revolving credit line that allows homeowners to borrow money against the equity they have built up in their homes. Your equity equals your home's current value minus the outstanding mortgage balance. 
For example, if your home is worth $300,000 and you have a $200,000 mortgage balance, your equity is $100,000.
Depending on your income, debt, and credit score, the lender usually caps the HELOC at 80% to 90% of your equity, although some lenders may go higher. 

A HELOC's draw period is typically five or 10 years, during which you can borrow any amount up to the credit limit as needed, similar to a credit card cash advance.
HELOCs typically charge a variable interest rate that rises and falls with the Prime Rate. You pay interest (typically between 7% and 15%) only on the amount you actually borrow, not the entire credit line. Your payments include both principal and interest, and the amount due can vary based on the outstanding balance and interest rate fluctuations.
HELOCs are convenient but potentially dangerous, as your home is collateral for the loan. If you fail to make the required payments, the lender can foreclose on the house to recover the outstanding balance.
17. Auto Title Loans
Car owners can consider a secured auto title loan if they need cash quickly. No credit check is necessary, but you must own your vehicle outright and have a clear title. 
Most vehicle owners qualify for a title loan, and many lenders do not require credit checks to approve this kind of secured loan. The loan amount is typically a percentage of the vehicle's appraised value but often less than its total value. Expect the lender to inspect the vehicle's condition, age, mileage, and market value before it offers you a secured loan.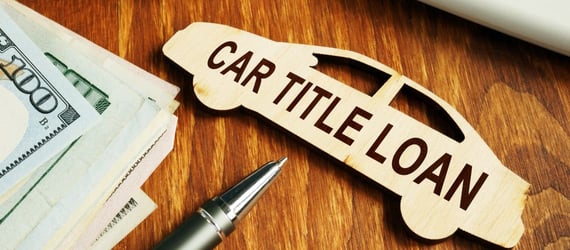 The lender will place a lien on your vehicle's title, allowing it to repossess the car without first going to court if you default on the loan. The usual loan term is 30 days, but you may be able to negotiate a longer repayment period. About 1 in 5 borrowers lose their vehicles through repossession after defaulting on an auto title loan. 
Auto title loans are expensive, with APRs averaging around 300%. The high loan cost and risk of losing your car should cause you to pause when considering this type of loan.
18. Loans From Friends and Family
It may be easy to borrow money from a family member or friend, often on excellent terms (e.g., low or no interest, flexible repayment terms, no formal application process or credit check, etc.). A family member or friend may have a deeper understanding of your financial situation and be willing to provide a loan even if you have a less-than-perfect credit history.
But remember to repay the loan as agreed lest you strain your relationship with the lender. These loans frequently lack proper documentation or legal agreements. This circumstance can create ambiguity regarding repayment terms and expectations.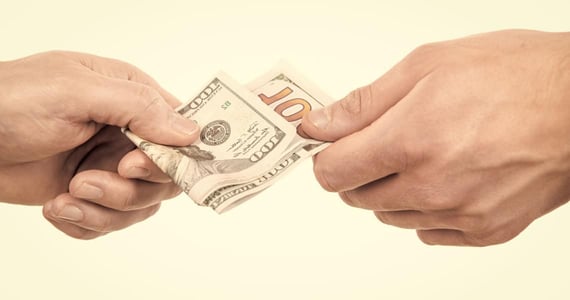 Some financial advisors discourage mixing money and personal relationships, which can lead to tensions, misunderstandings, and conflicts. Additionally, sharing your financial challenges with friends and family can compromise your privacy and lead to uncomfortable conversations.
You may be able to avoid misunderstanding by clearly documenting the loan terms. Remember, failing to repay a loan to a friend or family member can damage your relationship with the lender. 
How to Improve Your Loan Approval Odds
You have numerous ways to improve your odds of landing the loan you want, including the following:
Check and improve your credit score: Make timely payments, pay off any outstanding debts, and keep credit utilization low to improve your credit score over time. Consider using Experian Boost and similar services to quickly strengthen your credit score. Obtain copies of your credit reports from the major credit bureaus (Equifax, Experian, and TransUnion) and review them for errors or discrepancies. You can dispute report mistakes on your own or through a credit repair agency.
Lower your debt-to-income ratio: Reduce your overall debt and keep your debt-to-income ratio (DTI) within a reasonable range (i.e., 35% or lower). Lenders often prefer borrowers with a lower DTI, which indicates less default risk.
Gather and organize documentation: Prepare all necessary documents in advance, such as pay stubs, tax returns, bank statements, and proof of assets or collateral. This readily available information can streamline the loan application process and show lenders that you are well-prepared.
Shop around and compare lenders: Different lenders have varying loan approval criteria and terms. Using loan-matching networks allows you to compare multiple lenders to find the ones that offer favorable rates, terms, and requirements that fit your financial situation.
Consider a cosigner or collateral: If you have bad credit, collateral (such as a vehicle or home) or a cosigner with solid credit can increase your approval odds.
Prepare a robust loan application: Complete the loan application accurately and thoroughly. Highlight any positive factors, including a steady job, income, and other assets that contribute to your creditworthiness.
Seek professional advice: Consult with a financial advisor or credit counselor who can help you improve your loan application and navigate the loan approval process.
Each lender and loan type has specific criteria for approval. Up-front research can increase your chances of borrowing the money you need.
What Is a Cash Loan?
A cash loan allows you to use the proceeds for any purpose. It is a short-term loan you can use to meet urgent financial needs or bridge temporary gaps in your cash flow. A cash loan differs from a mortgage or car loan, in which the proceeds finance a specific item.
Common reasons for obtaining a cash loan include medical bills, car repairs, home maintenance, or unexpected expenses. The loan amounts are usually modest compared to amounts from long-term loans. You may have to repay a cash loan all at once or through multiple installments.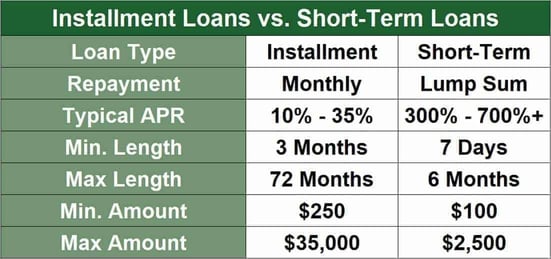 Interest rates and fees vary widely. You can find short-term loans with APRs between 0% and 36%, whereas payday, title, and pawnshop loans charge triple-digit interest rates. Some cash loans require a credit check, but those with the highest interest rates usually waive this requirement.
Considering all your options before settling on any loan is always a good idea. Avoid loans you can't repay, as taking one will worsen your financial circumstances.
How Do I Apply For a Cash Loan?
Applying for a cash loan often involves completing an application, providing necessary documentation (such as identification, proof of income, and bank statements), and undergoing a credit check. 
Some lenders offer online applications with faster approval processes, while others may require an in-person visit or collateral.
We recommend you apply to an online lending network for a cash loan. The ones in this review can prequalify you for a personal or payday loan in minutes and quickly find one or more lenders who may fund approved loans as soon as the next business day.
To prequalify for a network loan, you must:
Age: Be 18 or older
Residence: Be a US citizen or permanent resident
Identification: Provide a Social Security Number or equivalent. You also need a valid phone number and email address.
Bank account: Have an active bank account in your name. The lender will deposit your loan proceeds in this account and collect your payments from there.
Income: Have a steady income from a job or government benefits.
If the loan-finding service prequalifies your loan request, it will recommend one or more direct lenders on its network. You can then complete the application process with a direct lender, providing any additional required information. 
Upon approval, you can e-sign a loan agreement (after carefully reading it!). The lender will wire your money to your bank or credit union account in as few as 24 hours.
What Is the Minimum Credit Score Required to Get a Cash Loan?
Many lenders look for a minimum credit score around 600. But the loan-matching websites specialize in serving consumers with poor credit and accept lower scores.
Several types of cash loans (i.e., payday, title, pawnshop, and family and friend loans) do not involve credit checks. Others, including personal loans, PALs, and HELOCs, check your credit, which may have a small impact on your credit score.
How Soon After Bankruptcy Can I Get a Cash Loan?
The waiting time for obtaining a cash loan depends on the bankruptcy chapter you used and the type of loan you seek. You may have to wait for a set period after bankruptcy to get certain cash loans (i.e., from banks and credit unions), but many require no waiting at all. 
Bankruptcy allows the court to restructure your unsecured loans (Chapter 13) or discharge them completely (Chapter 7), but it doesn't include secured loans. Your credit reports will list your bankruptcy for seven to 10 years.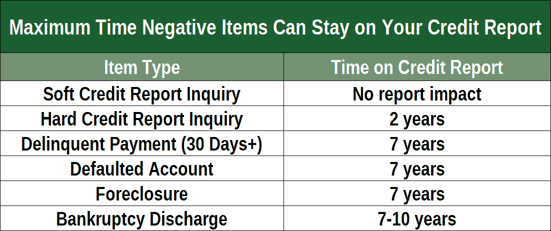 You are unlikely to get a cash loan until the court discharges your bankruptcy because lenders will fear that the court will dismiss the new debt. But you can start repairing your credit immediately after discharging your bankruptcy.
Generally, the fastest way to get a post-bankruptcy cash loan is to secure it with collateral. Secured credit cards, HELOCs, and pawnshop and auto loans require collateral and may not make you wait. 
Each lender on the loan-matching networks sets its own policy for post-bankruptcy loans. Some may give you a loan the day after bankruptcy discharge. Bankruptcy can severely damage your credit score, so you have little to lose by applying for a new loan, as any possible impact will pale in comparison.
What If I Can't Repay My Loan?
Contact your lender immediately if you can't repay your loan. Many lenders, especially unsecured ones, may be willing to work with you to help you get through a rough patch.
A lender may offer to restructure a loan by reducing the interest rate, suspending payments for a short time, lowering the monthly payment amount, and even forgiving some of your debt.
If you find paying your bills on time challenging, consider working with a credit counselor to establish a budget, consolidate debt, and adopt better financial habits. You can also speak with a debt settlement company, but this approach is risky: It may relieve some of your debt but could precipitate lawsuits that land you in even hotter water.
Borrow Cash the Easy Way
This article revealed more than a dozen easy ways to borrow cash despite bad credit. One or more may be an appropriate solution to a short-term cash crunch. Whichever course you pursue, remember to repay your loans on time and only borrow what you can afford to pay back.
MoneyMutual & Other Resources
We hope you've found our guide "15+ Easiest Cash Loans For Bad Credit (Sep. 2023)" to be helpful in meeting your financial needs. To learn more about MoneyMutual, our top recommendation in this guide, be sure to visit the MoneyMutual website for full details about the offer.
Our experts rate MoneyMutual as one of the best options in personal loans for those with bad credit, giving it a 4.8/5.0 rating overall. Among its features:
Short-term loans up to $5,000
Online marketplace of lenders
Funds available in as few as 24 hours
Simple online form takes less than 5 minutes
Trusted by more than 2 million customers
For more resources similar to this "15+ Easiest Cash Loans For Bad Credit (Sep. 2023)" guide, see our other popular picks for those with bad credit:
Whether you choose MoneyMutual or any other option in our personal loans category, be sure to read and understand the terms before signing up. You'll find that taking the time to fully understand personal loans is one of the smartest financial decisions you can make.
Advertiser Disclosure
BadCredit.org is a free online resource that offers valuable content and comparison services to users. To keep this resource 100% free for users, we receive advertising compensation from the financial products listed on this page. Along with key review factors, this compensation may impact how and where products appear on the page (including, for example, the order in which they appear). BadCredit.org does not include listings for all financial products.
Our Editorial Review Policy
Our site is committed to publishing independent, accurate content guided by strict editorial guidelines. Before articles and reviews are published on our site, they undergo a thorough review process performed by a team of independent editors and subject-matter experts to ensure the content's accuracy, timeliness, and impartiality. Our editorial team is separate and independent of our site's advertisers, and the opinions they express on our site are their own. To read more about our team members and their editorial backgrounds, please visit our site's About page.