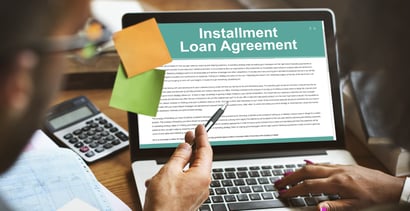 Look no further than installment versus personal loans for an example of a distinction without a difference. Both terms identify the same type of loan that has a specified number of scheduled payments. This type of loan is available to consumers with all stripes of credit, from excellent to bad.
Happily, there are many reputable indirect and direct lenders for bad credit installment loans, and our experts have evaluated seven for you to consider. Check out the list below as we present an overview of these companies so you can determine if one of them might be a good fit for your unique financial situation.
Indirect Lenders | Direct Lenders | FAQs
Indirect Lending Networks for Bad Credit Installment Loans
Indirect lending networks do not fund loans themselves. Rather, they are loan matching services that forward loan requests to a network of direct lenders. Members of the network may compete for your business, or the loan service may select the best direct lender for you.
Loans from $500 to $10,000
Receive a loan decision in minutes
Get funds directly to your bank account
Use the loan for any purpose
| Loan Amount | Interest Rate | Loan Term | Loan Example |
| --- | --- | --- | --- |
| $500 to $10,000 | 5.99% - 35.99% | 3 to 72 Months | See representative example |
CashUSA.com is a matching service for installment loans ranging from $500 to $10,000, depending on the lender and state. Typical APRs range from 5.99% to 35.99%, but your actual rate for bad-credit loans may be higher. Typical loan terms stretch from three to 72 months, but you won't know the actual loan terms until the direct lender recommended by CashUSA contacts you.
CashUSA prides itself in getting you a loan decision within minutes. Its lender network will work with all credit types, and if your loan application receives approval, the lender will deposit the proceeds directly into your bank account.
Loans from $250 to $5,000
Cash deposited directly into your account
Get money as soon as tomorrow
Bad credit OK
More than 750,000 customers since 1998
| Loan Amount | Interest Rate | Loan Term | Loan Example |
| --- | --- | --- | --- |
| $250 to $5,000 | Varies | Varies | See representative example |
CreditLoan arranges bad-credit loans (which it defines as loans for folks with credit scores below 630) from $250 to $5,000. It is a matching service that will shop your loan application to the direct lenders in its network. CreditLoan has provided loan-matching services since 1998 to more than 750,000 customers.
You must have a bank account to qualify for a CreditLoan-arranged loan since the lender will directly deposit your loan proceeds there. CreditLoan's website gives no guidance on interest rates or loan terms. The lending service garners a TrustPilot rating of four stars.
Loans from

$500

to

$10,000

Get connected with a lender
Simple form & quick funding
Get your money as soon as next the business day, if approved
| Loan Amount | Interest Rate | Loan Term | Loan Example |
| --- | --- | --- | --- |
| $500 to $10,000 | 5.99% - 35.99% | 3 to 60 Months | See representative example |
Bad Credit Loans offers to match bad-credit loans to direct lenders on its network. The normal APR range is 5.99% to 35.99% or higher, depending on the lender, your credit score, loan amount, and repayment terms. Loans from $500 to $5,000 and terms of three to 60 months are available to customers with bad credit.
Eligibility requirements include that you be at least 18 years old, have proof of citizenship or legal residency, and have a checking account, valid email address, and work/home telephone numbers. Funding is fast, as quick as a next-day deposit into your bank account.
Loans from

$1,000

to

$35,000

Large lender network
Fast loan decision
Use the loan for any purpose
Funding as soon as one business day, if approved
| Loan Amount | Interest Rate | Loan Term | Loan Example |
| --- | --- | --- | --- |
| $500 to $35,000 | 5.99% - 35.99% | 3 to 72 Months | See representative example |
Matching service PersonalLoans.com can arrange loans from $1,000 to $35,000. The amount you can qualify for will depend on your credit score and other factors. If a lender on the large PersonalLoans.com network approves your loan, you can receive your money in as little as one business day.
Typically, interest rates range from 5.99% to 35.99%, and loan terms from 3 to 72 months. PersonalLoans.com usually does only a soft pull of your credit report, whereas the direct lender will do a hard pull. Loans are available in all 50 states, subject to state law.
Direct Lenders for Bad Credit Installment Loans
The following three companies are direct lenders, meaning they fund their loans alone or with their partners. Therefore, they have complete control over the rates and terms offered.
If you want quotes from several direct lenders, you will have to contact each one separately. In other words, direct loans require you to do some of the legwork that an indirect matching service would do for you.
5. OneMain Financial
OneMain Financial operates out of 1,600 brick-and-mortar locations in the United States. While you can apply and receive approval online, you must meet in person with a representative who will verify your information, answer your questions, and have you sign the loan agreement.


Loans amounts range from $1,500 to $20,000
Fixes rates and payments
Loan origination fees apply
Available loan amounts vary with your credit score, state law, and possible use of collateral. The lender may secure larger loans with a first lien on your motor vehicle. Loans are fixed-rate (18% to 35.99% simple interest) and fixed-term (24, 36, 48, or 60 months). This lender has been making loans for more than a century.
6. Upstart
Upstart works with its partners to directly fund installment loans based on traditional and non-traditional criteria. Beyond credit scores, Upstart evaluates factors like experience and education when underwriting loans.


Loans available from $1,000 to $50,000
Rates from 5.59% to 35.99% APR
No prepayment penalties
Upstart can approve your loan and set the terms in just five minutes, subject to verification. The lender electronically deposits the loan proceeds into your bank account the next day, and you can set up automated repayments. Loans are not available in Iowa or West Virginia. Some states regulate minimum or maximum loan amounts.
7. LendingClub
LendingClub works with individual and institutional partners to directly fund installment and other types of loans. That means you can receive multiple offers from different LendingClub partners for loans of up to $40,000 funded in as little as four days. All loans are fixed-rate, with no penalty for prepayment.

Personal loans available up to $40,000
APRs range from 6.95% to 35.89%
Origination fees apply
Loan terms from LendingClub are either 36 or 60 months. For payments more than 15 days late, you'll pay a fee that is the greater of $15 and 5% of your unpaid payment. You repay your loan through scheduled automatic transfers from your bank account.
Can I Get an Installment Loan with Poor Credit?
All seven of the companies reviewed here arrange or offer installment loans to folks with bad credit. Naturally, the lower your credit score, the tougher the challenge of receiving a loan approval.
However, there are steps you can take to improve your prospects:
Enlist a cosigner: A cosigner with good credit can make it much easier to obtain a loan. Your cosigner is responsible for repaying your loan if you cannot. The better the cosigner's credit, the more it will weigh in your favor.
Reduce indebtedness: One of the factors impacting your credit score is your credit utilization ratio (CUR), which is the amount you've borrowed versus your available credit. By paying down your debt, your CUR will fall, and your credit score should respond positively.
Offer collateral: Installment loans are usually unsecured, meaning they don't require collateral. However, posting collateral can make the difference between acceptance and rejection. At least one of our reviewed lenders (OneMain Financial) accepts automobile liens to secure loans.
Timely payments: Late payments are bad for your credit rating. Your credit score could plummet, depending on the degree and frequency of lateness. Creditors view late payments as an indicator that you are financially stressed and therefore will be very hesitant to offer you additional credit. If you have trouble meeting your payment dates, consider consolidating your loans so you face only one deadline per month.
Seek alternative lenders: Some lenders, such as Upstart, look beyond credit scores. If you have a good job history and/or education record, you stand a better chance of getting a loan from a non-traditional lender despite a poor credit score.
Be wary of loans for applicants with poor credit that seem too good to be true. Always read the terms and conditions of any loan offer before signing a contract.
Which Loan Company is Best for Bad Credit?
All the loan companies we review here lend to folks with bad credit. The loan matching services are similar to one another, more so than the direct lenders.
Our top-rated indirect loan company is CashUSA.com, due to its speedy service, relatively wide range of loan amounts, and terms of up to 72 months or longer. As with all of the loan matching services we reviewed, CashUSA.com saves you the time and energy required to apply to multiple direct lenders. It also has an unusually rich Education Center, a set of web pages that offer useful financial information, especially to consumers with bad credit.
Loans from $500 to $10,000
Receive a loan decision in minutes
Get funds directly to your bank account
Use the loan for any purpose
| Loan Amount | Interest Rate | Loan Term | Loan Example |
| --- | --- | --- | --- |
| $500 to $10,000 | 5.99% - 35.99% | 3 to 72 Months | See representative example |
Our top direct lender is OneMain Financial. It offers person-to-person contact at its network of more than 1,600 branches.
Many folks prefer to sit down and talk to a human about their financial choices rather than working solely through an anonymous website. Since OneMain Financial funds its own loans, its representatives can give you definitive answers to your questions about loans. Additionally, this lender offers loans collateralized by your car, a strategy that can facilitate a loan approval.
Honorable mention goes to Upstart because it offers loans to consumers without relying solely upon credit scores. Upstart was a pioneer in non-traditional underwriting. It gives you credit for having a solid employment and/or education history, even if your credit score is well below average. This can put installment loans within reach for folks with bad credit or a sparse credit history. Upstart also has one of the highest loan ceilings at $50,000.
Do Installment Loans Hurt Your Credit?
In the short run, applying for an installment loan will eventually require a "hard pull" of your credit history. That means the lender will request a full copy of your credit report from one or more credit bureaus (TransUnion, Experian, and Equifax).
Hard pulls temporarily reduce your credit score, but the effect is usually minimal and short-lived. Loan-matching services do a partial, or "soft" pull of your credit history. Soft pulls do not impact your credit score. It is only when you follow up with a direct lender that you'll experience a hard pull.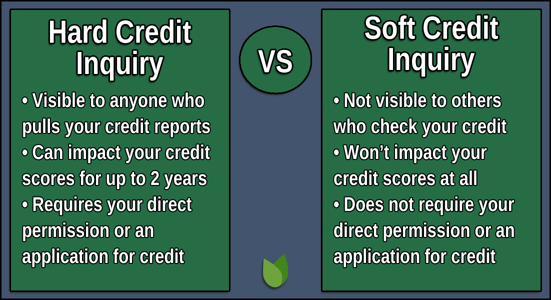 Virtually all lenders report your loans and payments to at least one of the credit bureaus. Ultimately, the effect of an installment loan upon your credit is in your hands. If you handle the loan and your finances responsibly, you can use an installment loan as an opportunity to improve your credit.
This requires that you make all your payments on time, without fail. It can help to prepay your loan by paying more than the required amount each month. Also, if you use the loan to consolidate your other debt, over time you can reduce your credit utilization ratio, which will also help your credit score.
On the other hand, if you are late making payments to your lender, your credit score will decline. If your loan goes into delinquency, collection, or default, the damage to your credit will be far worse, and these derogatory events will remain on your credit history for up to seven years.
Find a Long-Term Loan Repayment Plan that Works for You
The seven direct and indirect lenders we reviewed above do a good job of providing reasonable loan access to applicants with bad credit. Before taking out an installment loan, work out a budget to assure yourself that you can make full and timely monthly repayments on your loan and on any other debt you have.
If you strike out on one or more of your loan applications but have a good employment and/or school record, consider applying to Upstart, where your experience is factored into the loan decision process. Use any loan as an opportunity to improve your credit score. By doing so, you should have easier access to future loans with better terms.
Advertiser Disclosure
BadCredit.org is a free online resource that offers valuable content and comparison services to users. To keep this resource 100% free for users, we receive advertising compensation from the financial products listed on this page. Along with key review factors, this compensation may impact how and where products appear on the page (including, for example, the order in which they appear). BadCredit.org does not include listings for all financial products.
Our Editorial Review Policy
Our site is committed to publishing independent, accurate content guided by strict editorial guidelines. Before articles and reviews are published on our site, they undergo a thorough review process performed by a team of independent editors and subject-matter experts to ensure the content's accuracy, timeliness, and impartiality. Our editorial team is separate and independent of our site's advertisers, and the opinions they express on our site are their own. To read more about our team members and their editorial backgrounds, please visit our site's About page.