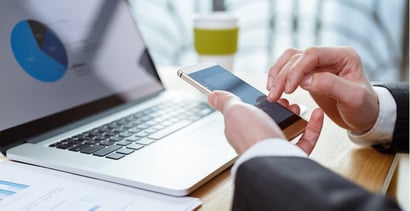 Several credit repair phone numbers can help you out if you'd like to fix your credit report. With just a quick phone call you can receive the support you need to remove negative, inaccurate items from your credit reports.
Credit repair phone numbers may lead you to the help you need to improve your credit score without the hassle. In fact, they may be just what you need to land low interest rates and favorable terms with lenders in the future.
1. Lexington Law: 1-855-200-2394
Lexington Law is a law firm that specializes in credit repair services and knows the ins and outs of the Fair Credit Reporting Act (FCRA). If you call them at 1-855-200-2394 for a free consultation, you can speak to a credit expert and learn about the options available to you.
Free consultation: 1-855-200-2394
Most results of any credit repair law firm
Clients saw more than 7 million negative items removed from their credit reports in 2020
More than 221 million challenges and disputes sent for clients since 2004
Cancel anytime
| Better Business Bureau | In Business Since | Monthly Cost | Reputation Score |
| --- | --- | --- | --- |
| See BBB Listing | 2004 | $99.95 | 10/10 |
Should you decide to move forward with Lexington Law's services, you can download their mobile app and choose from three different plans.
The basic plan, which is ideal for most people, comes with credit bureau challenges and creditor interventions. If you opt for the mid-tier plan, you'll also receive credit report coaching and credit score analysis. With the most expensive plan, you'll get all the features of the mid-priced plan plus identity theft protection, cease and desist letter assistance, and personal finance tools.
No matter which plan you choose, you'll work with a paralegal throughout the entire process and receive answers to any questions you may have. Fortunately, Lexington Law will allow you to cancel your services within five days without penalty. So you really have nothing to lose if you try them out.
2. CreditRepair.com: 1-855-200-2393
CreditRepair.com has offered credit repair services since 2012. If you call the company at 1-855-200-2393 for a free 10-minute credit analysis, you'll get in touch with a credit repair expert who will explain how CreditRepair.com can help.
Free online consultation
Helped with over 8.2 million removals on members' behalf since 2012
Free access to your credit report summary
Three-step plan for checking, challenging and changing your credit report
Online tools to help clients track results
| Better Business Bureau | In Business Since | Monthly Cost | Reputation Score |
| --- | --- | --- | --- |
| See BBB Listing | 2012 | $49.95 | 9.5/10 |
In the event you pursue CreditRepair.com's services, it will give you an account number and use a three-step process to fix your credit.
First, the company will challenge any negative information with all three credit bureaus. Then, the credit repair experts will dispute the items that they can't verify. Lastly, the company will monitor your credit and address any issues as they arise.
You can choose from three services: basic, moderate, and aggressive. If you only have a few negative items on your credit, the basic plan should suffice.
However, if you have a lot of derogatory remarks, you'll need to go with the moderate or aggressive plan. CreditRepair.com also offers a handy mobile app so you can keep tabs on your credit while you're on the go.
3. Sky Blue Credit Repair: 1-888-805-4944
According to its website, Sky Blue Credit Repair strives to "deliver the most user-friendly experience in the credit repair business. Call 1-888-805-4944 for a free consultation that will give you more information on what the credit repair organization offers.
Free consultation: 1-888-805-4944
In business since 1989
Quick pace: Sky Blue disputes 15 items monthly, track your progress 24/7
90-day 100% money-back guarantee
Low $79 cost to get started, cancel or pause membership anytime
| Better Business Bureau | In Business Since | Monthly Cost | Reputation Score |
| --- | --- | --- | --- |
| See BBB Listing | 1989 | $79 | 9.5/10 |
You'll quickly learn that Sky Blue's credit repair process involves four easy steps. The first step is where you complete a signup form and follow directions to get your free credit reports.
During step two, Sky Blue Credit Repair will review your reports line by line and prepare a list of negative remarks that may be eligible for dispute. Then, the company will undergo the dispute process. Lastly, you'll be able to track your progress in real time, communicate with customer service, and pause your account whenever you'd like.
Sky Blue Credit Repair offers a 90-day money-back guarantee and will refund 100% of your money if you're not satisfied with your membership within the initial 90 days for any reason.
4. Credit Assistance Network: 1-800-811-3078
Credit Assistance Network bills itself as a credit improvement company that can help you achieve good credit. Once you call them up at 1-800-811-3078,  they'll go over their unique process in detail.
Free online evaluation
One-on-one action plan with a certified FICO professional
24/7 Access to your online client portal
90-Day Money-Back Guarantee
| Better Business Bureau | In Business Since | Monthly Cost | Reputation Score |
| --- | --- | --- | --- |
| N/A | 2009 | $69+ | 7.5/10 |
A credit specialist will begin disputing up to 45 negative marks from each major credit bureau within three days of your enrollment.
After it has submitted your disputes, the bureaus (Equifax, Experian, and TransUnion) will respond to the disputes within 30 to 45 days. You'll be able to access a secure client portal and track your progress whenever you'd like. As soon as you learn the results of each dispute, Credit Assistance Network will write additional dispute letters to request information and demand validation.
Essentially, the company's goal is to do everything in their legal power to boost your credit rating. In addition to its main service, Credit Assistance Network offers loan and mortgage calculators, a best credit repair blog, and ongoing credit monitoring.
How Does Credit Repair Work?
Credit repair aims to fix your credit. While you can perform credit repair on your own, you'll likely find it easier and less time-consuming to hire a credit repair company.
If you do hire a credit repair company, you can expect them to review your credit reports from Equifax, Experian, and TransUnion. They'll look for negative information like charge-offs, tax liens, and bankruptcy proceedings, among other things. Then, the company will design a plan so it can dispute errors with the bureaus on your behalf and negotiate with creditors to remove these items.
Credit repair can only help remove erroneous information from your reports, including items that should have aged off but are still there, accounts you paid on time but are recorded as delinquent, and other incorrect information. Credit repair cannot remove legitimate information from your reports.
Furthermore, credit repair is not an overnight fix. Credit repair may take months to see the full results, but most companies — including all that we've listed above — will provide you with a free consultation, so you can see whether you're a good candidate for credit repair services.
How Much Does Credit Repair Cost?
If you choose to do the credit repair process on your own, it won't cost you anything. But pricing varies among credit repair service providers.
While some companies will charge you a flat monthly payment of under $100, others offer more expensive services. It's a good idea to shop around and compare various pricing models so you can choose the best option for your unique situation.
How Long Does Credit Repair Take?
In a perfect world, credit repair would be a quick process and you'd see results right away. The reality is that credit repair takes time. Generally speaking, credit repair takes at least a few months.
Once your reports are pulled from each credit reporting bureau, they must be evaluated line by line. Then, dispute letters will need to be drafted and sent to the appropriate credit agency.
Fortunately, credit reporting companies are required to investigate any negative remarks you inquire about within 30 days. In addition, they need to present you with their findings within five days of when their investigations have been completed.
What Are the Signs of a Credit Repair Scam?
Unfortunately, there is no shortage of credit repair scams out there. That's why it's important that you be selective about the credit repair company you hire. Do your research and don't hire the first one you see ads for.
A credit repair scam will almost always ask for a large deposit or payment upfront before it has completed any work. Understand that this tactic is illegal and unethical. It's designed to profit from consumers who are targets for identity theft and unaware they're being scammed.
Look elsewhere if a company promises overnight results, will not let you cancel within three days of signing your agreement, or makes promises that seem too good to be true. Also, be wary if a credit repair organization provides you with a new Social Security number and recommends you apply for new credit with it.
Lexington Law, CreditRepair.com, Sky Blue Credit Repair, and Credit Assistance Network are all legitimate credit repair companies with excellent customer service that are certainly worth considering. You don't have to worry about any fraud if you move forward with them. Your bank or credit union may also be able to recommend a reputable credit repair organization.
How Much Will My Credit Score Improve?
The types and the number of derogatory remarks you have on your reports will play a role in how much your credit score will improve. In addition, the success of your credit repair efforts or those of the company you hire will be important.
Most people who undergo credit repair, however, enjoy a substantial improvement in their credit score. As long as you perform the process correctly on your own or hire a legitimate company, you'll likely find credit repair to be well worth the time and money.
This is particularly true if you currently have bad credit, excessive debt, or can't get approved for a credit card from various credit card companies.
What Personal Information Will I Need to Provide to a Credit Repair Company?
You'll need to grant access to your credit reports from all three bureaus so that the company you choose to work with can assess each trade line on each of your reports. The credit bureaus don't always have access to the same data, which is why your reports may differ.
In terms of personal information, you'll be required to share your:
full name
address(es)
phone number(s)
email address
Social Security number
This information will help the credit repair company identify you with each bureau and pull your reports. They can see your credit history, current debt, credit utilization rate, payment history, and other credit information with this info. Your contact info is used to receive updates on your service's progress.
They may also ask you about your long-term financial goals, such as if you'll want to apply for a mortgage, purchase a new car, open a new credit card or business credit line, or cosign for student loans.
Can I Repair My Credit on My Own?
Yes. In fact, there's nothing credit repair companies can do that you can't do on your own. If you're willing to put in the time and effort, you may be able to repair your credit without professional help.
But keep in mind that DIY credit repair is a time-consuming endeavor and requires you to be familiar with the Fair Credit Reporting Act (FCRA) and credit laws. Many people find it easier to hand the task off to a company that can prevent delays and expedite the process.
Hiring a credit repair company may be well worth it to you if you have bad credit and not a lot of time to spare.
Call Credit Repair Phone Numbers for a Free Consultation
You'll gain free access to a credit repair expert from a reputable credit repair organization by calling these credit repair phone numbers. These companies will analyze your credit situation at no cost and provide recommendations on how you should move forward.
You can call each phone number on this list to familiarize yourself with all your options. This will help you pinpoint the ideal service for your unique situation, whether by cost, customer service experience, or best mobile app. Enjoy your journey to a better credit report!
Advertiser Disclosure
BadCredit.org is a free online resource that offers valuable content and comparison services to users. To keep this resource 100% free for users, we receive advertising compensation from the financial products listed on this page. Along with key review factors, this compensation may impact how and where products appear on the page (including, for example, the order in which they appear). BadCredit.org does not include listings for all financial products.
Our Editorial Review Policy
Our site is committed to publishing independent, accurate content guided by strict editorial guidelines. Before articles and reviews are published on our site, they undergo a thorough review process performed by a team of independent editors and subject-matter experts to ensure the content's accuracy, timeliness, and impartiality. Our editorial team is separate and independent of our site's advertisers, and the opinions they express on our site are their own. To read more about our team members and their editorial backgrounds, please visit our site's About page.