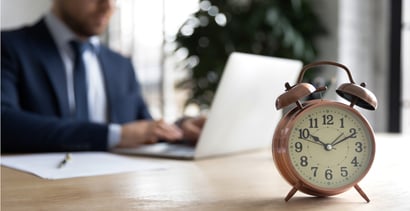 We understand why you're looking for credit repair companies that work fast. When you're paying monthly fees for a service that has no firm end date, you want to know that the company you hire isn't going to take its time and cost you more money.
More than one credit repair firm has a reputation for taking its time, so we've compiled a list of our favorite services that can get you through the credit repair process without wasting your time or money.
Each credit repair agency listed below starts working on your case immediately and offers each customer an online dashboard with real-time tracking of their results. That accountability ensures that their case is handled fairly and quickly.
The Best Credit Repair Companies That Work Fast
Our three recommendations below are some of the most respected companies in the credit repair industry. Each repair service can help dispute inaccuracies on your credit report and work to help you complete your credit restoration process.
While these companies offer fast credit repair services, each has unique offerings that may work best with your situation. Whether you're recovering from identity theft or just need a quick credit polish, we have you covered below.
Lexington Law is a legitimate credit repair company with trained paralegals and credit lawyers who offer fast credit repair services. 
Depending on the service tier you choose, Lexington law can provide credit monitoring, credit counseling, and unlimited disputes with all three major credit bureaus. It also provides identity theft protection, debt validation services, and debt settlement negotiations.
Sky Blue Credit Repair allows you to dispute up to 15 items with the major credit bureaus each month. This could slow your process down a bit if you have many items to dispute — as you would if you've been the victim of identity theft.
If that's the case, you may be better served with a service that offers unlimited disputes each month. But if you don't have a large number of inaccuracies on your credit history, Sky Blue is a legitimate credit repair company that works fast on your case.
CreditRepair.com offers a free meeting with a credit consultant to review your credit report before you sign up for any services. This ensures that the company understands your needs and can offer the help you require before paying any upfront costs.
This credit repair organization offers a bevy of online tools that help you track any changes to your credit history and offers financial literacy tools to guide you on your path to a good credit score.
What Is Credit Repair?
Credit repair describes the process of removing inaccuracies from your credit report that may contribute to your having a bad credit score.
You can attempt to complete the credit restoration process on your own, or you can hire a credit repair agency to work on your behalf. This typically requires paying a monthly fee during the process and, depending on the company you choose to hire, may also require an upfront fee to pull your credit report and build your case.
One credit repair misconception is that a credit repair service can remove any negative item from your credit report and completely restore your credit score. This isn't the case.
If you have legitimate negative items on your credit history, such as one or more late payments, collections accounts, a default, or a bankruptcy, those items will likely remain on your credit profile until they age out, which can take between two and 10 years, depending on the item.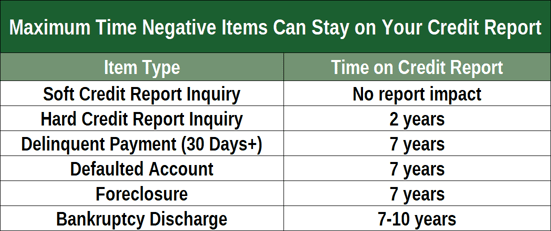 Instead, a credit repair agency can file disputes on your behalf to each credit reporting company to remove incorrect items listed on your credit history. This could include inaccurate balances, late payments that were made on time, or negative items that should have aged off your report.
You may also have multiple inaccuracies on your credit report if you're the victim of identity theft. These items can significantly affect your credit rating and make getting a loan or credit card difficult. 
Keep reading into the next question for a better idea of what a credit repair organization can fix.
What Can Credit Repair Fix?
As stated above, a credit repair company can dispute inaccurate items on your credit report that may impact your credit rating. These may include:
Accounts that don't belong to you 
Misspellings of your name, address, or incorrect Social Security number
Duplicate accounts 
An incorrect credit limit or balance
Inquiries you didn't make
Quick credit repair is very doable if you only have a few items to dispute. But a large number of negative items to dispute may take longer.
There are three major credit bureaus — Equifax, Experian, and TransUnion. Each credit reporting company maintains a profile under your name and Social Security number. You'll need to file a separate dispute with each bureau that shows the negative item. 
Once you or your hired credit repair service files a dispute, the credit bureau will conduct an investigation to validate your claim. This may take between 30 and 45 days to complete. There will be no change to your credit report during the investigation.
Completing the credit repair process may take time depending on how long it takes to resolve each questionable item on your credit report. If the credit bureau rules in your favor, the item will disappear from your credit report, and your credit score will change accordingly the next time it is updated, which is usually monthly.
In addition to disputing negative items, some credit repair organizations offer other services, including:
Debt validation letters that force the data furnisher to prove the debt's legitimacy.

Creditor interventions that may include cease and desist letters to data furnishers that continue to report inaccurate items.

Identity theft protection services that monitor your Social Security number for suspicious activity.

Credit counseling services with a certified credit consultant to formulate a plan to repair your credit history.

Goodwill letters that attempt to remove a legitimate late payment — that has since been paid — from your credit history.

Credit monitoring services that give you access to your monthly credit score updates so you know when there's a change to your credit rating.

Debt settlement services that can help you settle an existing debt for less than what you currently owe.

A credit repair company may also limit the number of disputes it files on your behalf each month. This can extend the credit repair process if you have several disputes to file. For quick credit repair, you may only want to consider companies that provide several disputes — or unlimited disputes — each month.
What Is the Fastest Way to Repair Your Credit?
This depends on the severity of your credit repair needs. If you have a very complex case that involves numerous disputes, creditor interventions, or other technical needs, you're better served hiring a professional team — such as Lexington Law — to handle your case.
The experience these firms have makes the process easier and faster to complete. This is especially true if you're inexperienced with the credit repair process.
But if you only have a few minor inaccuracies to dispute, it may be easier to handle the task on your own. Each credit bureau has a reasonably simple online interface that allows you to digitally file disputes and check on the progress of the investigation into your claim.

There's no charge to file a dispute, and the credit bureaus don't prioritize a dispute filed by a credit repair agency over one filed by an individual.
Just be aware that you will have to file a unique dispute with each credit bureau for every inaccurate item on your credit report, which takes both time and effort that you may not want to invest.
If that's the case, consider hiring a service to handle your case. This ensures that a professional will tend to your needs and properly complete the job.
How Much Does Credit Repair Cost?
Each credit repair company charges different rates for its services and may offer multiple service tiers with varying price points. 
Nearly all of the major credit repair firms charge a monthly fee for their services. Some companies may provide a free consultation before you sign up, and others may tack on an initial fee to create your account.
Fees are always subject to change, but here's the current cost of each of our ranked firms at the time of publishing:
Lexington Law offers three distinct service tiers that run between $99.95 and $139.95 per month and include a free consultation before signing up.
CreditRepair.com also curates three separate tiers that cost between $49.95 and $119.95 per month. You'll also have to pay a first-work fee that is equal to your monthly charge.
Sky Blue Credit Repair charges a flat $79 per month for its services. There's no fee due when you sign up, but the company charges a $79 account setup fee approximately six days after initiating your service.
Don't base your choice of credit repair companies solely on the monthly cost. Research each option carefully and learn what you'll receive for your monthly fee. Also, look into who will handle your case.
This is especially important when you consider that a service such as Lexington Law assigns a paralegal or credit lawyer to your case. Other services simply hire people off the street and train them to handle your needs.
How Long Does Credit Repair Take?
The time it takes to complete your credit repair process depends on the number of items you need removed from your credit history. 
Each dispute will require a 30- to 45-day investigation by each reporting credit bureau. That means you'll need at least that much time to handle your first wave of disputes.
Your credit repair company may limit the number of disputes it files on your behalf. Sky Blue Credit Repair, for example, only allows 15 disputes each month. If you have more items to dispute than that, you may have to wait a few months to file all of your claims — and then wait the necessary amount of time for each bureau to conduct its investigation.
Although every case is different, Lexington Law provides the following statistic that may help clarify how long your credit repair process can take:
"Statistically, 70% of Lexington Law clients who saw a credit score increase had an average increase of 40 points in six months."
Six months is a good starting time frame when you're considering the cost of credit repair. Just remember that your case could take much longer or take less time depending on what you need done.
Can I Repair My Own Credit?
Every credit bureau provides an online portal that allows you to file your own credit disputes at any time of the day or night. There's no charge to file a dispute, and you can use your online dashboard to track the latest updates to the bureau's investigation.
Keep in mind that the credit repair process may require more than simply filing disputes. This is where a credit repair service can help. 
Whether you need 609 letters, creditor interventions, a goodwill letter, or other correspondence, you should set aside some time to research the various forms of communication you may need to achieve a good credit score.
Is Credit Repair Worth the Cost?
While credit repair may not be cheap, it's certainly less expensive than having bad credit. For example, recent studies found that a low credit score can cost a consumer as much as $100,000 more on a mortgage than it would someone with good credit.
That's a lot more than you'll pay for credit repair.
But credit repair is genuinely only worth the cost if it can improve your credit score. If you only have a few misspellings on your credit report, you may end up paying for something that does not change your credit score. 
However, correcting multiple account-related inaccuracies could potentially result in a gain of 100 or more points to your credit score. That can save you thousands on an average personal loan.
This is why many credit repair companies offer free consultations before they agree to take your case. This consultation will include a review of your credit report to see if you're a good candidate for credit repair.
A legitimate credit repair company — including those listed above — will be open and honest with you about your prospects. If you don't stand to gain much from credit repair, your counselor will tell you as much.
You may also find that your case is simple enough for you to handle on your own. That means you'll save your monthly fee and reap the benefits of an improved credit score.
How Can I Avoid a Credit Repair Scam?
Avoiding a credit repair scam can be as easy as keeping your eyes open for a few red flags. Credit repair companies cannot demand payment upfront, make unethical demands, or provide misleading information, among other things, under federal law.
The following scenarios separate fraud repair companies from legitimate companies that seek to help clients improve their credit scores:
Demanding upfront payment: Many companies require an initial fee to set up your account, but no legitimate firm will ask for payment in full before it begins work on your behalf.

Making unethical demands: If a credit repair service encourages you to lie about an item on your credit report so it can dispute it, you're likely heading into a scam.

Providing misleading information: Every credit repair firm should inform you of your rights when undertaking a new case. If a company doesn't know or won't let you know your rights, there's likely something wrong.

Too good to be true: If a company makes wild claims that it can completely wipe your credit report clean or get rid of accurate items, you should look elsewhere. This isn't only unethical, but it's illegal.
Trust your gut when interviewing potential credit repair companies. If something feels off about a company, you can report your findings to the Federal Trade Commission or the Internet Crime Complaint Center.
Which Credit Repair Company Is the Best?
Every credit repair company has strengths it can offer, but our research shows that one stands out among the pack.
Lexington Law has long been our top-ranked credit repair firm because of its long track record of successfully helping clients achieve their credit score goals.
The company also achieves professional results because it employs trained and certified paralegals and tax lawyers who bring extensive experience to the table. This means your case is handled by a competent professional. 
Lexington Law also provides a free consultation to prospective clients before accepting their case. This allows them to create a game plan before agreeing to any service. Lexington Law offers three distinct service tiers so customers receive just the services they need and aren't charged for services they don't need.
All of this adds up to a reputable credit repair company with decades of combined experience that works on your behalf to get results quickly. While Lexington Law may not be the cheapest repair service in the industry, it provides great value for your dollar by giving you access to legal professionals who understand the ins and outs of the law and how it pertains to your credit repair rights.
What Is a Credit Bureau?
A credit bureau is a company that collects data from lenders and credit issuers (known as data furnishers) and uses that data to create a financial profile under your name and Social Security number. 
Credit scoring models, including FICO and VantageScore, use this information to calculate a unique credit score for every consumer. Lenders then pay a fee to access data from each credit bureau to make informed lending decisions.
Every month, lenders report your balance and payment history to at least one of these bureaus. Positive information, such as a low balance and on-time payments, helps strengthen your profile and improve your credit score. Negative reports, such as a high balance or a late payment, damage your credit report and lower your credit score.
The credit bureaus are required by law to maintain only accurate information related to your financial accounts. On occasion, a lender may report false information, including an incorrect balance, credit limit, or late payment. These items can negatively impact your credit profile and lower your credit score.
That's why each credit bureau maintains an online portal where consumers or hired credit repair services can dispute inaccuracies and have them removed.
By law, you're entitled to a free copy of your credit report from each bureau every year. While this report won't reveal your credit score, it will show you all of the details in your credit history that determine your credit score.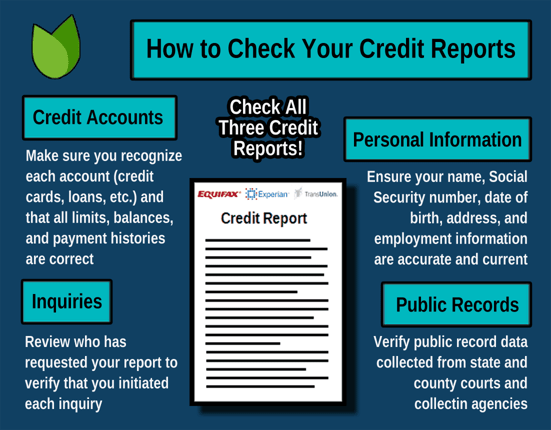 It's wise to take advantage of this benefit every year. By doing so, you can stay on top of your credit profile and know whether any inaccurate items are affecting your credit report and score. 
Which Credit Repair Company Works the Fastest?
Credit repair companies often have their hands tied when it comes to speed of service. But the fastest workers in the industry are those that offer unlimited disputes each month.
When you or a hired credit repair firm files a dispute with a credit bureau, the bureau must investigate the claim and attempt to validate the information reported by a lender. This can take between 30 and 45 days to complete.
There's really nothing that you or a credit repair service can do to speed up the process during that time. 
If you have dozens of disputes to file, you'll want to find a service that offers unlimited disputes. Otherwise, you'll be capped at a specified number of disputes each month. That means your service could take several months to file all of the necessary disputes with each credit bureau.
If all three credit bureaus show the same inaccurate item, you'll need to file a separate dispute with each bureau. That means a single item may require as many as three disputes. If your credit repair service only allows 15 disputes per month, you'll use your full 15 disputes for only five items.
Which Is the Most Aggressive Credit Repair Service?
Each credit repair service may adjust its level of aggressiveness based on the service tier you choose. For example, one tier may only provide a moderate level of aggressiveness by limiting the number of disputes you can file each month. A more expensive tier may file as many disputes as you need all at once.
We consider Lexington Law the most aggressive credit repair service in the industry as long as you take advantage of its top-tier Premier Plus package. This tier includes cease and desist letters, a FICO Score tracker, identity protection resources, financial tools, credit score analysis, TransUnion credit score alerts, and InquiryAssist.
How Can I Wipe My Credit Clean?
There's no way to wipe your credit report clean and start over. Every credit bureau is required to maintain an accurate record of your financial dealings.
If you have legitimate negative items listed on your credit history, they must remain there until they age off. This can take between two and 10 years, depending on the type of item.
You can attempt to remove certain legitimate negative items from your credit profile — though doing so isn't guaranteed. With a goodwill letter, you can request that a lender remove a late payment or another negative item. Doing so is entirely up to the lender, and you have no recourse if the lender denies your request.
Be wary of any credit repair service that claims that it can completely wipe your credit report clean. This isn't possible — and it isn't legal.
What Credit Score Do Lenders Use?
Many consumers don't realize that they have dozens of credit scores attached to their names. The score that a lender uses likely depends on the type of loan you're applying for.
For instance, FICO maintains multiple credit scores for home loans and even more for auto loans. Your lender may look at a completely different score for a personal loan and maybe another for a credit card.

While FICO remains the credit score leader, some lenders may use VantageScore as their credit score supplier.
To make matters even more confusing, FICO frequently updates its credit score model. But Lenders must pay a fee to FICO to access the company's database of financial profiles. 
When FICO updates its scoring model, lenders must decide whether to stick with the older model they paid for or pay a new fee for access to the latest model.
As a result, one lender may have access to FICO Score 8 while another lender may decide to save money and stick with a different FICO scoring model.
This is why you can't tell for sure which credit score a lender will use when you apply for a loan or credit card. At best, you can ask the lender which model they use before you apply. While this may give you some background information into the credit score the lender will see, it may not clarify what you need to improve to make sure your credit score is loan-ready.
Find Credit Repair Companies That Work Fast Online
Deciding to repair your credit is a major step toward achieving financial wellness. And choosing which company to hire is not a decision you should take lightly.
You want to look for a company that not only works fast but is thorough in its preparation and approach to your case. This means that you should look for a company with vast experience handling every facet of credit repair — from disputes to interventions.
After all, credit repair companies that work fast but aren't concise can make mistakes and end up costing you more money than you'd save by working with a company that's both quick and precise.
That's why we researched the field of credit repair services to find those that offer decades of combined experience and have a long track record of successfully petitioning credit bureaus on behalf of their clients.
Advertiser Disclosure
BadCredit.org is a free online resource that offers valuable content and comparison services to users. To keep this resource 100% free for users, we receive advertising compensation from the financial products listed on this page. Along with key review factors, this compensation may impact how and where products appear on the page (including, for example, the order in which they appear). BadCredit.org does not include listings for all financial products.
Our Editorial Review Policy
Our site is committed to publishing independent, accurate content guided by strict editorial guidelines. Before articles and reviews are published on our site, they undergo a thorough review process performed by a team of independent editors and subject-matter experts to ensure the content's accuracy, timeliness, and impartiality. Our editorial team is separate and independent of our site's advertisers, and the opinions they express on our site are their own. To read more about our team members and their editorial backgrounds, please visit our site's About page.