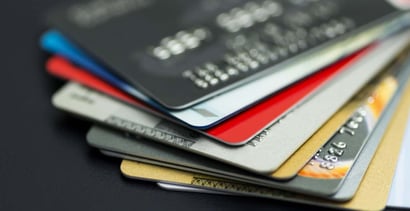 Sometimes, people mess up. Or messy things happen that are beyond one's control. Financial untidiness has an unfortunate impact on credit scores and loan approval, so we've assembled this review of credit cards for really bad credit.
If most credit card issuers instantly reject your application, turn to these candidates for a sympathetic ear. They specialize in helping folks with bad, very bad, and downright lousy credit obtain a credit card. Although the offerings are modest, they are all working credit cards that allow you to charge purchases and repay over time. Nothing messy about that.
The Best Cards For Low Credit Scores
We've divided the cards into two groups, secured and unsecured. Secured cards are an excellent option for anyone with a low credit score because they are the most affordable and easiest to be approved for. 
Consider our roster of unsecured cards for bad credit if you'd rather avoid a security deposit. Both card types can help you build credit if you consistently pay them on time.
Cards that Require a Deposit
Although you must deposit at least $100 to get one of these cards, you benefit from easy approval and better terms. None of these cards require a minimum credit score for approval. When selecting a card for really bad credit, we think you should consider these first.
The minimum deposit for the OpenSky® Secured Visa® Credit Card is $200, and your credit line will equal the amount you put down. You can add to your deposit at any time to increase your credit limit. OpenSky does not check credit, so this card is perfect for anyone whose credit is in poor shape.
The First Progress Platinum Select Mastercard® Secured Credit Card offers the intermediate interest rate and annual fee among the First Progress Platinum Secured credit card trio. It is a sound card for those with bad or limited credit history, and your refundable deposit of $200 to $2,000, submitted with the application, fully secures your credit line. 
The First Progress Platinum Prestige Mastercard® Secured Credit Card has the highest annual fee and the lowest APR among the three secured cards from this issuer. It's your best choice if you plan to finance your purchases over multiple months. None of the First Progress secured cards require a minimum credit score or credit history, so your favorite should depend on which trade-off between APR and annual fee suits you best.
You don't need a credit score or checking account to get the First Latitude Platinum Mastercard® Secured Credit Card. It charges a small annual fee and a one-time program free. But it has a relatively low interest rate and an affordable $100 minimum deposit — not to mention you'll earn cash back rewards for every dollar you pay toward your balance.
Cards That Don't Require a Deposit
If you'd rather not put down a deposit, one of these unsecured credit cards may be your best choice. But look closely at the APRs and fees — they're higher than those in the secured card group. 
You can use the PREMIER Bankcard® Mastercard® Credit Card wherever merchants welcome the Mastercard logo. This is the best credit card among the unsecured options in terms of approval, even if you have less than good credit. The card reduces its annual fee after the first year (See Provider Website for full Terms & Conditions). PREMIER's issuing bank is a four-time winner of Mastercard's Performance Excellence Award.
Functionally identical to the card above, the PREMIER Bankcard® Grey Credit Card provides the same benefits, including monthly reporting to the credit bureaus, free FICO scores, and US-based customer service. This card also reduces its annual fee after the first year of card ownership (See Provider Website for full Terms & Conditions).
The Surge® Platinum Mastercard® offers a few benefits, including cash advances, doubling your credit limit over time, and $0 fraud liability. Its mobile app lets you make payments, check due dates, and view statements, or you can do so through the online portal. In addition, you can check your Experian VantageScore to help you track your progress in rebuilding credit.
The Aspire® Cash Back Reward Card is a rare subprime unsecured credit card in that it offers cash back rewards. This cash rewards credit card from the Bank of Missouri provides free transaction alerts and access to your VantageScore 4.0 score from TransUnion®. You also get mobile and online account access, an instant credit decision, and $0 fraud liability.
The Bank of Missouri issues the Fortiva® Mastercard® Credit Card. It offers a higher cash back rate on gas, grocery, and utility expenditures, and 1% back on all other eligible purchases. This cash rewards credit card provides an instant credit decision, transaction alerts, and $0 fraud liability. Your credit limit determines how much you'll pay in annual and maintenance fees. 
What Is Really Bad Credit?
In the 300 to 850 FICO score range, a credit score of below 580 is bad — FICO refers to it as "very poor." Data show that approximately 16% of Americans have bad credit.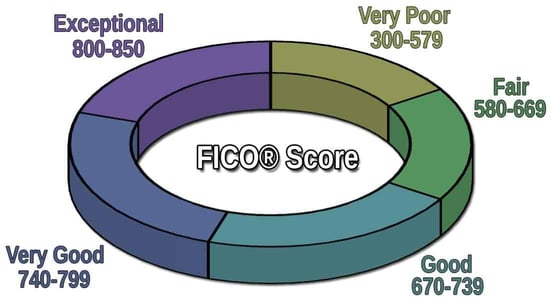 Consumers with bad credit have experienced financial problems, including delinquent payments, collections, repossessions, account write-offs, settlements, bankruptcies, foreclosures, and other adverse events. When you have bad credit, the available credit cards usually offer the most basic features.
What Kind of Credit Card Can I Get With Really Bad Credit?
When choosing a card for very poor credit, you will want to avoid the worst of the bunch — those with the highest interest rates, most extensive fees, lowest credit limits, and fewest perks.
Interest Rates
Interest rates are a critical factor when either of the following applies:
You intend to finance your purchases over multiple months. Credit cards don't usually charge interest when you pay your entire most recent statement balance by the payment due date. Any statement balance remaining after that date accrues interest daily until paid. 
Your card doesn't offer a grace period. Almost all credit cards offer an interest-free grace period extending from the end of the most recent billing cycle (i.e., the latest statement date) to the cycle's payment due date, an interval of at least 21 days. A few cards don't provide grace periods and immediately charge interest on purchases until you make full payment. Although these cards may feature low APRs, consumers should avoid them when looking for a new credit card.
Unsecured subprime cards usually carry APRs between 24.99% and 36% that can significantly increase the cost of what you buy. Secured credit cards typically offer lower interest rates because security deposits protect issuers against losses when cardowners fail to pay.
Fees
Unsurprisingly, unsecured credit cards for bad credit scores have the highest fees. Although almost all charge an annual fee, try to avoid cards that charge a setup/program or monthly maintenance fee. Some high-cost cards waive the maintenance and cash advance fees for the first year.


Issuers of subprime unsecured cards impose nuisance charges to collect more of your money, thereby reducing the net cost of defaults. Secured cards can forego signup and monthly fees because security deposits protect issuers.
Credit Limits
Higher credit lines allow you to make and finance more purchases. But subprime unsecured cards often have initial limits of only $200 to $300.
Issuers set low limits as another strategy to reduce default costs. Some unsecured cards for bad credit may raise your credit limit after you make a series of on-time payments.

Your deposit on a secured credit card sets your credit limit. Some secured cards start with a low limit, but most cards let you increase your deposit and raise your credit limit, sometimes to as high as $5,000.
Issuers of secured credit cards are usually eager to promote you to one of their unsecured cards once you demonstrate you can pay your bills on time. If this occurs, the issuer will refund your security deposit, but be careful — the unsecured credit card may have higher costs than your current card. Be sure to read the terms before accepting the offer.
Rewards
Issuers of subprime cards may entice new cardmembers with cash back. Of those that do, some offer unlimited flat rewards for all qualifying purchases, while others provide a mix of reward rates for different types of merchants, such as gas or grocery purchases. Many subprime unsecured cards do not provide any rewards at all.
A few cards in this review, including the First Latitude Platinum Mastercard® Secured Credit Card, Fortiva® Mastercard® Credit Card, and the Aspire® Cash Back Reward Card, offer rewards on eligible purchases. Signup bonuses and 0% intro APRs are not generally available from subprime credit cards, even secured ones.
Benefits
The biggest benefit of subprime credit cards is your ability to use them to build credit. You can do so by paying your bill on time and avoiding maxing your credit limit out. Most cards also provide free credit scores, and all cards provide liability protection against fraudulent charges. 
And, of course, having a small line of credit available when an unexpected expense pops up is always a plus. But you'll need at least good credit (670+ FICO) to obtain a card with perks like airport lounge access, points or miles, low APRs, and signup bonuses.
How Do I Apply For a Subprime Credit Card?
If you have really poor credit, it's an excellent idea to pre-apply for a credit card. Doing so will reveal your eligibility for final approval without further damaging your credit score. 
Preapproval is not a guarantee that the card issuer will approve your application. Preapproval decisions are usually immediate. The data you enter to prequalify or apply for a credit card includes:
Your name
Your address
Your Social Security number
Your employer and income information
Your home payments (mortgage or rent)
Your email address
Your phone number
Most credit cards do a hard pull of your credit when you apply, regardless of whether you've first prequalified. But several of the reviewed secured cards do not perform this credit check, relying instead on the data you submit when you apply and secondary sources of information. 
You should receive an immediate decision unless the issuer has difficulties with the information you supply, such as not being able to verify your Social Security number or email address. If you receive approval, carefully review the credit limit, APR, and card fees before e-signing the card agreement.
If the issuer rejects your application, you should receive an adverse action notice explaining why it turned you down.
If you receive approval, verify receipt of the card and activate it by contacting the issuer online or by phone. You can then remove the sticker and sign the back. 
You may want to add the card to your digital wallet and personal finance software, such as Quicken, which lets you electronically download and reconcile your credit card transactions, a real timesaver. The wallet allows you to make purchases without carrying a physical card, but not all merchants accept this mode of payment. 
How Can I Improve My Credit With a Credit Card?
Awful credit need not be a permanent condition. You can start rebuilding credit through responsible financial behavior, including the following:
It's never too late to adopt creditworthy behavior. Credit counseling from nonprofit agencies can show you how to reduce your debt and help you build a workable monthly budget. 
What Is the Easiest Card to Get With Poor Credit?
The easiest credit cards to get don't check credit history. Of the reviewed cards, the OpenSky® Secured Visa® Credit Card and the First Progress duo fall into this category. 
A credit check is an inquiry sent to a major credit bureau for a consumer's credit history and score. The two types are:
Hard credit checks: These are inquiries from a creditor when you apply for a new loan or credit card. You must authorize hard credit checks, which remain on your credit reports for two years. A hard credit check may slightly impact your credit score for up to one year, but other factors may offset the effect.
Soft credit checks: These are credit inquiries for reasons other than opening a credit account. These requests are typically made by landlords, employers, insurance companies, and individual consumers. Soft credit checks don't impact your credit score, and only you can see them. Your request for your own credit reports is soft.
Generally, secured credit cards are available to consumers with no, limited, or poor credit. Several cards don't check applicants' credit. You must deposit cash collateral to obtain these cards. The issuer will refund your deposit when you graduate to an unsecured card or close the account. 
Student credit cards are also easy to get if you attend college or trade school on at least a half-time basis. Student cash back and travel cards are the best deals in the industry, providing perks not available on most subprime cards. 
You can also increase the odds of getting approved for a card with bad credit using these approaches:
Provide collateral: Many creditors will look beyond your bad credit score if you post enough collateral. Secured credit cards usually require a deposit equal to your credit limit, which is the amount you can spend on purchases or take in cash advance transactions.
Become an authorized user: Most credit card companies allow cardowners to add authorized users to their accounts. An authorized user receives a copy of the card with their name on it. They can use the card for purchases, bill payments, and cash advances. Interestingly, only the primary cardholder is legally responsible for paying the credit card bills. Many credit cards let you set limits on authorized user spending.
Try a credit union: Credit unions are member-owned, nonprofit financial institutions with low interest rates. Most offer credit cards, and there's almost always an option for the credit challenged with much friendlier terms than most subprime cards offered by banks.
If you have trouble getting approval for an acceptable credit card, consider opening a credit-builder account online or at your local credit union. This type of account helps consumers establish and build credit. 
It is a loan (typically around $1,500) in which the lender deposits the proceeds into an escrow account. The lender reports your monthly payments to the major credit bureaus. After paying the loan in full, the lender refunds the proceeds to you. By making timely payments, you should be able to start building credit. 
And if you fail to repay your loan as agreed, the lender will close the account and refund what you've paid so far without reporting late payments to the bureaus, so these types of loans cannot hurt your credit.
How Long Until My Credit Card Arrives?
Expect to receive the card in five to 14 days, depending on how the credit card company sends it. Some issuers offer expedited shipping for a fee. 
Issuers won't ship cards that require a deposit or setup/program fee until they receive your payment. But annual fees won't hold up shipment — cards with this fee will arrive with a balance due that temporarily reduces your available credit. The issuer expects you to pay the annual fee in the first billing cycle, after which it will restore your full credit line.
Some credit cards allow you to make online purchases before the card arrives. For this to occur, the credit card company must give you the card's account information, including the security code and expiration date. You may receive a temporary virtual account number you can use until the physical card arrives or be able to add your new card to a digital wallet and begin making purchases right away.
What If I Can't Pay My Credit Card Bill?
Unexpected events may make it impossible for you to pay even the minimum monthly amounts due on your credit card. It's best to take a proactive approach if this occurs. Contact your credit card issuers and explain the situation. 
Issuers don't want you to default on your card, so you may be able to negotiate some form of accommodation — postponing payments, reducing interest rates, or lowering the minimum payment amounts, among other possible options.
Debt Consolidation Methods
It may help to consolidate your credit card debt into a single monthly payment. Under the best circumstances, you'll receive a lower interest rate, and your monthly payment will be less than the sum of your credit card minimum payments. 
There are a few popular ways to consolidate your debts:

Consolidation Loan
A debt consolidation loan, essentially a personal loan, lets you combine several debts into one — often at a lower interest rate. You arrange a personal loan with the understanding that you'll use the proceeds to pay off your credit card balances. 
It may help to enlist a credit counseling service to obtain the loan because it can guarantee that the money will go to your creditors. You then repay the personal loan in monthly installments. The loan term will depend on how much you can repay each month versus the amount you owe.
24/7 Lending Group is a lending network that can connect you with providers of debt consolidation loans of up to $35,000:
For this approach to be effective, it's best to stop using your credit cards until you repay the loan. Otherwise, you may end up worse off than before.
A debt consolidation loan can make sense if you find it overwhelming to pay and keep track of multiple monthly debt payments. You may save thousands of dollars while becoming debt-free in about two to five years if you can land a lower interest rate.
While a debt consolidation loan can help your finances, it's not always the best route. It won't be effective if you have a spending problem and live beyond your means. Also, you may need a fair or better credit score (580+ FICO) to lock down one of these loans, so you may not qualify if you have really bad credit.
Balance Transfer
Another way to consolidate debt is through balance transfers. In this method, you roll all your credit card debt onto a new credit card with an introductory 0% APR. 
Obtaining a suitable credit card makes sense if you're confident you can repay your debt before the promotional period expires. Remember that you must pay a balance transfer fee, likely 3% to 5% of each transaction.
If you decide to consolidate your debt with a balance transfer card, research and find the best credit card option for your particular needs.
Unfortunately, both forms of debt consolidation may be unrealistic if your credit is so bad that no one will approve the required loan or credit card.
Debt Relief
A more drastic type of consolidation is debt relief (or debt settlement). The goal is to settle your debts for less than what you owe. Typically, you hire a debt settlement service to negotiate with your creditors, including your credit card issuers.
Most debt relief companies require you to have at least $10,000 or more in unsecured credit card debt to qualify. National Debt Relief is our top-rated debt relief company.
Here's how the process works to relieve your credit card debt: Under the guidance of a settlement counselor, you stop paying your credit card bills. Instead, you deposit money monthly into an escrow account set up by the relief service. After your balance reaches a designated size, the settlement counselor contacts your creditors and asks them to consolidate your debt and forgive some of what you owe. 
If your creditors agree, all parties sign a contract in which the counselor distributes funds from the escrow account according to a set schedule. You continue contributing to the consolidation account until the settlement is complete, which may take 24 to 48 months.
Short of bankruptcy, debt relief is the only approach that reduces the money you owe.
As with any consolidation program, debt settlement has drawbacks. The biggest risk is that there are no guarantees, as your creditors are not obligated to negotiate. Remember, you've withheld payments, so your accounts are delinquent and may be in default. A creditor may decide to send your account to collections or sue you in court.
Naturally, your credit score will suffer from any of these outcomes.
Your credit will take a hit even if you successfully settle a debt because your credit report notes the reason for the account closure. The item remains on your credit report for seven years and can significantly drop your credit score. The higher your score, the worse the damage. But if you already have poor credit, the impact may not be that influential.
New credit accounts will be hard to obtain during this period, although it may still be possible to get a secured credit card.
Moreover, professional debt settlement is not free, and you'll owe the company a percentage of the amount it saves you. Also, you may owe taxes on the forgiven debt.
You Can Get a Credit Card Despite Really Bad Credit
I hope our review of credit cards for really bad credit has shown you that you still have possibilities. We've shown you multiple options for getting a credit card, and you can use the information we've presented to select the best cards for your circumstances. 
Read each card's Schumer Box to understand at a glance how much it will cost you. You should also review the cardmember agreement, which contains additional information that may influence your final decision.
Advertiser Disclosure
BadCredit.org is a free online resource that offers valuable content and comparison services to users. To keep this resource 100% free for users, we receive advertising compensation from the financial products listed on this page. Along with key review factors, this compensation may impact how and where products appear on the page (including, for example, the order in which they appear). BadCredit.org does not include listings for all financial products.
Our Editorial Review Policy
Our site is committed to publishing independent, accurate content guided by strict editorial guidelines. Before articles and reviews are published on our site, they undergo a thorough review process performed by a team of independent editors and subject-matter experts to ensure the content's accuracy, timeliness, and impartiality. Our editorial team is separate and independent of our site's advertisers, and the opinions they express on our site are their own. To read more about our team members and their editorial backgrounds, please visit our site's About page.