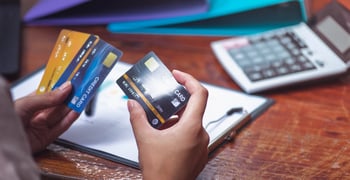 Many people believe banks don't issue credit cards for low-income earners, but that's not always the case. Depending on your situation, you may still be able to add the buying power of a credit card to your wallet, despite having a low income.
And with responsible use, that credit card can help build — or rebuild — your credit history and get you on the right track toward solid financial health.
Your income doesn't have to define who you are as a person. With one of the cards listed below, you can take control of your finances, prove yourself worthy of credit, and overcome any money-related obstacles that sit in your way.
Unsecured Cards for Low-Income Earners
An unsecured card is a traditional credit card that doesn't require a security deposit or other collateral for approval. Because a bank has no recourse other than to send the debt to collections for pennies on the dollar if a cardholder defaults on his or her debt, it often makes these cards a little harder to qualify for.
That said, several unsecured cards still consider applications from consumers with all kinds of income sources and credit backgrounds. Here are our favorites.
Easy application! Get a credit decision in seconds.
Build your credit history – Fingerhut reports to all 3 major credit bureaus
Use your line of credit to shop thousands of items from great brands like Samsung, KitchenAid, and DeWalt
Not an access card
| Application Length | Interest Rate | Reports Monthly | Reputation Score |
| --- | --- | --- | --- |
| 5 Minutes | See issuer website | Yes | 9.0/10 |
The Fingerhut Credit Account isn't actually a credit card, but you can use the revolving credit line to shop online at Fingerhut and its retail partners for name-brand merchandise at discount prices. You can reuse your available credit after you make payments, and Fingerhut will report your payment history to the credit reporting bureaus — which will help build a positive credit score.
The Total Visa® Unsecured Credit Card offers applicants a fast application and decision process. If approved, you can add this Visa card with a $300 initial credit limit to your wallet after paying the program fee to open your account.
The First Access Solid Black Visa Credit Card offers new cardholders a $300 initial credit limit.  You'll pay a program fee once you activate your card, but the card has very flexible credit requirements and often accepts applicants other credit card issuers won't approve.
The Surge Mastercard® markets itself to consumers who have poor credit or a low income. You can prequalify without incurring a hard inquiry on your credit report and, if approved, get a credit limit of $300-$1000. Cardholders also receive a free Vantage 3.0 credit score from Experian when they sign up for e-statements.
Credit One Bank has specialized in providing credit cards for consumers who have low income or bad credit since 1984. Credit One Bank® Platinum Visa® for Rebuilding Credit cardholders also receive regularly updated Experian credit scores and quarterly account reviews, during which the bank will determine whether you're eligible for a credit line increase at no extra charge.
Reviews for the Milestone® Mastercard® include testimonials from applicants who, despite very low income or previous bankruptcies on their credit report, were approved for the card. The card issuer provides a prequalifying form on its website that gives you an idea of your acceptance chances before you fill out an official application.
The Indigo® Platinum Mastercard® starts all of its new cardholders with a $300 credit limit. Depending on your credit profile, you could qualify for an account with no annual or monthly service fees. Indigo® says it considers all credit histories and reviews show that consumers are often approved for the card despite a low income.
Secured Cards for Low-Income Earners
Secured credit cards require cardholders to make a refundable security as collateral. The amount of your deposit typically equals your total credit limit. You can use a secured card as you would an unsecured credit card — at any location that accepts your card's payment network (typically Visa or Mastercard).
The card's issuer will refund your entire deposit when you close your account — as long as the account remains in good standing with no current debt. With responsible use, a secured credit card is an affordable way to rebuild your credit history.
The First Progress Platinum Prestige Mastercard® Secured Credit Card charges a low 9.99% variable interest rate and requires a minimum $200 refundable security deposit to open an account. The amount of your deposit will equal your credit limit, with a $2,000 maximum allowable deposit.
The First Progress Platinum Elite Mastercard® Secured Credit Card has many of the same terms as its sibling card above, but comes with a 19.99% variable interest rate. You'll pay a lower annual fee in exchange for the higher rate, which makes this card more affordable if you're less likely to carry a balance from month to month.
Which Credit Card is Best for Low Income?
If you currently make just enough money to get by, you may not want to deal with the security deposit required for a secured credit card.

If you're looking for the best unsecured card that won't require a deposit, then you may want to consider the Total Visa® Unsecured Credit Card or the Surge Mastercard®. Both have their pros and cons depending on your needs and wants.
The Total Visa® Unsecured Credit Card is similar to the First Access Solid Black Visa Credit Card on this list. At the time of publishing, both cards charge the same program fee and annual fee. Their interest rates are the same and their late fees and other charges are remarkably similar. Both cards start with an initial $300 credit limit.

At the same time, the Surge Mastercard® doesn't charge a program fee and has a lower interest rate, but it charges a bit more annually for membership and provides a $1000 maximum credit limit. You'll only pay an annual fee upon card activation.
The other cards will charge both the annual fee and program fee when you open your account, which quickly depletes your available balance until you make a payment. You also won't pay as much interest each month if you carry a balance.
If your goal is to use this card to prove your creditworthiness and eventually upgrade to a better card, then you may find it useful to pay the higher annual fee with the Surge Mastercard® and spend a year working on your credit score.
Conversely, if you're planning to hold the card for more than a year — and you aren't as likely to carry a balance — you're better served with the higher upfront costs, but lower long-term fees, associated with the Total Visa® Unsecured Credit Card.
How Can I Get a Credit Card with Low Income?
Your income is just one part of the equation that determines your credit card eligibility. The card's issuer may also consider any other source of money you receive every month.
This includes, but isn't limited to, child support, government benefits, alimony, Social Security, or pension funds. If you're married or have a partner, an issuer may also consider his or her income as household funds.
Even if you don't receive any of the above, you could still qualify for an entry-level credit card. These cards often feature lower initial credit limits until you prove your financial responsibility over time. You may also find yourself paying program fees, annual fees, or other charges to add the card to your wallet.
That's because the credit card issuer takes a risk with every card that's issued to someone who has bad credit or low income. The issuer often tacks on extra fees and charges to offset that risk.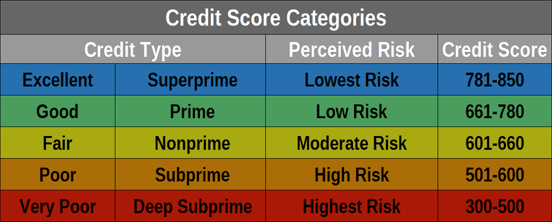 Several credit card issuers, including those listed above, specialize in working with low-income applicants to help them get the financial products they want. You can take advantage of that business model by applying for the card that best meets your needs.
You could also consider a secured credit card if you want lower-cost credit. The downside to these cards is that they require a refundable security deposit that often equals your credit limit. If you're already struggling with a low income, chances are you may not jump at the chance to pay out a few hundred dollars for a security deposit.
The upside to these cards, though, is that they often don't charge as many fees and can give you access to affordable credit that reports to the credit reporting bureaus each month to help you improve your credit score with on-time payments.
Can You Lie About Your Income on Credit Cards?
Not only is it illegal to provide false information on a credit card application (and the FBI takes it seriously), but many card issuers have safeguards in place to detect falsely reported income.
For the most part, an issuer will consider an income that makes sense for the applicant's employment situation. In other words, you may raise a red flag if you claim a six-figure income in an entry-level retail job.
Thankfully, credit card issuers allow you to list a whole host of sources as part of your income. This can include child support, alimony, structured settlements, government benefits, pension, retirement, or even a spouse's income.
The most common lie people tell on their application refers to their income. Some also bend the truth about their rent or mortgage information. Both have huge consequences if you're caught.
At best, the credit card issuer will flag your application and deny your request. At worst — and it happens more often than you may think — you could face up to a $1 million fine and a maximum 30 years in prison for credit card application fraud.
No credit card is worth that risk.
Instead, you should stick to being honest on your application and find a card issuer that is willing to work with you — no matter your income and credit situation. With so much competition among card issuers in today's market, you may have less trouble than you think when looking for a card to add to your financial portfolio.
Onward to a Healthier Financial Future
A low income doesn't make you unworthy of a credit card. While many banks and credit unions may not consider your application without a higher income, many independent credit card issuers compete every day for your business.
Use that competition to your advantage. When seeking one of the top credit cards for low-income earners, look for one that charges low fees, offers competitive interest rates, and provides flexible acceptance terms.
Once you get your new card, take advantage of the power it holds and set your course for a healthier and happier financial future. Before long, you may find yourself upgrading to a card with fewer fees and larger credit limits.
Advertiser Disclosure
BadCredit.org is a free online resource that offers valuable content and comparison services to users. To keep this resource 100% free for users, we receive advertising compensation from the financial products listed on this page. Along with key review factors, this compensation may impact how and where products appear on the page (including, for example, the order in which they appear). BadCredit.org does not include listings for all financial products.
Our Editorial Review Policy
Our site is committed to publishing independent, accurate content guided by strict editorial guidelines. Before articles and reviews are published on our site, they undergo a thorough review process performed by a team of independent editors and subject-matter experts to ensure the content's accuracy, timeliness, and impartiality. Our editorial team is separate and independent of our site's advertisers, and the opinions they express on our site are their own. To read more about our team members and their editorial backgrounds, please visit our site's About page.