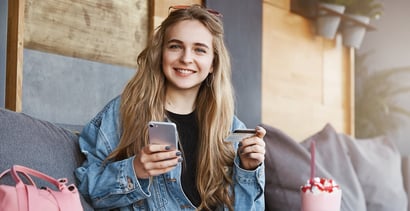 "Fair" is a tricky word. "Your proposal seems fair" is a good thing. "Your son's work is fair" isn't so good — it's, well, fair. In the credit card world, fair is that hazy region between excellent credit and bad credit, where you can easily qualify for a credit card, but the card you can qualify for isn't anything special. 
If it's an unsecured card, it will probably have high fees, modest credit limits, and few perks (although some are surprisingly attractive). 
This article tackles the best of the fair and explains what you should expect from cards in this credit range. That's pretty fair, isn't it? 
Cards For Fair Credit With Easy Approval
These credit cards would love you to apply if you have fair credit. You should get quick approval without the need for a security deposit. Some even offer cash back rewards, which we think is more than fair.
The Aspire® Cash Back Reward Card aims for consumers with fair credit but will also accept those with bad credit. You need only prove you have enough income to pay your monthly bill to prequalify for this card without impacting your credit score. The card provides tiered cash back rewards you redeem annually for a statement credit. 
Aspire offers the best credit card in this group for consumers with fair credit who want to avoid security deposits and program fees. Unlike some cards in this review, this one supports balance transfers. This cash back credit card from the Bank of Missouri may waive its annual fee after the first year.
The Revvi Card welcomes applicants with a fair credit history. It's easy to apply online for this cash back credit card and receive an immediate decision. When you apply, you authorize the issuer, MRV Banks, to verify your credit history, references, and other information you provide. 
This card provides unlimited cash back that you can redeem starting six months after the account opening. Although the Revvi card imposes program and annual fees, it waives first-year charges for monthly servicing and cash advances.
The Fortiva® Mastercard® Credit Card offers an initial credit limit of up to $1,000 based on your creditworthiness and income. You can prequalify for the card without impacting your credit score. As is the case with all these cards, preapproval doesn't guarantee final approval.
This Bank of Missouri credit card offers tiered cash back rewards that you redeem annually for a statement credit. Applicants must be at least 18 years of age (19 in Alabama) and reside in the United States. The card bases its fees on your initial credit limit.
The FIT® Platinum Mastercard® usually targets consumers with bad credit, so those with fair credit should breeze through the application process. Although this card from the Bank of Missouri doesn't offer rewards, it does promise to double your initial credit limit if you pay your bills on time.
Your application must include your estimated gross monthly income and Social Security number. This card does a hard pull of your credit data, which may have a small impact on your credit score. You can avoid the card's high interest rate by paying your bills in full each month.
The Surge® Platinum Mastercard® provides a few modest benefits, including cash advances, $0 fraud liability, and doubling your credit limit over time. You can view statements, make payments, and check due dates online or through its mobile app. 
Additionally, you can access your Experian VantageScore to help you track your progress while you're rebuilding credit. You can apply for a premium design card for a small fee.
Other Top Options From Big Banks
You needn't confine your credit card quest to small issuers. Discover and Capital One offer a selection of cards for fair credit with decent benefits, but their cards may be slightly harder to obtain. That is unless you are a student, in which case the application and approval process is easy-peasy.
6. Platinum Mastercard from Capital One
The unsecured Platinum Mastercard® from Capital One is a bit unusual because it has no annual fee. It doesn't offer rewards, but it does provide the standard Capital One and Mastercard perks, including an easy-to-use mobile app and $0 fraud liability.


Make the first six bill payments on time to qualify for a higher credit limit
The card reports your payments to each major credit bureau
$0 annual fee
Although an unsecured credit for fair credit doesn't usually offer high credit limits, Capital One may boost your initial limit if you make your first six payments on time. The card offers cardholders access to free credit scores so you can monitor how well you are rebuilding credit. 
7. QuicksilverOne from Capital One 
With QuicksilverOne from Capital One, you can earn unlimited cash back and redeem your cash rewards for a gift card or cash, or to pay for purchases. You will be delighted to know this card never charges a program fee, monthly maintenance fee, or foreign transaction fee, and the annual fee is modest. 


Unlimited 1.5% cash back on all eligible purchases
Automatically considered for a higher credit line in as little as six months
$39 annual fee
You also get access to CreditWise from Capital One, which provides tools and tips to help you responsibly build credit.
8. Discover it Student Cash Back Card 
The Discover it® Student Cash Back offers generous rewards you can redeem for cash or apply toward Amazon and PayPal purchases. This student card is good at 99% of merchants nationwide that take credit cards accept Discover.


Earn 5% cash back rewards for purchases of up to $1,500 in qualifying merchant categories each activated quarter
Earn unlimited 1% cash back on all other purchases
$0 annual fee
You must enroll at least half-time at a qualified college or trade school to be eligible for a Discover student credit card.
9. Discover it Student Chrome
The Discover it® Student Chrome card charges no fees for exceeding your credit limit or making your first late payment. Moreover, the card won't impose a penalty APR if your payment is late.


Earn 2% cash back at gas stations and restaurants (up to $1,000 in combined purchases each quarter)
Free credit score
$0 annual fee
The card's Cashback Match applies to all cash back posted to new cardmember accounts during the first year. It's like a signup bonus you receive a year after opening the account and a way to keep customers aboard for at least that long.
What Is Fair Credit?
Fair credit refers to FICO scores between 580 and 669. The average credit score in America currently hovers around 716 on a scale of 300 to 850.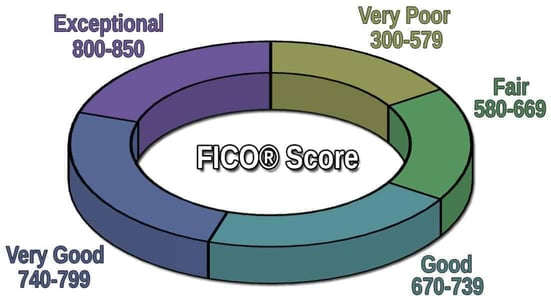 Consumers with a history of credit problems may fall into the fair credit group. The most common mistake is to miss a payment due date. 
More severe problems, including collections, account write-offs, bankruptcies, and other negative events, typically plunge consumers into foul credit territory. You may have a fair score now because of your efforts to rebuild credit that was once bad.
Fair credit results in more expensive and harder-to-access loans, while the credit cards available to you offer basic features and low credit limits.
Rebuilding credit is possible if you adopt creditworthy behavior, including the following:
Make timely payments: You can't build credit if you don't pay your bills on time. Each credit bureau records your payments, and timely payments should help your score rise within six to 12 months. If you find it a chronic challenge to pay your bills on time, you may want to consider credit counseling or credit card debt consolidation.
Reduce credit card debt: Your credit utilization ratio (CUR), the sum of all your credit card balances divided by your total available credit, is an essential factor in the calculation of your FICO credit score. CURs below 10% can improve your score. You will also benefit by decreasing your debt-to-income ratio to 35% or less.
Fix your credit reports: Erroneous, obsolete, and unverifiable information on your credit reports can hurt your credit score. You can dispute and correct credit report mistakes, either on your own or with the help of a credit repair company. Your score should improve within a few months after removing inaccurate negative information from your credit reports.
Even though significant credit problems remain on your credit reports for seven to 10 years, their impact on your credit score fades after the first two to three years.
How Do I Apply For a Credit Card For Fair Credit?
The safest way to protect your credit is to prequalify for a credit card before applying. While prequalification does not guarantee final approval, it confirms your eligibility and doesn't impact your credit score.
When you submit a prequalification form, you give the credit card issuer access to an abbreviated version of your credit file via a soft credit inquiry. The online form allows you to enter the required information, including personal, salary, employment, housing cost, and debt data. The credit card issuer will need this same data if you bypass the prequalification step and apply for a new card directly.
Every time you apply for a card, the credit card company performs a hard inquiry on your credit report to access your credit file — and you must give the bank permission to do so.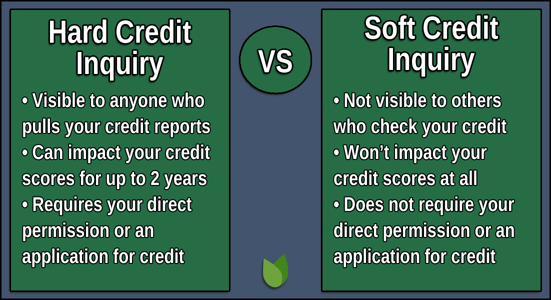 Hard inquiries remain on your credit report for two years. Issuers aren't surprised by a few inquiries on most credit files. After all, your file records one each time you apply for most loans and credit (e.g., credit cards, personal loans, mortgages, auto loans, etc.) 
But issuers may consider an applicant to be financially distressed if they find too many inquiries on their credit reports. They may consider more than six inquiries within six months a red flag that may impact your credit score.
Instead of immediately submitting a new application after a rejection, take some time to analyze and fix the problem so you don't receive another denial. When a credit card company rejects your application, it must send you an Adverse Action Notice explaining the reason it denied your application. Using the notice to help you clean up your act before reapplying makes good sense.
What Credit Card Perks Should I Expect With Fair Credit?
Credit cards for consumers with fair credit offer limited benefits and rewards and are likely to charge high fees and APRs. Some of the better cards of this type offer cash back rewards and decent APRs.
You are unlikely to encounter signup bonuses from cards for fair credit. Usually, they offer only essential benefits, such as $0 liability protection, free credit score monitoring, and automatic credit limit reviews. Some may not charge an annual fee.
Student credit cards are more generous, offering better cash back or travel rewards and various student-oriented perks, including good grade bonuses or credits for streaming services. 
Secured cards for fair credit generally offer more generous perks than those offered by their unsecured cousins. They also have lower fees and better interest rates. If you can swing the refundable cash deposit, you may be better off with a secured credit card.
Are There Business Cards For Fair Credit?
Very few business credit cards are available to business owners with fair credit. Getting a business credit card is a challenge when your personal credit history is below average. 


One card worth considering is the Capital One Spark® Classic for Business, which offers an unlimited 1% cash back on eligible purchases and charges no annual fee. This card allows you to build your business credit history and obtain free employee cards that will help your cash back rewards grow.
What is the Easiest Credit Card to Get with Fair Credit?
There are so many different types of credit cards (and card issuers) available and each has its own standards for approval. Unfortunately, issuers rarely publish what they expect from an applicant.
But you can often break cards down into groups to see which is most likely to approve you based on the condition of your credit report. Here are some general approval conditions.
Secured cards are easier to get than unsecured cards. Banks don't like to take a lot of risk. If you have a poor credit history — and a track record of defaults or late payments — you may not look like the best candidate for a new card.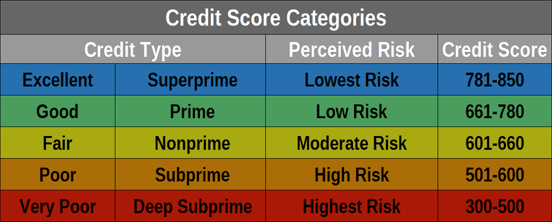 But a secured card can help you get back on track without the hassle of rejected applications. These cards require a security deposit to open your account. The amount of your deposit often matches your overall credit limit.
Since you have a deposit backing your account, you won't have to meet demanding approval criteria. Some secured credit card issuers don't even require a credit check to approve your application.
Prequalifying eases a lot of burdens. Many credit card issuers provide prequalifying forms on their websites to help you get a better idea of your approval chances before you officially apply.
These forms give the bank access to a very limited version of your credit file, otherwise known as a soft credit inquiry — but it's typically enough for the bank to get an idea of your creditworthiness and doesn't affect your credit score. Prequalification doesn't guarantee approval, but most applicants who receive prequalification are approved for the card they apply for.
More applications can mean lower approval odds. Every time you apply for a credit card, the issuing bank places a hard inquiry on your credit report, unlike a soft inquiry with prequalification. This is the only way the bank can access your credit file — and you must give the bank permission to do so.
These inquiries live on your credit report for two years. Banks expect to see at least a couple of inquiries on most credit files. After all, you get one each time you apply for any kind of loan.
But banks see an applicant as desperate if they find several inquiries on a credit report. More than six is generally considered to be a red flag, and each inquiry may take less than five points off your credit score, but they have less impact over time.
Instead of jumping into a new application shortly after a rejection, take some time to figure out why you received the rejection — and how you can fix the problem so you won't be declined again.
Which Credit Cards Give You Instant Approval?
The internet allows just about any credit card company to provide an instant approval decision. You'll typically only have to wait about 30 seconds before the bank returns with a credit decision after you submit your application.
This process is far more convenient than it was a few decades ago when some consumers had to mail in a paper application and wait days (and sometimes weeks) for a decision. But there's a big difference between instant approval and guaranteed approval.
While any card you apply for can give you instant approval (or denial), no credit card can offer guaranteed approval.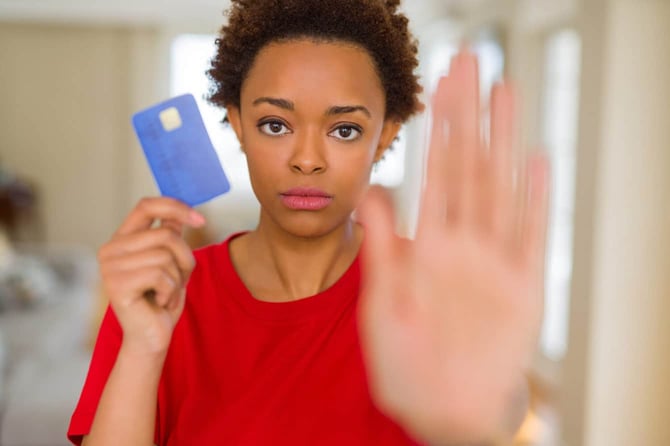 Every credit card has minimum requirements for approval. This is proprietary information that's very rarely published as public information. Since you don't know exactly what a bank looks for in an applicant, there's no way to guarantee you'll meet its standards.
Even people with good or excellent credit receive rejections. Credit decisions aren't always about credit scores.
For example, the Chase 5/24 rule says that if you have five or more new bank card accounts (credit or charge cards) opened within the last 24 months, you'll most likely receive a rejection for a new Chase credit card even if you otherwise qualify.
Capital One, another popular card issuer, limits the number of its cards to two per customer. Even if you have excellent credit, you can't have more than two Capital One cards at a time.
With so many intricate rules set by each issuing bank, there's no way to guarantee your application will pass the test. But you can get an instant approval decision with just about every bank that offers an online application.
What is the Minimum Credit Score for a Credit Card?
Credit scores have a pretty broad range of between 300 and 850. The higher your score, the better your credit. But that doesn't mean that a low score will completely disqualify you from obtaining a credit card.
In recent years, increased competition between the dozens of credit card issuers in the market has led to the creation of new cards with lenient approval criteria. Some cards even approve applicants who have very bad credit scores, as well as recent bankruptcies and defaults.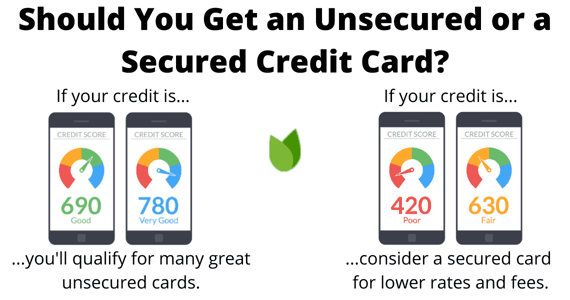 These cards often come with higher fees to offset the risk the bank takes in extending credit to you, but it's better than nothing. You'll also likely find lower initial credit limits with these cards, though you can slowly increase your available credit over time with on-time payments and other responsible behaviors.
Instead of focusing on the lowest credit score you need for approval — because there essentially is no such magic number — you should find which category your credit score falls into. Once you have that figured out, you can research the available cards in that category.
Look for cards that offer prequalifying forms since these only result in a soft inquiry on your credit score. Once you find the card that fits your needs, you can apply with confidence, knowing that you've done your due diligence and are ready to take on the responsibility of card ownership.
Work Toward Better Credit Health
A fair credit score is often transitory, marking a way station between excellent credit and poor credit. Hopefully, you are observing creditworthy behavior that will allow you to ascend into better credit realms. 
Until then, the reviewed credit cards offer you the best deals you're likely to get. By acquiring one of these cards and using it responsibly, you may find yourself upgrading to a top-quality credit card in a year or so.
Advertiser Disclosure
BadCredit.org is a free online resource that offers valuable content and comparison services to users. To keep this resource 100% free for users, we receive advertising compensation from the financial products listed on this page. Along with key review factors, this compensation may impact how and where products appear on the page (including, for example, the order in which they appear). BadCredit.org does not include listings for all financial products.
Our Editorial Review Policy
Our site is committed to publishing independent, accurate content guided by strict editorial guidelines. Before articles and reviews are published on our site, they undergo a thorough review process performed by a team of independent editors and subject-matter experts to ensure the content's accuracy, timeliness, and impartiality. Our editorial team is separate and independent of our site's advertisers, and the opinions they express on our site are their own. To read more about our team members and their editorial backgrounds, please visit our site's About page.