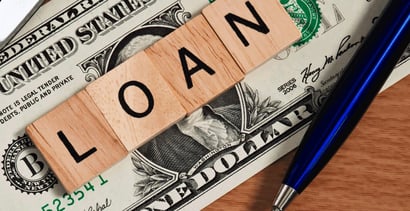 Millions of Americans today face the dual challenges of poor credit and savings that are nonexistent. When these folks need quick access to cash, they often find themselves with few options. Car repairs, household emergencies, or unexpected medical expenses suddenly become a question of financial survival.
While someone with even an average credit score has plenty of options, those with bad credit or no credit have a harder time finding financing. The real tragedy is that even minor emergencies can frequently be the event that sends someone over the financial edge.
Luckily, there are lenders willing to provide financial relief to folks in challenging credit situations. In this article, we'll take a look at some of our experts' selections for the best cash loans for no credit and bad credit and answer some frequently asked questions about the topic.
Top Cash Loan Providers for No Credit and Bad Credit
There are lenders that specialize in subprime loans for folks with no credit or bad credit. These specialty lenders consider factors other than borrowers' credit scores, such as job stability, education, income, etc. They don't mind taking a chance on someone with less-than-perfect credit, but they do so at a cost — namely higher interest rates and fees.
Still, these loans meet the needs of borrowers who otherwise would have no access to quick cash in an emergency.
The field of subprime lenders has grown in recent years with the expansion of online platforms, peer-to-peer lenders, and lending networks. We've put together a list of the top cash loan providers for people with bad or no credit, so you'll know the ones we believe to be the most reputable and easiest to work with.
Short-term loans up to $5,000
Online marketplace of lenders
Funds available in as few as 24 hours
Simple online form takes less than 5 minutes
Trusted by more than 2 million customers
| Loan Amount | Interest Rate | Loan Term | Loan Example |
| --- | --- | --- | --- |
| Up to $5,000 | Varies | Varies | See representative example |
MoneyMutual is an online lending marketplace offering short-term loans of up to $2,500 with no application fee. Simply fill out a single online form that takes less than five minutes, and you can be matched with multiple lenders willing to offer you a cash loan. Approval decisions are often made in minutes, and you could have the money deposited directly into your bank account in as little as 24 hours after accepting an offer. Interest rates and loan terms can vary based on the lender. Money Mutual has served more than 2 million satisfied customers since 2010.
Loans from $500 to $10,000
Receive a loan decision in minutes
Get funds directly to your bank account
Use the loan for any purpose
| Loan Amount | Interest Rate | Loan Term | Loan Example |
| --- | --- | --- | --- |
| $500 to $10,000 | 5.99% - 35.99% | 3 to 72 Months | See representative example |
Offering personal installment loans ranging from $500 to $10,000 and terms from three months to six years, CashUSA lets bad credit borrowers access its broad network of personal loan lenders. Loan requests can be approved in minutes, and funds can be deposited into a bank account in as little as one business day. Consumers with all credit types are accepted, although the amount you're approved for will be based on factors and financial data you provide.
Loans from

$500

to

$10,000

Get connected with a lender
Simple form & quick funding
Get your money as soon as next the business day, if approved
| Loan Amount | Interest Rate | Loan Term | Loan Example |
| --- | --- | --- | --- |
| $500 to $10,000 | 5.99% - 35.99% | 3 to 60 Months | See representative example |
This lender network has been providing loans to people with bad credit since 1998. With loan amounts ranging from $500 to $5,000 BadCreditLoans.com can help find a loan for even the most credit-challenged borrowers. You need to have a bank account where the funds can be deposited, and you must be an adult and a U.S. citizen. If you meet these requirements and have a valid email address and phone number, you can be offered a personal loan from one or more of the lenders in the network.
Loans from

$1,000

to

$35,000

Large lender network
Fast loan decision
Use the loan for any purpose
Funding as soon as one business day, if approved
| Loan Amount | Interest Rate | Loan Term | Loan Example |
| --- | --- | --- | --- |
| $500 to $35,000 | 5.99% - 35.99% | 3 to 72 Months | See representative example |
Offering personal loans of up to $35,000 and with up to six years to repay, PersonalLoans.com invites borrowers with all credit types to apply. The large lender network offers loans in all 50 states, and there's never any fee to submit a loan request. PersonalLoans.com offers three types of personal loans: peer-to-peer, personal installment loans, and bank personal loans. The type of loan you are offered will depend on factors that include your creditworthiness, income, and other personal information.
Short-term loan of

$100

to

$1,000

Large network of lenders
Loan decision as fast as a few minutes
Funding as soon as the next business day, if approved
| Loan Amount | Interest Rate | Loan Term | Loan Example |
| --- | --- | --- | --- |
| $100 to $1,000 | 200% - 2,290% | Varies | See representative example |
CashAdvance.com is hard to beat for fast short-term cash loans if you have no credit or bad credit.  Consumers with all credit scores are welcome, and borrowers can be connected with a lender in minutes. Loan amounts range from $100 to $1,000. You do need to be employed for at least 90 days and earn at least $1,000 a month to qualify. If approved, funds can be available within 24 hours.
Keep in mind that short-term loans come with higher interest rates, and in this case, as much as 200% to 2,290% APR. Loans like this should be used with caution, and you should carefully review the terms.
Can I Get a Cash Loan with No Credit Check?
You've got to do your research and approach loan companies that don't require a credit check with caution. Most of these loans are high-interest payday loans and/or come with exorbitant fees and terms that can be nearly impossible to meet. In fact, many of these loans are designed to trap borrowers in a cycle of debt, rolling over the loan and incurring more fees along the way.
According to the Consumer Financial Protection Bureau (CFPB), payday lenders in most states can charge between $10 and $30 for every $100 borrowed. Let's say you need to borrow $400 from one of these lenders. The typical time to repay a loan like this is around two weeks, making the annual percentage rate (APR) as high as 780%. And that's if you don't roll it over.
An alternative to a no-credit-check loan from a payday or title loan lender is to try one of the lender networks we've recommended. Although they may run a credit check, many of them will consider borrowers with very low credit scores. Even the highest interest charges for a typical personal loan with these lenders won't exceed 36% APR, and you'll have more time to pay the debt off.
Can I Get a Cash Loan with No Bank Account?
You can generally get away with not having a good credit score, and some lenders only require an income of around $1,000 a month to qualify for a loan. But one thing almost every lender wants to see is a bank account to deposit and withdraw payments.
A bank account can show a lender your financial inflow and output over the recent past. It can help them decide how much of a credit risk you are, and just how much they're willing to lend you. A bank account will also make it easier to disburse the money to you once you're approved.
Finally, it can help your chances of getting approved if you have a bank account from which the lender can collect payments.
All of that said, it is still possible to get a cash loan without having a bank account. However, the types of loans we're talking about now are generally not recommended. Car title loans seldom require you to have a bank account, but that's because you're turning over your vehicle title for a loan of between 25% and 50% of your car's value.
Some payday lenders will also give you a loan without a bank account, but only if they can make arrangements with your employer to have a portion of your next check sent to them for the amount you're borrowing — plus fees, of course.
Having no bank account can be a serious hindrance to getting a loan. We suggest contacting a credit union or an online bank to establish an account. Credit unions and online banks typically have fewer requirements to qualify for a checking or savings account than large banks do.
Can I Get a Cash Loan if I'm Unemployed?
Many of the lenders out there who consider alternative financial data and personal information when making a loan decision also have flexible requirements when it comes to sources of income. These lenders may consider a number of alternative income sources in their decision-making process. These non-traditional income sources may include:
Pension income or proceeds from a retirement account
Social Security or other entitlement benefits
Unemployment benefits
Capital gains from investments
Annuity or trust income
As you can see, even someone who is unemployed can show an income that may help them qualify for a loan. Other ways to get a loan when you're unemployed include offering something of value as collateral for a secured loan. Depending on how much you need and what you can offer, this may be something to consider.
Finally, you may not need to show an income if you're able to find someone willing to cosign with you for a loan. This cosigner will need to have good credit, and will essentially be on the hook for the money you borrow if you can't repay it. If you decide to go this route, make sure the individual is well aware of the risks.
Where Can I Borrow Money with No Credit?
Personal loans available to someone with no credit may be similar to loans for people with bad credit. That means they may come with high fees, a high APR, and in small loan amounts. There is one big difference, though — when you have no credit, you want to begin building a strong foundation for a good credit history.
A credit score is a numerical representation of an individual's credit report and is based on a number of factors. Payment history, credit utilization, the length of time you've had credit, the mix of credit types you have, and new credit you've obtained — all of these factors comprise your overall credit score.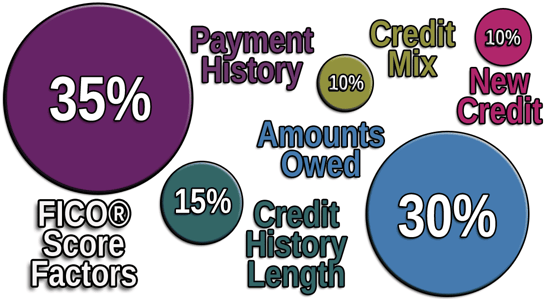 This is important to know because it will help you decide where and how to borrow when you have no credit. Here are some key considerations:
A signature loan can give you quick access to cash when you have no credit, but it is a very expensive way to borrow. Use extreme caution, and make sure you understand the terms before you agree to a loan of this type.
An unsecured credit card for poor or no credit can give you access to cash but beware of the interest charges. Also, don't overuse your available credit limit as that can cause more harm than good.
When borrowing or applying for a credit card, look for lenders and card issuers that will report your timely payments to all three credit bureaus. This will help you establish a good payment history — the most important factor in building a good credit score.
Lenders are in the business of making profits by lending money and collecting interest in return. If a borrower defaults on a loan by failing to repay, the lender loses. When a lender experiences too many of these defaults, it ceases to function as a viable business. And, while it may seem unfair, that's why so many lenders choose to offer loans only to people with top-tier credit scores.
How Can I Get a Small Loan Fast?
If you have an urgent need for cash, you don't have time to establish or rebuild your credit. You want a loan with fast approval and proceeds deposited directly into your bank account. But, there are still some things to consider.
As you no doubt know by now, small cash loans are readily available from a number of online lender networks. Applying is quick and easy, and you can get loan offers in minutes from a variety of reputable alternative lending sources. Funding can even happen within 24 hours in many cases.
But as we've also pointed out, these loans frequently have higher interest rates and fees than a conventional loan may carry. Here are a few alternatives to online lender platforms to consider.
Credit unions are a great place to turn to if you need a loan. Unlike a traditional bank, credit unions are member-owned and community-based organizations. Their lending standards tend to be more flexible than a bank's, and are often more willing to work with members who have less-than-perfect credit. Credit union interest rates tend to be lower than traditional loans too.
Taking a cash advance from a credit card is another option, but this strategy comes with its own set of issues. First, cash advance fees can be very high — although not as exorbitant as some short-term loans. Also, the interest you pay on a cash advance will usually be higher than your standard APR on the card. Finally, a cash advance may push your credit utilization too high, resulting in a negative impact on your credit score.
We'd be remiss if we didn't offer this word of caution as well. Avoid payday loans and car title loans, as these are frequently designed to charge the highest interest and fees possible under the law. They also tend to trap borrowers in a cycle of debt that's hard to escape. It's best to exhaust every other option before considering this type of loan.
Beware of Predatory Lenders and High APRs
It's an unfortunate truth that people are often most vulnerable when they are in financial difficulty and need access to an emergency loan. Unscrupulous predatory lenders are out there waiting to take advantage of people in need, and those with bad credit or no credit are especially easy targets.
Although it may be challenging during a time of financial need, this is when it pays to be at your most vigilant. Avoid payday and title lenders when possible, and never roll over a loan from one pay period to another. Also, avoid any short-term loan that charges interest higher than the standard rate on a credit card.
Being well-informed is your greatest advantage and the best way to counter predatory lenders that charge exorbitant APRs. You can find information about how to recognize and avoid these debt traps on the Consumer Financial Protection Bureau (CFPB) website.
Anyone can find themselves facing an urgent need for emergency cash. Knowing where to turn to for information and what to avoid can help you make it through the tough times with your credit still intact. Consider your options carefully so today's decisions provide the best outcome for your financial future.
Advertiser Disclosure
BadCredit.org is a free online resource that offers valuable content and comparison services to users. To keep this resource 100% free for users, we receive advertising compensation from the financial products listed on this page. Along with key review factors, this compensation may impact how and where products appear on the page (including, for example, the order in which they appear). BadCredit.org does not include listings for all financial products.
Our Editorial Review Policy
Our site is committed to publishing independent, accurate content guided by strict editorial guidelines. Before articles and reviews are published on our site, they undergo a thorough review process performed by a team of independent editors and subject-matter experts to ensure the content's accuracy, timeliness, and impartiality. Our editorial team is separate and independent of our site's advertisers, and the opinions they express on our site are their own. To read more about our team members and their editorial backgrounds, please visit our site's About page.